Ramstein spouses collect 18,000 cookies for single, unaccompanied airmen over holiday season
by
Jennifer H. Svan
December 14, 2019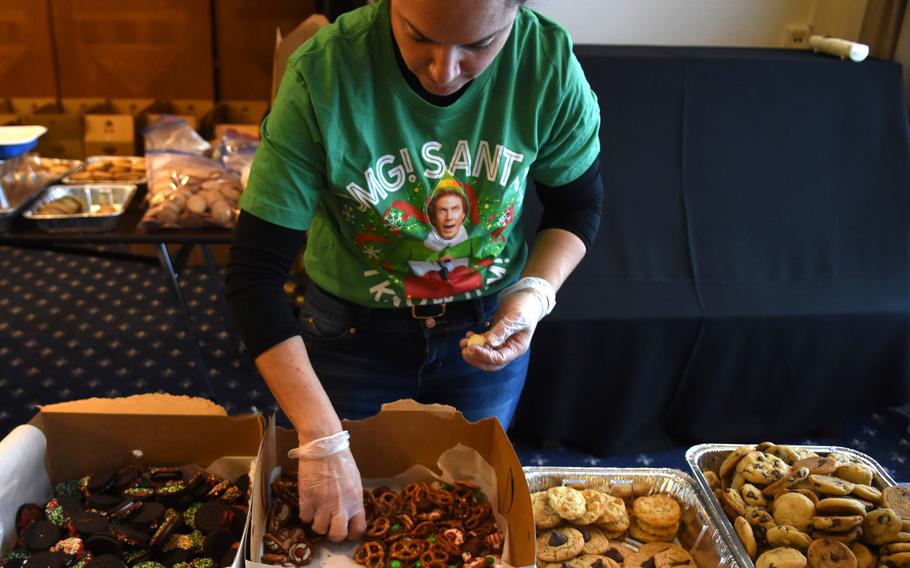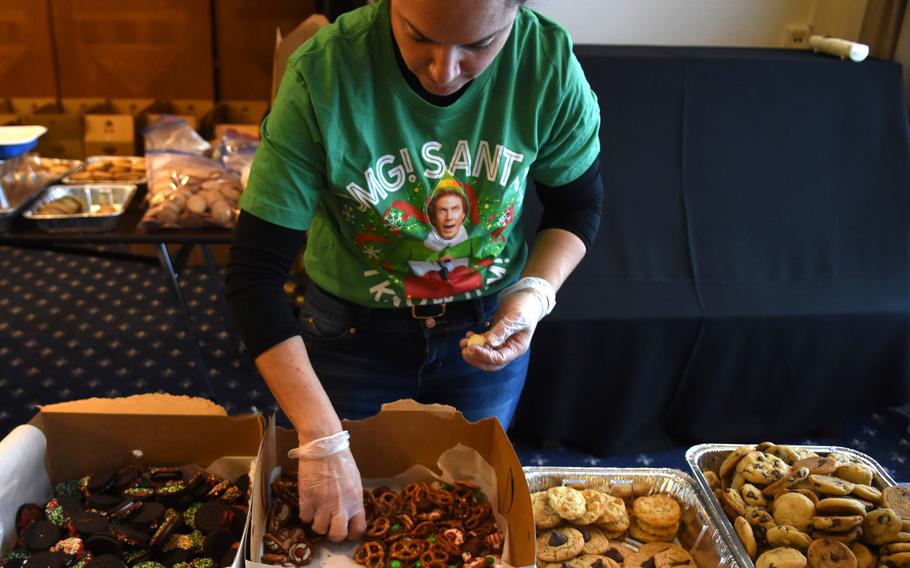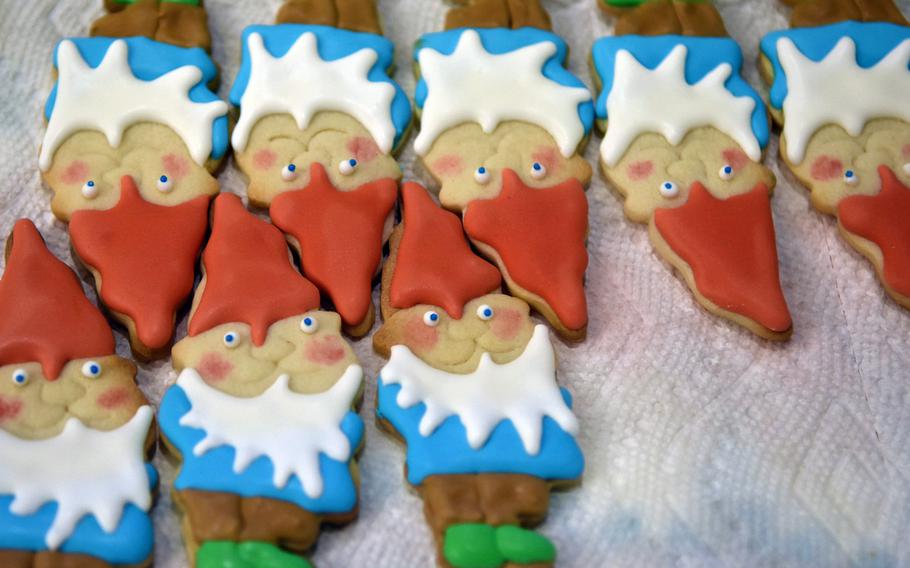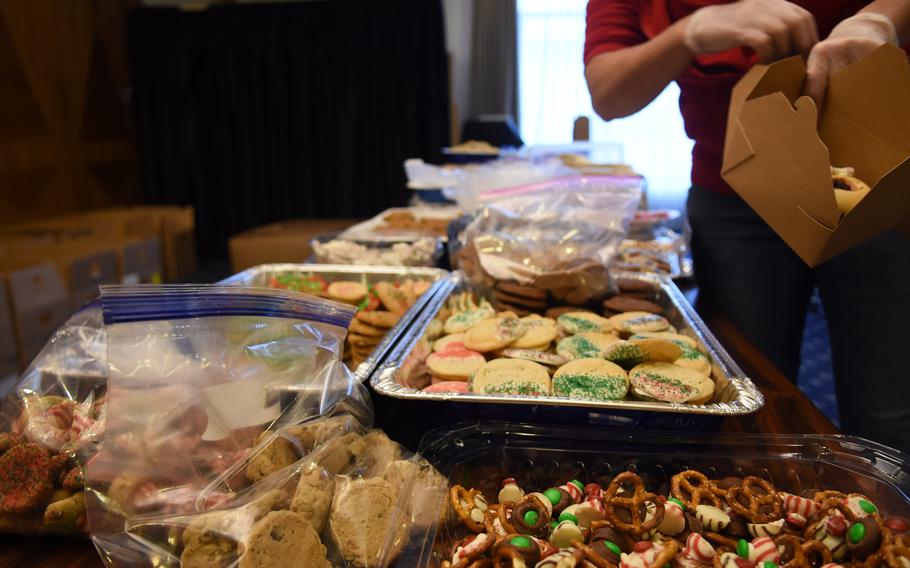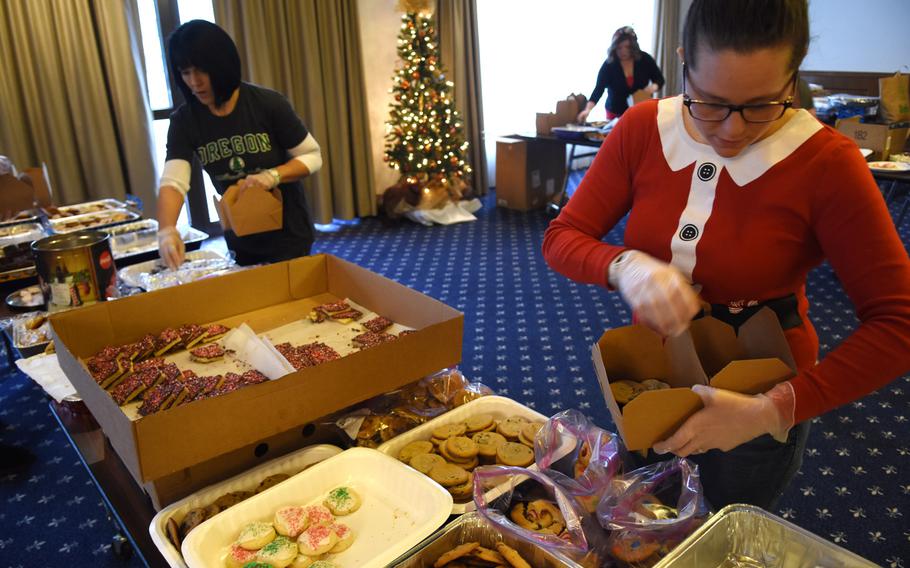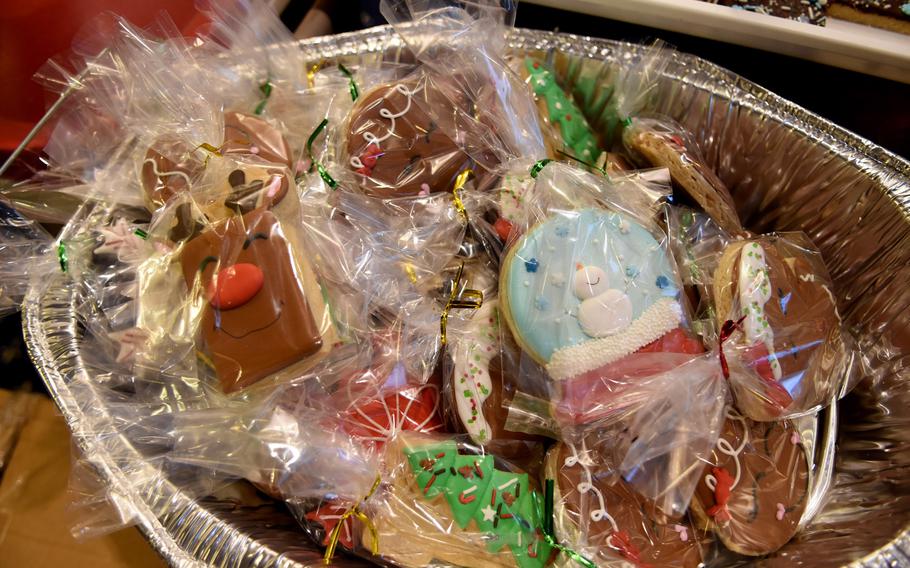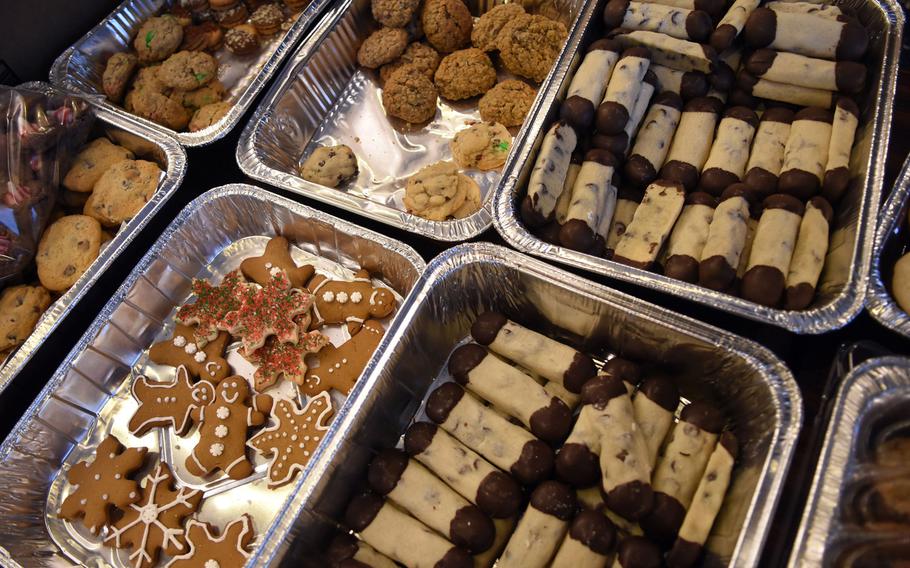 RAMSTEIN AIR BASE, Germany — There will be no shortage of cookies in the airmen dorms this year.
The Ramstein Officers Spouses Club's annual holiday drive received 18,000 cookies over two days, enough to amply feed 1,500 single and unaccompanied residents at Ramstein and Kapaun Air Station.
"They just kept coming and coming," Kristie Connolly, ROSC president and cookie drive coordinator, said Thursday.
Leftovers went to various agencies, she said, including the Fisher House, seven fire stations and the Deployment Transition Center, which helps personnel from bases worldwide adjust after returning downrange from a deployment.
More will to be flown to Africa, where some 1,500 Ramstein airmen are currently deployed, Connolly said.
Volunteer bakers included school groups, Boy Scouts, community organizations and individuals. Most cookie donations were homemade, Connolly said.
svan.jennifer@stripes.com Twitter: @stripesktown