Ramstein service member gets bullets instead of chocolate sauce in the mail
by
Jennifer H. Svan and Marcus Kloeckner
December 4, 2019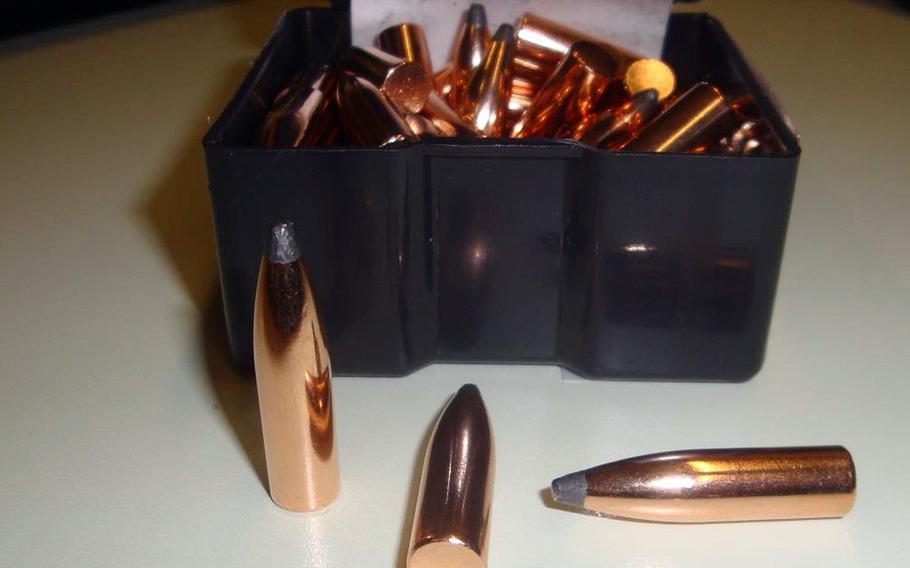 KAISERSLAUTERN, Germany — A box of 250 bullets ordered through Amazon turned up in the military mail last week at Ramstein Air Base, but the U.S. service member who received them says he ordered chocolate sauce, not ammunition.
The 27-year-old man immediately turned the .30-caliber bullets over to U.S. military police, base spokesman Kilian Bluemlein said Wednesday.
The bullets were not complete rounds and the box did not contain shells or gunpowder, Bluemlein said.
The package was given to German police, who announced the incident this week.
German law enforcement officials are examining the projectiles and will likely turn the case over to the U.S. military because the package didn't contain live ammunition, Kaiserslautern police spokesman Luca Schulz said.
Ammunition — even if inert — is illegal to ship through the military postal system in Europe and is considered a criminal offense, a military postal official said.
It's unclear how the purported mixup happened.
The service member, who was not identified, picked up the box two days before Thanksgiving at a military post office on Ramstein. He was expecting a box of chocolate sauce from Amazon, he told base officials, and was surprised at how heavy the parcel was.
Amazon acts as a marketplace through which shoppers can choose and buy items directly from merchants and third-party sellers.
A seller who offers firearms and some other weapons violates the tech giant's policy.
"Amazon prohibits the listing or sale of firearm ammunition and ammunition components for assault weapons, black powder guns, handguns, muzzleloaders, pistols, shotguns and rifles," its website says.
Nevertheless, Amazon has listed ammunition for sale after listings slipped past the company's software algorithms. A 25-round ammunition clip was found for sale on the site in August, according to a report by The Washington Post, which is owned by Amazon chief executive Jeff Bezos.
svan.jennifer@stripes.com Twitter: @stripesktown