Ramstein High School students mourn death of senior killed in a car crash
by
Jennifer H. Svan
September 29, 2011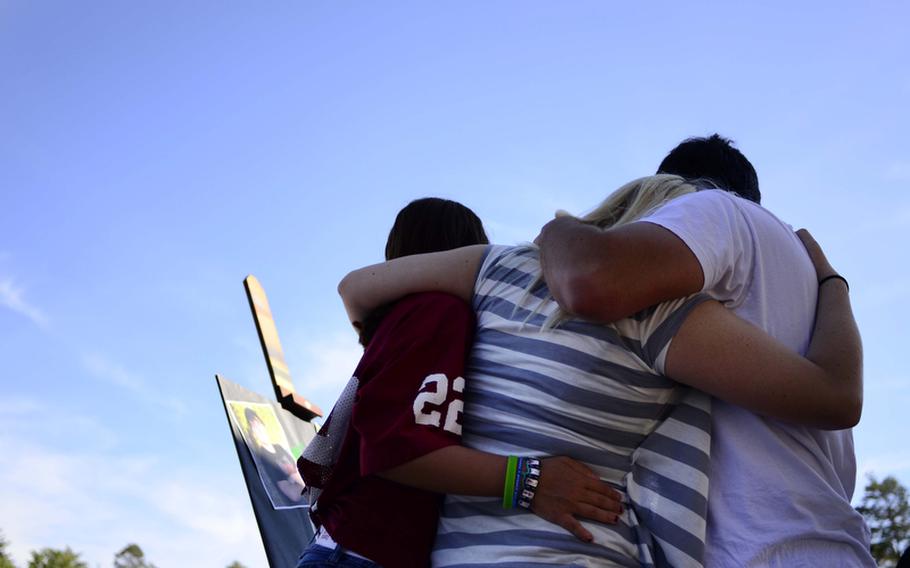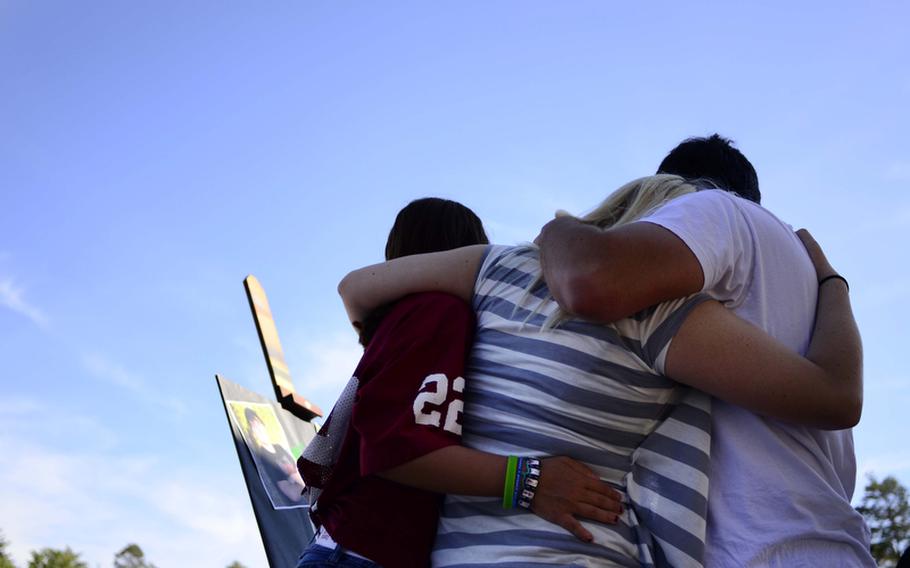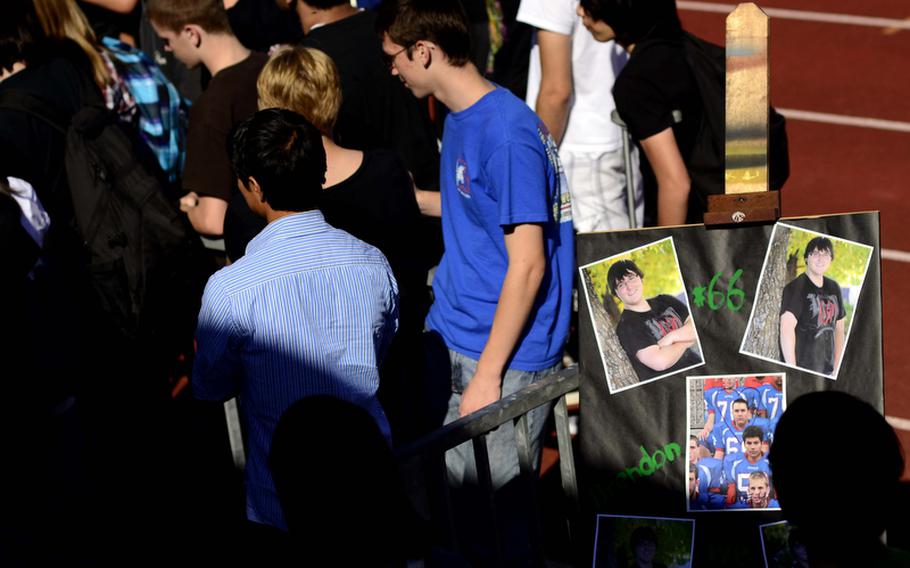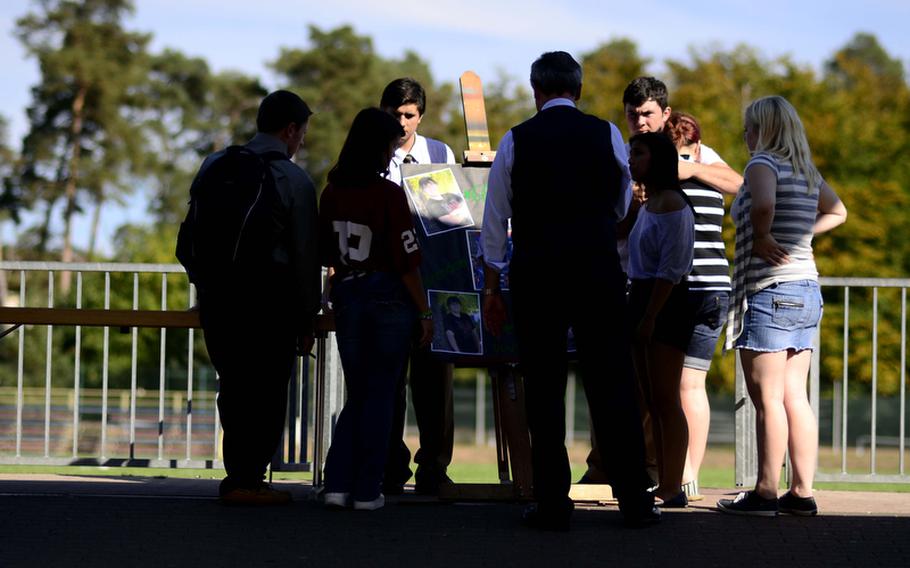 UPDATED SEPT. 29, 1:10 P.M. EDT
KAISERSLAUTERN, Germany — Ramstein High School senior Brendon Holtzen, 17, was killed Wednesday evening in a car crash near Ramstein, local police and school officials said.
A police press release said he apparently was driving too fast in a curve, and his car left the road and slammed into a tree. He died at the scene, police said. According to the press release, he was driving from Katzenbach toward Nanzdietschweiler when he crashed.
Holtzen's mother, Julie Covert, works at Vogelweh Elementary School, Ramstein principal Greg Hatch said. Her husband, Tech. Sgt. Cody Covert, Holtzen's stepfather, is an assistant football coach at Ramstein High, he said.
Holtzen, who has attended Ramstein since ninth grade, was on the football team and also was enrolled in the Air Force JROTC program from ninth to 11th grades. He was not involved in either program this year, Hatch said.
Hatch said he was enrolled this year in an intensive culinary arts program. Pupils from his culinary arts class made a table-size cake Thursday at school and presented it at the high school's football stadium, where more than 75 students in all grades gathered during the day's last period to remember Holtzen.
A pep rally in the same stadium Thursday for the weekend's football game against Vilseck was canceled, Hatch said.
There was talk of dedicating Saturday's game or even the season to Holtzen's memory, but RHS head football coach Carlos Amponin said the team will find other ways to remember him.
"His life was worth more than a game; his life was worth more than a season," he said. "I want them to remember him in everything that they do, in every down that they play, in every snap of the ball."
Holtzen's jersey, No. 66, will be with the team on the sidelines for the rest of the season, Amponin said.
At the impromptu gathering, football players, Air Force JROTC members, classmates and friends of Holtzen initially stood mostly in silence, occasionally hugging, while some sobbed. Teachers and the school psychologist were on hand to talk. An Uncle Kracker song played from an iPod.
Then, someone found a microphone. Students began sharing stories and favorite memories of Holtzen. Soon laughs, smiles and knowing nods began to replace the tears. Holtzen gave big bear hugs, he loved to joke around, and he obsessively played the guitar, Holtzen's friends said. More than one student said he was "like a big brother.""He was a really good guy," said one boy.
High school seniors are planning a memorial at the school for Holtzen on Oct. 5 starting at 1:35 p.m.