gallery
Ramstein airmen patch up Berlin Airlift Memorial planes ahead of 70th anniversary
by
Michael Abrams
June 24, 2018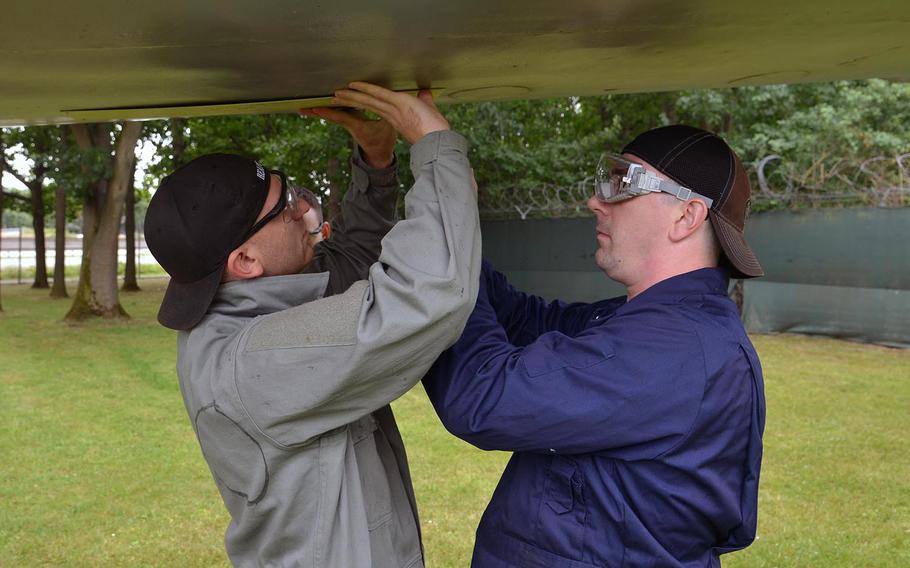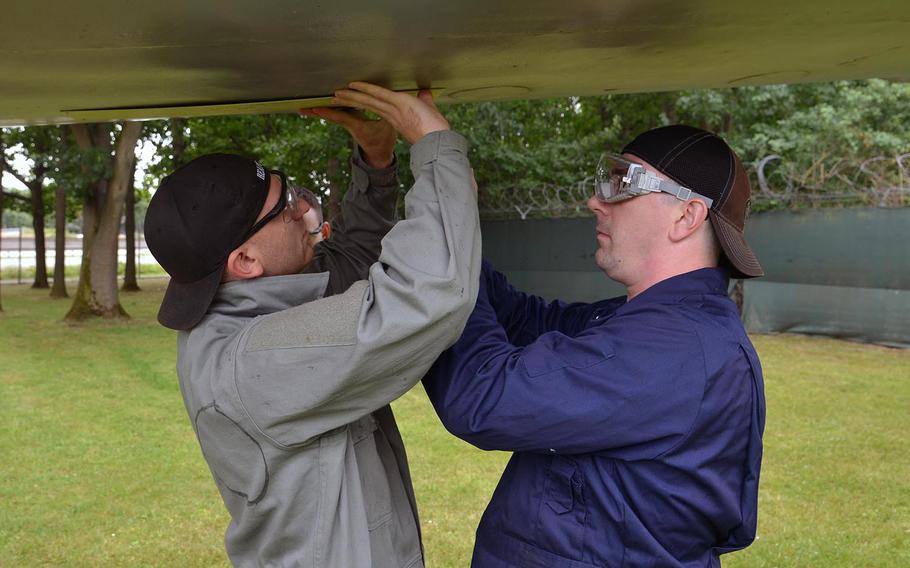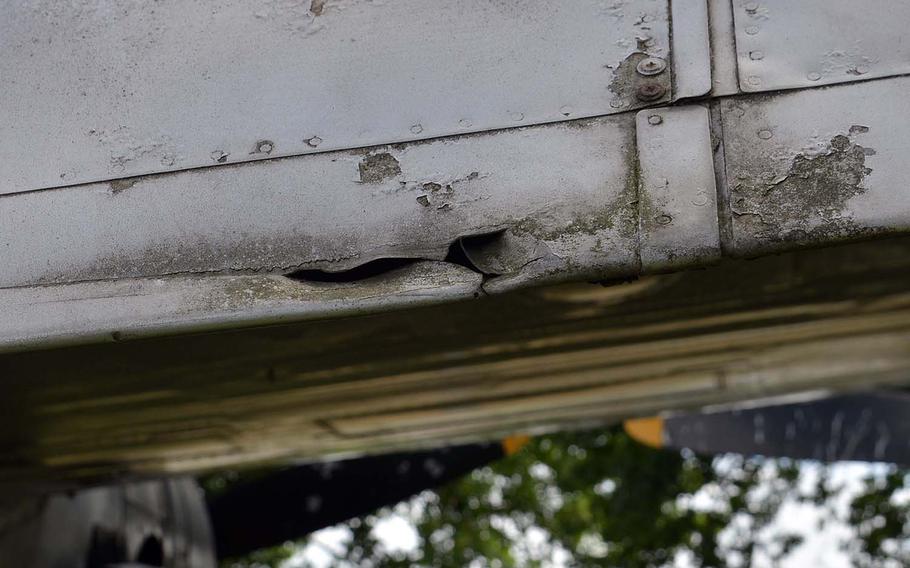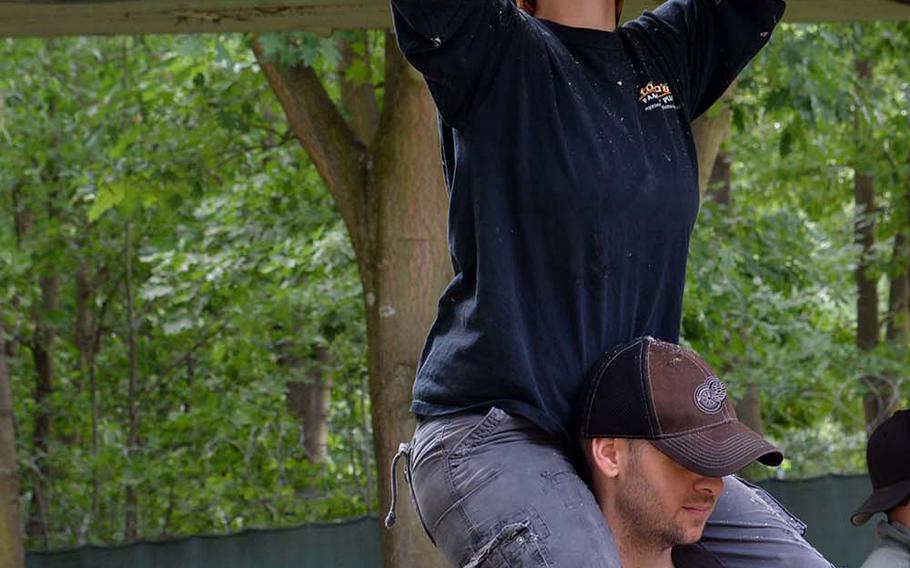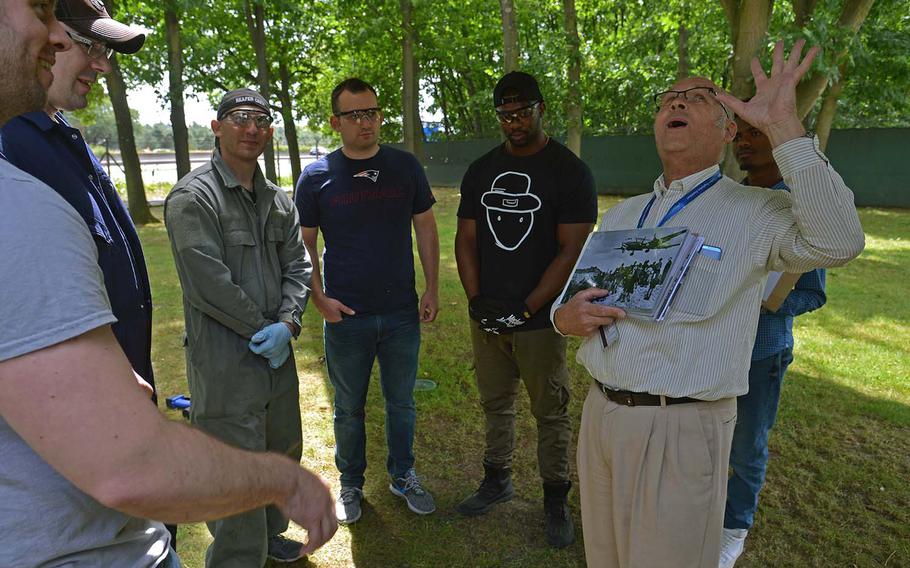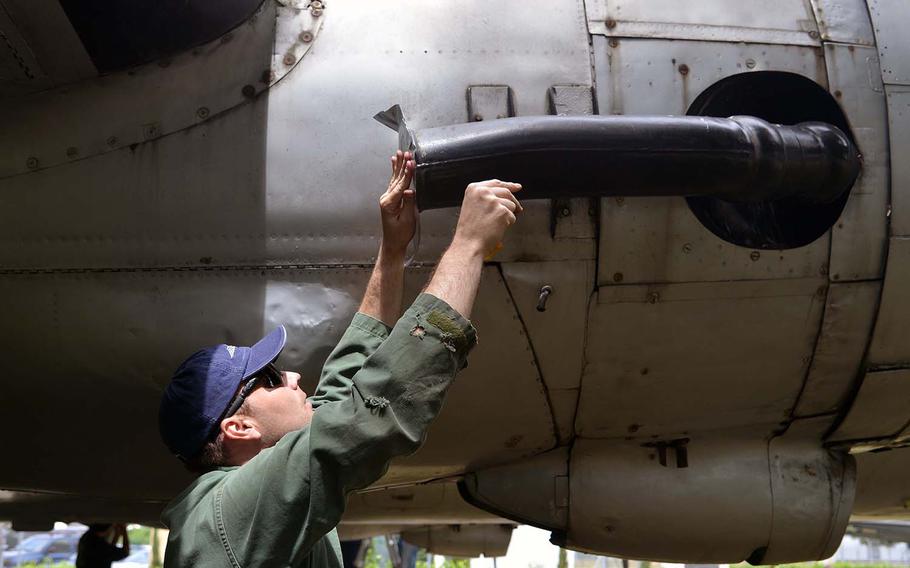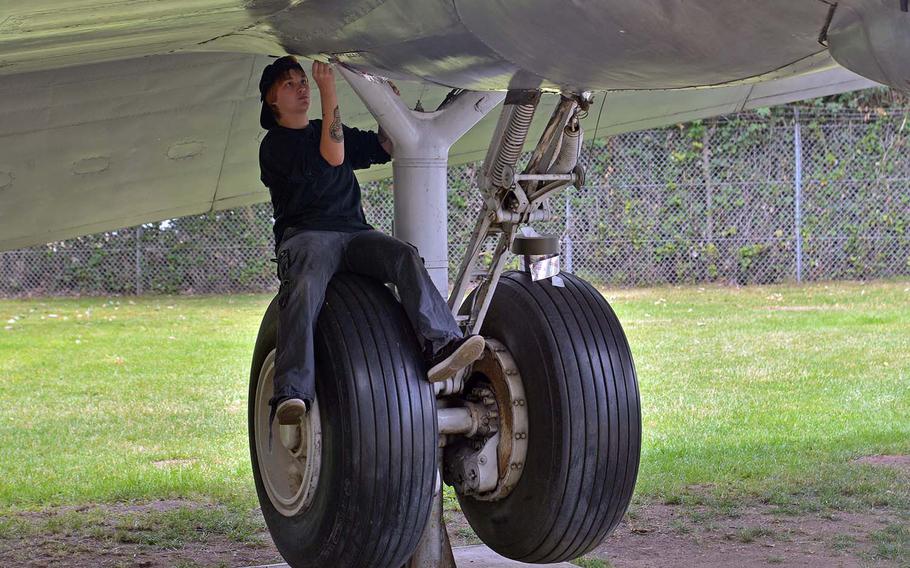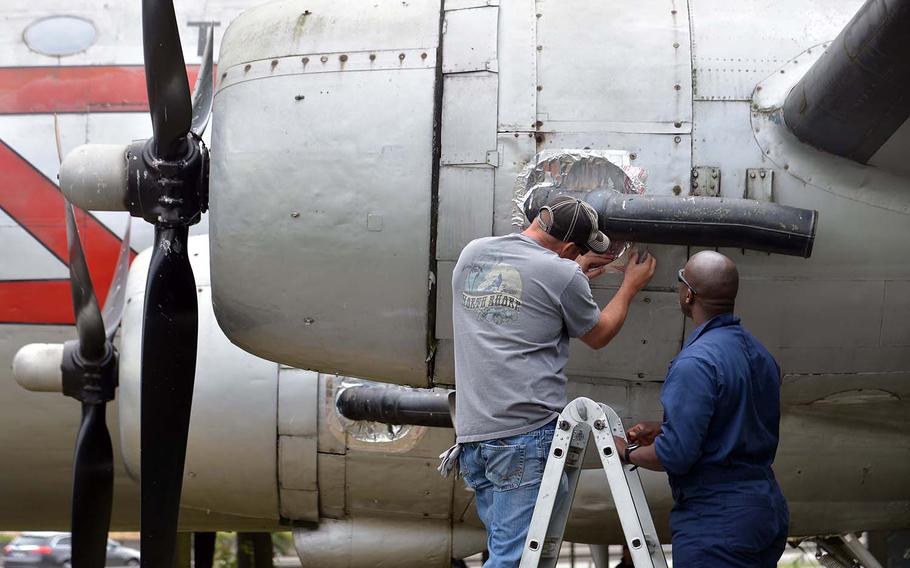 Frankfurt, Germany — Ten airmen from Ramstein Air Base, Germany, volunteered their Saturday to do some extra repair work. Their mission: spruce up two vintage airplanes at the Berlin Airlift Memorial.
The decades-old planes have been sitting at the memorial outside the Frankfurt airport for more than 30 years, exposed to the elements — and the birds.
The planes flew in one of the greatest peacetime aerial supply operations in history in 1948. On June 24 of that year, the Soviets — in one of the opening moves of the Cold War — blocked all rail, road and water access to West Berlin. Two days later, the Berlin Airlift launched to deliver supplies and food to the 2.2 million civilians and soldiers cut off by the blockade.
The 70th anniversary of the historic airlift is Tuesday, and the memorial's aircraft were in need of some TLC. So airmen from the 86th Maintenance Squadron scraped off old paint, cut away rotting metal, measured and cut sheet metal plates, then drilled and riveted the plates into place.
"The concept is the same as repairing a C-130," said Tech. Sgt. Jody Bussier, as he watched a fellow airman seal a window on the memorial's Douglas C-47 Skytrain. "Here we're not worried about strength, here the focus is keeping water from getting inside. But the work is the same, cut metal, put in rivets."
Most of the work was done on the other plane, a Douglas C-54 Skymaster. It looked better than the Skytrain cosmetically, but up close the holes and rust were evident. Birds had used the holes for nests.
"The planes needed a good cleaning before we could come in and get to work," said Maj. Brandon Ray, noting that they had inspected the planes a couple of months earlier to see what needed to be done.
The airmen worked on the C-54 for nearly four hours, sealing holes, replacing parts and making it as rain- and bird-proof as possible.
Tech Sgt. Chris Blank inspected the work when they were done. "Hopefully, it will give it a longer lease on life."
abrams.mike@stripes.com Twitter: @stripes_photog