RAF Mildenhall's inaugural sci-fi and comic book convention attracts hundreds
---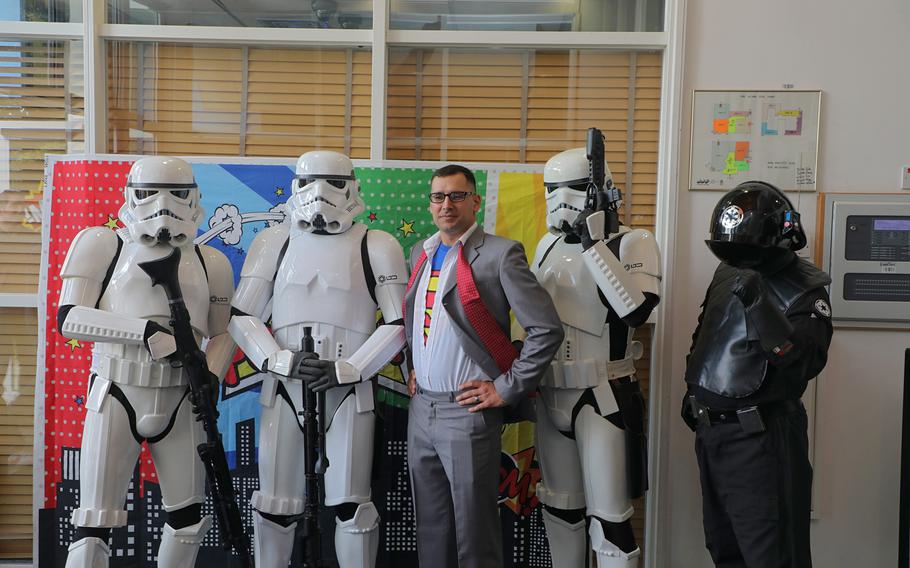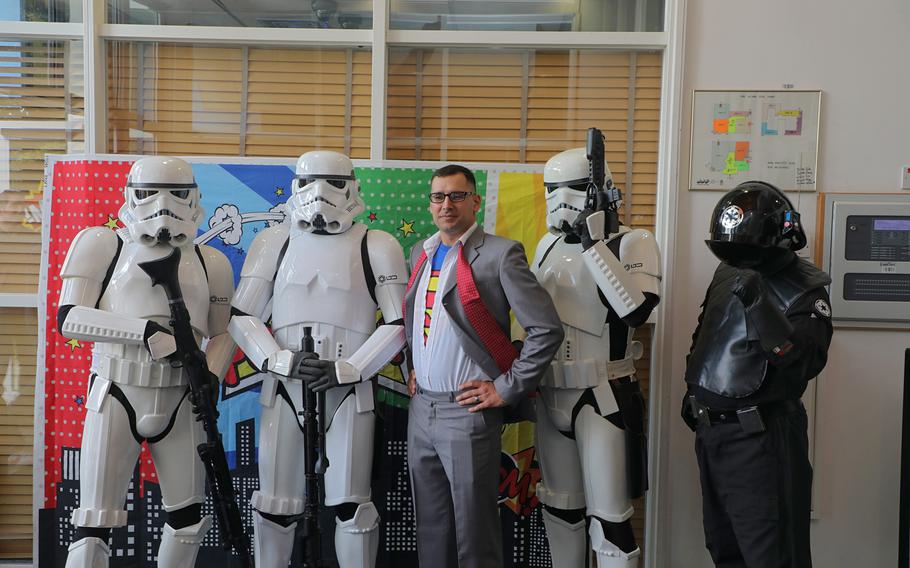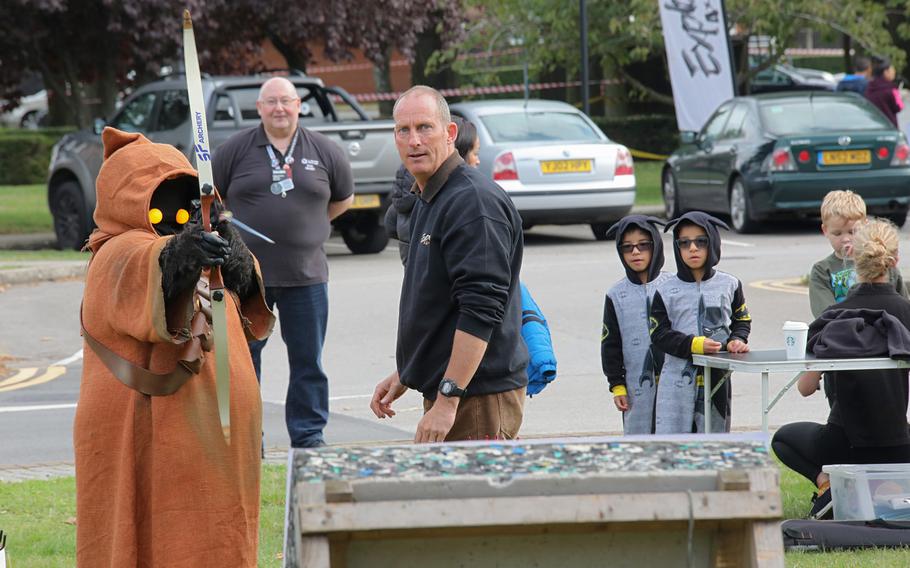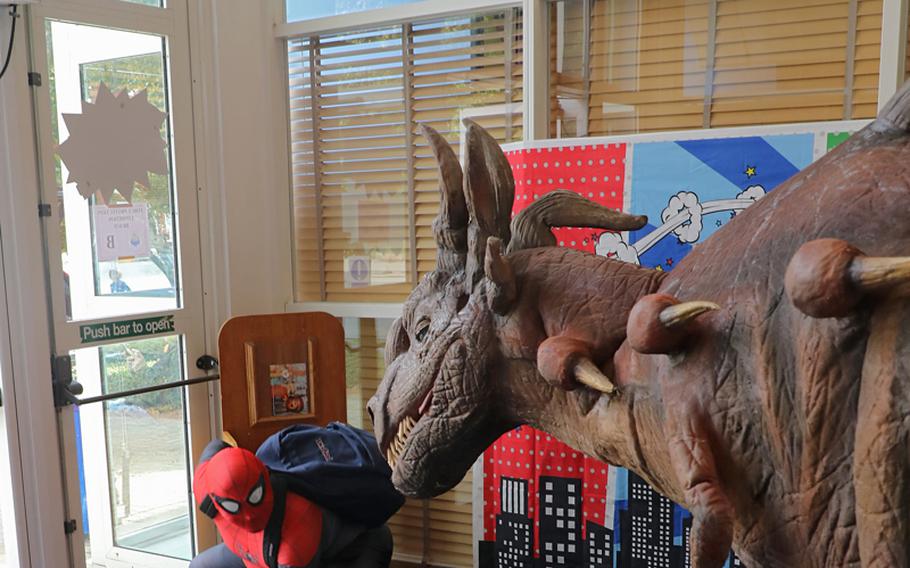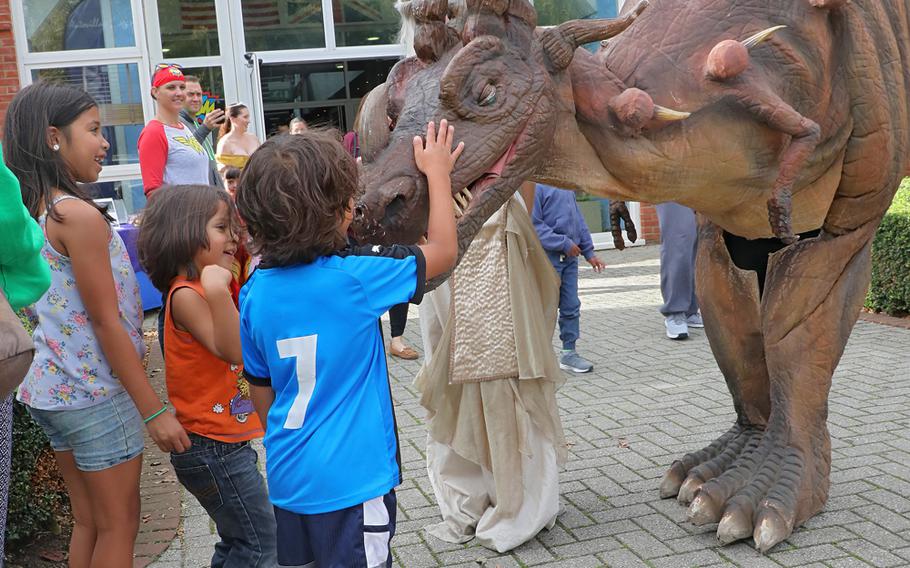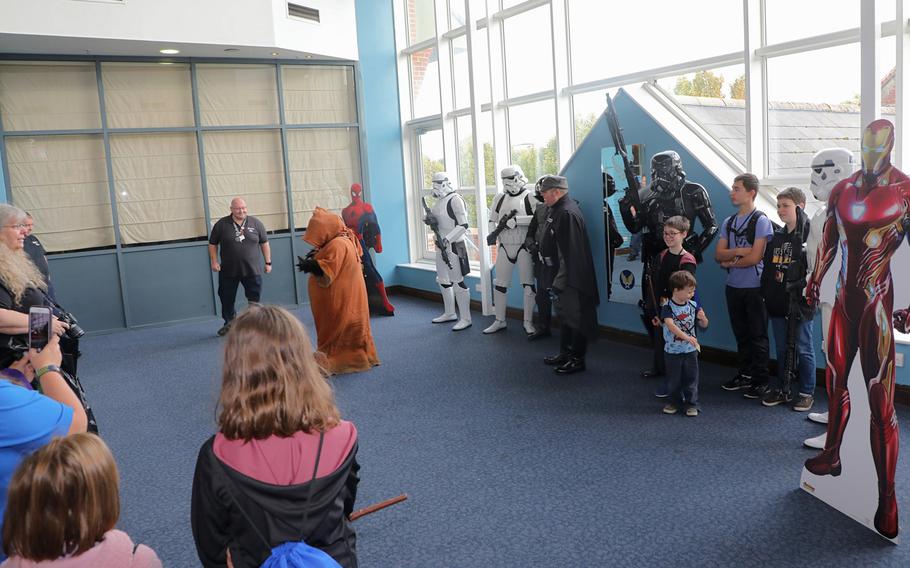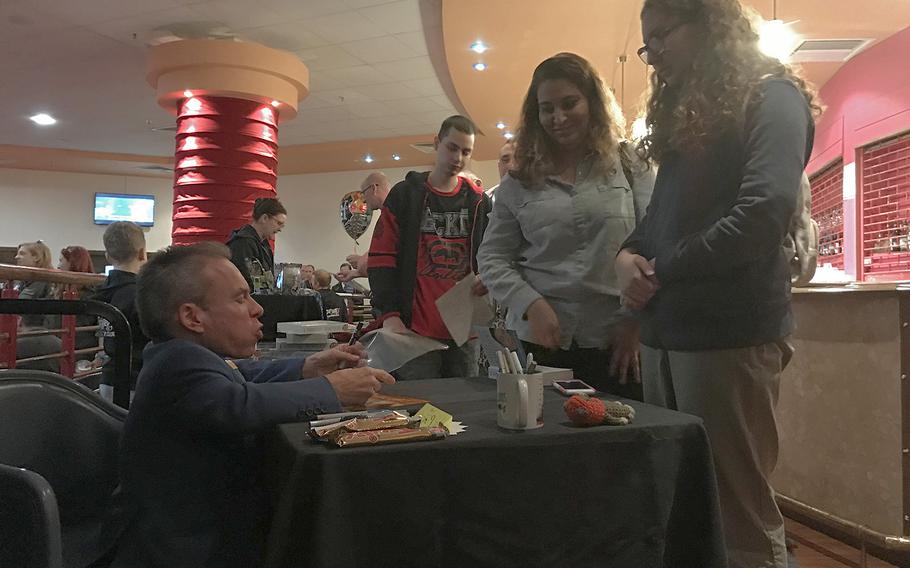 MILDENHALL, England — Nearly 2,000 science fiction and comic book fans descended on RAF Mildenhall on Saturday for the base's version of the international comic book convention ComicCon.
Called Mil-D-Con — short for Mildenhall, the "Square D" emblem, which dates from World War II and is still used today, by the 100th Air Refueling Wing, and convention — the first-time event attracted grown-ups and children dressed as Spider-Man, "Star Wars" characters and other comic book and science fiction favorites.
English actor Warwick Davis, who played Ewok Wicket in "Return of the Jedi" and several made-for-TV projects and was cast in the "Harry Potter" series and the movie "Willow," was the featured guest. Entry was free but the event was open only to people connected to the military. Servicemembers and their families turned out from nearby RAF Lakenheath, RAF Alconbury, which is 43 miles east of Mildenhall, and Mildenhall itself. A midafternoon tally showed 1,800 people had attended.
"This is pretty cool, especially for a first time out," said Tech Sgt. Travis Gipson, of the 352nd Special Operations Wing. "Because the first time doing anything, you never know if anyone is going to be interested."
---
---
---
---