RAF Fairford marks 75 years, reconnects with the local community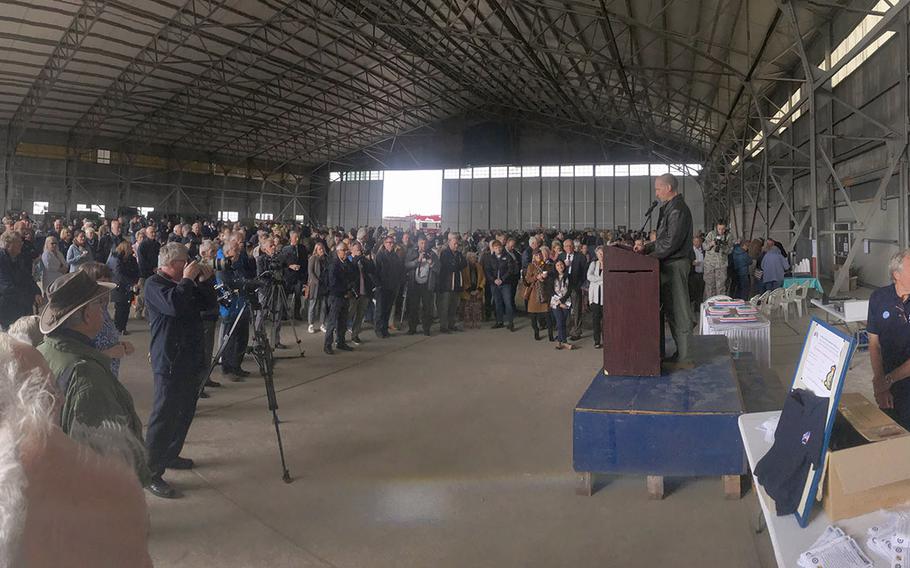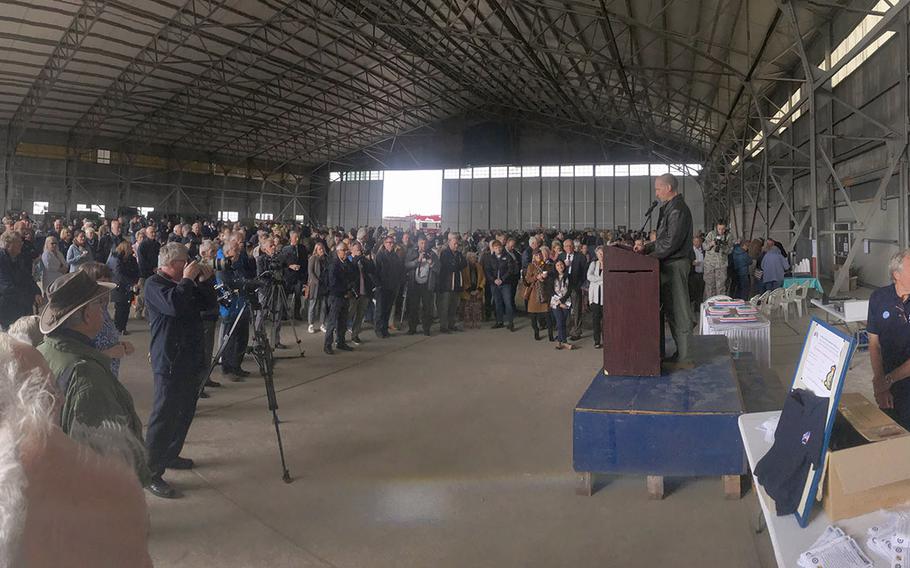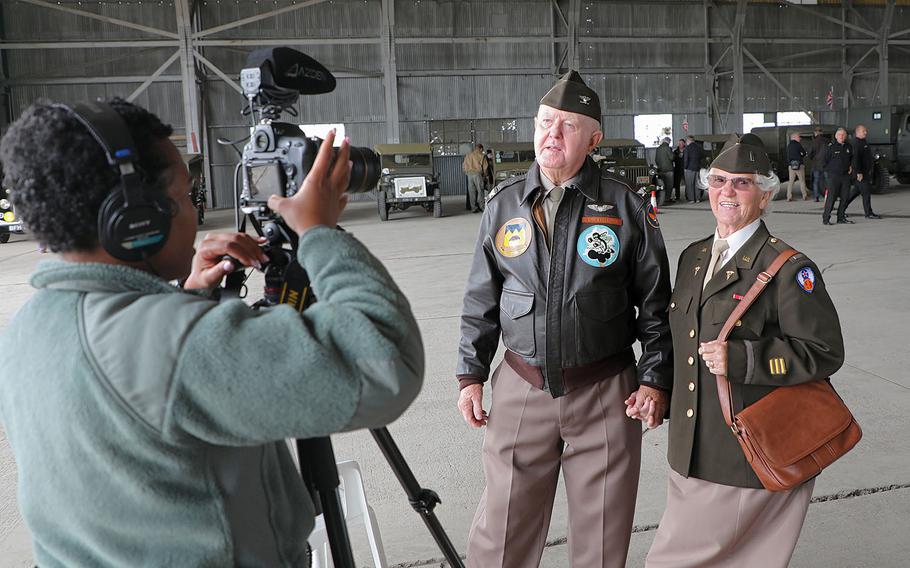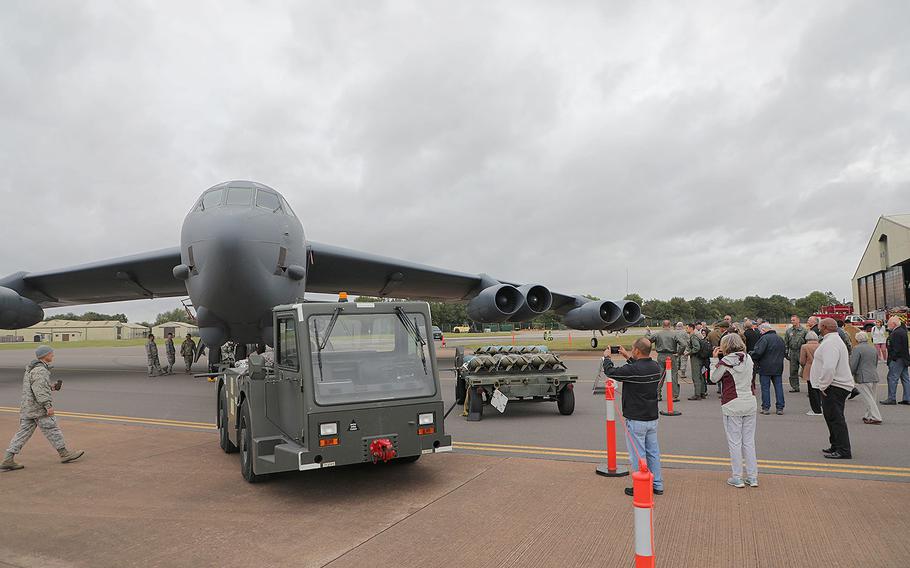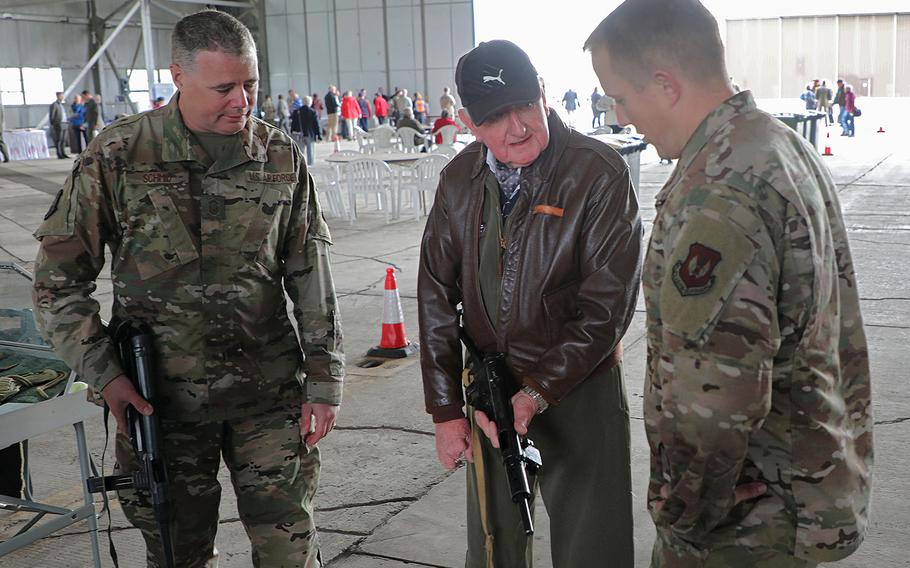 RAF FAIRFORD, England – More than 750 people from the local community visited RAF Fairford in a Friday event aimed at strengthening ties with their American neighbors.
The 75th Anniversary Heritage Day was an open-house style event. The base hasn't had such a gathering in almost a decade.
"Throughout all the change, whether there have been hundreds stationed here or only a few, the town of Fairford and surrounding community has been woven into our mission set. You have fed our airmen, educated our children, contributed to our decisions and provided communities and friendships for our families" said Lt. Col. Joseph Knothe, 420th Air Base commander.
RAF Fairford opened in 1944 in preparation for the D-Day landings and has been home to a number of functions, including a test area for the Concorde, birthplace for the RAF Red Arrows and is now a forward bomber operating base. Army Willys MB "Jeeps" and other World War II memorabilia were on display and longtime community members offered airmen and visitors history of the base.
A single B-52 that had just arrived at RAF Fairford to participate in training exercises from 307th Bomb Wing, Barksdale Air Force Base, La., and one of the three B-2 Bombers from the 509th Bomb Wing, Whiteman Air Force Base, Mo., were an added bonus to the event, said Jenny Collyer, base community relations adviser.
RAF Fairford is normally not an easy base for visitors to access and that's not likely to change as the base adds more roles in the next few years.
Knothe commands about 350 airmen on base. "I suggested this idea to Lt. Col. Knothe as a way of reconnecting with the community after so many years without the U.S. Air Force," Collyer said.
The European Infrastructure Consolidation will see the base expand to approximately 800 to 900 personnel when the 95th Reconnaissance Squadron transitions in the mid-2020s, Knothe said.
Originally, the Friday event was only meant to include 150 people and a barbeque, but local interest grew.
The open house drew in school children from the local primary school and made an impression on them.
"It's an interesting event of how we can all see different planes and different ways the RAF base has developed over the years," said Lewis Drabwell ,10, a sixth-grade student from Fairford Primary school.
dennis.christopher@stripes.com Twitter: @chrisbdennis