GALLERY
Putting names to faces for Memorial Day in Cambridge
by
William Howard
May 26, 2017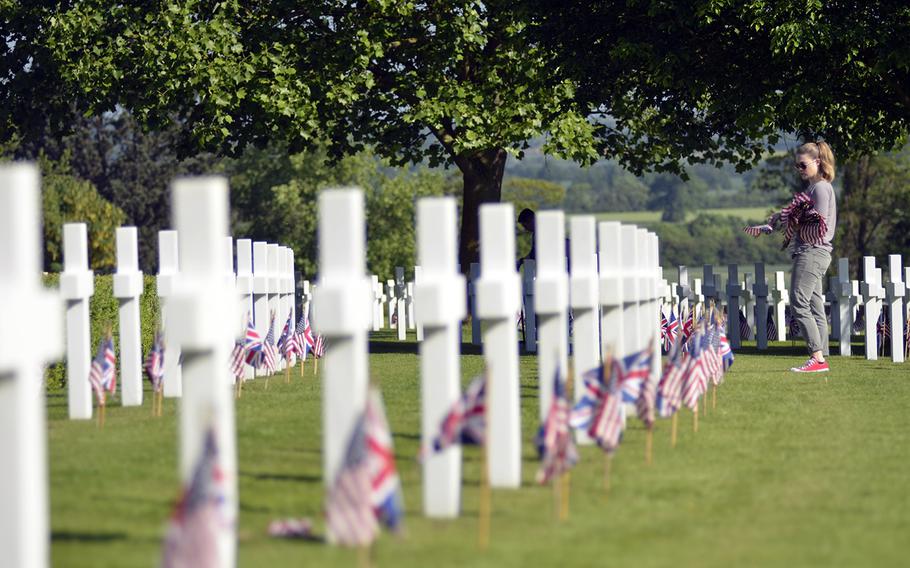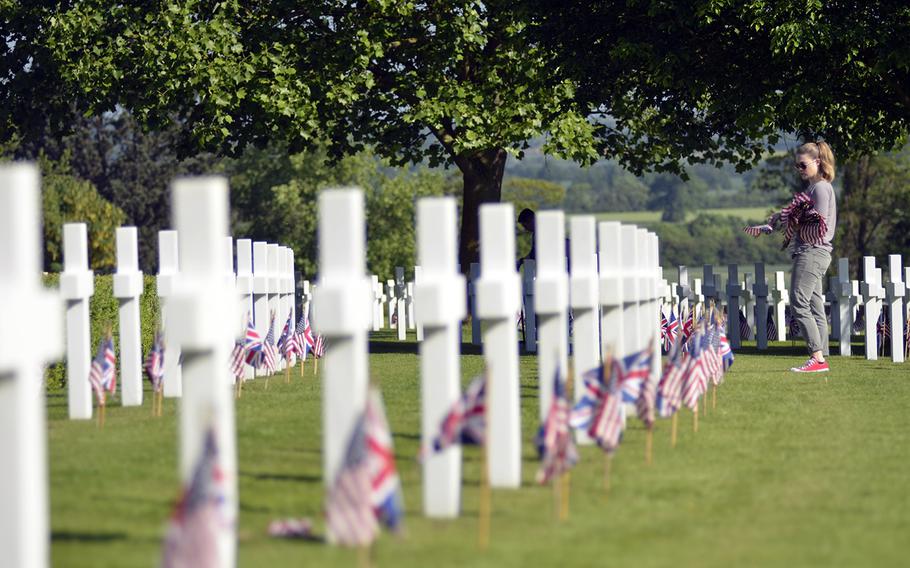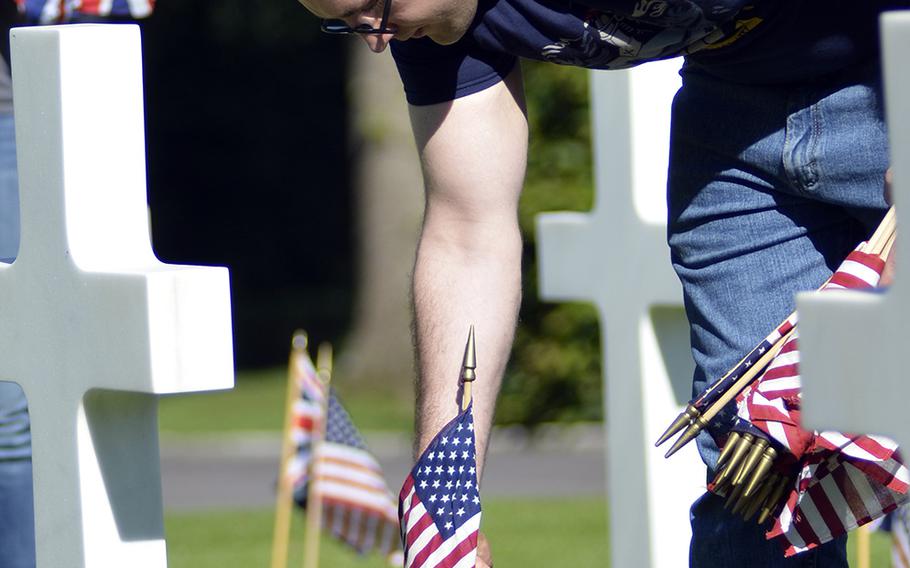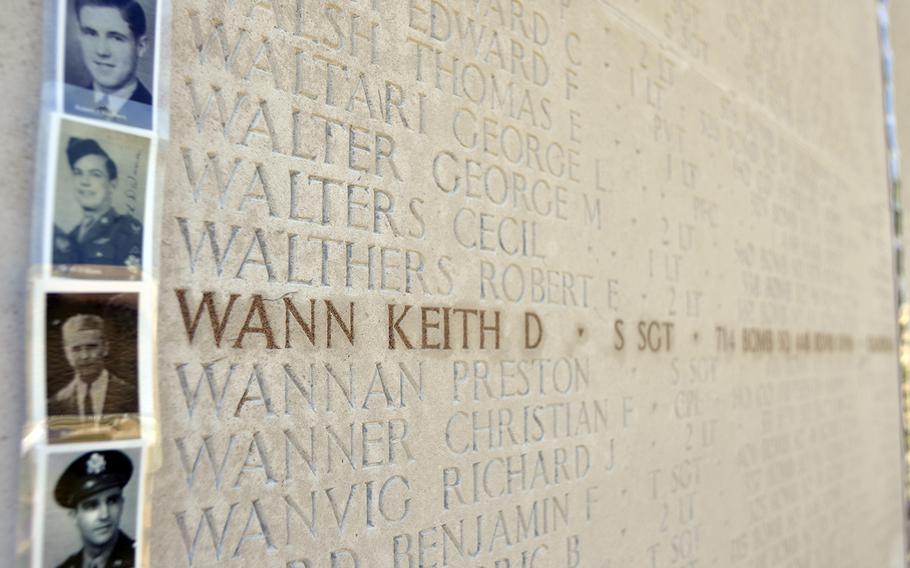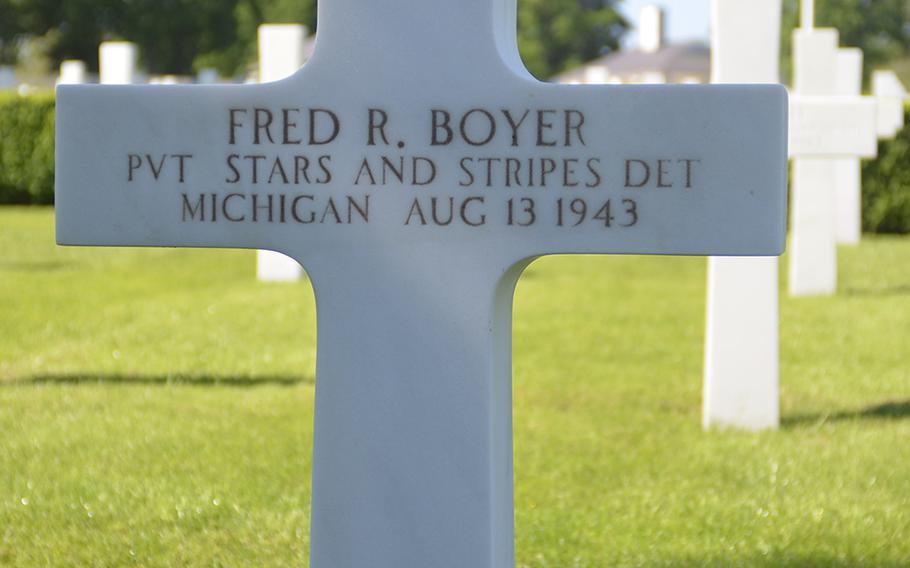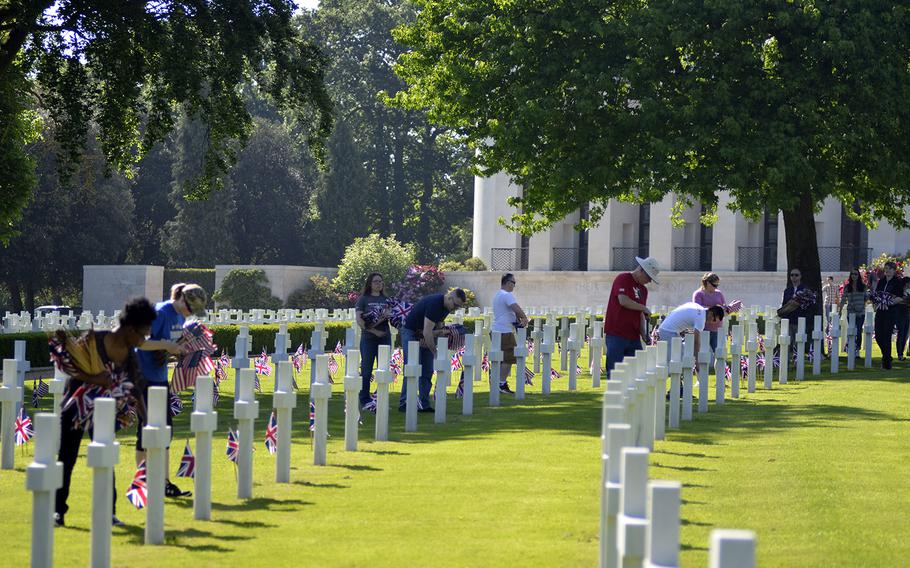 CAMBRIDGE, England — A crowd of U.S. servicemembers, veterans and members of the local British community gathered Friday at the Cambridge American Cemetery and Memorial in preparation for the second annual Faces of Cambridge event this Memorial Day.
The cemetery is the final resting place of 3,812 men and women who died in and around Great Britain during World War II. Another 5,127 Americans, whose bodies were never recovered, are commemorated on the Wall of the Missing.
More than 4,000 photographs have been displayed next to headstones and names on the Wall of the Missing for Faces of Cambridge. The cemetery's staff hopes to turn this into an annual event.
Cambridge American Cemetery associate Tracey Haylock said the experience of organizing the event was an emotional rollercoaster.
"Even though we work here and we know how young these men and women were who came over here to fight ... when you are printing off photograph after photograph and see their young faces, at college, with mom and dad, wedding days and with their children it just brought home to us the enormity of the loss," Haylock told Stars and Stripes.
This year also marks the 75th Anniversary of the "friendly invasion" of American forces during World War II. More than 3.5 million Americans passed through Britain during WWII, many of them on their way to the invasion and liberation of Nazi-occupied Europe.
"It's a great heritage," said Tech Sgt. Victor Variz with the 492nd Fighter Squadron at RAF Lakenheath. "No matter what we've been through throughout the years England and the United States have kept a strong bond."
Variz volunteered for the day but will keep a photograph with his grandfather Sgt. Keith D. Wann, who is listed on the Wall of the Missing with his family forever.
Faces of Cambridge will be available for viewing this weekend. A Memorial Day ceremony is scheduled for Monday and will include two Piper Cubs light aircraft dropping 20,000 poppies on the headstones for the first poppy drop at the cemetery since 1962.
"It is a legacy for the cemetery and visitors who will come and visit. It is a legacy for the staff who will work here in the future, but most of all it is a legacy and a very small humbling thank you to the American Servicemen and women who earned our freedom and the lives we enjoy today," Haylock said.
howard.william@stripes.com Twitter @William16058388