Prosecutor: Gunman targeted airmen because of Afghanistan
by
John Vandiver
March 4, 2011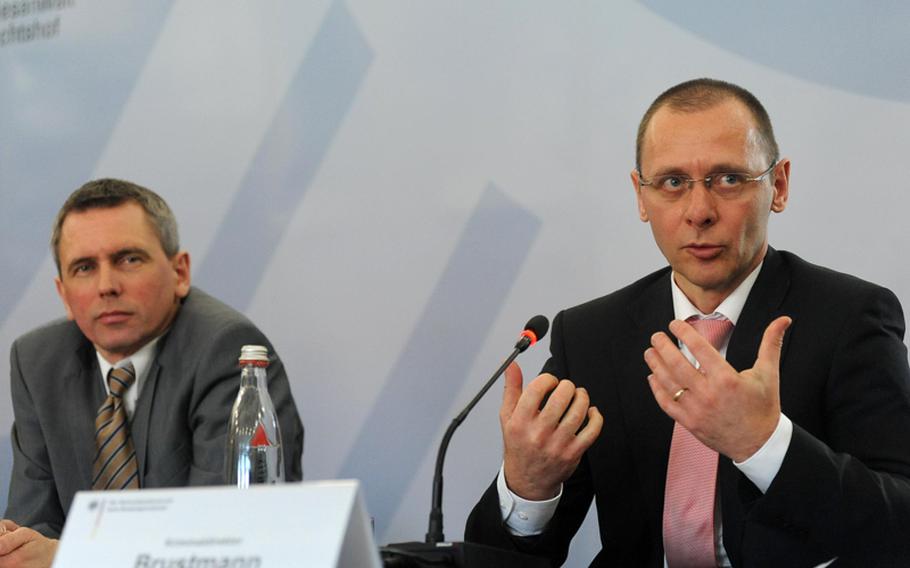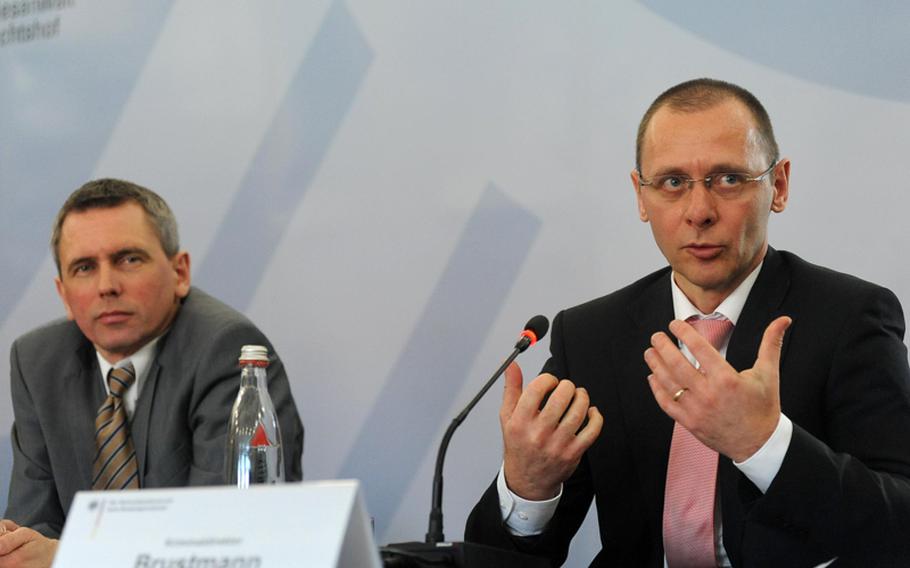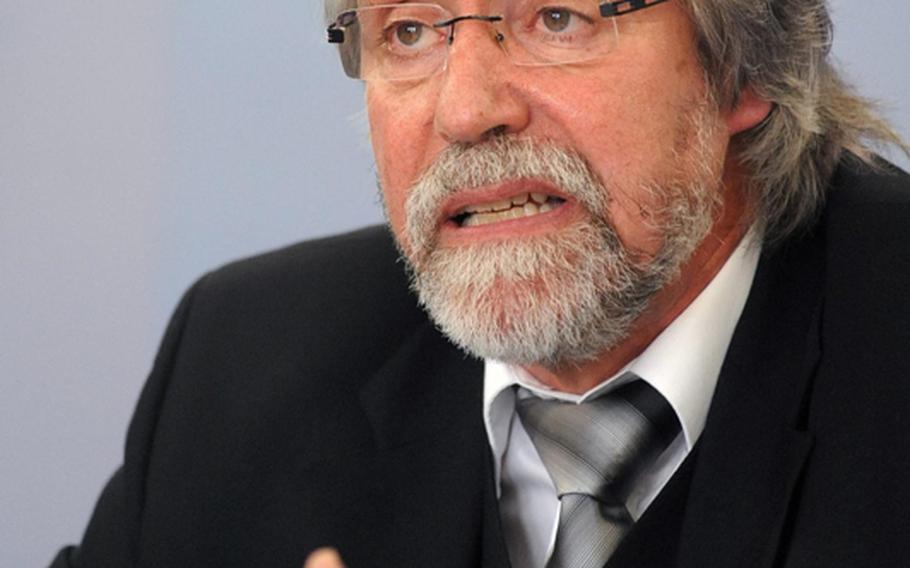 KARLSRUHE, Germany — A German investigator says the pistol used by the suspect in the slaying of two U.S. airmen at the Frankfurt airport malfunctioned during the attack.
Prosecutor Rainer Griesbaum told reporters Friday that suspect Arid Uka has confessed that he went to the Frankfurt airport Wednesday intending to kill Americans "as revenge for the American mission in Afghanistan." Uka told officials he had watched a YouTube video the day before of U.S. soldiers raiding a house in Afghanistan and raping a woman, but police said they have not been able to identify the video or whether such a video even exists.
Before opening fire, the man suspected of killing two U.S. airmen at Frankfurt airport approached one airman standing outside the conspicuous blue school bus that was there to transport troops to Ramstein Air Base.
At a press briefing Friday at the Federal Prosecutors Office in Karlsruhe, law enforcement described the sequence of events that left two members of the U.S. Air Forces in Europe dead and two wounded.
The suspect, a 21-year-old Frankfurt resident, bummed a cigarette, and then asked whether the men were heading to Afghanistan.
The unsuspecting 25-year-old airman said yes, then turned around to get on the bus parked outside Frankfurt airport's Terminal 2. That's when the man, who authorities only identify as "Arid," shot the airman in the back of the head, according to German federal prosecutors.
The man then stormed the bus, shouting "Allahu Akbar," and fired his 9 mm handgun.
The 21-year-old driver of the bus was shot in the head, law enforcement officials said. Arid then shot two other airmen — one suffered head injuries and the other sustained a life-threatening chest wound.
The suspect then attempted to shoot another airman, but his gun jammed with six rounds remaining. He fled back to the airport. The airman who had been targeted chased the suspect along with police, who tackled him inside the terminal.
Wednesday's incident was the second time in 16 months that U.S. servicemembers heard "Allahu Akbar" before being gunned down in a place they thought was safe. In late 2009, Maj. Nidal Hasan allegedly shouted the Arabic phrase for "God is Great" before he opened fire in a soldier readiness center at Fort Hood, killing 13 and wounding 32.
The airmen in Frankfurt were targeted because they were seen as representatives of the U.S., prosecutors said. Uka said he had heard soldiers at the airport many times bragging about their mission to kill in Afghanistan, Griesbaum said, and he wanted to stop them.
According to German news reports, the gunman was an ethnic Albanian from Kosovo who has been living in Germany. Reports indicate he is a devout Muslim who has embraced more radical Islam in recent months.
The suspect confessed to the shootings after being taken into custody, according to officials. But on Thursday, he refused to make such a statement in court.
A federal judge in Karlsruhe on Thursday ordered Arid Uka held in jail on two counts of murder and three counts of attempted murder, officials said. In the German legal system, charges are not filed until after the investigation is complete.
A spokesman at the prosecutor's office said that in Germany, a murder conviction is an automatic life sentence.
Most people sentenced to life are eligible for parole in 15 years, but a judge can rule that out in the initial sentencing if he deems the crime heinous enough.
The airmen killed in the attack have been identified by the U.S. Air Force:
Senior Airman Nicholas Alden, 25, of Williamston, S.C., assigned to the 48th Security Forces Squadron at RAF Lakenheath in Britain.
Airman 1st Class Zachary Cuddeback, 21, of Stanardsville, Va., the bus driver, assigned to the 86th Vehicle Readiness Squadron at Germany's Ramstein Air Base.Staff Sgt. Kristoffer Schneider, 25, of Irwin, Pa., was wounded and is in stable condition at a German hospital, according to his father, Kenneth Schneider, who talked to Stars and Stripes on Thursday.The fourth victim has not been named.
Stars and Stripes reporters Sandra Jontz, Marcus Kloeckner and Megan McCloskey and The Associated Press contributed to this report.
---
---
---
---