Power loss, bad weather caused Spangdahlem F-16 crash in Germany, Air Force says
---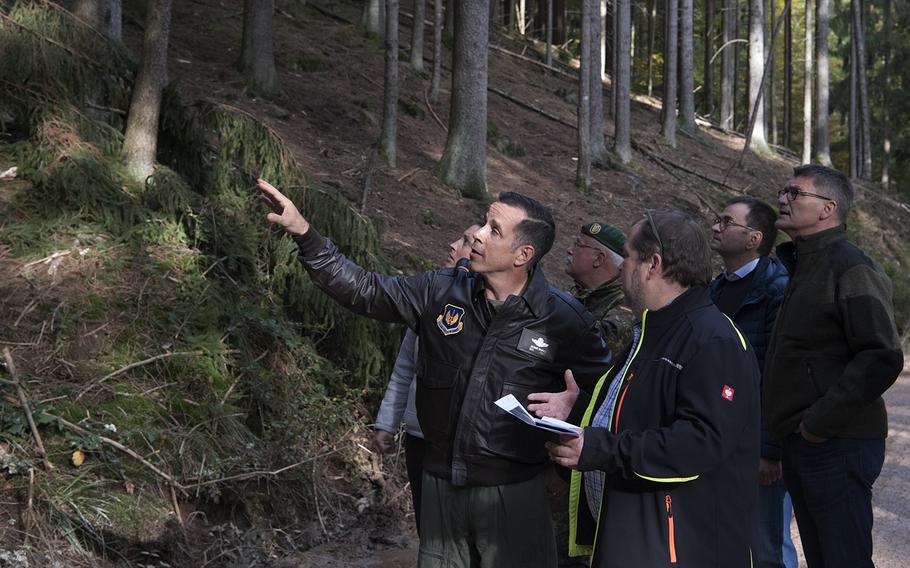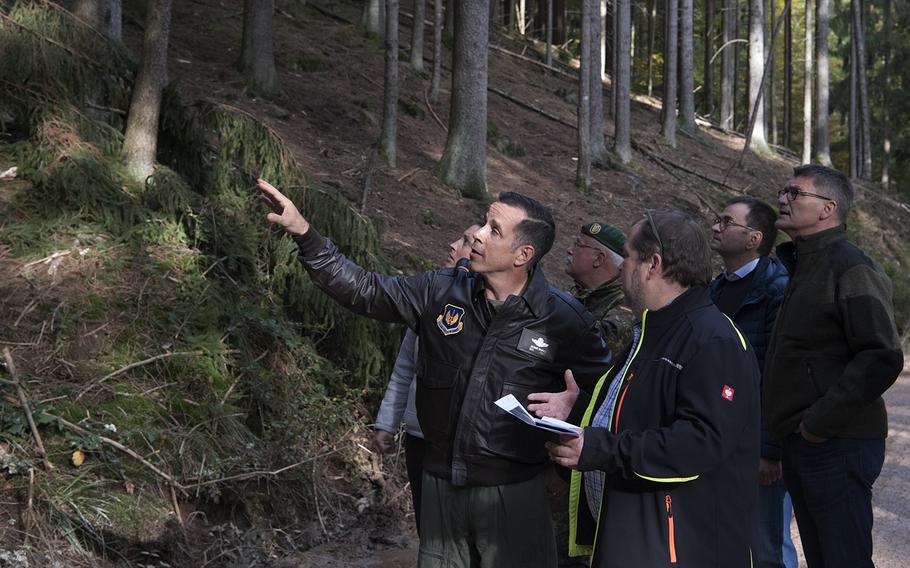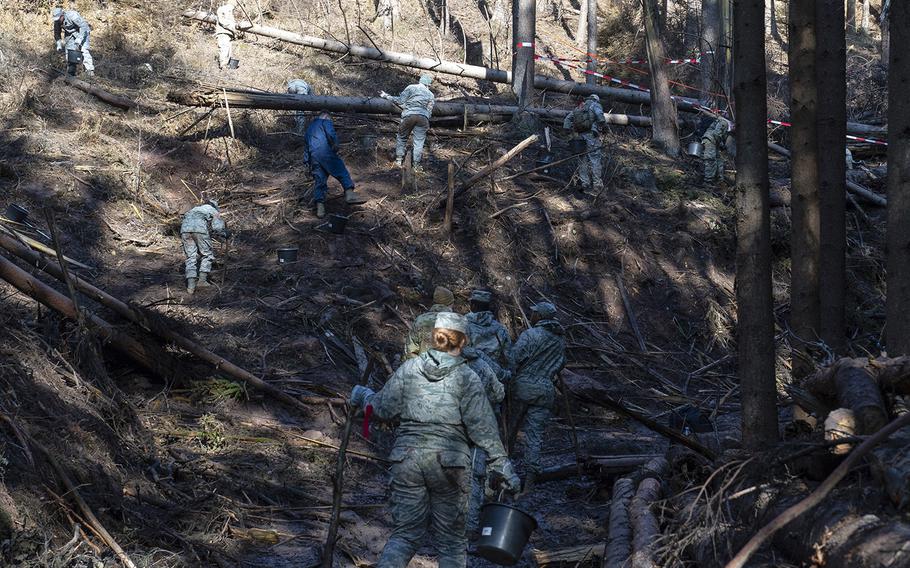 KAISERSLAUTERN, Germany — A partial power failure during bad weather caused an F-16 fighter jet from Spangdahlem Air Base to crash last fall during a routine training flight, the Air Force said Tuesday.
The plane came down on Oct. 8 in an isolated, wooded area near the German town of Zemmer-Rodt, a few miles south of the base and north of the city of Trier. The pilot was able to eject and sustained minor injuries, but the $25.5 million aircraft was destroyed.
"The power loss led to the failure of the aircraft's flight and navigation instruments during a time when the weather conditions impeded the pilot's visibility, requiring the pilot to rely on those instruments to maintain control of the aircraft," Air Force officials in Europe said in a statement.
"The two factors combined during a critical phase of flight, causing the pilot to eject for safety," officials said, summarizing the findings of an Air Force accident investigation board.
At the time of the crash, a spokeswoman for the 52nd Fighter Wing, Air Force Capt. Erin Rencanzone, said no one on the ground was injured and no property was damaged when the plane came down.
But the jet destroyed about 1,000 trees over five acres of forestland when it crashed, causing at least $27,000 in damage to the environment, local forest warden Thomas Gruenhaeuser said Tuesday.
"The jet broke up into small pieces. You can still find a large number of fragments from it in the trees," Gruenhaeuser said.
"For us, the forest is still a battlefield. We have to clean everything up and turn it into a real forest again."
The F-16 Fighting Falcon was assigned to the only U.S. Air Force fighter squadron permanently based in Germany, Spangdahlem's 480th Fighter Squadron. It was taking part in a base exercise testing the wing's ability to operate in a wartime environment when it crashed.
The full report on the cause of the accident was expected to be released later Tuesday.
Marcus Kloeckner contributed to this report.
svan.jennifer@stripes.com Twitter: @stripesktown
---
---
---
---