Patch fifth-grade singer competing in TV show 'The Voice Kids'
by
Dan Stoutamire
February 4, 2016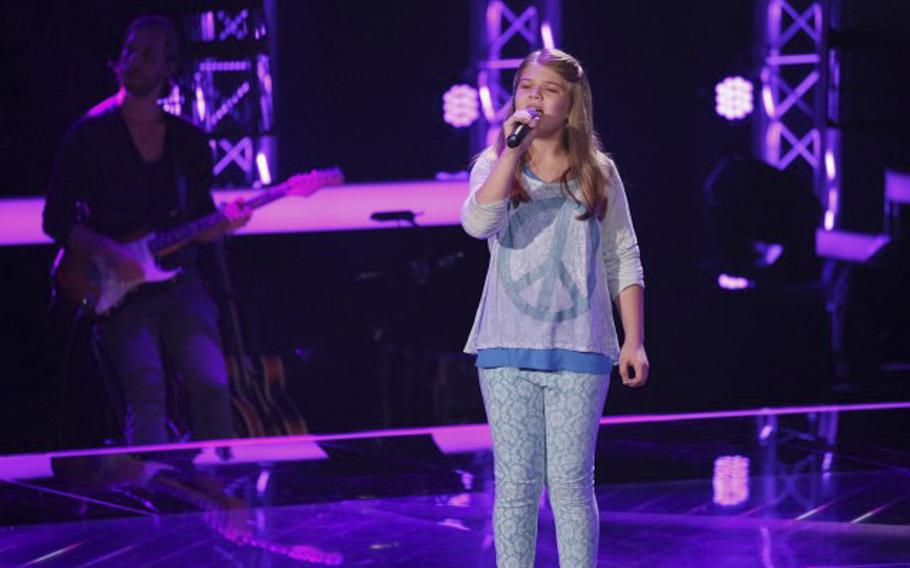 Leilani Howland can't remember a time in her life when she didn't love to sing.
OK. She's only 11, but it's safe to say that music has had a big impact on her life.
Leilani, a Patch Elementary School fifth-grader, is set to appear on the "The Voice Kids," a German singing show, where she will compete against other children ages 8 to 14. The show is set to air its first episode of the season at 8:15 p.m. Friday on the SAT.1 channel.
Leilani, is the daughter of Ron Howland, a civilian working for U.S. Africa Command in Stuttgart, and his wife, Natascha.
Leilani, whose favorite artists are Adele and Justin Bieber, says she has been singing from an early age, inspired by her older sister.
"I've been singing since I can remember — since I was born, basically, because my sister always sang songs when I was a baby, so I caught on," she said.
The show, which mirrors the U.S. show "The Voice," features "blind" auditions, where three celebrity judges can only listen to — not see — the performer. If one of the judges likes the performer enough, she hits a buzzer, picking the contestant for her team. Some performers do not get picked. Eventually, after weeks of competition, a winner is chosen.
To get as far as she has, Leilani has already faced a battery of individual and group auditions. She has lately taken intensive vocal lessons before her blind audition.
"I'm crying all the time because I am so proud of her," her mother said. "I can't believe this little girl can handle all this and do all that. When I look back when I was that age, I would not have been able to do that — she's unbelievable."
For her part, Leilani is just enjoying the ride, however long it may last.
"Music makes me feel better; I just love it," she said. "I couldn't live without it. It's just the best."