Part of autobahn near US bases in Kaiserslautern area to close while WWII bomb disarmed
---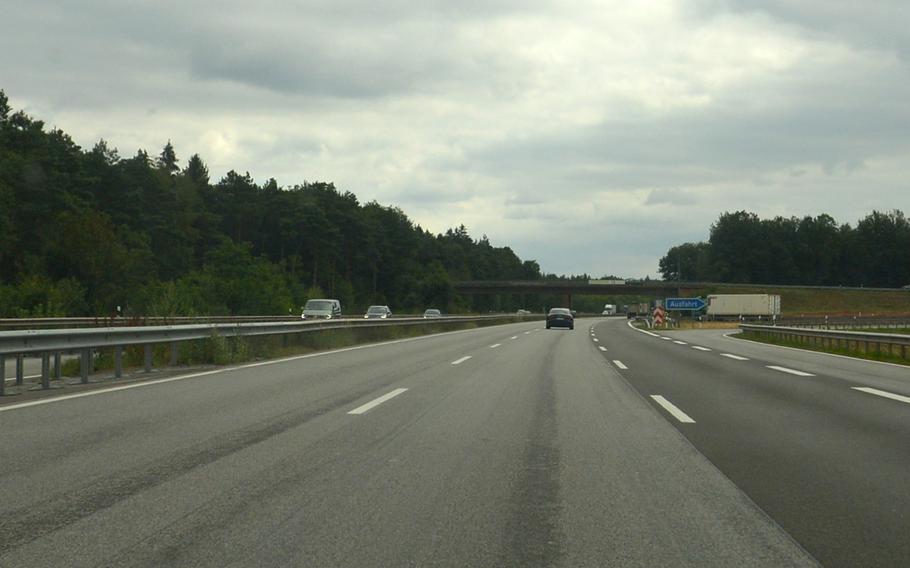 KAISERSLAUTERN, Germany — A portion of the A6 autobahn will be closed in both directions Thursday while a 500-pound unexploded bomb from World War II is defused near the U.S. Army's Rhine Ordnance Barracks.
The bomb was found about six to 10 feet underground Tuesday by construction crews near the former Opel automobile factory next to ROB, a Kaiserslautern city spokesman said Wednesday.
The highway will be closed between the Landstuhl and Kaiserslautern West Opel exits starting at 10 a.m. until the bomb is safely defused, the city spokesman said.
The Opel traffic circle will remain open, while Von-Miller-Strasse from Ikea to Carl-Billand-Strasse will be shut down.
A handful of buildings on ROB and their parking lots will be cleared during the bomb deactivation, Army officials said. The installation's access gates will not be affected.
It's the second unexploded bomb found in Germany's Rheinland-Pfalz state this week. About 3,000 people were evacuated from their homes and offices Tuesday afternoon in downtown Zweibruecken — about 30 miles southwest of Kaiserslautern — after a 500-pound bomb was found in a meadow where a kindergarten is under construction, the Rheinpfalz newspaper reported.
The bomb, determined to be dropped by the British during WWII, was defused Tuesday night.
Decades after WWII, finding unexploded war ordnance is still a frequent occurrence in Germany.
Between 1940 and 1945, U.S. and British air forces dropped 2.7 million tons of bombs on Europe, half of them on Germany. Many never detonated.
In July, more than 16,000 residents of Frankfurt's city center were evacuated while bomb disposal experts disarmed a 1,100-pound U.S. device from the war found at a construction site near the city's Main River.
Five wartime bombs were found in 2017 in Einsiedlerhof, about seven miles from Ramstein Air Base, in the same vicinity as the device found near the Opel factory Tuesday. A German mushroom hunter found one of those sticking out of the ground in a wooded area.
Einsiedlerhof was a popular allied target during WWII because of its railroad and main road, which ran east to west and served as critical supply and transportation lines between France and Germany, Michael Geib, director of the Ramstein Docu Center in Ramstein-Miesenbach, said in 2017.
About 60% of Kaiserslautern was destroyed by allied bombing campaigns during the war.
svan.jennifer@stripes.com Twitter: @stripesktown
---
---
---
---