Part falls off US B-52 bomber, lands in British woman's garden
---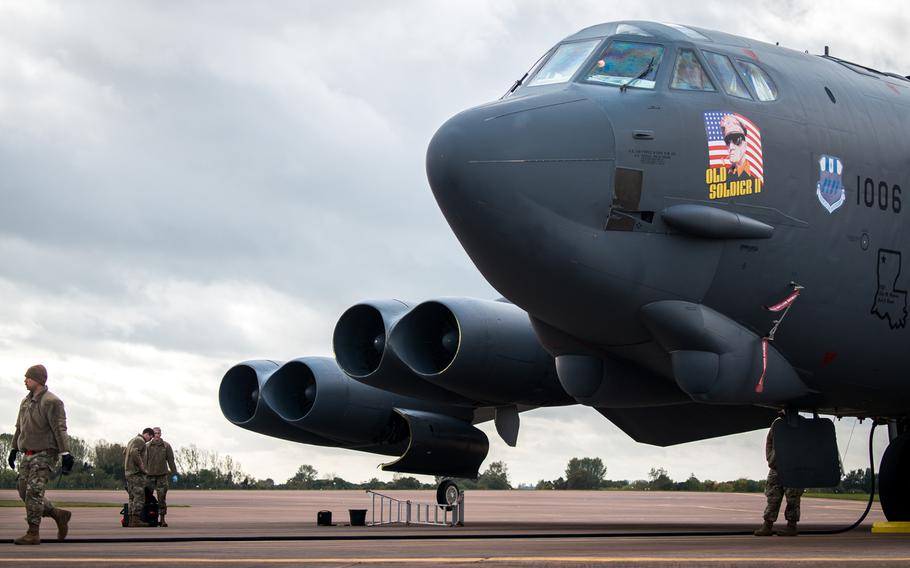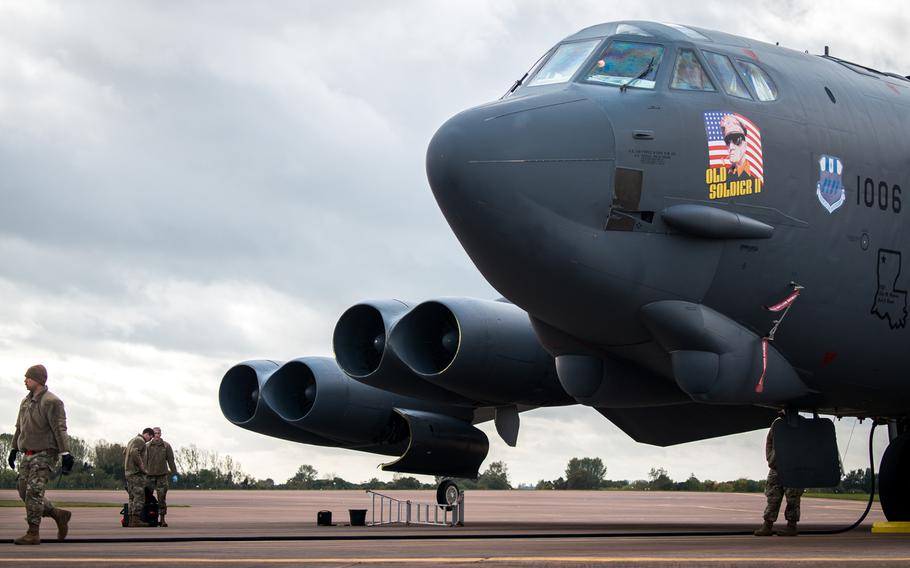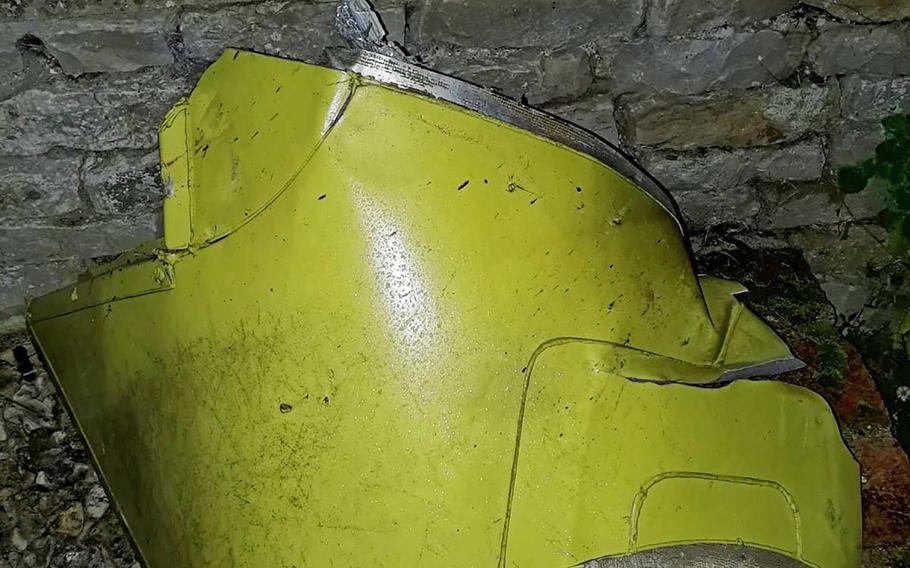 A gear door fell off a U.S. Air Force B-52 during a training mission over western England, narrowly missing a woman's house as it crashed with a loud thud in her front yard.
The woman, who was inside her home in the village of Brailes, about 35 miles northeast of RAF Fairford, said it was "a miracle" no one was injured in the Oct. 23 incident, the Gloucestershire Live website reported.
"We are on a flight path here, but you never expect something like this to happen," the woman said, asking not to be identified.
Four B-52 bombers from the 2nd Bomb Wing out of Barksdale Air Force Base, La., have been deployed to RAF Fairford since early October.
The part that fell in the woman's garden, described by Gloucestershire Live as "a huge chunk of yellow metal," was a wing tip gear door, a spokesman for the Air Force's U.K.-based 501st Combat Support Wing said.
It fell off a B-52 Stratofortress "during a routine training mission over the area near Brailes" late in the afternoon last week, the statement said.
The part has been recovered from the woman's garden by U.S. Air Force personnel and U.K. Defense Ministry police, and an investigation has been launched by the Air Force to determine why it fell off the plane, the statement said.
---
---
---
---