Pandolfe takes command of 6th Fleet
---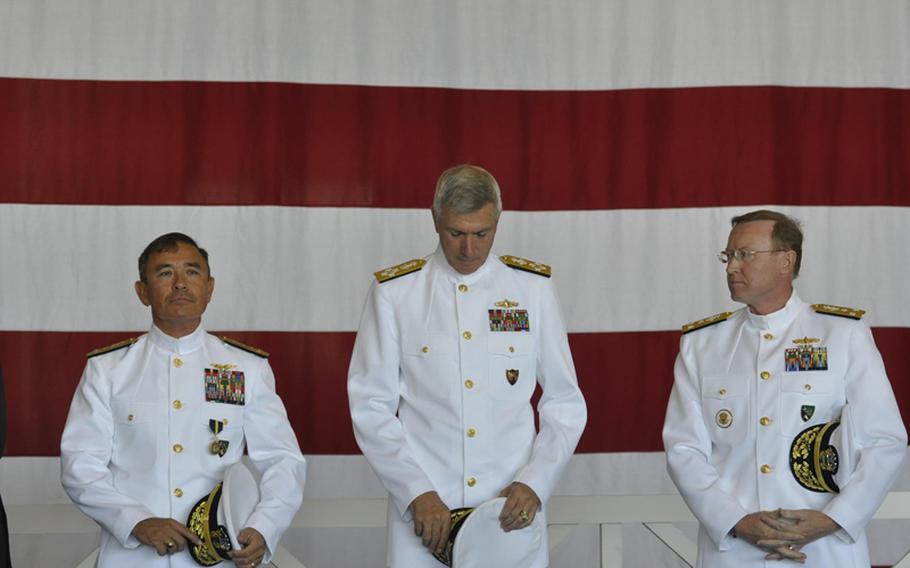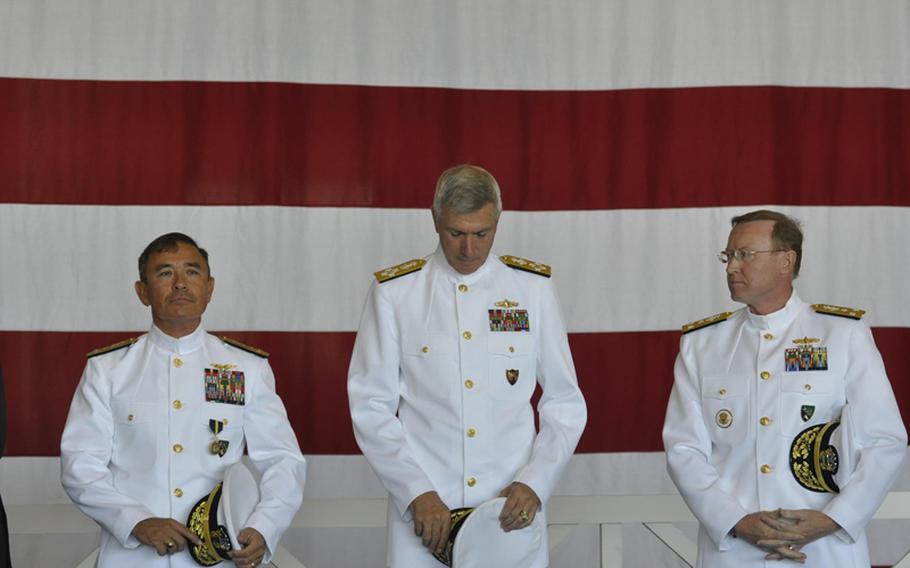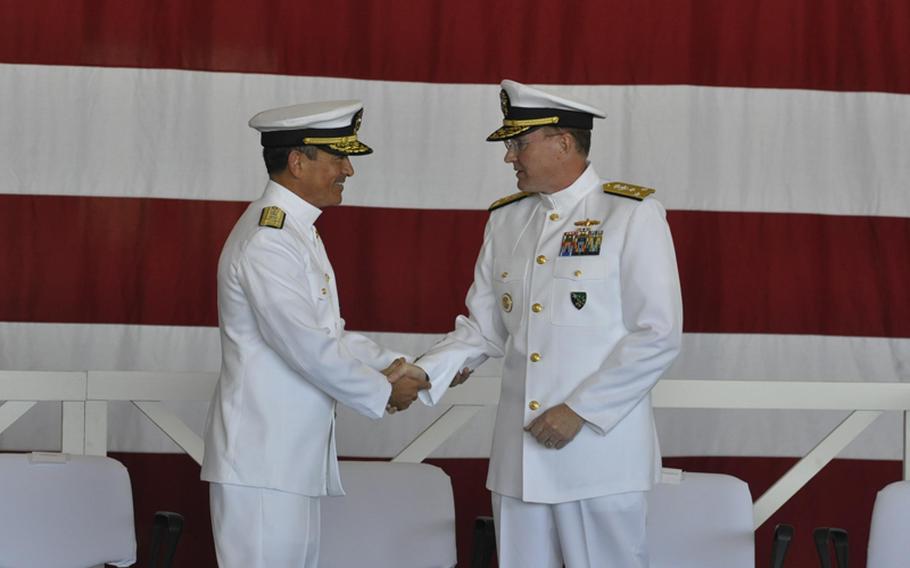 NAPLES, Italy — The Navy's 6th Fleet welcomed a new commander at a ceremony here Monday.
In addition to the fleet duties, Vice Adm. Frank C. Pandolfe assumed command of NATO's Naples-based Striking and Support Forces.
He takes over the job from Vice Adm. Harry B. Harris Jr., who held the command since November 2009.
Pandolfe also became deputy commander of U.S. Naval Forces Europe and Africa as well as head of Joint Force Maritime Component Europe, assuming his new hats in a hangar at the Navy's Capodichino base that abuts the civilian Naples airport.
Adm. Samuel J. Locklear III, commander of U.S. Naval Forces Europe and Africa and head of NATO's Allied Joint Force Command Naples, said he had hoped some Navy jets would take part in the ceremony, but that it wasn't possible.
"I think we've been successful in getting easyJet to do a flyby," he joked, as commercial airliners taxied outside.
But the lack of Navy jets Monday signified just how busy 6th Fleet assets are, Locklear said.
The forward-deployed fleet covers a lot of ground, from the North Pole through Europe and down to Africa, he said.
Sixth Fleet, which was stood up in 1950, has the largest area of operations in the Navy, covering 14 million square miles of landmass and 20 million square miles of water, according to the Navy.
In his two years in command, Harris helped improve NATO partnership efforts, Locklear said, something most evident this spring as 6th Fleet spearheaded the initial air missions over Libya and off the coast that led to NATO's Operation Unified Protector.
"Your leadership in combat defined your success," Locklear said to Harris.
In his final remarks as commander, Harris thanked the sailors and NATO troops who served under him and reiterated the indispensible role of NATO and 6th Fleet.
"I am uniquely honored to serve alongside you," he said, adding that Pandolfe "will take 6th Fleet and Strike Force NATO to the next level."
Pandolfe praised the efforts of 6th Fleet sailors, but also noted "there are many more challenges over the horizon."
Harris, a 1978 U.S. Naval Academy graduate and naval flight officer, is heading to Washington, D.C., where he will serve as assistant to the chairman of the Joint Chiefs of Staff.
Pandolfe, who commanded two carrier strike groups in the past decade among other duties, comes to Italy after a stint as director of the Surface Warfare Division for the Office of the Chief of Naval Operations at the Pentagon.
Twitter: @Stripes_GeoffZ
---
---
---
---