Overseas DODEA students more likely to opt for classroom learning than stateside counterparts amid pandemic
by
Jennifer H. Svan
August 10, 2020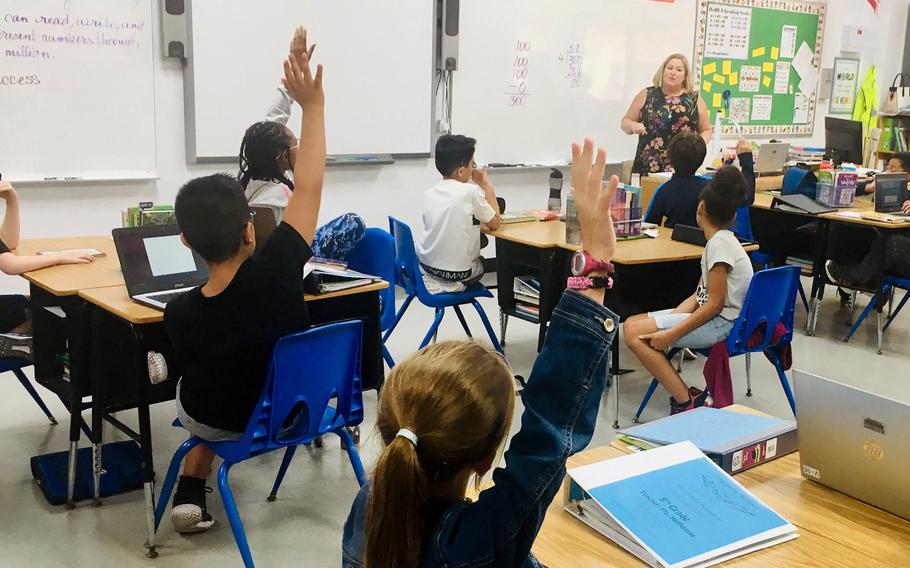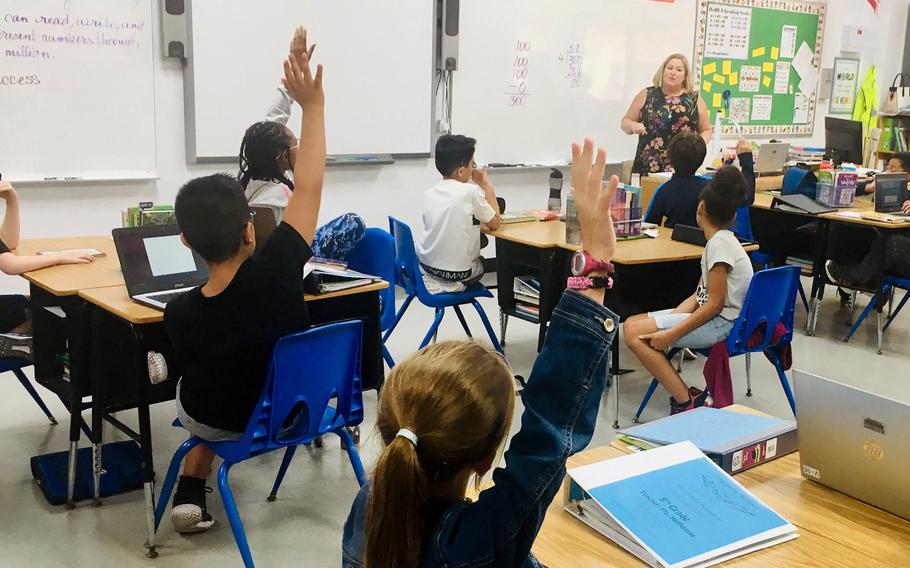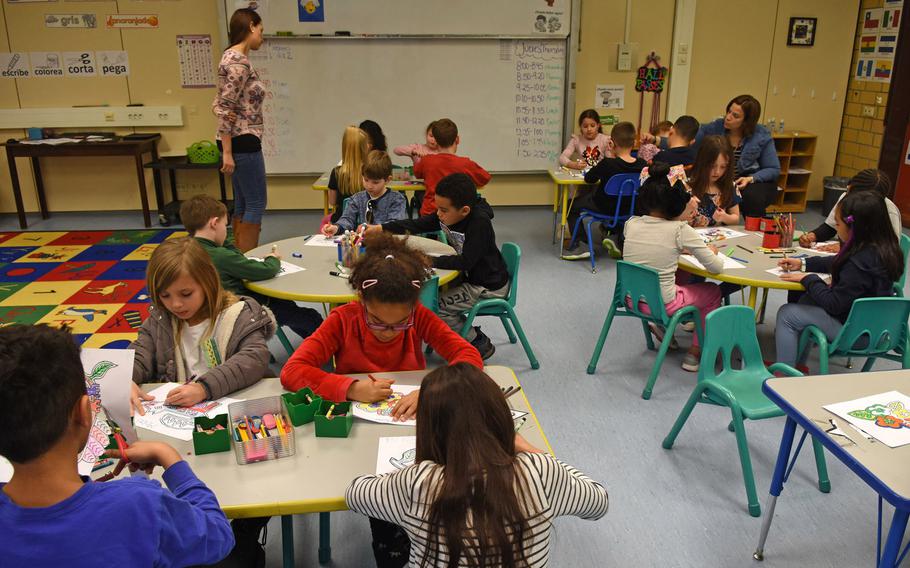 Stars and Stripes is making stories on the coronavirus pandemic available free of charge. See other free reports here. Sign up for our daily coronavirus newsletter here. Please support our journalism with a subscription.
KAISERSLAUTERN, Germany — About one in four students enrolled at the Pentagon's schools in the United States will attend class virtually this fall, more than twice as many as at schools overseas, officials said Monday.
About 9,360 students out of just under 69,300 enrolled in Defense Department schools around the world, or 13.5%, will study remotely during the upcoming fall semester, officials said.
But those numbers are expected to change as more military families register their children for school after delayed permanent-change-of-station moves due to the coronavirus, Department of Defense Education Activity officials said.
Among DODEA's three areas, the highest percentage of virtual enrollees is in the U.S., where the number of confirmed coronavirus cases topped 5 million, Johns Hopkins University reported Sunday. The parents of nearly a quarter of the almost 22,000 students enrolled in stateside DODEA schools selected distance learning for their children, officials said.
The lowest percentage of virtual students is at overseas schools in the Pacific region, where 10.4% of nearly 22,000 students will take class remotely, DODEA said.
Out of the 64 schools in DODEA's Europe and the Middle East region, Bahrain Middle/High School had the highest percentage of students, at 33%, who will receive virtual instruction this fall.
Bahrain has the world's sixth-highest per capita rate of confirmed coronavirus infections over the past seven days and the second-highest since the pandemic began its spread, data compiled by The New York Times showed Monday.
In contrast, just one student out of 48 attending Livorno Elementary School in Italy has opted for distance learning, DODEA-Europe data show.
The only other DODEA schools in Europe with more than 20% of students enrolled in distance learning are in the Kaiserslautern, Germany area.
At Vogelweh Elementary School, 130 of the school's 458 students, or around 28%, will attend virtual school. Kaiserslautern Elementary and Kaiserslautern Middle schools are at 20.7% and 20.2%, respectively, for virtual school, data compiled by DODEA-Europe show.
At Kaiserslautern High School, 12.3% opted for virtual learning, reflecting a trend for lower numbers of high school students registering for it in Europe than in the elementary grades.
The exception to that was in Bahrain, which is in DODEA's Europe-South region. The percentage there of elementary school students enrolled in virtual school, 28.9%, is four points lower than for middle and high schoolers.
Numbers of virtual enrollees could be higher at Bahrain because the installation is currently the only one with a DODEA-Europe school to be at Health Protection Condition Charlie, indicating "sustained community transmission" of the virus. If that remains the case by the start of the school year on Aug. 24, then students who signed up for in-person instruction would begin the year with digital learning, similar to the remote learning put into place last spring when DODEA shut down school buildings due to the pandemic, DODEA officials said Tuesday.
Virtual school will include the normal content of regular DODEA courses and differs substantially from the remote learning used in the spring, officials said. Other schools could also revert to remote learning if health protection conditions at their installations go to Charlie or lower after the school year starts, DODEA said.
The coronavirus pandemic first prompted DODEA officials to move classes online in the spring, and now to give parents the option of sending their children back to the classroom or continuing with remote learning.
In Italy, where the virus has been mostly contained after weeks of strict lockdowns in the spring, the percentage of virtual enrollees is about 10% or less. Only 15 of 273 students at Vicenza High School, or 5.5%, have opted for virtual learning in the fall, DODEA-Europe said. Vicenza Middle School stands out as an exception, with 13.6% of the school's 228 students set for distance learning.
DODEA gave parents until the end of July to decide if they wanted to enroll their children in virtual or in-class learning this fall. The new school year is expected to begin at most DODEA schools this month.
svan.jennifer@stripes.com Twitter: @stripesktown
---
---
---