Over 100 at Aviano Air Base in self-quarantine, others told to keep their distance in public as coronavirus precaution
---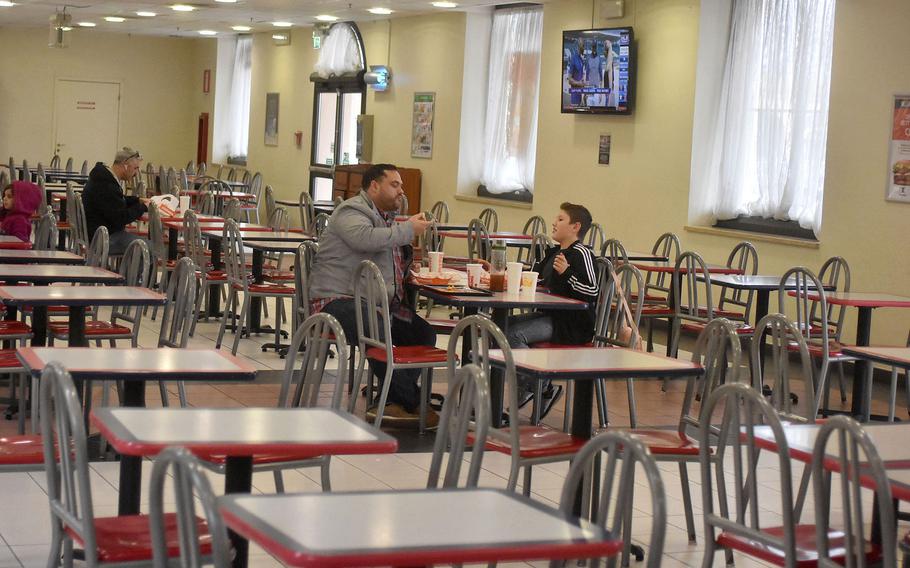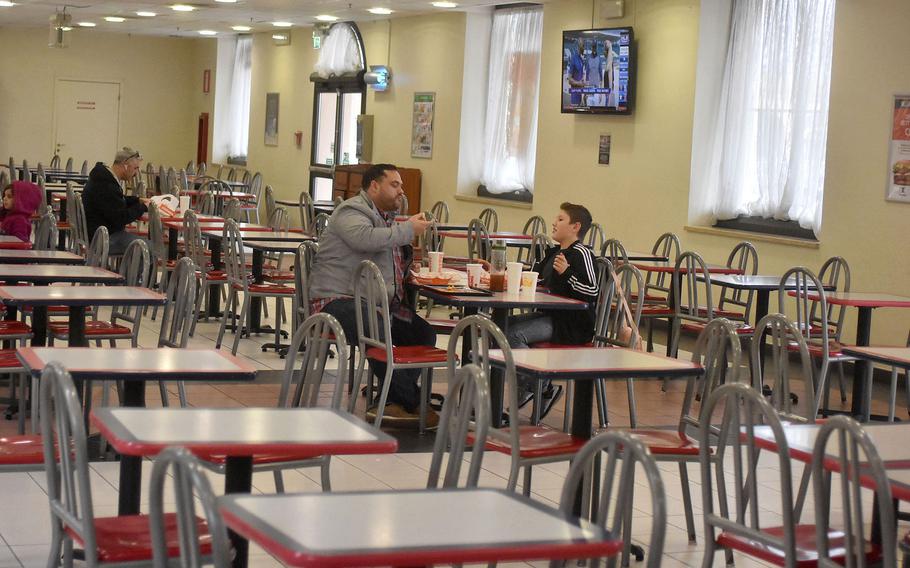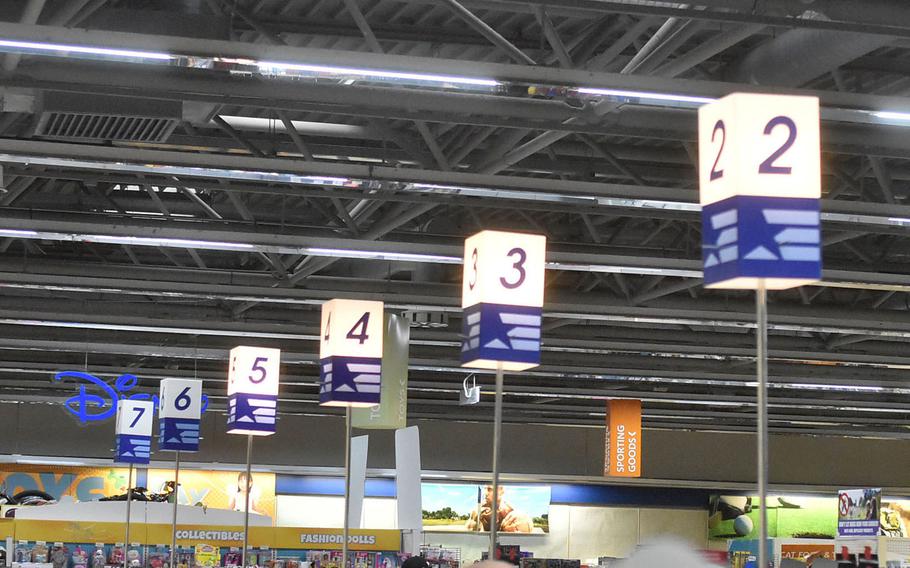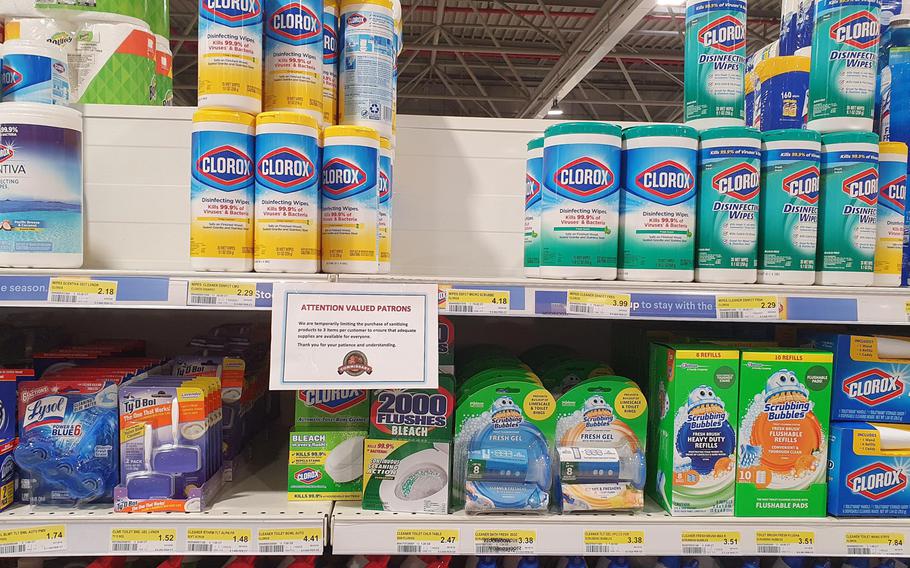 • Stars and Stripes is making this story and other coverage of the coronavirus pandemic available free of charge. See other stories here, and sign up for our daily coronavirus newsletter here.
AVIANO AIR BASE, Italy — The 31st Fighter Wing has 134 people in isolation or self-quarantine and has instructed everyone to keep their distance from others in public amid coronavirus concerns, officials said during a virtual town hall meeting.
Medical workers have screened many people and told them to remain in their homes or barracks as a precaution, officials said Thursday during the meeting, streamed on Facebook Live.
There are no confirmed cases of the new coronavirus among the base population. However, it wasn't clear whether any personnel have been tested, and base officials did not immediately respond to a request for comment Friday.
The latest measures were announced as Italian authorities reported a dramatic rise in deaths from the virus. On Friday the Italian Civil Protection Agency said the death toll from the virus in the country had risen from 49 to 197 — more than any other country in the world. The total number of cases in Italy reached 4,636 compared with 3,858 on Thursday, Italian authorities said.
The Aviano base does not have the ability to test for the virus but could have personnel tested at the Italian hospital in Udine or Landstuhl Regional Medical Center in Germany, said Lt. Col. Mark Dudley, commander of the 31st Aerospace Medical Squadron.
There are no confirmed cases of the new coronavirus among the base population. However, it wasn't clear whether any personnel have been tested, and base officials did not immediately respond to a request for comment Friday.
The people in self-quarantine more than likely have the flu, "however, we cannot disassociate or tell the difference" because of the lack of coronavirus testing at Aviano, Dudley said.
Officials also directed everyone to maintain at least 1 meter of distance from each other, on or off base. That directive, which follows the lead of Italy's guidance, will last until at least April 3, said Lt. Col. Matthew Lund, the wing's staff judge advocate.
No one in Pordenone, the province where Aviano is located, has tested positive for the virus, The Associated Press reported Friday.
The government of the greater Friuli Venezia Giulia region in northeast Italy, which includes Aviano, reported Thursday that 22 people had tested positive for the virus. All the cases were in the cities of Udine, Trieste or Gorizia.
Italy called for all of its public schools in the country to close through March 15, and both Aviano and U.S. Army Garrison Italy are doing the same. In the south, schools on Navy bases in Naples and Sigonella remained open as of Thursday.
Students are continuing their studies via online learning, school officials at Aviano said. Most of the courses have been reviews of already acquired learning but new subject matter will be introduced if schools remain shuttered, Aviano Middle/High School Principal Ken Harvey said.
Brig. Gen. Daniel T. Lasica, the wing commander, said he knows that many are concerned about the virus and some are struggling to take care of children on their own, or pay for child care. He urged airmen to talk to their leaders if they needed help.
"We need to have those conversations," Lasica said.
There are currently no restrictions on moves to or from new duty stations, Aviano officials said. However, Army officials at Vicenza, about 90 minutes southwest of Aviano, said Wednesday they've received reports of some troops being quarantined upon arrival in the United States.
The Army is developing a policy to deal with the "literally tens of thousands" of soldiers and civilians who travel to bases worldwide, Maj. Gen. Roger Cloutier said Friday at a virtual town hall in Vicenza.
"This is a big Army problem," he said. "The policy is going to apply Armywide and affect a huge number of families."
Quarantines would not count against annual or sick leave, and those placed in quarantine would be housed at no expense to themselves, said Cloutier, commander of U.S. Army Africa.
Aviano officials said personnel are expected to follow State Department and Italian travel restrictions unless they have official approval, which effectively cuts off Friuli Venezia Giulia from the rest of Italy.
Meanwhile, the exchange is rationing a few products, including hand sanitizers, and has rearranged the food court and checkout counters to meet the 1-meter guidelines. But new shipments continue to come in as scheduled.
Also, the base theater will be closed through April 3 as part of guidance to avoid large crowds, officials said. Some classes offered through the community center will continue.
Stars and Stripes reporter Nancy Montgomery contributed to this report.
---
---
---
---