Oregon National Guardsman dies in noncombat-related incident in Kosovo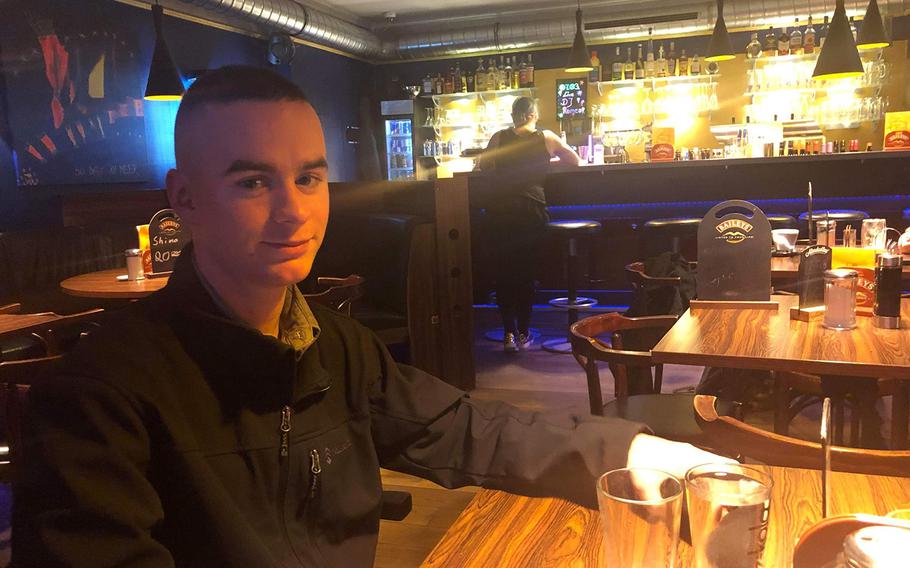 A 20-year-old Oregon National Guard soldier died over the weekend while serving with the Operation Joint Guardian peacekeeping mission in Kosovo, the Pentagon said Monday evening.
Pfc. Alexander Blake Klass, of Willamina, Ore., died Saturday "as the result of a noncombat related incident" at Camp Novo Selo in the country's north, a statement said. The incident is under investigation.
"This is a tragic situation and our primary focus is supporting the family during this difficult time," said Brig. Gen. William J. Prendergast IV, Land Component Command Commander of the Oregon Army National Guard, in a separate statement.
Klass was assigned to 2nd Battalion, 162nd Infantry Regiment, 41st Infantry Brigade Combat Team out of Springfield, Ore., the statement said.
After training in Texas and Germany earlier this year, the battalion deployed with its headquarters to the Balkans as part of Operation Joint Guardian, where about 650 Americans make up the largest part of the Kosovo Force, or KFOR, the NATO-led international peacekeeping mission that began in 1999 after NATO's 78-day air campaign to push Yugoslav forces from Kosovo. KFOR now consists of some 3,500 troops from 27 countries, NATO said in a June fact sheet.
Klass joined the Guard in January 2019 as an infantryman, Maj. Stephen Bomar, a spokesman for Oregon's military department, said in an emailed statement. He mobilized for the Kosovo deployment this January and was scheduled to return home in November, Bomar said.
No other information was provided, such as the circumstances surrounding the death.
"The family has requested a period of privacy for healing and reflection," the statement said. "We ask that the community respects the family's wishes at this time."
The soldier's high school track team updated its profile photo on social media to one of Klass running at a 2018 meet in Dayton, Ore.
"This young man was kind, tough and friendly to everyone," said an accompanying post on the Willamina High School track Facebook page. "WHS Track Family cannot even fathom this loss."