Officials set 2015 as target date for closing Menwith Hill school
---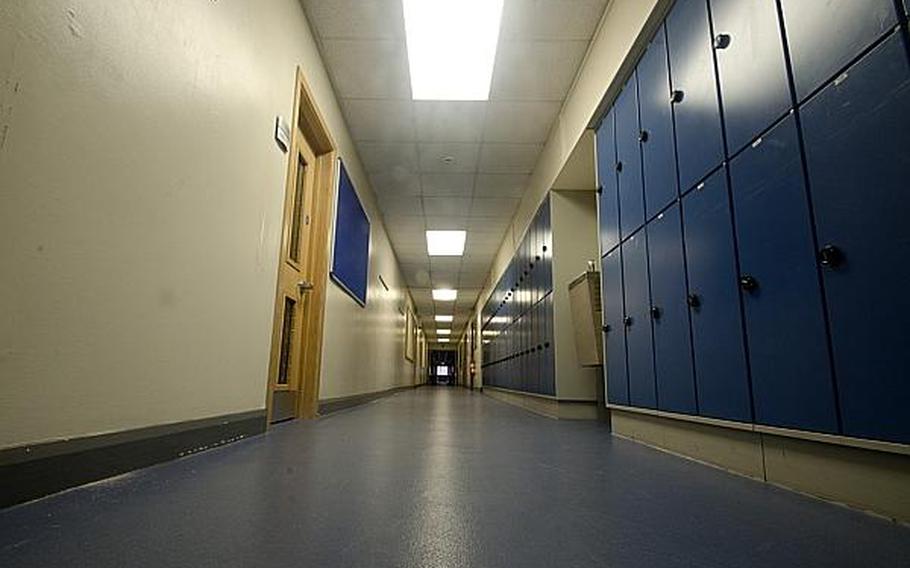 RAF MILDENHALL, England — Officials plan to close Menwith Hill Elementary High School in spring 2015, pending approval from the organizations that run the base where the school is located.
U.S. Air Forces in Europe and the National Security Agency, which operate at RAF Menwith Hill, are expected to approve the plan, said Harvey Gerry, chief of staff for the Department of Defense Dependents Schools Europe.
Gerry said an analysis group, comprised of educators and other officials, recommended that the school close a year earlier, at the end of the school year that just started.
"Because this is an educational question, the primary focus of that analysis was on what we consider to be in the best interest of the students: the instructional program; the richness of the curricular offerings, particularly at the high school level; and the availability of co-curricular activities for the students," Gerry said.
Officials have estimated the school's enrollment could drop to 80 students by the end of the academic year.
"This year will be pretty stable … the staff is going to stay in place, we're not going to move anybody out, we're continuing to resource the school appropriately," Gerry said. "We'll probably see a little more of a change in school year '14-'15."
Base officials hosted three town-hall meetings on the school closing earlier this month, and Gerry said at the time that the community was "urging that the school closure be in 2015."
---
---
---
---