No firm plans for US troop pullout from Germany, NATO chief says
by
John Vandiver
June 16, 2020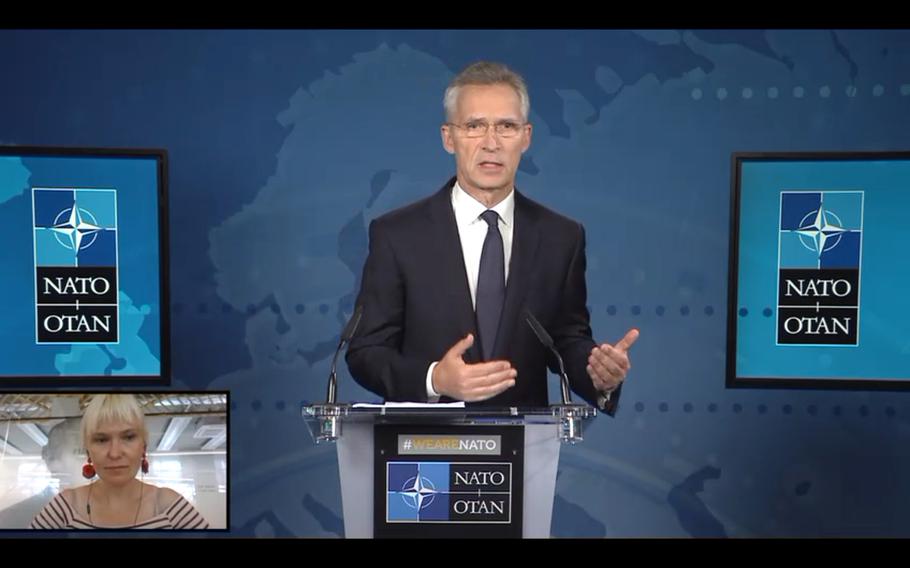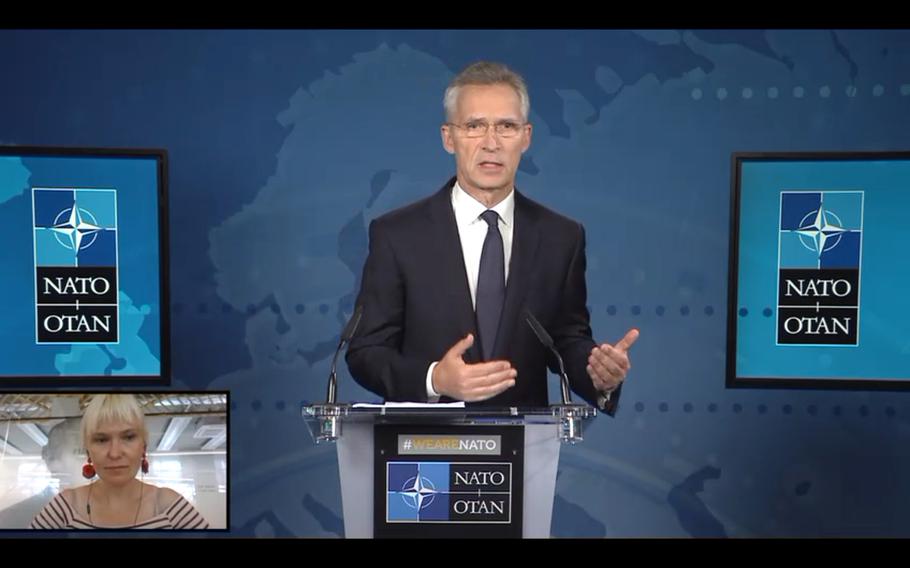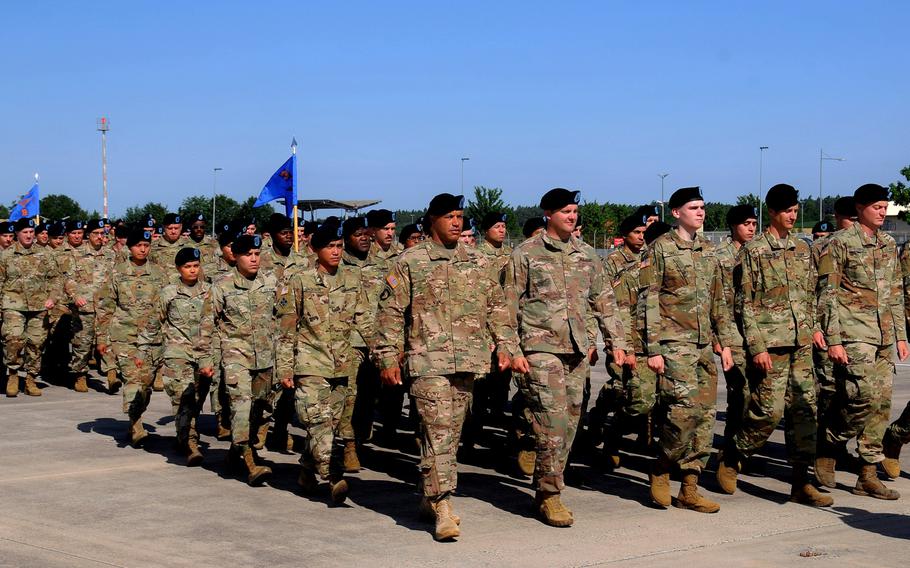 STUTTGART, Germany — U.S. plans to cut force levels in Germany haven't been finalized, NATO's top official said Tuesday ahead of high-level talks that will likely center on President Donald Trump's push for a large troop pullout.
"The U.S. has made it clear no final decision has been made on how and when," NATO Secretary-General Jens Stoltenberg said at a news conference, adding that he discussed the matter with Trump last week by phone.
The U.S. ambassador to NATO, Kay Bailey Hutchison, also told reporters Tuesday that the drawdown plan will take time to execute.
"I don't think anything has been set in concrete yet," she said.
On Monday, Trump confirmed that he intends to pull 9,500 troops from Germany, reducing American force levels in the country by nearly one-third.
The drawdown would be the largest troop reduction in Europe in nearly a decade and the first major cut since Russia's 2014 military intervention in Ukraine.
The Wall Street Journal, which first reported Trump's directive, initially said a September deadline was set for the pullout. But meeting that timeline would be a daunting task. The U.S. military would be forced to find new assignments and homes for thousands of troops and their families, even while clearing a large backlog of troops waiting to move, created by coronavirus restrictions.
Trump has characterized Germany as a security free rider being protected by American forces.
But the NATO chief said he tried to convey to Trump that the U.S. presence in Europe wasn't only about protecting Germany, but "about projecting U.S. power beyond Europe."
"My message was the U.S. presence in Europe was good for Europe, but also good for North America and the United States," Stoltenberg said.
The U.S. Air Force base in Ramstein, a large American military hospital in Landstuhl, and the headquarters of U.S. Africa and European commands in Stuttgart are just some of the sites that serve U.S. interests well beyond their locations in Germany.
Trump has repeatedly accused Germany of failing to meet its obligations to the alliance. On Monday, he said Germany was "delinquent on their payments to NATO. They owe NATO billions and they know it … Why should we be doing what we're doing if they don't pay?"
Past U.S. presidents also have complained about insufficient defense spending by many allies in Europe, but Trump has made the issue his focal point in dealing with NATO.
Although Berlin has long fallen short of an alliance benchmark that calls for allies to spend 2% of gross domestic product on their own militaries, Germany is not delinquent and owes no money to NATO.
Alliance members, including Germany, have turned a corner and invested more in their militaries in recent years, Stoltenberg said.
"My message to him (Trump) has been NATO allies are actually delivering," Stoltenberg said.
vandiver.john@stripes.com Twitter: @john_vandiver