New program places Air Force cadets in German homes
by
Jennifer H. Svan
June 23, 2013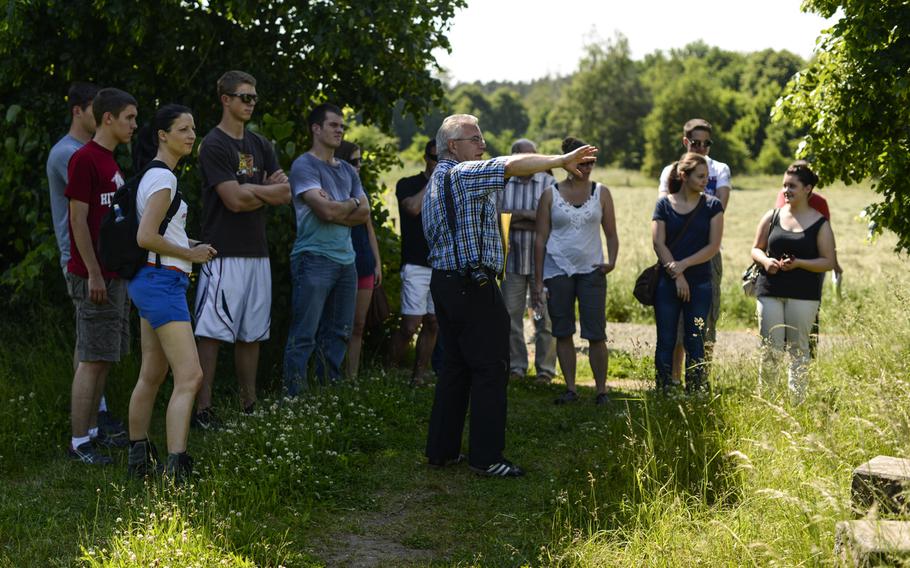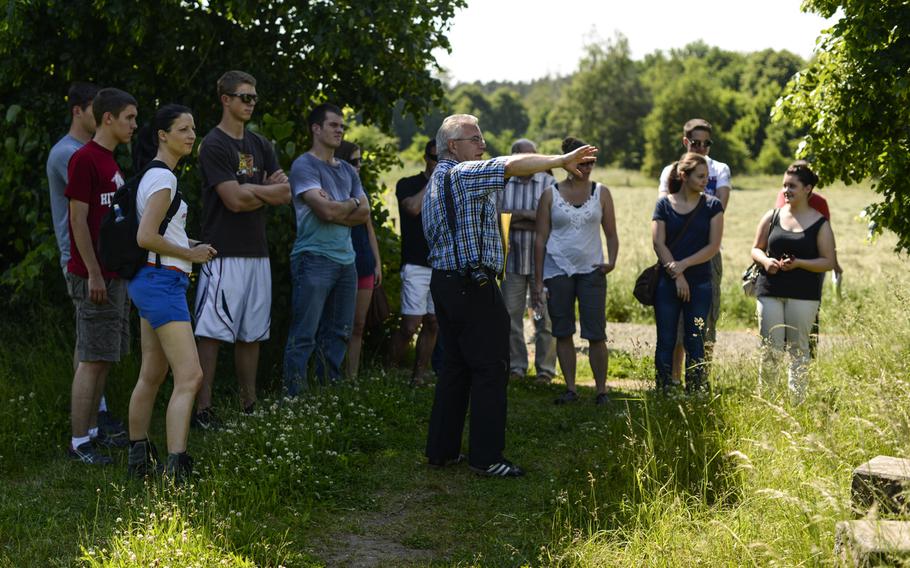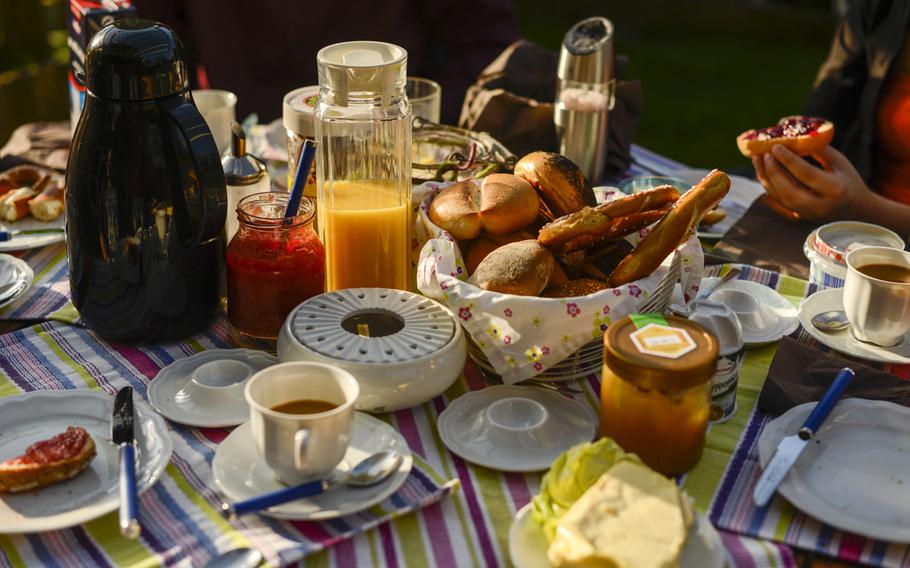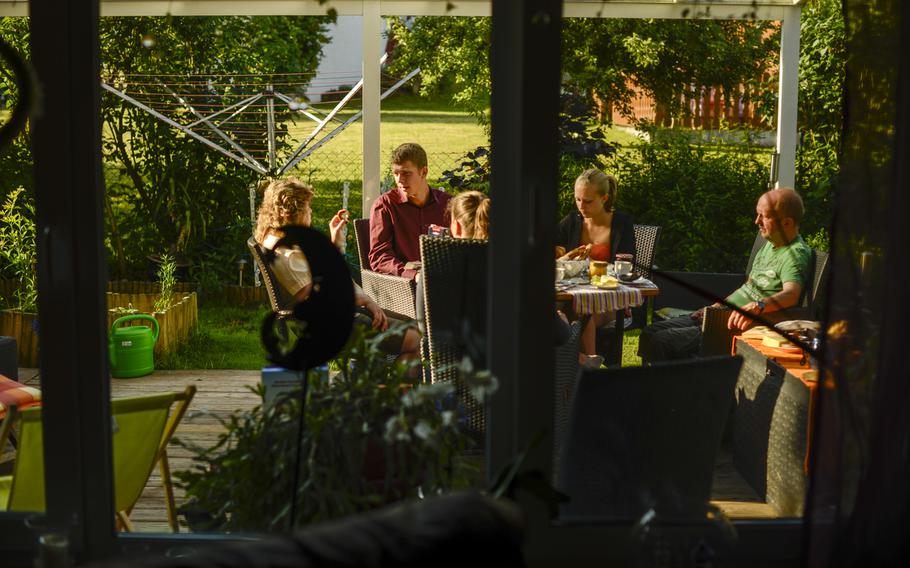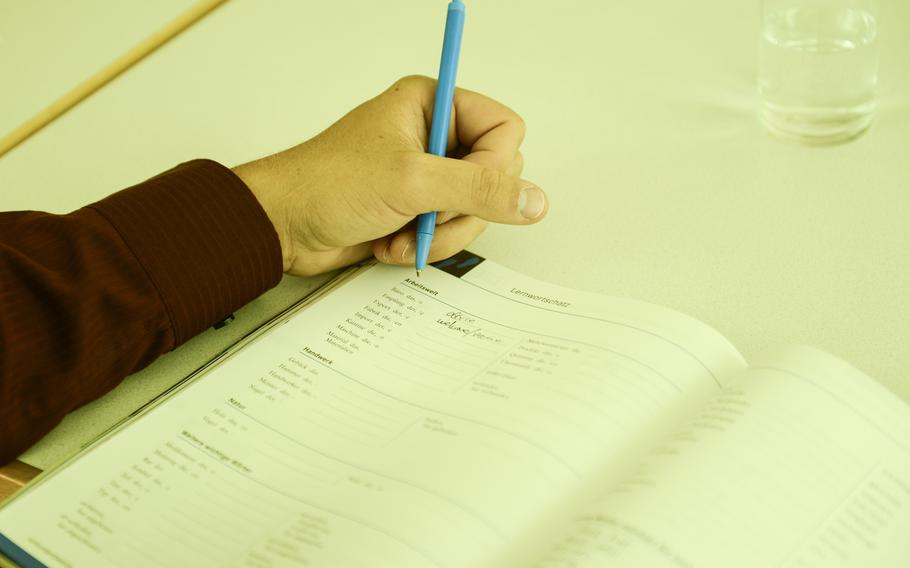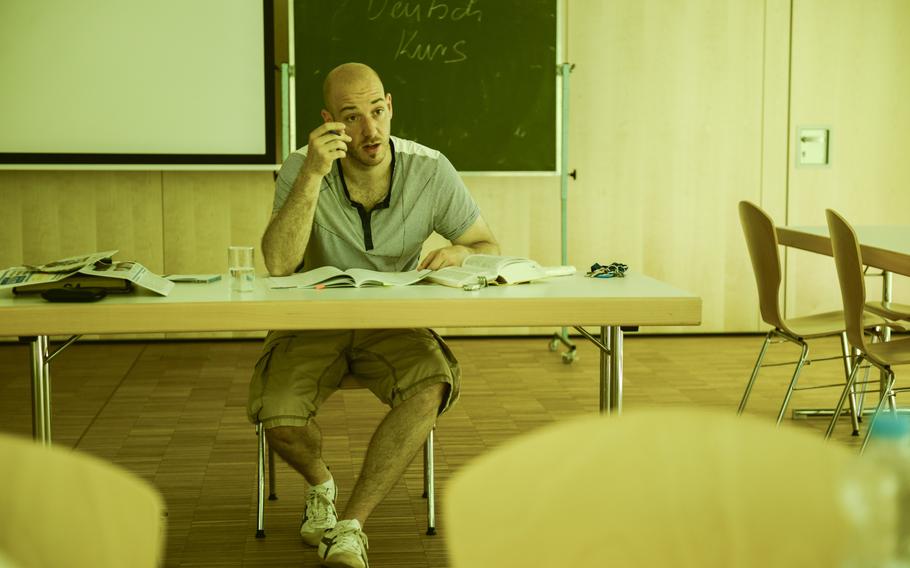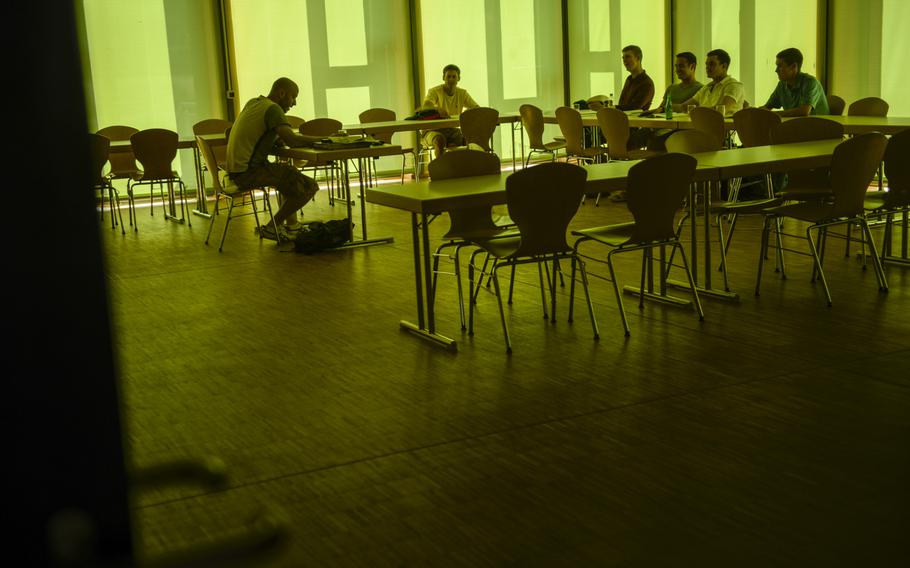 BRUCHMUEHLBACH-MISEAU, Germany — A confused Laura Höschele-Fattler stared at her American houseguest.
"Ich rasierte mein geschichte," Dillon Freeman said.
Unaware of the mistake, the soft-spoken U.S. Air Force Academy cadet from Arizona told Laura that he wanted to shave his "history," thinking that he had used the German word for "face," or "gesicht."
The humorous mix-up was cleared up when the two quickly spoke in English.
"I had no idea what he was talking about," Laura recalled, smiling.
For three weeks in June, Freeman and four of his fellow cadets stretched their nascent German language chops as part of a first-ever exchange program between the U.S. Air Force Academy and a handful of local municipalities in the vicinity of Kaiserslautern, home to the largest U.S. military community overseas.
The cadets came to Germany at the invitation of Weilerbach, Ramstein-Miesenbach, Landstuhl, Schoenenberg-Kuebelberg, Bruchmuehlbach-Miesau and the county of Kaiserslautern, said Werner Holz, the mayor of Bruchmuehlbach-Miesau, a small community near Ramstein Air Base, and one of the lead organizers of the program.
The communities provided volunteer host families, paid the fees for a German language instructor, organized and led numerous cultural and sightseeing tours, and feted the cadets at dinners at local restaurants, among other things.
About two years ago, Holz was on a civic leader tour in the states that included a stop at the academy in Colorado Springs. With Holz's group was Lt. Gen. Stephen Mueller , the former vice commander of U.S. Air Forces in Europe. On the return trip, Holz and Miller started brainstorming. "We have so many young officers stationed" at Ramstein, Holz said. "We talked about how to develop a special relationship between the academy, USAFE and the communities around the air base.
"We know that these cadets … will be the future generals," he said. "Naturally, that's kind of an advantage on our side. [We want that] they have deep, deep in their minds that Germany is a good place to stay."
The academy participates in other language immersion and exchange programs in Germany, but they're typically in larger cities such as Munich and often affiliated with universities, where cadets study the language for a summer or a semester, said Maj. Robin Cadow, a flight and German language instructor at the academy who accompanied the cadets on the program.
"This is new in terms [of] it's sponsored by the local government here," she said. "We've never gone to a small village in Germany where we actually get integrated into the culture and daily living and they set up parts of our itinerary for us."
Mornings are spent at a local German school, where cadets study German and then eat lunch. Afternoon excursions have included a visit to Heidelberg and the castle, the ropes park in Homburg and an "e-bike" (bicycles with an electric motor) tour through some local villages led by one of the mayors.
"We've really been able to experience the country and the language from so many different facets," said Cadow, who grew up in a small village near Mainz with a German mother and a father who retired from the U.S. Army.
"It's awesome," cadet Erik Schweiss said of the experience last week, a few days before the students were to fly back to the states. "It's the best opportunity you can have to be immersed in a new culture.
A senior with aspirations of becoming an Air Force cyber officer, Schweiss stayed with an art gallery and gift shop owner in Kindsbach. It was a stone's throw from where Schweiss was born in Landstuhl, when his parents, both former Air Force officers, were stationed at Ramstein.
Schweiss said he doesn't remember that time, having returned to the United States as a toddler and remaining there since. He had to get a new passport for this trip.
"I wish I did [remember it] because it would make it a whole lot easier to learn German now," he said.
The biggest language challenge is using the local Pfaelzisch dialect, since the cadets learn Hochdeutsch, or High German, at the academy, the cadets said. Subtle but confusing differences include jo for "yes" instead of ja, or nett for "not" instead of nicht, said Forrest Lowery, a junior who wants to be an A-10 pilot.
The learning has also gone both ways.
In the morning, when cadet Taylor Klinkmann wanted "to eat cereals, I told him to make the milk hot for the cereals," said Regine Scheer-Geyer, of a host family from Ramstein-Miesenbach.
"He said, 'Why hot milk? You don't know Americans eat only cold milk?' " she said. "That was surprising for me."
---
---
---
---