New Landstuhl commander takes helm in time of great change
By
montgomeryn@estripes.osd.mil Nancy Montgomery
May 31, 2012
---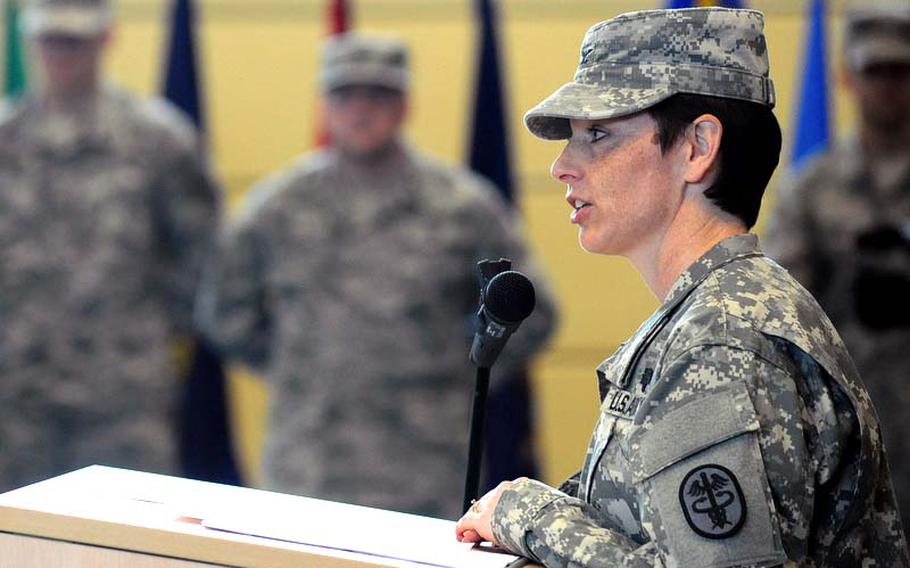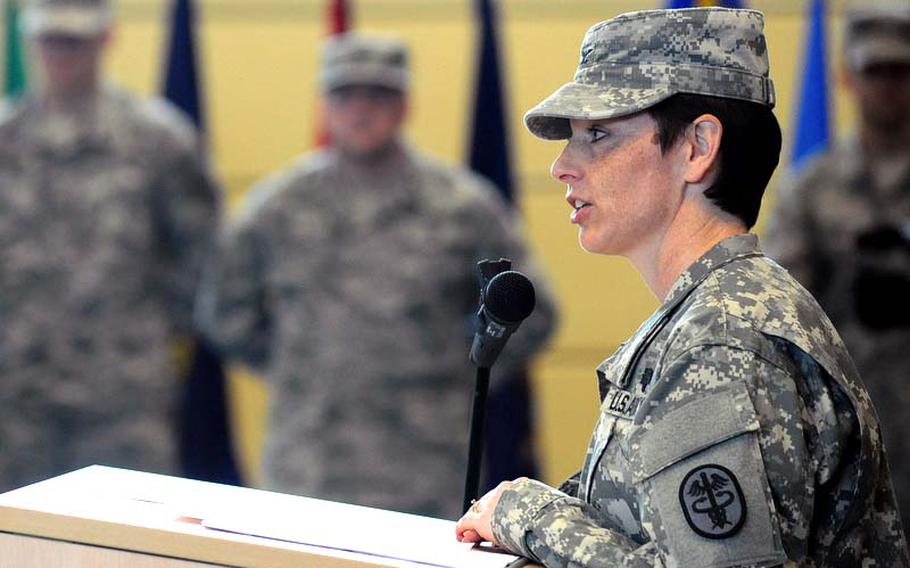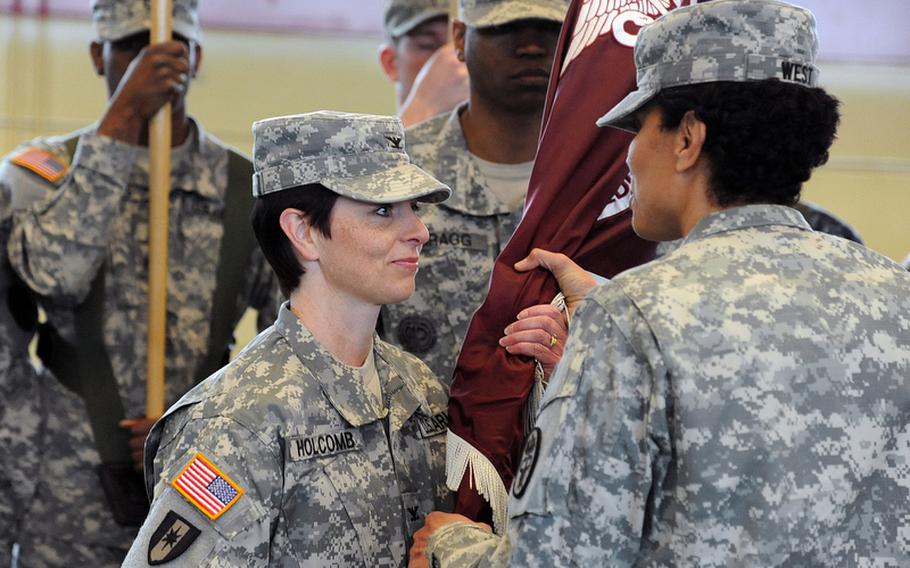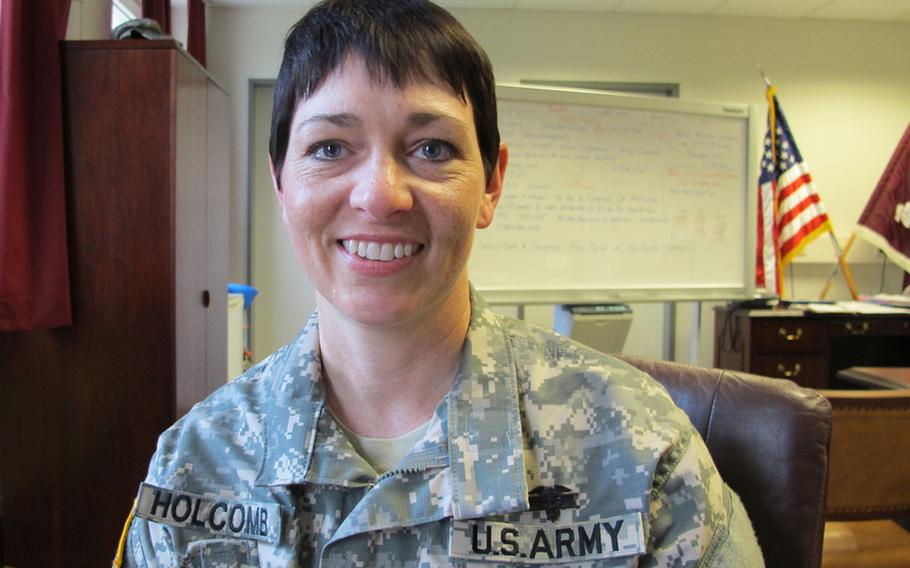 HEIDELBERG, Germany — It's been 20 years since Col. Barbara Holcomb was a nurse on the wards, seeing patients every day.
But her training will still inform her perspective, she said, as Landstuhl Regional Medical Center's new commander — its first from the Nurse Corps.
"I think having a background in nursing, having grown up in that world, you understand from the ground up what a patient goes through. You understand the day-to-day life on the ward," Holcomb said in an interview Wednesday.
"It's easy to say, 'Let's do this.' But if you don't understand the impact of that, you'll have difficulty."
Holcomb's tenure at the hospital is expected to be one of imminent change, as the troops in Afghanistan begin to return home and a decadelong focus on combat injuries transitions to a peacetime mission of primary care for troops and families assigned to Europe. That might mean expanded services for retirees, family members and others who've had to seek medical care from local national providers.
"And there are no guarantees. We have to remain ready," she said, pointing out that Landstuhl supports Africa Command, Central Command and Special Operations Command.
At the same time, resources are tightening, and Holcomb said it's not clear what impact that may have on the medical facility.
"We know that, so we have to be able to manage that," Holcomb said. "I think we can do things to mitigate … in a way [that] it doesn't significantly hurt people."
Holcomb officially took command of the hospital on May 3. Since opening its doors in 1953, it had been commanded either by doctors, or, less often, administrators. All but one previous commander, Dr. Rhonda Cornum, were men.
Holcomb said she has not experienced any resistance to a nurse or a woman being in command, including when she became one of the first nurses to command a combat support hospital.
"To me, command is about leadership, it's about your ability to build relationships and develop teams to accomplish the mission," she said. "I've never experienced any challenges. You're senior to them, and they respect that."
In fact, commanding the 21st Combat Support Hospital out of Fort Hood, Texas, for a yearlong 2010 deployment to northern Iraq turned out to be "a dream job," Holcomb said.
"It was humbling and rewarding," she said. "To take a group of soldiers, some of them very young and inexperienced, along with the doctors and nurses — to make them into a team, to watch those soldiers grow from an unsure novice to a competent, confident soldier, that was rewarding."
Commanding the highly regarded Landstuhl is considered a plum. More than 62,000 troops wounded in Iraq or Afghanistan have been treated at Landstuhl over the past 11 years. More than 99 percent have survived.
The hospital, which also does clinical research and delivers an average of about three babies a day, has received numerous awards, certifications and verifications, not only for its unparalleled trauma care. Landstuhl was also named best hospital in overall care throughout the military and veterans' hospital system by a military surgeons association.
All of its commanders in the past decade have gone on to become general officers.
Holcomb smiled at the mention of that, but said she is focused on her next two years.
"My focus is on doing the best job I can when I'm here in command. You always want to leave a place better than when you found it, and that's going to be hard here because it's a great place," she said.
"Everybody here has a sense of purpose," she said. "The troops we receive every day from downrange are a constant reminder of why we're here."
---
---
---
---