New Kaiserslautern school opening delayed indefinitely over US fire code compliance
by
Jennifer H. Svan
February 21, 2020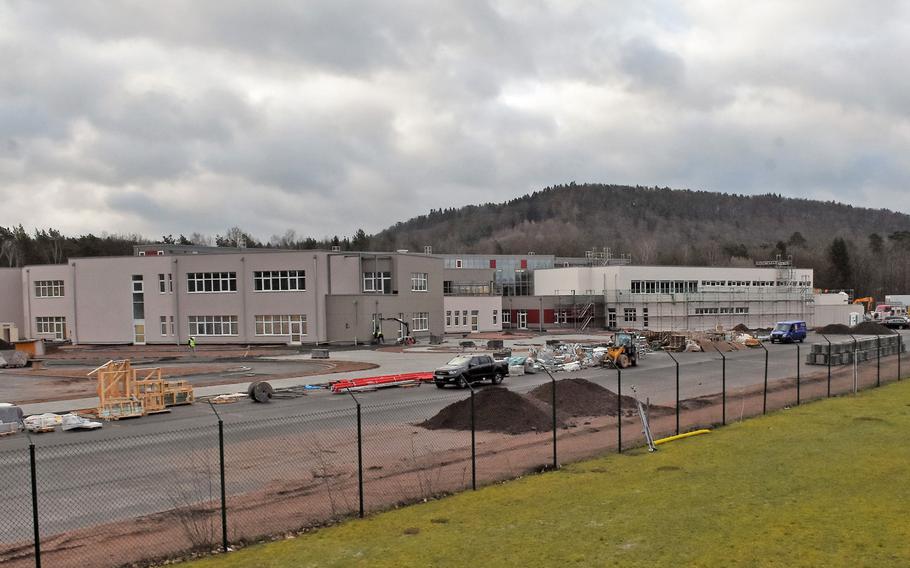 KAISERSLAUTERN, Germany — The new Kaiserslautern Elementary School will not open as scheduled at the start of the next school year due to a construction delay, school officials said.
Getting the building's kitchen ventilation system to comply with U.S. fire code will push back the opening of the school indefinitely, officials said Thursday.
The school was designed to German fire code requirements and not to more stringent U.S. rules, said John Rovero, chief of facilities for Department of Defense Education Activity-Europe.
The base fire department "is requiring us to meet the U.S. code," Rovero said, "so the system must be modified."
That process involves undoing some previously completed work and waiting for the German building authority to provide a design change to the contractor, Rovero said.
The delay also has set back a few other steps in finishing the building's systems, he said.
The new school, located on Kapaun Air Station, is designed for 630 students and will replace the current Kaiserslautern Elementary School.
That school comprises "outdated and undersized facilities" deemed to "hamper student education, motivation and inspiration," according to a description used to secure the $50 million in military construction funds awarded for the project.
Groundbreaking for the new school was in September 2017. The plan was to have the school ready for students in late August. A new opening date has not been determined, DODEA-Europe spokesman Steve Smith said.
The new building is one of several DODEA has deemed "21st century" schools, which incorporate modern and energy-efficient design, to be built in the Kaiserslautern area.
A new elementary school opened on Vogelweh last fall and a new Kaiserslautern high school opened in fall 2018.
Both facilities have had growing pains. Black mold was discovered in one of the walls at the new high school and a water leak shut a first-grade cluster of classrooms at Vogelweh, shortly after the school opened.
School officials said at the time that the issues at both schools did not affect instruction.
svan.jennifer@stripes.com Twitter: @stripesktown