New Italian law mandating child seat alarms exempts most US troops but applies to others on bases
by
Norman Llamas
November 14, 2019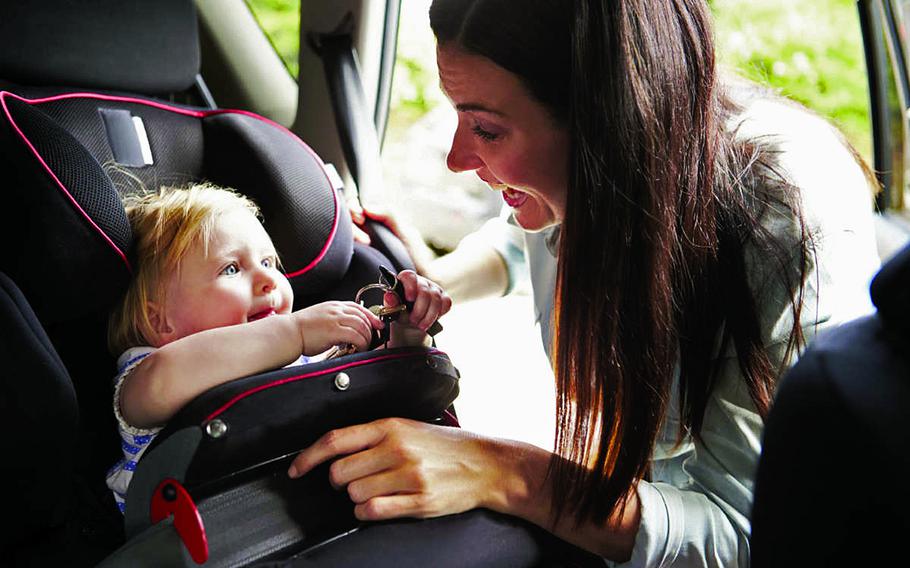 A new law in Italy that requires car seats to be fitted with an alarm that sounds when a child is left alone in a vehicle doesn't apply to most U.S. service members but could affect others at bases in Italy.
Service members, family members and civilians who work for the U.S. military whose vehicles are registered "through their installation with Armed Forces in Italy plates" are exempt from the law, which came into force last week, Maj. Sarah Babcock, spokeswoman for the 31st Fighter Wing at Aviano Air Base, said in a statement.
But dependents with Italian residency, U.S. military retirees and others who have a car registered through the Italian system would be required to use seats with alarms while transporting children until they reach 4 years old.
The law applies to "vehicles registered in Italy or to vehicles registered abroad but driven by a resident of Italy," Babcock said.
Failure to abide by the new law and install one of the alarms — estimated to cost between 50 and 100 euros — could result in the driver being fined up to 326 euros and having penalty points added to their license. A second offense within two years could result in a suspended license.
Car seats with integrated motion sensors that set off alarms and flashing lights if a child is left in a car are also available. The alarms can be linked to a mobile phone.
The new law was enacted in response to a spate of deaths of infants and toddlers whose parents forgot them in hot cars.
Nearly 1,000 young children in the U.S. have died after being left alone in cars since 1990, advocacy group Kids and Cars says on its website. Last year, 52 children died in hot cars in the U.S., most of them during the summer months.
llamas.norman@stripes.com Twitter: @normanllamas