New Air Force secretary touts Space Force on first official trip overseas
by
Jennifer H. Svan
November 22, 2019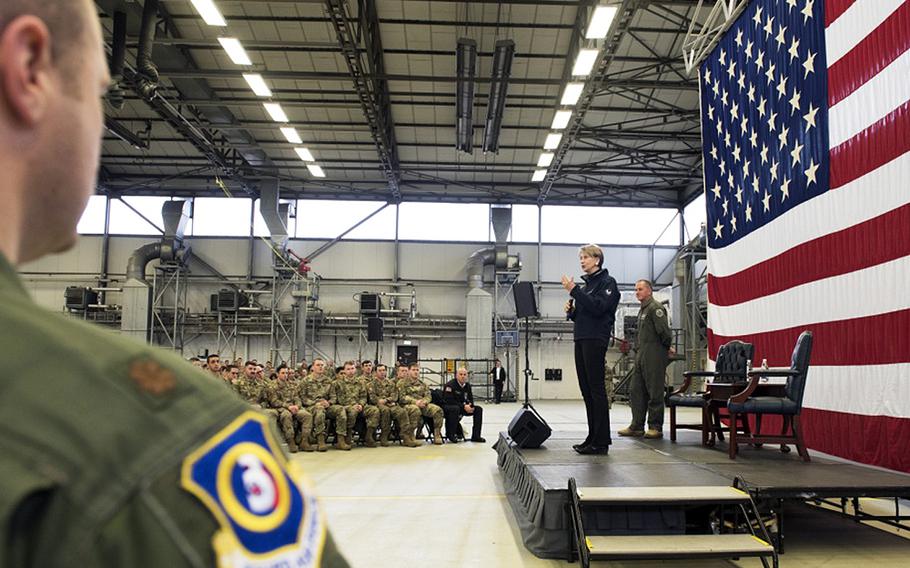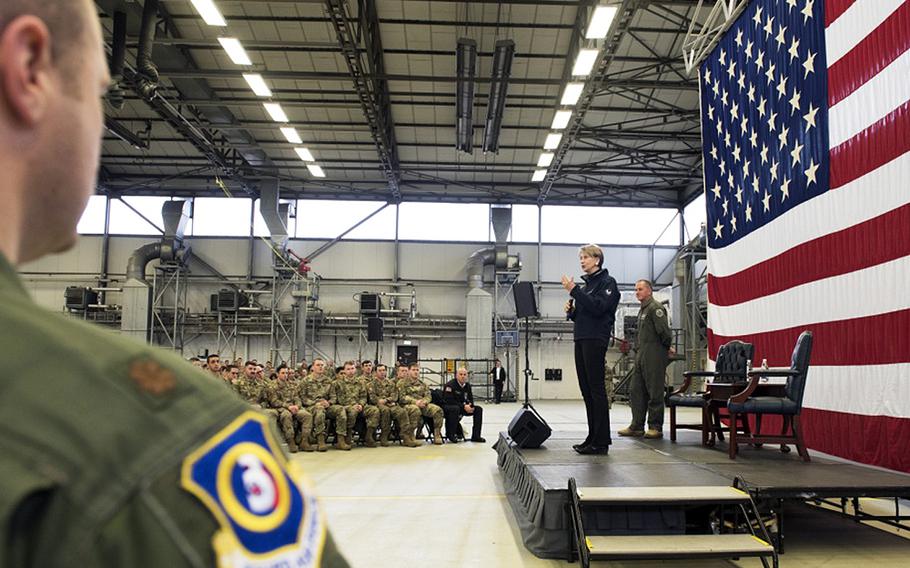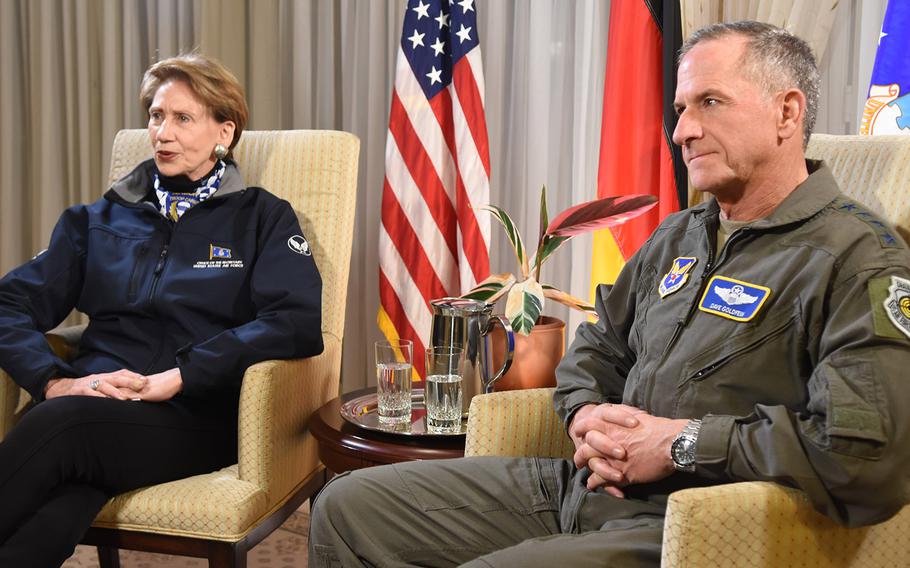 RAMSTEIN AIR BASE, Germany – In her first trip overseas as the new Air Force secretary, Barbara Barrett said establishing a Space Force will be a major priority.
Barrett, who was sworn in last month as the fourth woman to serve as the Air Force's top civilian boss, has the credentials and conviction to push lawmakers to approve a sixth branch of the military, one that would fall under the Air Force.
"Establishing a Space Force is going to be one of the most important things that happen in the next year and it is vitally important for America's defense and America's way of life," Barrett said.
Barrett is an instrument-rated pilot who in 2009 trained in Russia to go into space. She's had a long career in the aerospace industry and foreign relations, including an appointment as U.S. ambassador to Finland under former President George W. Bush.
Barrett was at Ramstein Air Base on Friday with Air Force Chief of Staff Gen. David L. Goldfein to visit with airmen and learn about their missions. The Ramstein stop came at the end of Barrett's and Goldfein's first joint trip to Afghanistan and other countries in the Middle East, including Iraq, Jordan and Qatar.
"This has been one of the most exciting and revealing weeks ever for me," Barrett said in an interview alongside Goldfein. "The greatest takeaway I have is the appreciation the world owes to these spirited, dedicated airmen."
It's important "for airmen to get to see and meet our new secretary and also to see us together as an executive team," Goldfein said. "Just here before the holiday, what we really want to do is just get out … and say thanks to them, thanks to their families."
President Donald Trump chose Barrett, 68, to be the 25th Air Force Secretary, leading a department of more than 650,000 airmen, civilians and family members, with a budget topping $200 billion.
Trump has supported creating a Space Force since he took office, an idea that was at one time opposed by Barrett's predecessor, Heather Wilson, because of the added cost and bureaucracy.
Barrett did not say how many personnel Space Force would require or what it would cost but said it "won't be as people-driven as some of the other services. It will be technology driven." An example of that strategy is the Air Force global GPS system. "A team of 40 provides that 24-hour, 365 capability," she said.
Creating a Space Force requires Congressional approval, and Barrett remains optimistic about that. "There seems to be bipartisan support for that idea," she said.
Though the Air Force is involved in space, more focus on the mission is needed "to take space from just a service provider to a greater capabilities domain," Barrett said. "More things will be possible."
svan.jennifer@stripes.com Twitter: @stripesktown