Navy breaks ground on Poland anti-missile site
---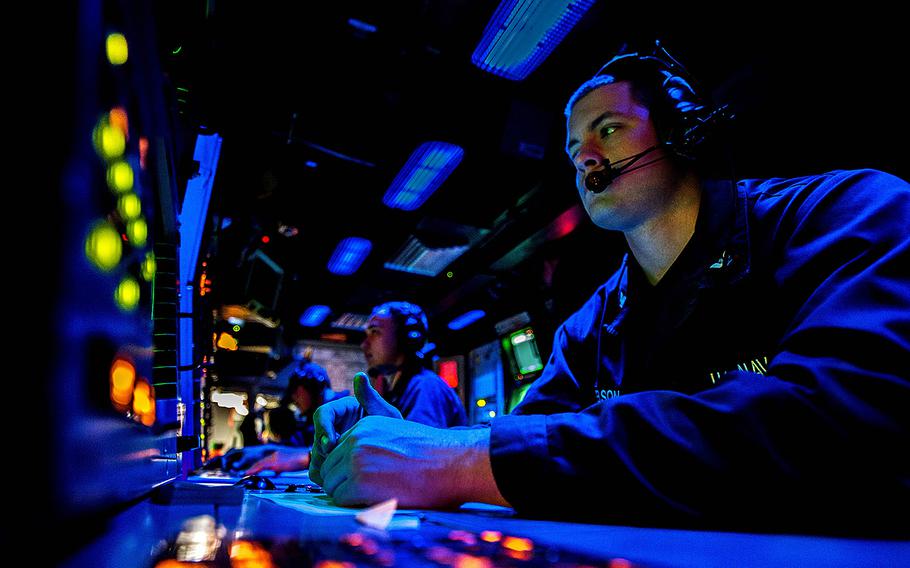 The Navy broke ground Friday on a future missile interceptor site in Poland, its second such base in Europe.
The ceremony at Redzikowo, near the Baltic coast, marks the beginning of construction on a system designed to shoot down short- to intermediate-range ballistic missiles by the end of 2018. It will join a similar system in Deveselu, Romania, as the only ground launcher sites tied into a European missile shield being built by the U.S. for NATO use.
The U.S. military formally activated the Romania site on Thursday.
The U.S. and NATO say the sites are necessary to intercept ballistic missiles launched from Iran and other unspecified countries in Asia and the Middle East. Russia has criticized the plan since its announcement by the George W. Bush administration in 2002, saying it could be used against its own strategic nuclear missiles and that it disrupts the regional strategic balance.
The U.S. and NATO say the system is not capable of stopping Russian intercontinental ballistic missiles.
Poland, which has long sought a permanent U.S. military presence in the country, has welcomed the deployment.
U.S. Deputy Secretary of Defense Bob Work attended Friday's ceremony.
"Our partnership with Poland and Romania underwrites U.S. military activities in the region and reflects our steadfast commitment to enhancing regional security," Work said during the ceremony, according to a news release.
The site is part of the European Phased Adaptive Approach, the Obama administration's plan for ballistic missile defense in Europe. Other components include an early warning radar in Turkey, four Navy guided-missile destroyers stationed in Rota, Spain, and a command center at the U.S. Air Force base in Ramstein, Germany.
Like the Deveselu site, the Redzikowo system will pair a fire-control deckhouse with several SM-3 Block IB missile launchers. After completion, the site will be upgraded to the newest model of the missile, the Block IIA, which is more capable and has a longer range.
The U.S. Army Corps of Engineers Europe District is managing the project for U.S. 6th Fleet in Naples, Italy. U.S. Navy Region Europe, Africa and Southwest Asia will be responsible for establishing and managing the new Navy base at the site, Naval Support Facility Redzikowo. The Missile Defense Agency is tasked with building the system itself.
beardsley.steven@stripes.com Twitter: @sjbeardsley
---
---
---
---