NATO combat readiness to be put to test in 2015
---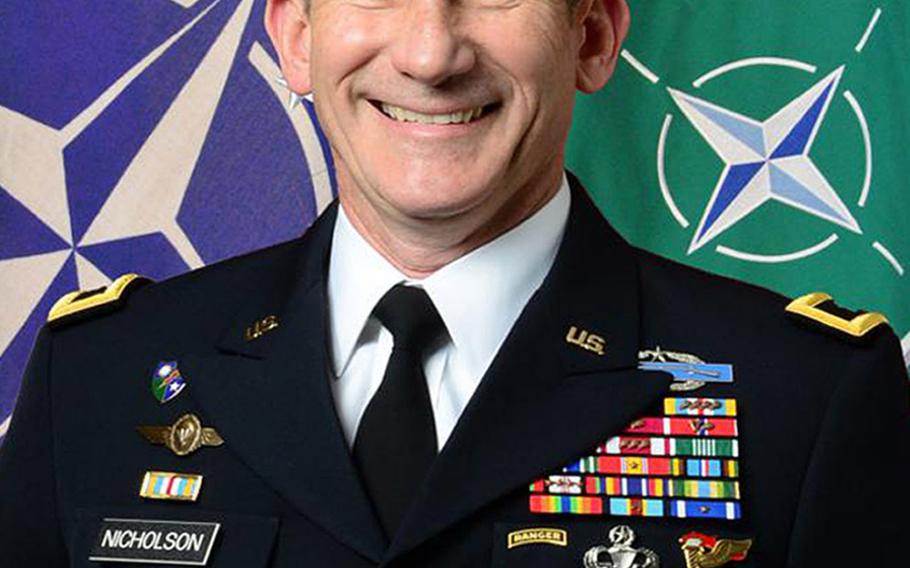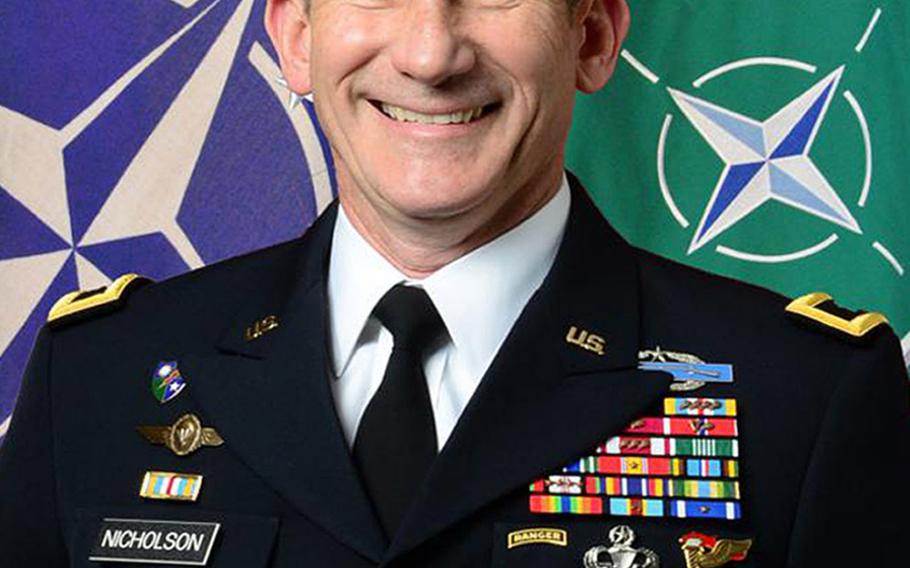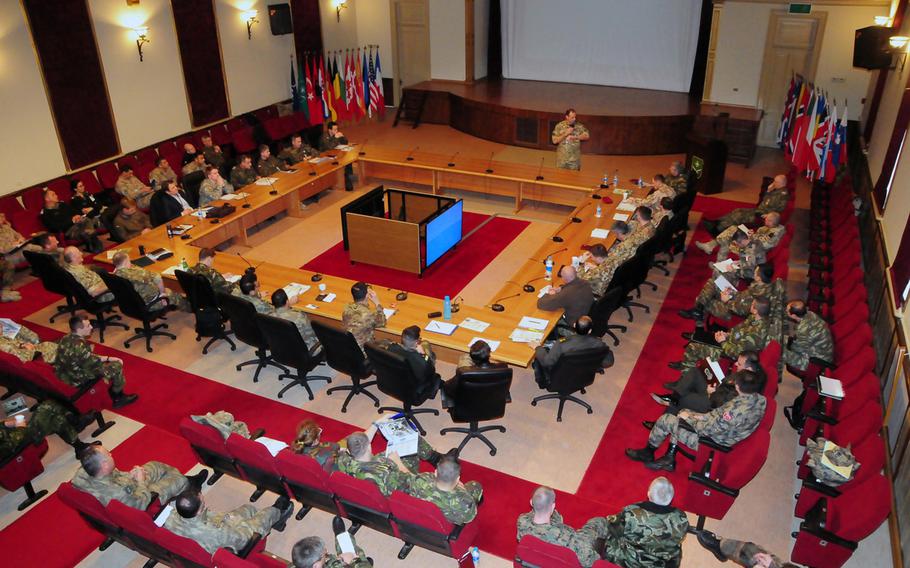 At NATO's Allied Land Command on Thursday, U.S. Army Lt. Gen. John Nicholson was overseeing what only a year ago could have been viewed as just a mundane classroom training exercise.
Nicholson and his command team in Izmir, Turkey, were busy getting a group of military members ready to head out into the field. Not to conduct war games themselves, but to observe alliance armies that were being put to the test.
"Our evaluators have to be trained, and that's what we're doing this week," Nicholson said in a telephone interview with Stars and Stripes.
But today, such training occurs as NATO is shifting from a decade fighting a counterinsurgency campaign in Afghanistan to confronting security concerns in Europe's own backyard, a notion that only a year ago might have been viewed as throwback to the Cold War.
Now, Russian aggression in Ukraine and concerns along NATO's southern flank, where the rise of the Islamic State has parts of Europe on edge, has revitalized the alliance. For NATO Land Command, that means getting the alliance's ground forces to work effectively together to respond to any threat or crisis, Nicholson said.
"The political guidance has lined up. The military structure is lined up, and the focus and energy is all lined up," Nicholson said. "These threats to the stability of the world around us, especially to the east and the south, have clearly energized the political and military leadership of the alliance to enact these improvements to readiness and responsiveness of the alliance."
From Greece and Spain to Turkey and Germany, NATO's Land Command will be spending much of the year dispatching teams of combat evaluators to test the readiness of the alliance's ground fighters.
In Izmir this week, NATO military personnel from across the 28-nation alliance have been busy learning skills needed to measure the effectiveness of alliance armies.
A key challenge for the militaries is overcoming communication barriers, Nicholson said — difficulties that are less about language and more about technology.
"One of the biggest challenge areas is our command-and-control systems and our ability to talk to one another, and this remains a challenge," he said.
For example, within NATO, allies use numerous communication and "blue force" tracking systems while conducting operations, "most of which don't talk to each other," Nicholson said.
The command is now working on ways to get around the problem, taking lessons learned from NATO's experience in Afghanistan, such as networks at the higher headquarters level to enable commands to communicate with one another.
Still, there are challenges when forces operate at the lower unit level that require special attention. For example, in Afghanistan national militaries generally occupied their own battle space and didn't have to integrate with other military communication systems. NATO needs to prepare for a future in which it can field multinational formations down at the tactical level. That means finding effective and secure ways to consistently communicate during an operation, as when calling in fire support, Nicholson said.
Those efforts are expected to help bolster NATO readiness, which alliance leaders in Brussels have singled out as NATO's prime focus coming out of Afghanistan. "It's a pretty comprehensive effort across the alliance to improve readiness," Nicholson said.
---
---
---
---