NATO chief worried about possible Russian offensive in Ukraine
---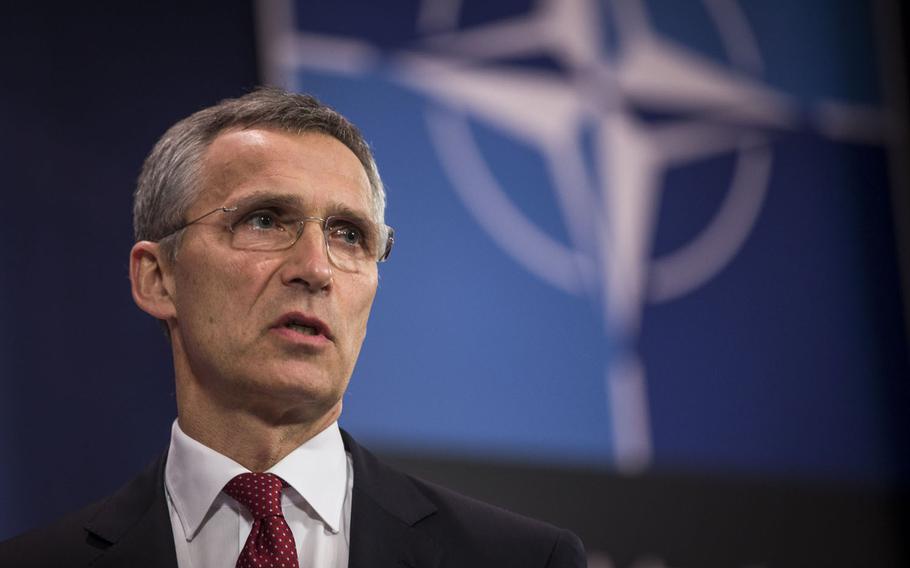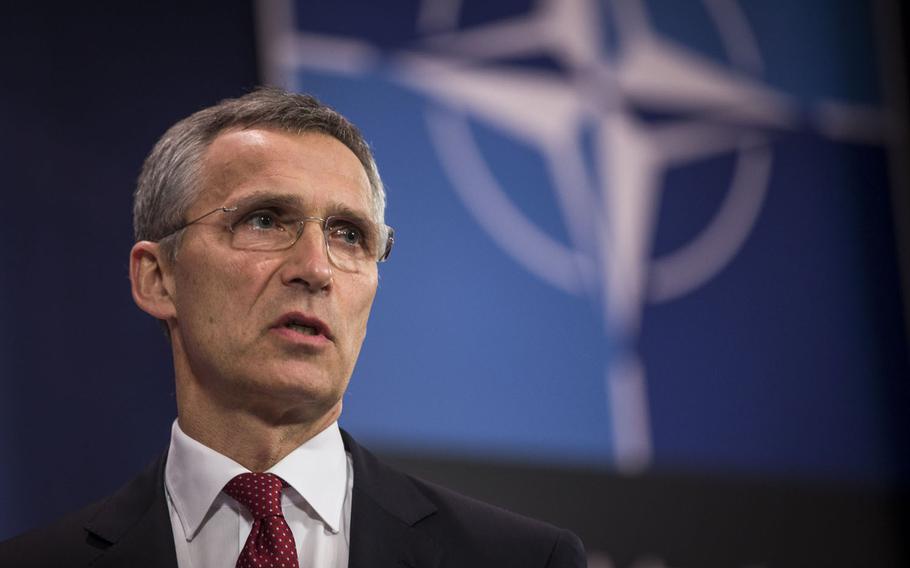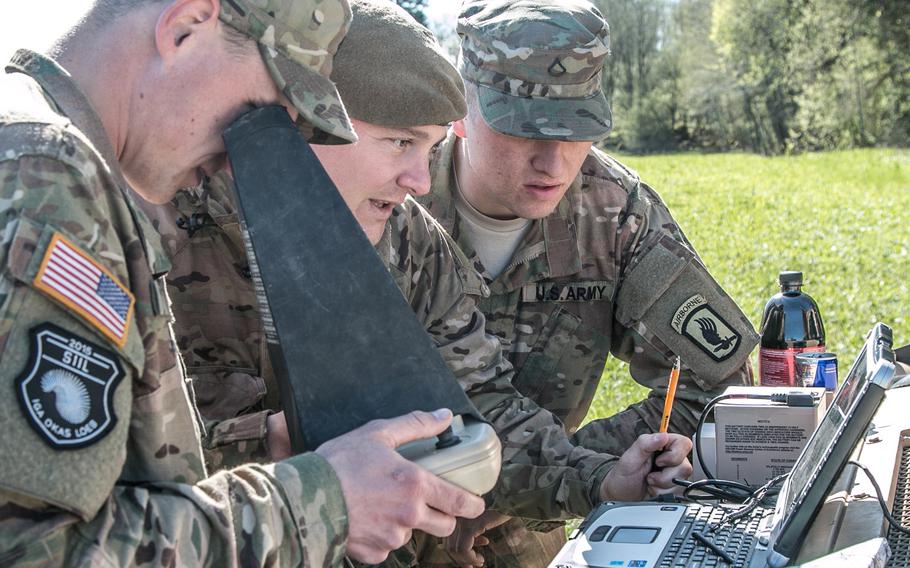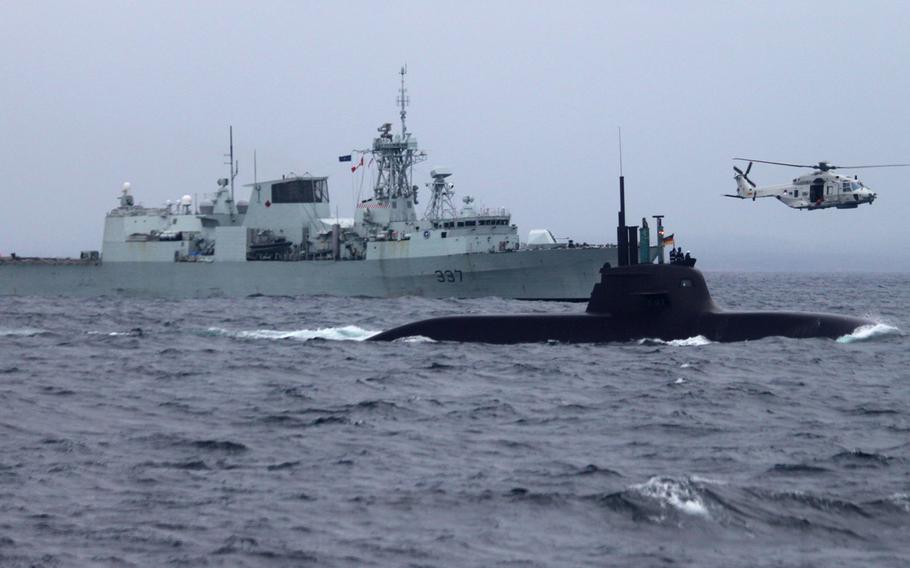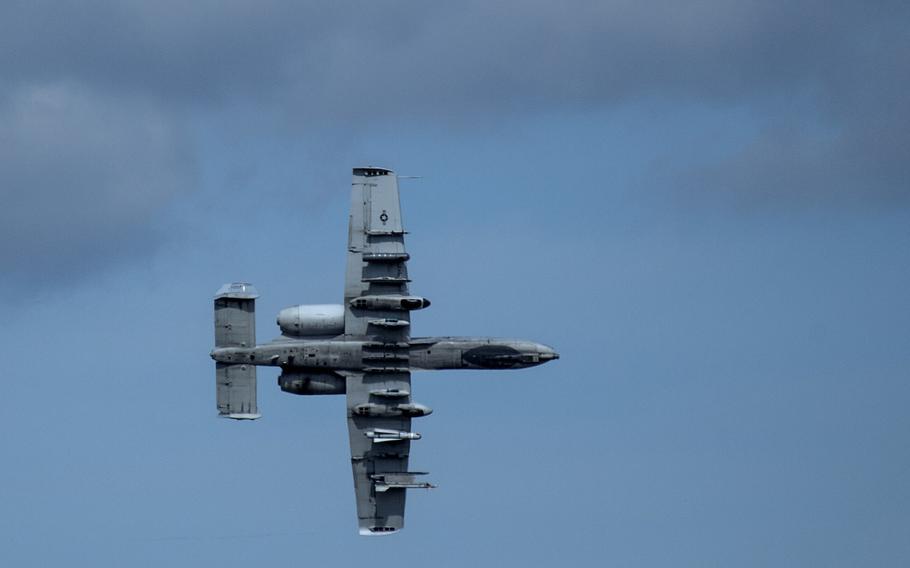 Russia continues to provide troops, training and advanced weapons systems to separatist fighters in eastern Ukraine, where concerns persist that militants could be poised for a new military offensive, NATO's top official said Monday.
"In eastern Ukraine, Russia and the separatists have capacity capabilities which enable them to launch new attacks with very little warning time," NATO Secretary-General Jens Stoltenberg said during a news conference at his Brussels headquarters. "What the intention is I will not speculate on, but of course it is of great concern we have seen the steady buildup of military presence and support for the separatists over such a long time."
NATO foreign ministers will gather on Wednesday for two days of talks in Antalya, Turkey, where they are expected to focus on the strategic implications of an overly assertive Russia; security challenges along the alliance's southern flank, where the Islamic State fighters operate; and the future of NATO's mission in Afghanistan.
U.S. Secretary of State John Kerry, who plans to attend the foreign ministers meeting, will meet in Sochi Tuesday with Russian President Vladimir Putin and Foreign Minister Sergey Lavrov. It will be Kerry's first trip to Russia in two years.
During Monday's news conference, Stoltenberg continued to raise concerns about the recent escalation of violence in eastern Ukraine, where he said a cease-fire agreement between separatists and Ukrainian forces is routinely being violated. He once again called on Russia to withdraw its support of separatist fighters, who he said rely on Moscow for heavy support in a war that has now lasted more than a year.
"We have seen over weeks and months continued support from Russia for the separatists with heavy weapons, artillery, advanced air defense systems, with training and also with forces," he said.
While honoring the cease-fire is the best hope of a negotiated peace, "in eastern Ukraine, we see more loss of life, a rise in cease-fire violations, obstruction of the monitors and continued Russian support for the separatists. This is a disturbing trend in the wrong direction," Stoltenberg said.
Moscow has repeatedly denied that it is assisting rebel fighters.
Since Russia's intervention in Ukraine and its annexation last year of the Crimea peninsula, NATO has begun its largest reinforcement since the end of the Cold War, Stoltenberg said.
Alliance fighters now patrol the skies over the Baltic states in greater numbers for an air policing mission. In addition, NATO has agreed to double the size of its quick-reaction force, which will eventually total 30,000 troops. Within NATO's response force, an advanced "spearhead unit" of 5,000 troops is expected to be able to conduct operations on 48 hours notice.
NATO also is carrying out larger and more frequent exercises across Europe with a special focus on threats from the east.
More than 13,000 alliance troops this week are in the midst of a major land exercise in Estonia, where the alliance is to test the readiness of Estonian regular and reserve forces. The exercise, the largest in the Baltic Sea region this year, brings together a range of land and airpower, including U.S. M1A2 Abrams tanks, Polish and U.K. aircraft and the American A-10 attack plane known as the Warthog.
"Our activities are defensive, they are proportionate and they are transparent," Stoltenberg said. "They are also long-term planned. But they are even more relevant in the changed security situation we face today."
Stoltenberg said it was too early to say how large of a presence NATO will maintain in Afghanistan once its current training mission — Resolute Support — concludes.
The Obama administration has stated the U.S. will conclude the training mission at the end of 2016, which NATO must take into account. However, a continued international presence in some form is expected after Resolute Support ends, Stoltenberg said.
"I expect we will decide to maintain a presence in Afghanistan even after the end of our current mission to train, advise and assist the Afghan security forces," he said. He added that it was too early to determine troop size or to say whether such an effort would be led by civilians or the military.
---
---
---
---