NATO allies, Ukraine wrap up Rapid Trident exercise testing US-backed modernization efforts
by
Martin Egnash
September 26, 2019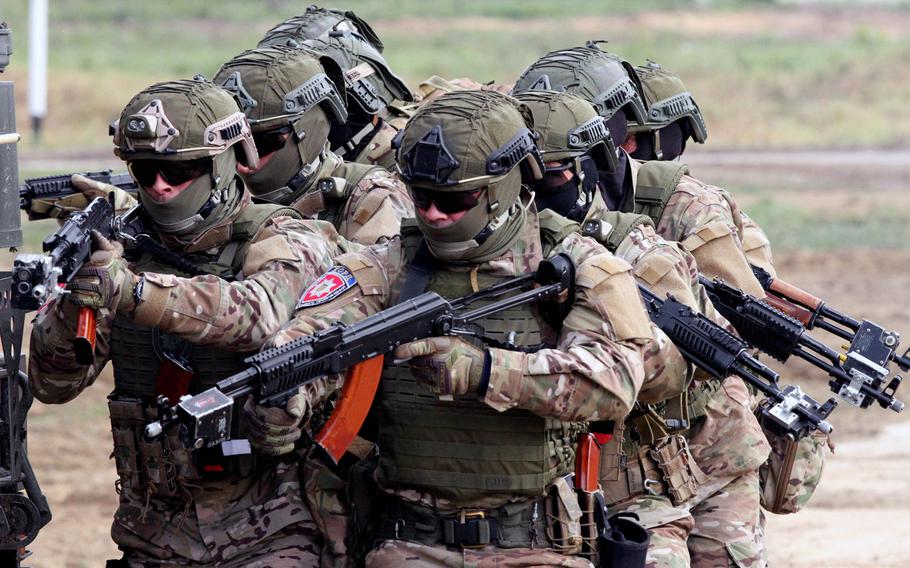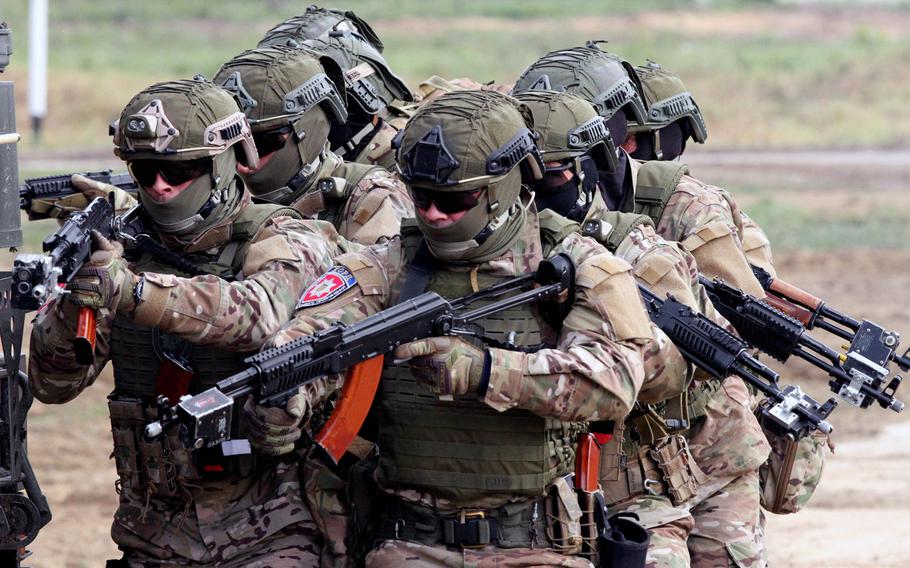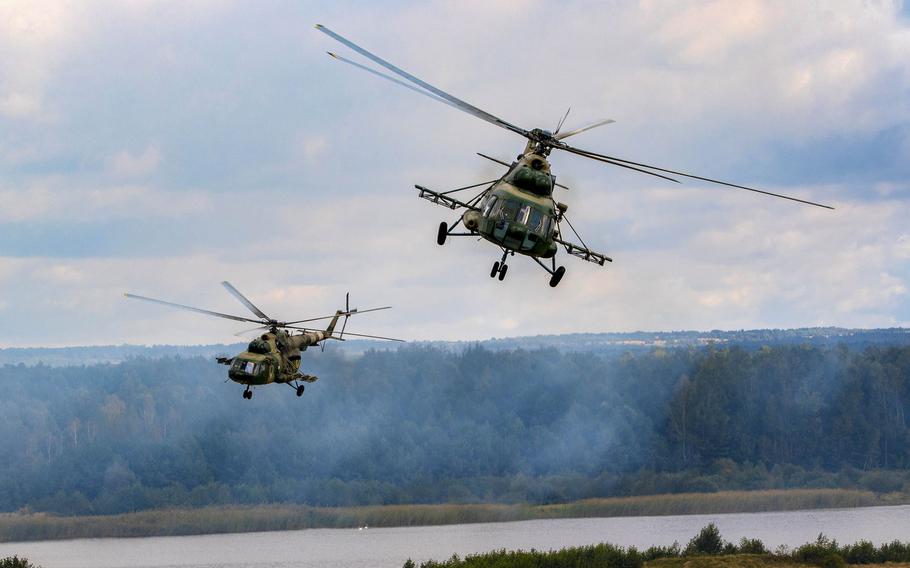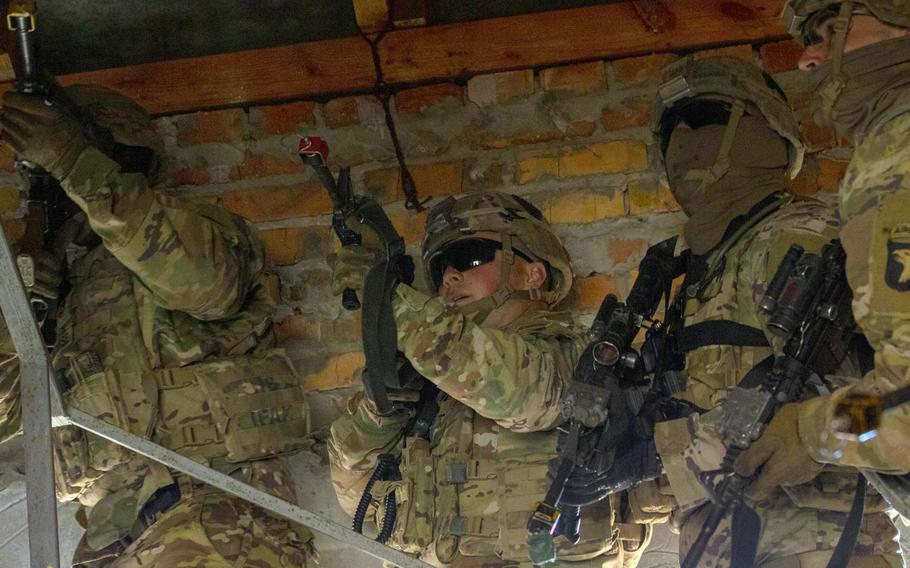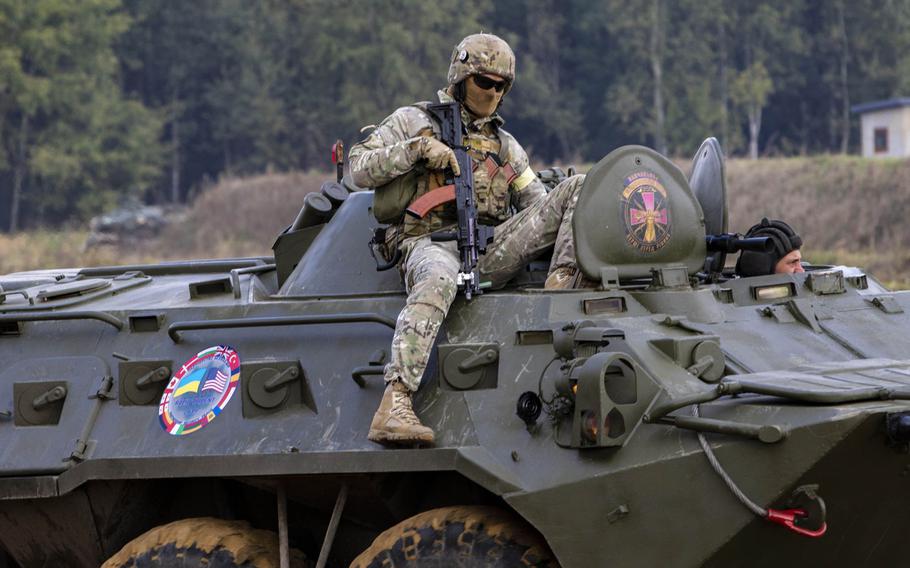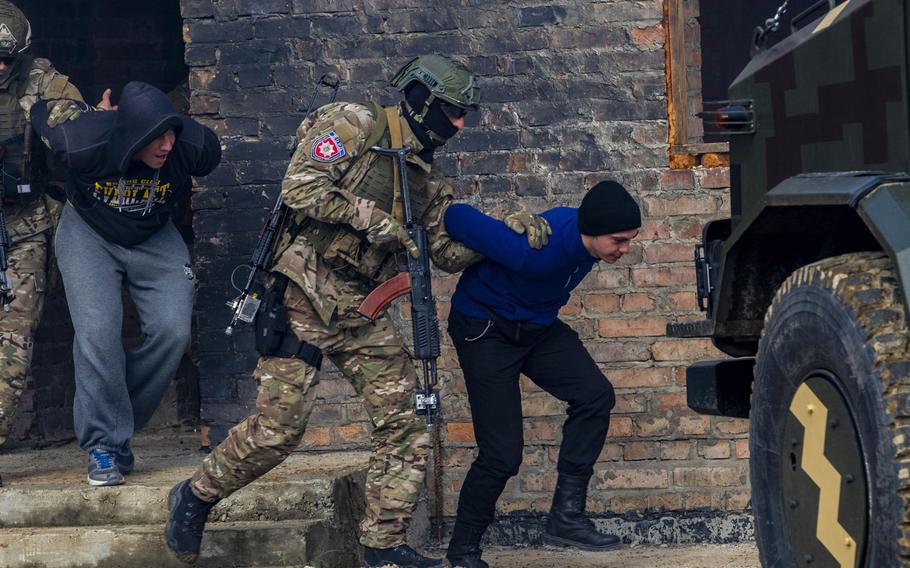 U.S.-backed efforts to modernize Ukraine's military were put to the test this month in an exercise involving NATO allies and servicemembers from the former Soviet republic, which is locked in conflict with Russia.
Exercise Rapid Trident, the largest annual training exercise in the east European country, wraps up this weekend near the far western Ukrainian town of Yavoriv, on the border with Poland, where Ukrainian troops have been undergoing training aimed at modernizing their military.
It's about as far away as possible inside the country from the real-world fighting taking place in eastern provinces, where Ukrainian soldiers have been battling Russia-backed separatists since 2014.
"The more sweat we lose in this training field, the less blood we'll lose on the battlefield," Army Col. Tim Cleveland, deputy commander of the Joint Multinational Training Group – Ukraine, told the troops at the start of the exercise, after encouraging soldiers from each of 14 countries participating to train as hard as they can.
More than 3,700 soldiers took part in the exercise, which began Sept. 13 and will conclude Saturday. The drills ran the gamut of military operations, from simulated offensives in the country's woodlands, to river crossings under simulated fire, to inspections of water treatment facilities.
The multinational exercise contributes to the security of Europe by strengthening not only local forces, but also the U.S. and allied soldiers training alongside them, the Army said in a statement.
"This exercise is about building friendships and relationships, teaching each other lessons about how militaries work, and expanding from there," said Lt. Col. Jeffrey Corella, deputy commander of the California Army National Guard's 115th Regional Support Group out of Roseville, Calif.
U.S. and NATO allies fought large-scale mock battles with the Ukrainians during the two-week exercise, using lasers and blank rounds to simulate gunfire. While standard practice for many NATO troops, it is much less common for Ukrainians to use the laser-tag-like devices.
During one of the battles, soldiers from the Army's 101st Airborne Division provided covering fire for Ukrainian amphibious vehicles crossing a contested river, as live artillery fire passed overhead to knock out simulated targets.
Known as a "wet gap crossing," it's believed by many soldiers to be one of the most dangerous military operations, as the enemy can attack soldiers and vehicles in vulnerable positions in the water.
The Ukrainians had very little time to rest, as they also had to conduct urban warfare drills, treat mock civilian casualties and deal with a pretend hostage situation.
During many of these scenarios, the Ukrainians had to make use of new, NATO-standard equipment, such as a vehicle decontamination machine that had been modified to fit their armored vehicles. Earlier this year, the U.S. introduced the machine, which can detect five chemicals in the air at one time, said Maj. Artem Karpus, deputy commander of Ukraine's Civilian Defense Battalion.
"It is important for us to use NATO standards, and during this training we used the new devices provided for chemical and radiological detection," Karpus said in a statement.
Organizers try to make the exercise more challenging each year, as Ukraine's military modernizes, Corella, the California Army National Guard colonel, told Stars and Stripes.
It does so "to try and get Ukraine to start following western military ways and NATO guidelines, so perhaps in the future they can become a NATO member," Corella said.
egnash.martin@stripes.com Twitter: @Marty_Stripes