NATO allies to send multinational rotational force to eastern Europe
by
Andrew Yurkovsky
February 10, 2016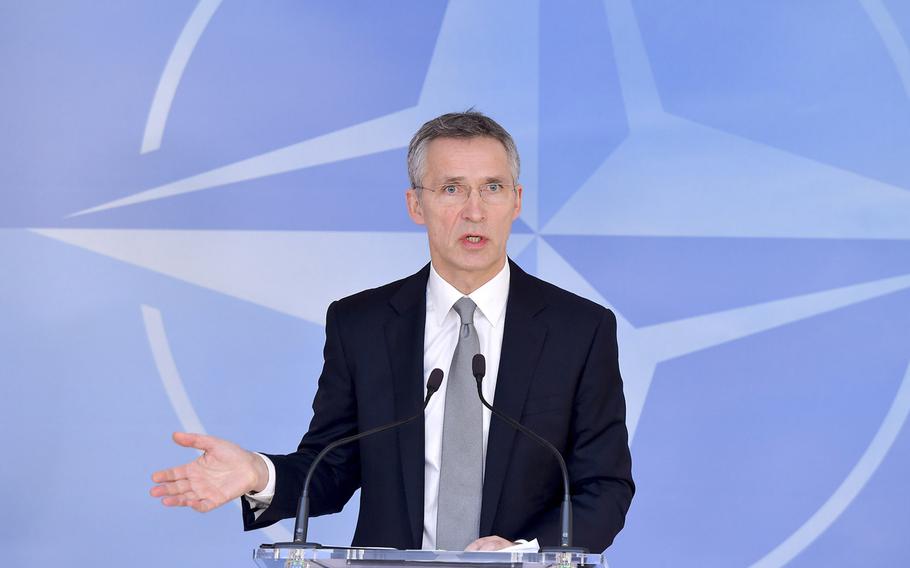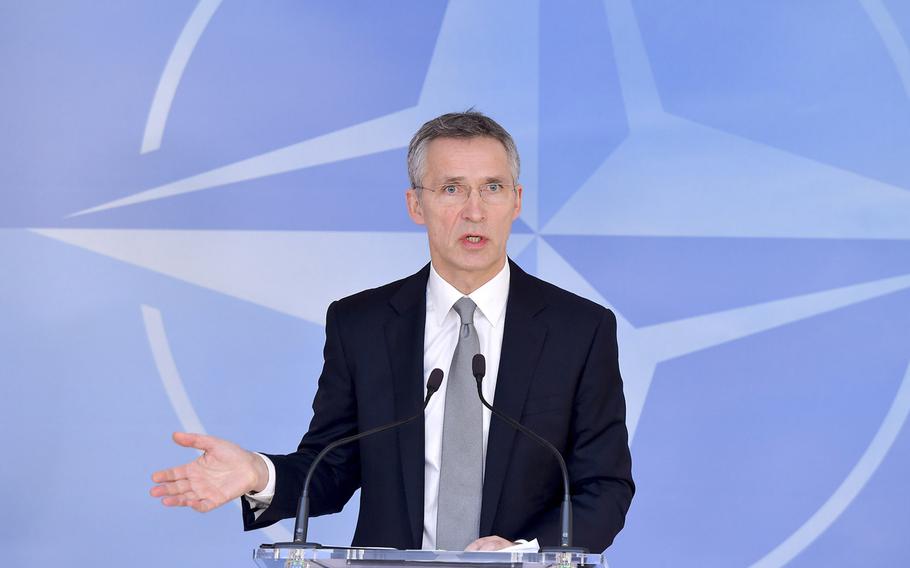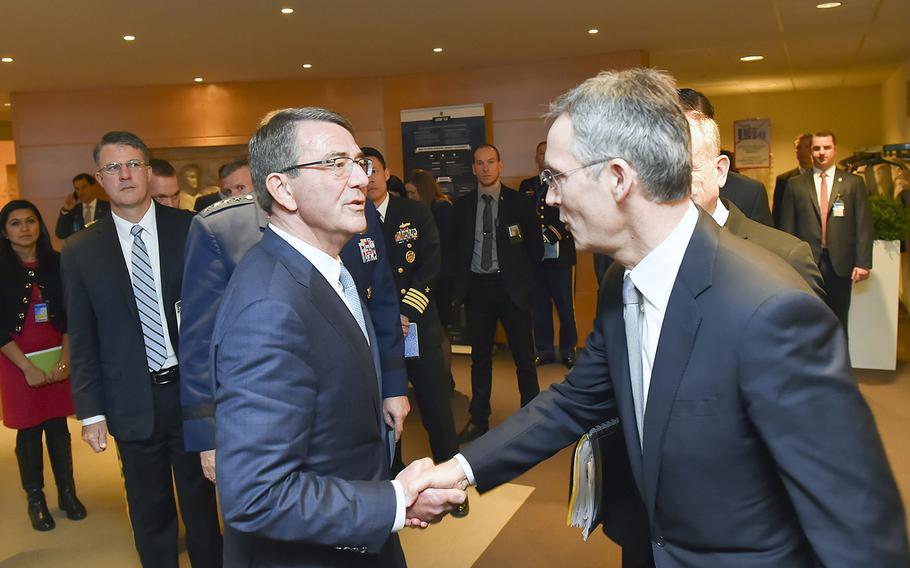 BRUSSELS — NATO allies agreed on Wednesday to send a new force into eastern Europe on a rotational basis to deter a more assertive Russia, a move that could significantly increase tensions with Moscow.
NATO Secretary-General Jens Stoltenberg said the multinational force would bolster NATO's responsiveness in a region where allies have been jittery over Russian intentions ever since Moscow's intervention in Ukraine in 2014.
The move was part of a plan to "modernize NATO's defense and deterrence posture," Stoltenberg said, "to make clear that an attack against one ally is an attack against all allies, and that the alliance as a whole will respond."
Stoltenberg did not provide details on the size and shape of what he referred to as an "enhanced forward presence" — or the number of troops member states were prepared to contribute, saying that was still to be worked out.
"We have asked our military planners to provide us with proposals, with recommendations, with assessments on how we can do that in the best way," Stoltenberg said at the close of the first day of a defense ministers' meeting that concludes Thursday .
NATO faces a difficult task in seeking to deter any Russian aggression toward vulnerable eastern allies while avoiding an escalation in tensions with Moscow.
Russia's NATO envoy, Alexander Grushko, was reported to have warned Monday that a buildup of NATO forces along Russia's periphery "can't be left without a military-technical answer." He did not specify what steps Moscow would take.
Stoltenberg asserted that NATO remains open to consultations with Russia, regarding both the alliance's posture on the Continent and in Syria, where the U.S.-led military coalition is at odds with Moscow, which western leaders accuse of acting to prop up its ally, Bashar Assad, by conducting airstrikes against opposition forces rather than Islamic State militants.
"Let me add that this is about striking many different balances," Stoltenberg said, "partly the balance between forward presence and reinforcement. But it's also the balance between strong defense and dialogue. And for NATO there's no contradiction between strong defense and dialogue. Actually we believe that this is complementary."
In the Baltics and Poland, leaders have been pressing NATO for even more support, urging the alliance to send permanent forces to their region. NATO has so far balked at such a move. Key members such as Germany oppose the step because of fears of exacerbating tensions with Russia and questions about whether permanent forces would violate old NATO agreements with Moscow.
Given NATO reservations about a permanent presence, allies will likely talk of a "persistent" rotation mission rather than one of permanence.
Besides agreeing to an enhanced forward presence in the east, NATO on Wednesday entered into an agreement with the European Union to cooperate on cybersecurity, a subject Stoltenberg linked to "hybrid challenges." Hybrid warfare is a term that has been used to describe Russia's use of disinformation and irregular forces in its takeover of Ukraine's Crimea Peninsula in March 2014.
Russia's interference in Ukraine already has prompted a series of NATO reforms aimed at bolstering collective defense for member states in the east and signaling to Moscow the alliance's resolve to stand up to any provocation. The alliance has doubled its crisis response force to 40,000 troops and set up small headquarters across the Baltics to facilitate the flow of forces.
The U.S. has carried much of the load in the region, maintaining a continuous presence of infantrymen on the ground to carry out exercises with allies.
Stoltenberg reiterated that NATO would likely support a U.S. request for alliance surveillance aircraft in the fight against the Islamic State in Syria and Iraq. The U.S. has asked that NATO Airborne Warning and Control System aircraft join the fight against the Islamic State, which would mark the first formal involvement of the 28-nation alliance in the U.S.-led campaign.
"I expect the ministers will endorse a positive response to this request," Stoltenberg said. "Our military planners will then look into the details."
Stoltenberg said the alliance would also consider a request by member states Germany and Turkey to provide assistance in the refugee crisis, possibly with sea patrols to thwart human traffickers in the Aegean Sea. Thousands of migrants have been crossing the Aegean and Mediterranean as they flee war in northern Africa and the Middle East.
"We are now considering the request for NATO support for coping with the migrant and refugee crisis," Stoltenberg said. "And we are of course doing that in very close dialogue with the allies which are most affected."
Stars and Stripes reporter John Vandiver contributed to this report.