MPs in Germany trained on use of pepper spray
by
Seth Robson
March 22, 2011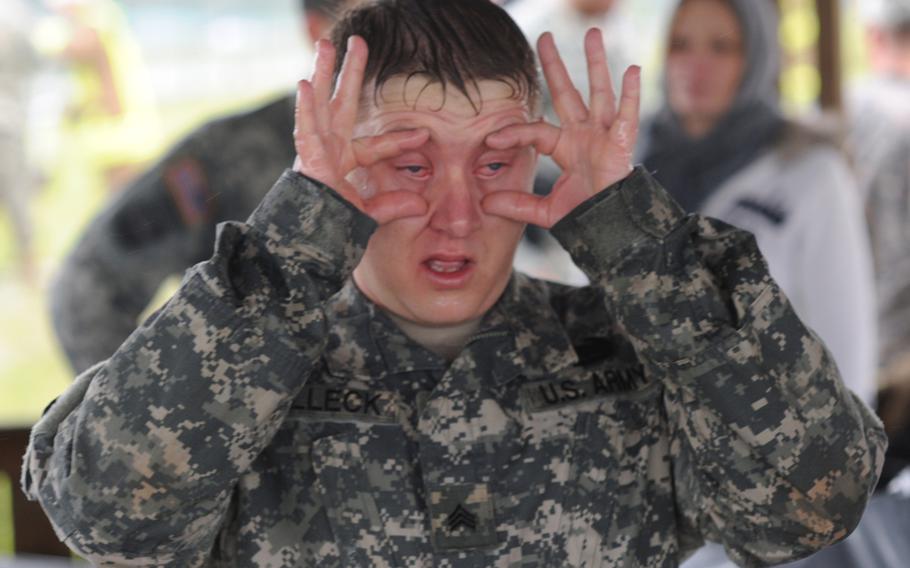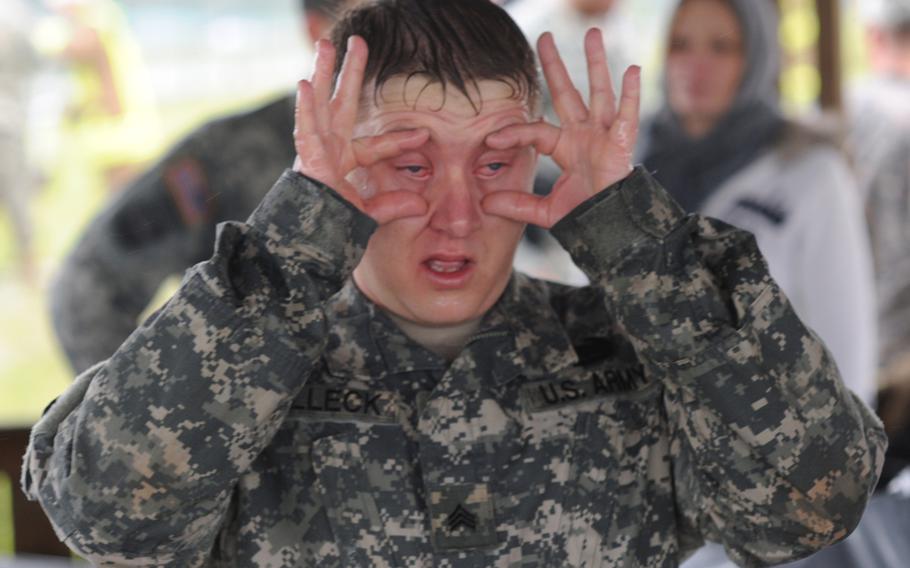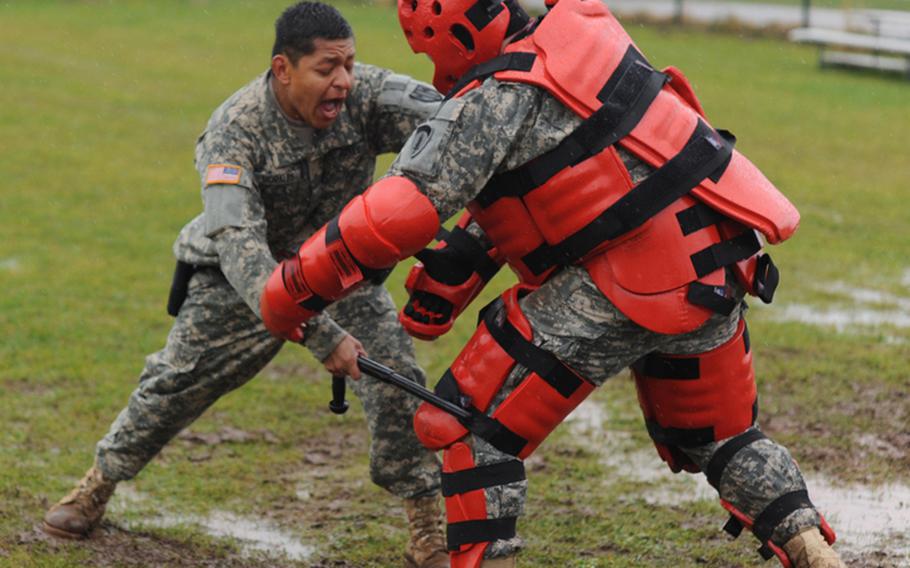 This story has been corrected
GRAFENWÖHR, Germany — Military police in Germany have a new weapon for persuading aggressive offenders to come quietly: pepper spray.
U.S. Army Europe's Law Enforcement Branch chief, Lt. Col. Shawn Kelley, said Oleoresin Capsicum spray, better known as pepper spray, is being issued to MPs throughout Germany.
The first MPs in Europe to receive the spray were trained to use it in January, said Ronald Toland, U.S. Army Garrison Ansbach public affairs officer.
Pfc. William Turner, 24, an Ansbach MP from Fort Collins, Colo., experienced what it's like to be sprayed in the face during training.
"It was a good experience, but it hurt," he said, adding that the spray is a good weapon to have. "You never know what's going to happen when you get called."
The spray has been used by civilian law enforcement for two decades and by MPs in the United States for several years. But before USAREUR issued it in Germany, the command sought approval from German authorities who issue the spray to German police, Kelley said.
MPs in Italy, Belgium and the Netherlands have yet to be issued the spray because of restrictions in those countries, he said.
Pepper spray gives MPs another option when it comes to using force, Kelley said.
"There weren't a lot of intermediate weapons," he said of the MPs' arsenal before they were issued the spray. "They went from physical presence to verbal persuasion, and then they were forced to use combatives (martial-arts) skills or the PR24 (police baton). The next step would be deadly force."
MPs are sometimes assaulted while attempting to make an arrest, he said.
"As soon as you put your hands on people, especially if they have been drinking, once they realize they are about to be arrested, they get combative," he said.
Often the mere threat of pepper spray ends the conversation, Kelley said.
Pepper spray is part of a $250,000 training-and-new-equipment program for MPs in Europe, Kelley said, although he declined to name some of the new gear that will be carried by MPs.
He said MPs are getting training on handling individuals using or threatening to use weapons, boosting their cooperation with Air Force Security Forces personnel and planning to test a computerized communications system that alerts MPs in patrol cars about incidents and allows them to input the type and time of likely responses.
CorrectionA March 23 story on pepper spray being issued to military police in Germany misidentified Ronald Toland. He is editor of U.S. Army Garrison Ansbach's weekly newsletter.
---
---
---
---