Military communities spruce up bases across Europe
By
John Vandiver vandiver.john@stripes.com
April 25, 2013
---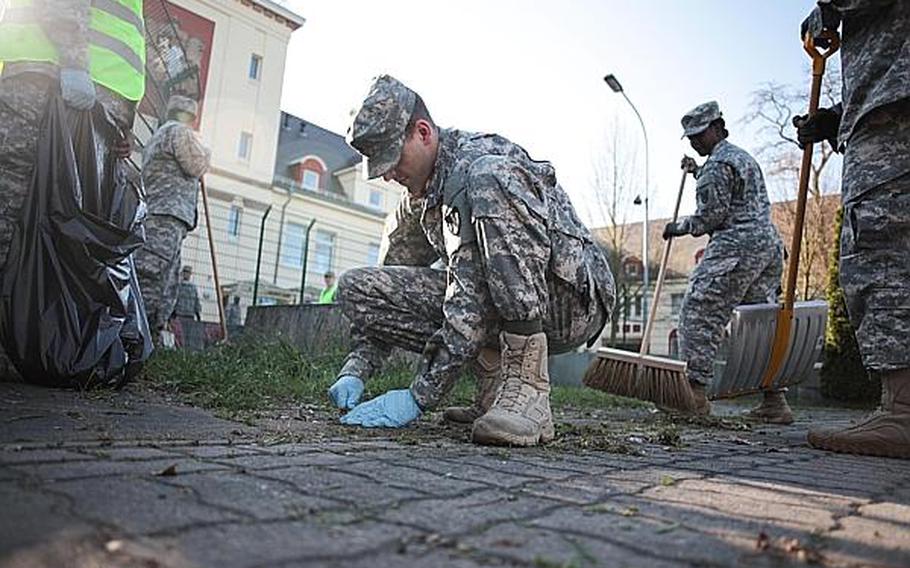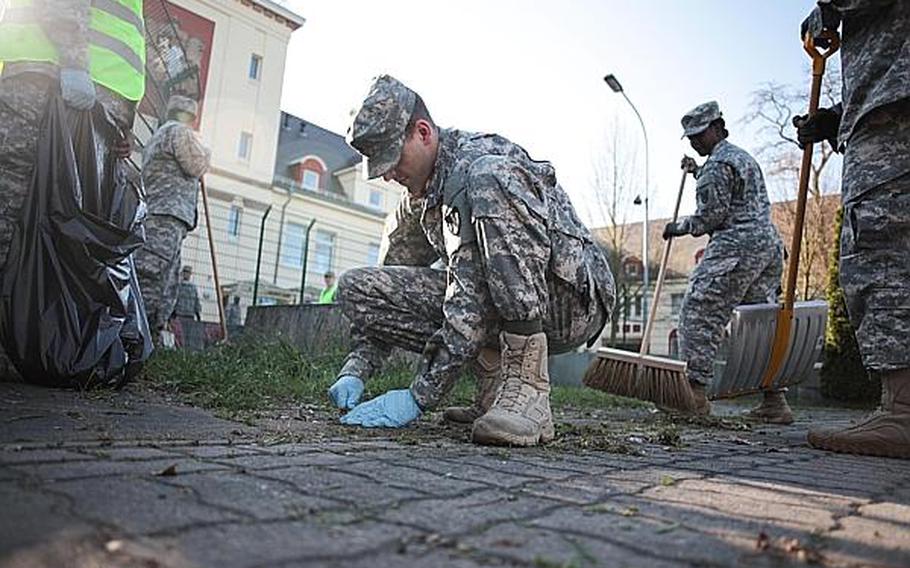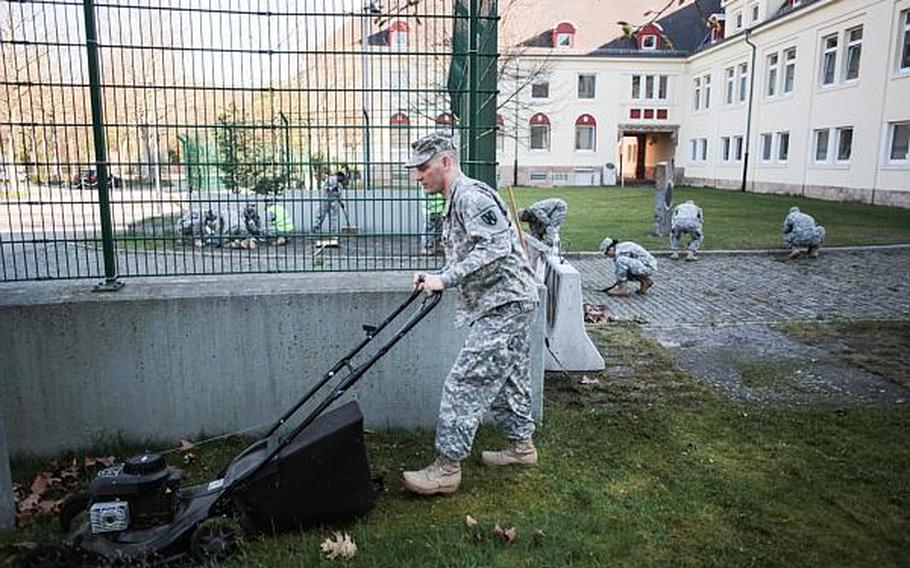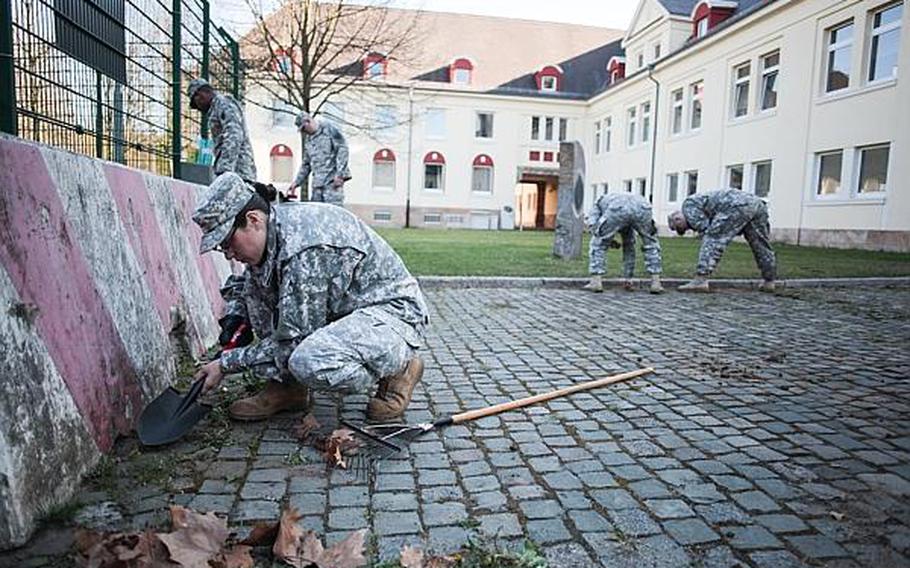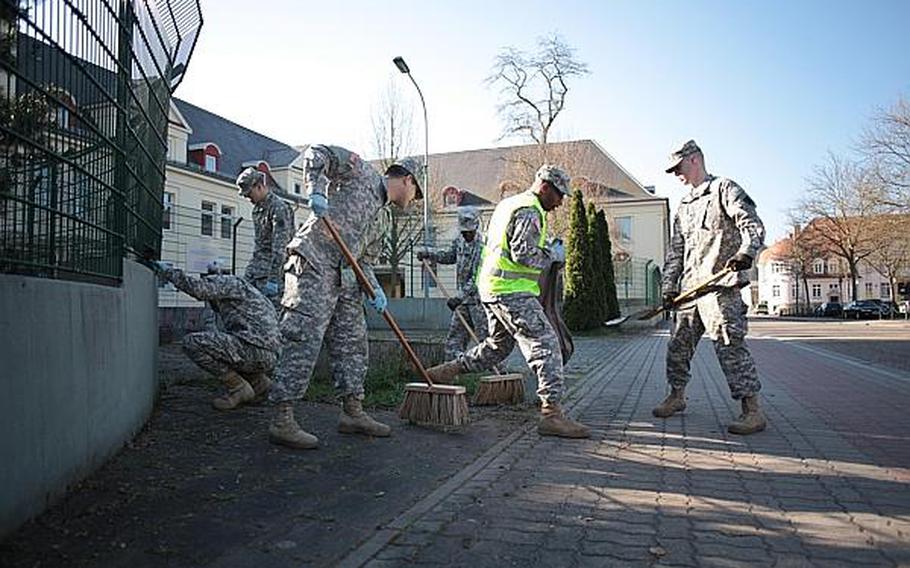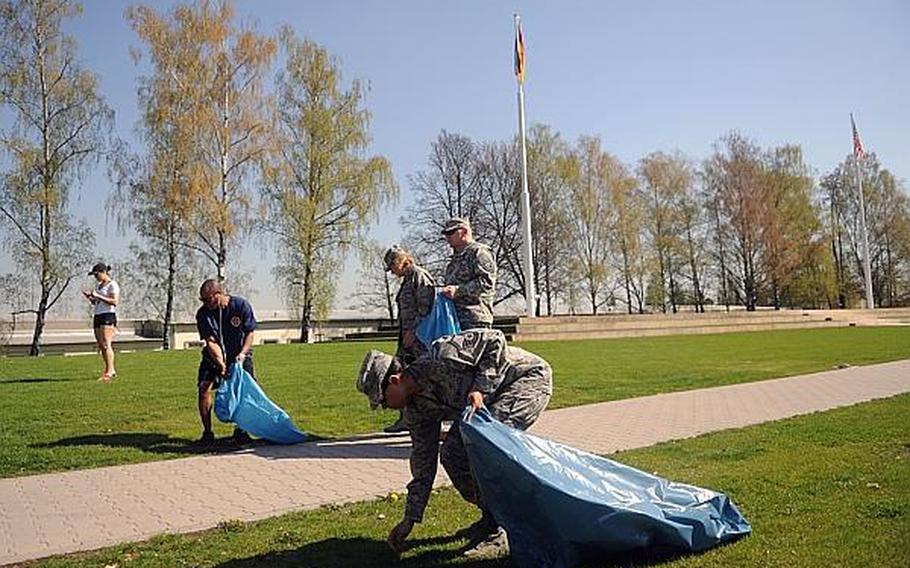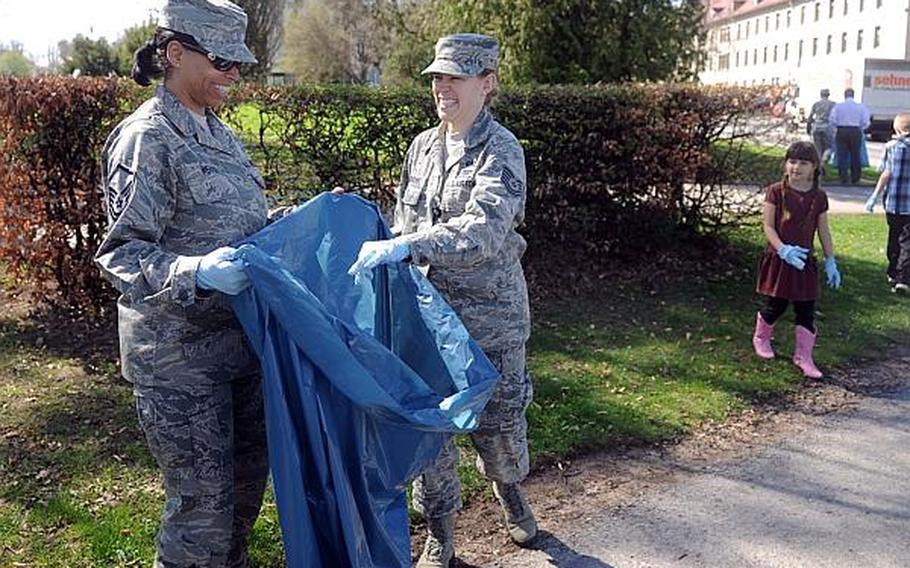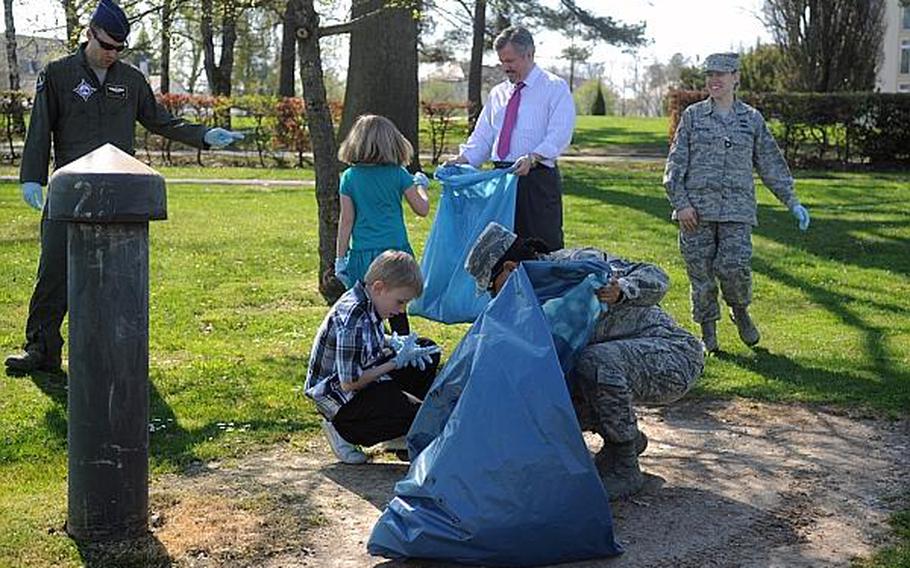 STUTTGART, Germany — Against the backdrop of a budget crunch that is cutting into a host of community services, trash bag-armed troops on Thursday left their cubicles at European Command headquarters for a couple hours of garbage collecting detail.
"This is our home," said Fleet Master Chief Roy M. Maddocks Jr., EUCOM's senior enlisted leader. "We need to take care of it."
It was community cleanup day at Patch Barracks Stuttgart and at military installations across Europe, where troops spent part of the morning roving around posts, picking up all sorts of litter: cigarette butts, soda bottles, snack wrappers. While such events aren't unusual at military facilities, this year's cleanup has an added sense of purpose.
"With the budget issues out there, there's going to be less money for the garrison to do the kind of support stuff we're used to. Whether it is grounds cleanup, putting new roofs on buildings, etc.," said Maj. Gen. Mark Barrett, EUCOM's chief of staff. "We just have to take care of the stuff we have and that means the community has to step up and do that."
For Barrett, the cleanup on Thursday was part of a broader effort to galvanize a sense of community in Stuttgart, where troops from each branch of service help execute the EUCOM mission.
"Folks are used to being deployed, away from their families and being in the war," Barrett said. "But when you come back home, you still ought to have a little pride and be part of the community again."
While it might seem like a small matter, Barrett said keeping the post clean, especially during a time of fiscal belt-tightening, is part of the mission.
"We have to pitch in all the way from top to bottom," he said. "It takes just a little bit of leadership, a little peer pressure, a little mentoring."
Barrett is no stranger to applying that peer pressure. During intramural softball games last year, he noticed players leaving the field at the end of the game with Gatorade bottles strewn across the field. At the end of the game, Barrett went out to pick up the trash himself.
"Then everyone goes with me," Barrett said. "Towards the end of the season the field was a whole lot cleaner."
---
---
---
---