Military commissary shoppers find long lines on first day of furloughs
by
Jennifer H. Svan
July 9, 2013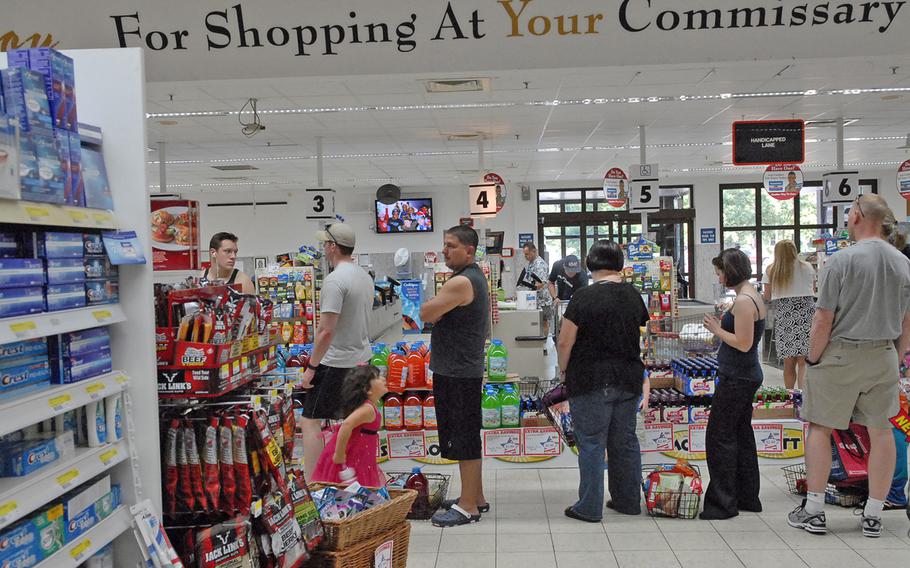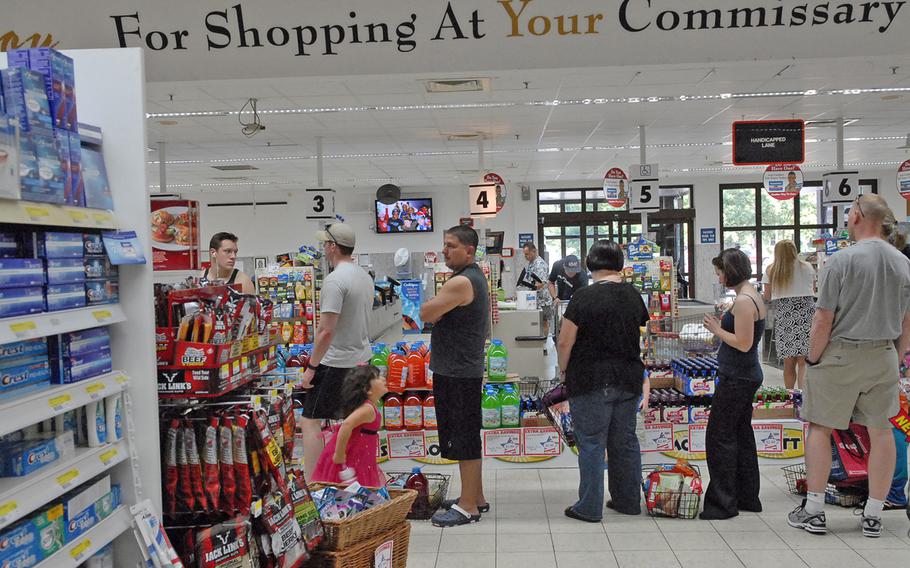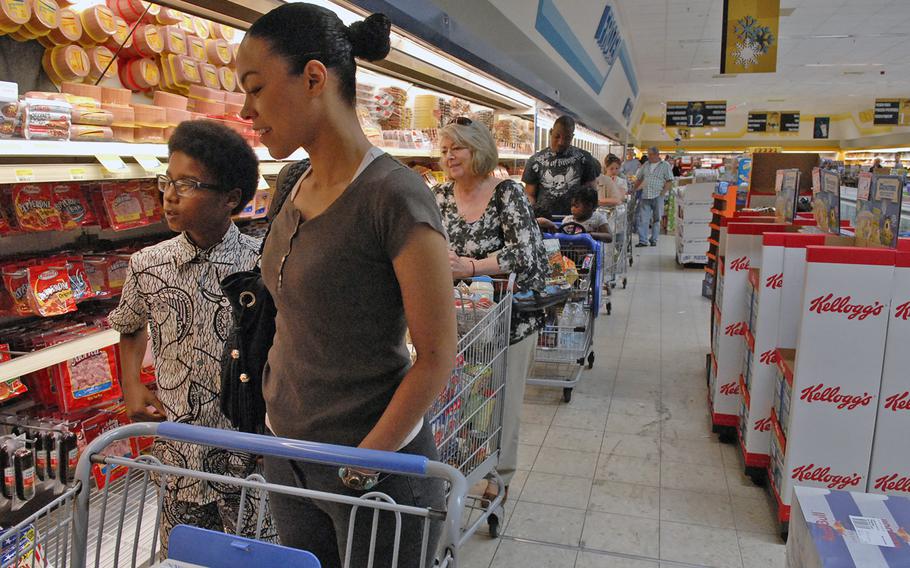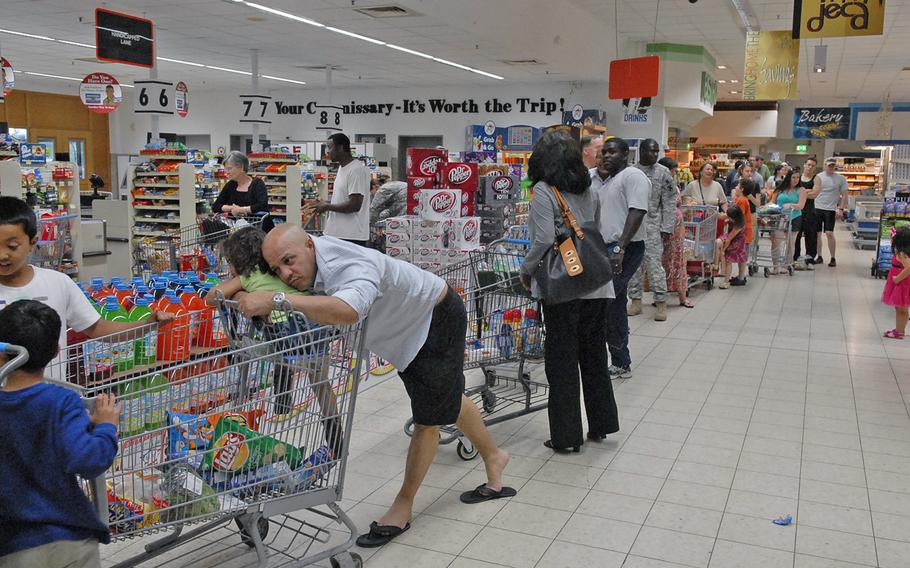 KAISERSLAUTERN, Germany – It wasn't a case lot sale, nor a two-for-one deal on T-bones, yet shoppers at the Vogelweh commissary Monday night were backed up from one end of the store to the other, waiting to get through one of only two checkout counters open.
Welcome to Furlough Monday.
Vogelweh is one of 37 overseas commissaries the Defense Commissary Agency decided to keep open on the days other stores are closed due to furloughs.
Only local nationals and one U.S. civilian employee were authorized to work Monday, said store director Stephen J. Armbruster.
"There was more of them than there was of us," Armbruster said. "I wasn't here."
Armbruster was on furlough, unable to communicate with his employees, visit the store or pitch in at the busy registers because of laws governing civilian furloughs.
The store pulled in some local national employees from the Ramstein Commissary, which was closed Monday due to the furlough, but the German staff of 19 employees – split between two shifts – couldn't keep up with the steady flow of customers. Their duties included running the cash registers, replenishing the shelves, accepting store deliveries and checking customer ID cards.
"The lines started in the morning and lasted most of the day," Armbruster said, noting the store rang up nearly $85,000 in sales – brisk for a Monday - with 1,726 customer transactions.
In the early evening, with only two registers open, the line stretched the length of the store to the dairy section at the back, and shoppers could be seen placing perishable items in the cold display areas while waiting. Some customers ditched their carts mid-aisle instead of waiting in line.
"The furlough is definitely having an impact," said a weary Mark Mansfield, 48, an Army master sergeant from Colorado Springs, Colo., who estimated he had waited about 20 to 30 minutes to check out with his kids. "But c'mon, two lines, out of, by my count, a possible 16."
Armbruster offered an apology to customers: "We did the best we could with what was available to us. Our apologies if we didn't come up to their expectations. We are out to serve our public here."
Forced by the across-the board spending cuts known as sequestration, the civilian furloughs are expected to affect more than 650,000 Defense Department civilian employees and shutter 210 commissaries, including 29 overseas, one day a week. Most stores will be closed Mondays during the furlough period.
Armbruster also offered a reminder: The next Monday furlough, July 15, is also a military payday.