Memorial honors soldier killed in rollover accident in Afghanistan
---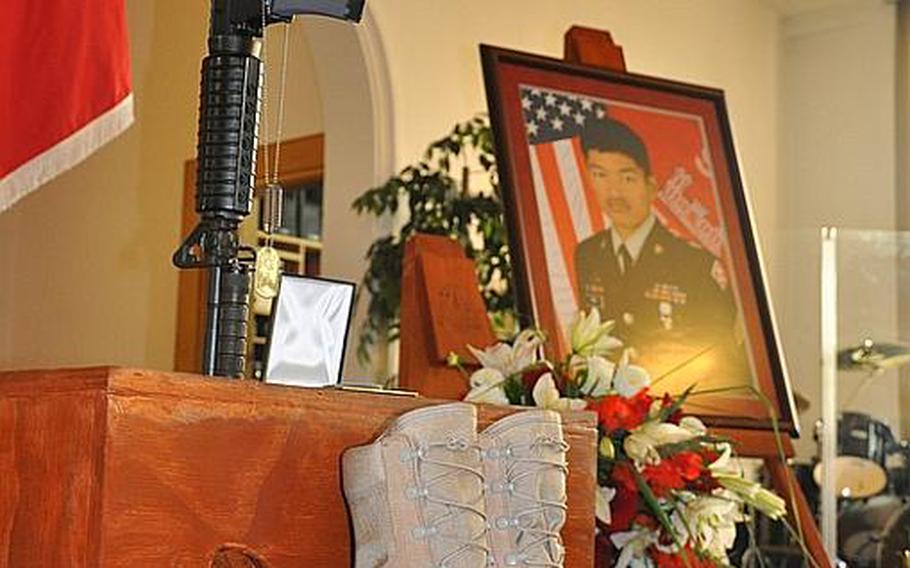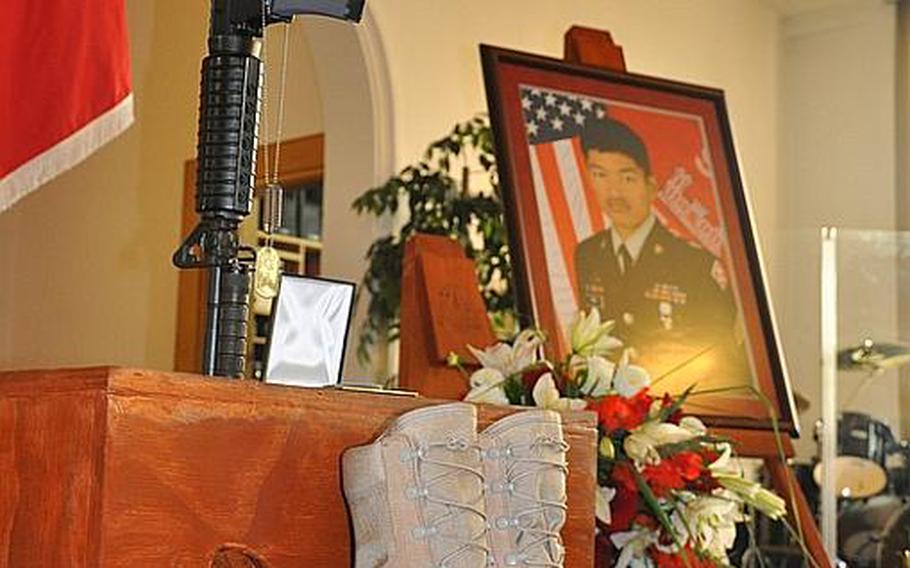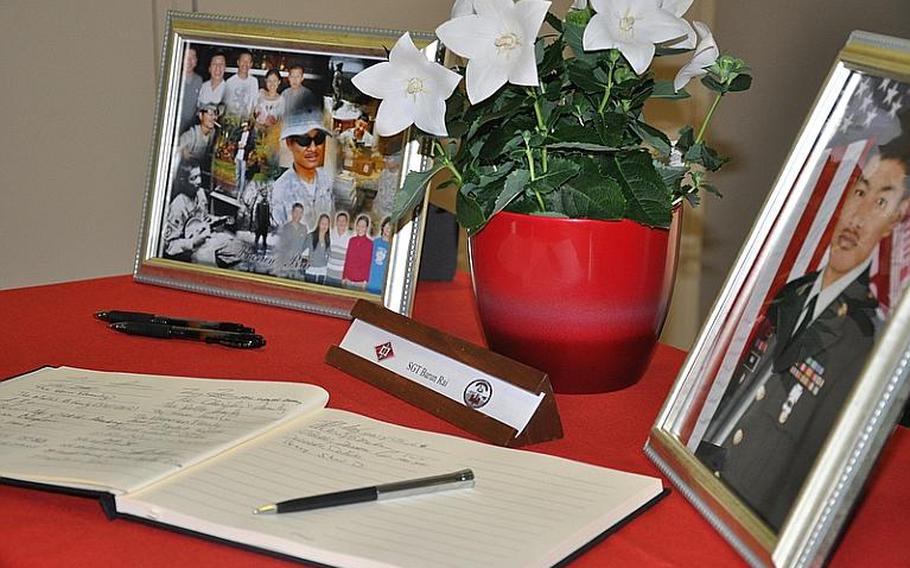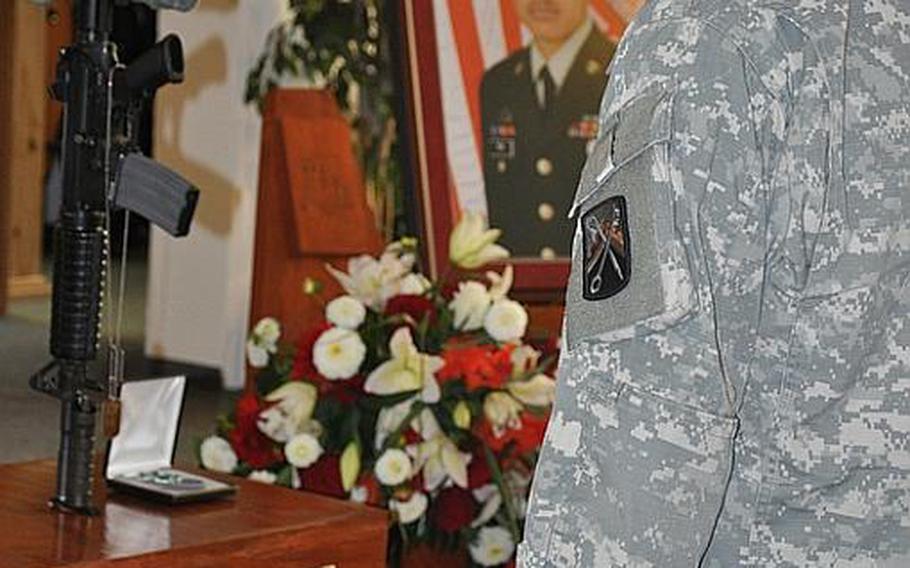 BAMBERG, Germany — Sgt. Barun Rai, an immigrant from Nepal who died in Afghanistan, was honored Friday at a memorial in Bamberg, home of the 54th Engineer Battalion.
Among Rai's goals, fellow soldiers said, was to complete his service obligation, which would have allowed him to become a U.S. citizen. He also wanted to earn enough money for his family to build a house one day.
Rai, 24, of Silver Spring, Md., died Aug. 3 when his vehicle rolled over in Afghanistan's Logar province.
Rai was a supply clerk and unit armorer with the 54th Engineer Battalion, 18th Engineer Brigade, 21st Theater Sustainment Command. The unit deployed to Afghanistan in December 2010. He was posthumously promoted to sergeant, officials said.
Remarks from an earlier ceremony at Forward Operating Base Shank, Afghanistan, were read during the Bamberg service. Capt. Bartosz Rozga, commander of the Forward Support Company remembered "Rai Law," as he was nicknamed by his comrades, for his dedication to his fellow soldiers.
Rai was a unit supply sergeant and was in charge of $25 million worth of equipment, Rozga said.
"He was the one that coordinated for soldiers' torn up uniforms to be replaced for new and nicer smelling ones," said Rozga.
"He was the one that would respectfully tell me, 'Sir, what in the world are you doing?' " joked Rozga. The captain said he owed much of his success as a commander to Rai.
Fellow soldiers in the unit said Rai was always there for them.
"Rai is one of the most selfless people I have ever known," said Pvt. Jesse Braden. "He was the embodiment of generosity. Rai always made sure the people around him were taken care of. If there was anything he could do to help out a fellow friend or soldier – it was done."
Rai is survived by his father, Kusum; mother, Pushpa Rai; sister Sushma; and younger brother Karum, according to a biography provided by his unit at the memorial service.
---
---
---
---