Marine F-35s deploy to UK carrier in a first among allies
by
John Vandiver
October 5, 2020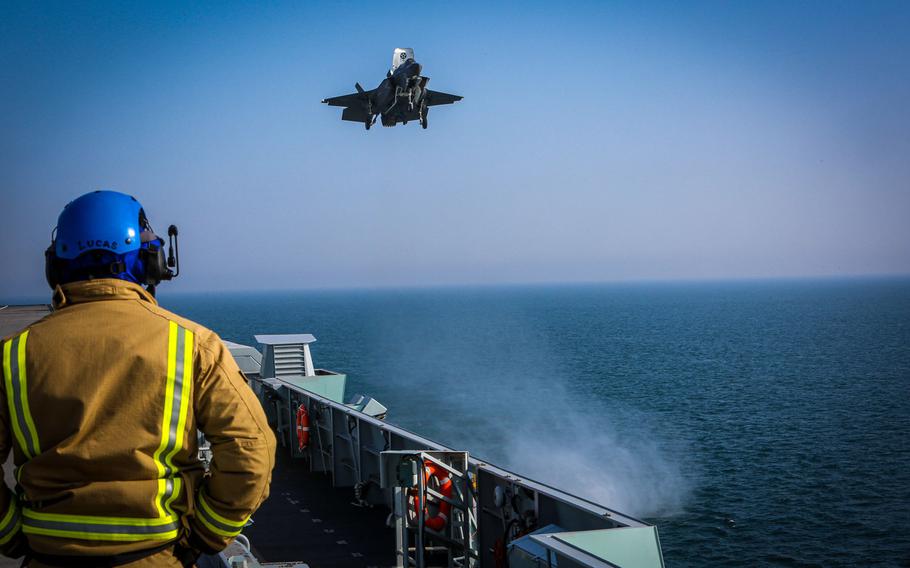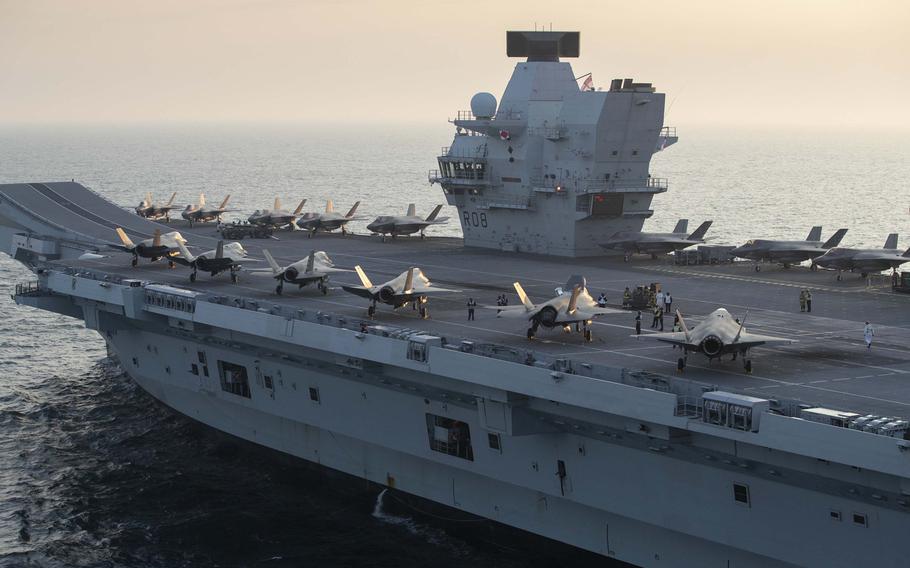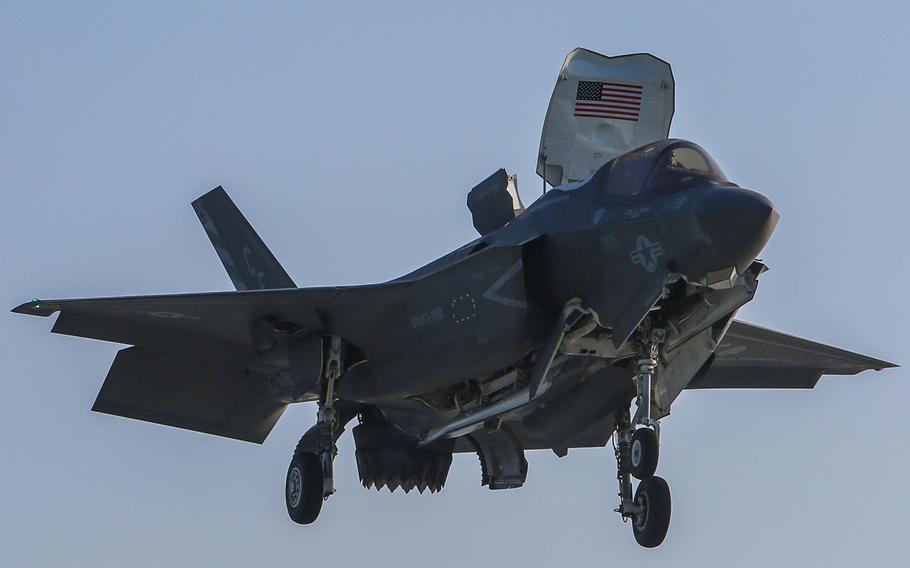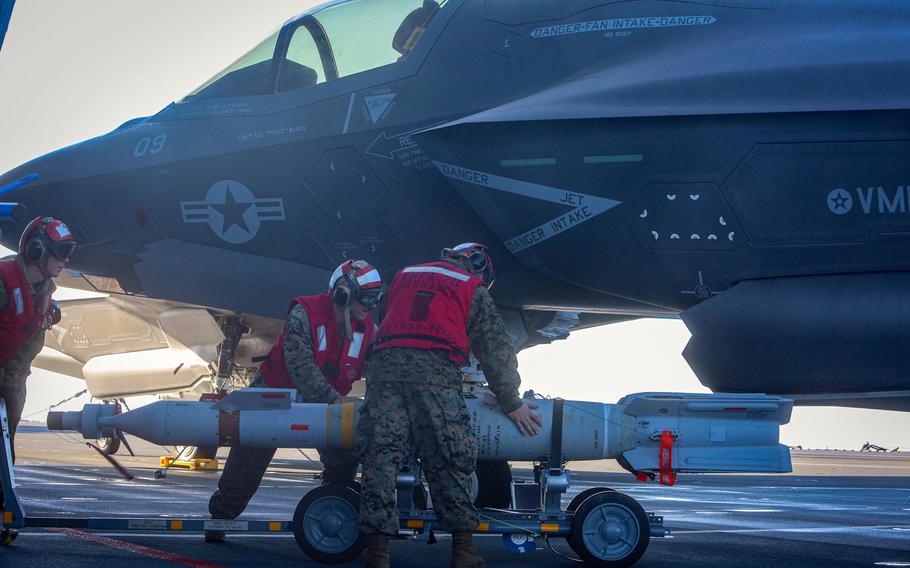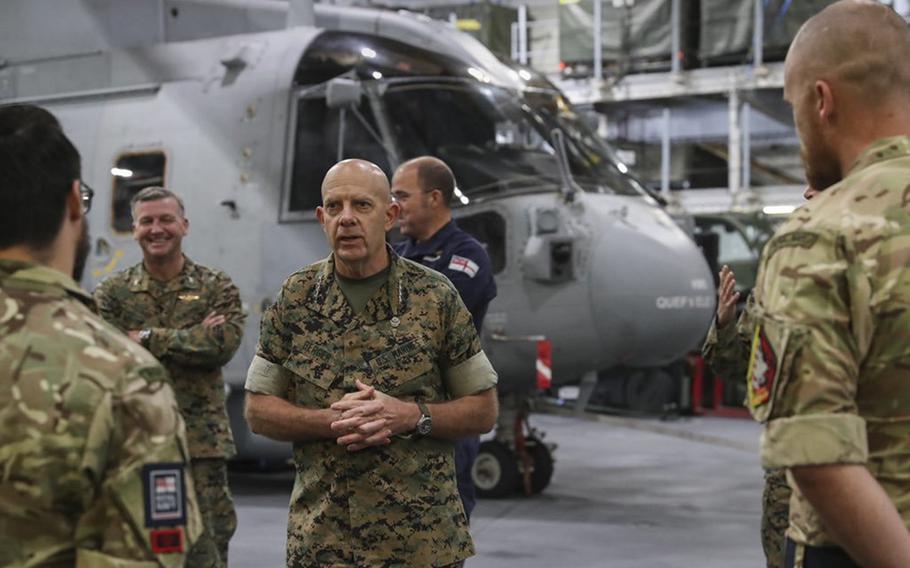 A squadron of Marine Corps F-35Bs has deployed for the first time on a British ship, boosting NATO's collective sea power, senior military officials said.
Top U.S. military brass were aboard the U.K.'s new Queen Elizabeth carrier last week to observe the joint deployment in the North Sea, where Marine Corps F-35s are operating alongside British fighters.
The U.S.-British deployment showcases the combined power of allied forces, Marine Corps commandant Gen. David Berger said from aboard the British carrier, where he and U.S. European Command's Gen. Tod Wolters were among those observing the operations.
"In today's operating environment, success will require unity of effort, operational flexibility and the integrated application of Navy and Marine capabilities in the maritime domain," Berger said in a statement.
A U.S. Navy destroyer and aviation ordnance sailors from the aircraft carrier USS John C. Stennis will join the Queen Elizabeth at some point in the future, the Marine Corps said.
Commodore Steve Moorhouse, who commands the U.K. strike group, said Royal Navy aviators learned how to carry out "big deck carrier operations" by training over the past decade with the Navy and Marines.
"Now we are in a position to offer some serious hard power in return," Moorhouse said in a statement.
The multimonth deployment of F-35Bs out of Yuma, Ariz., began in late September and has involved various training exercises with allies.
The deployment is the latest example of the close ties between the two countries and their militaries, U.S. Ambassador to the U.K. Robert Johnson said.
"What America and Britain have together is a level of trust and collaboration that goes beyond any other partnership in the world," Johnson said in a statement.
vandiver.john@stripes.com Twitter: @john_vandiver