Frankfurt Auto Show
Manufacturers unveil plans to jump-start electric cars with models targeting urban commuters
by
Mark Patton
September 15, 2011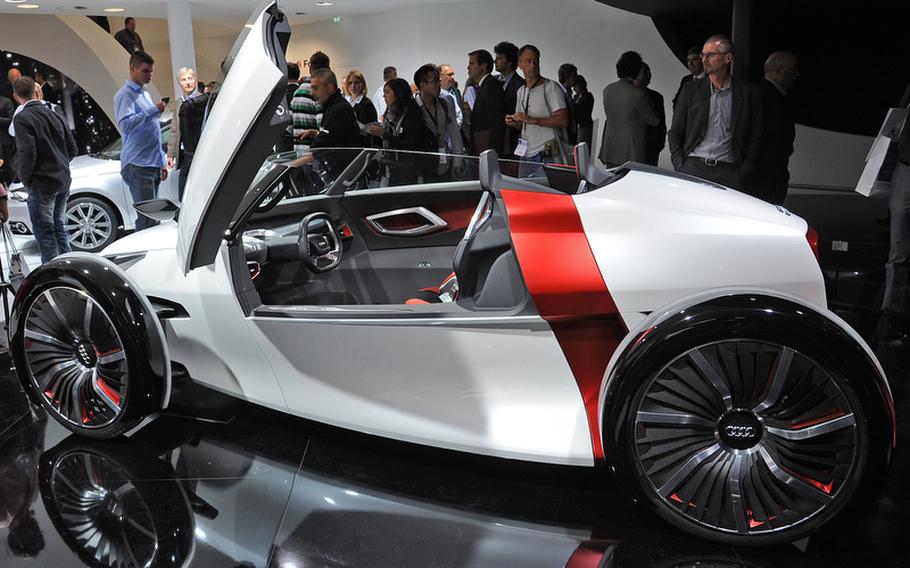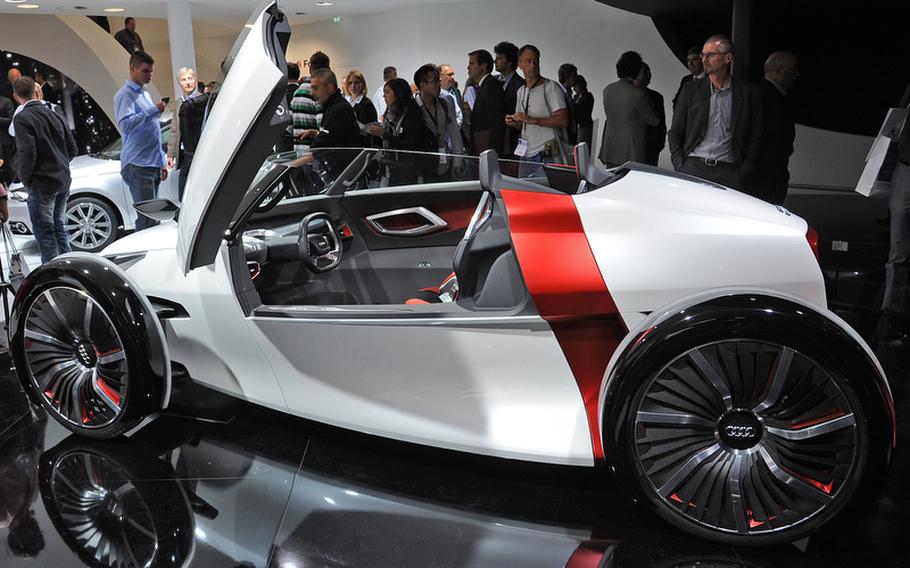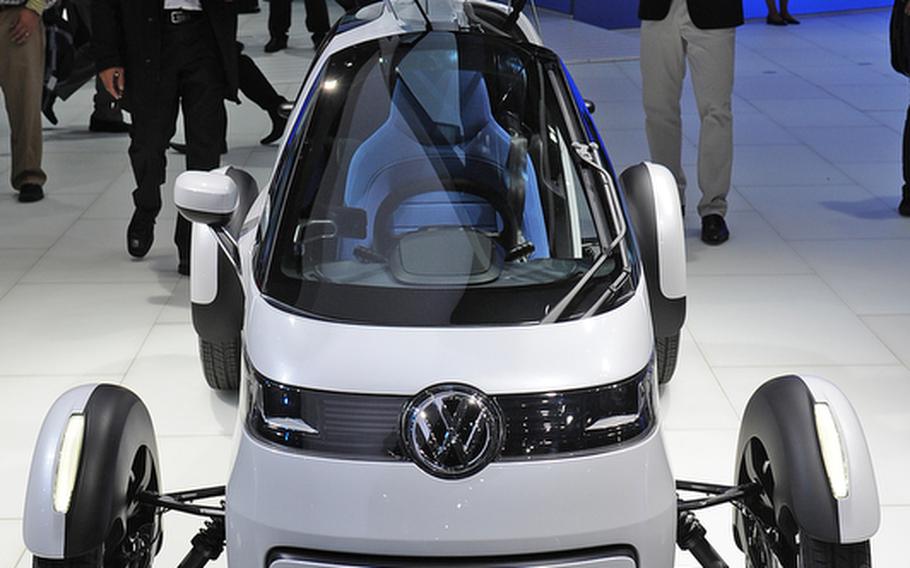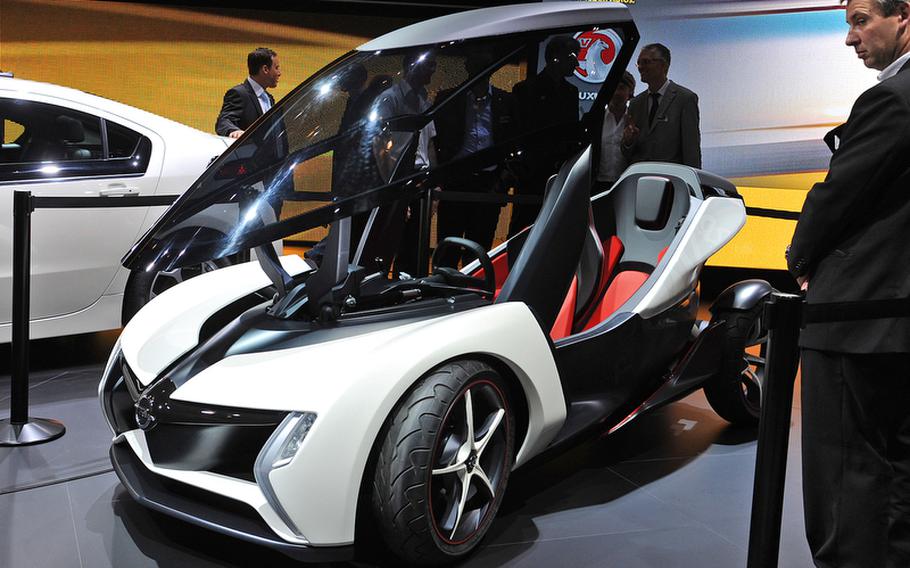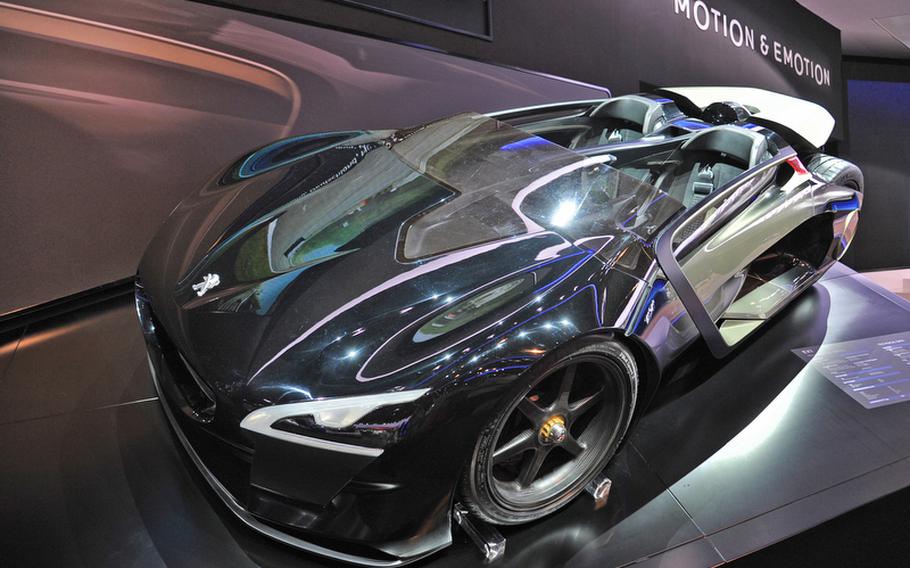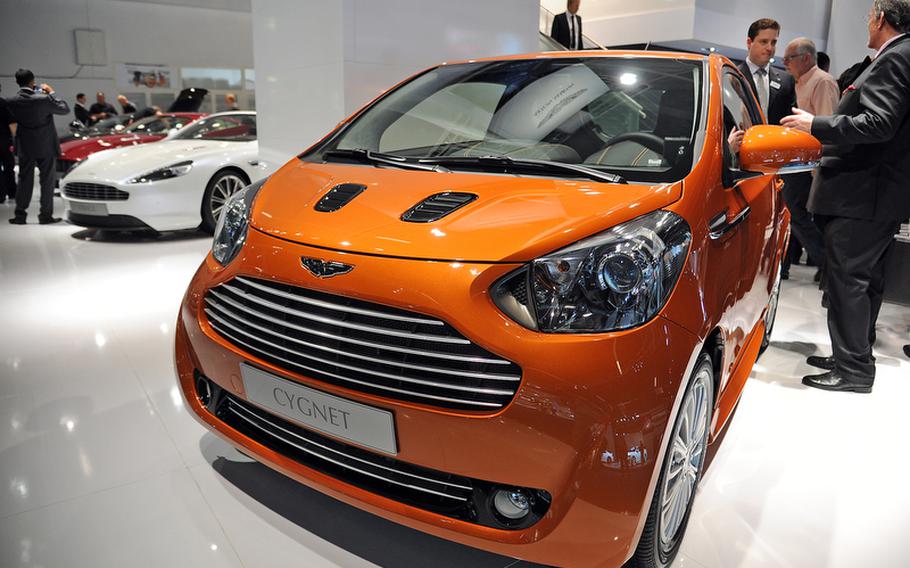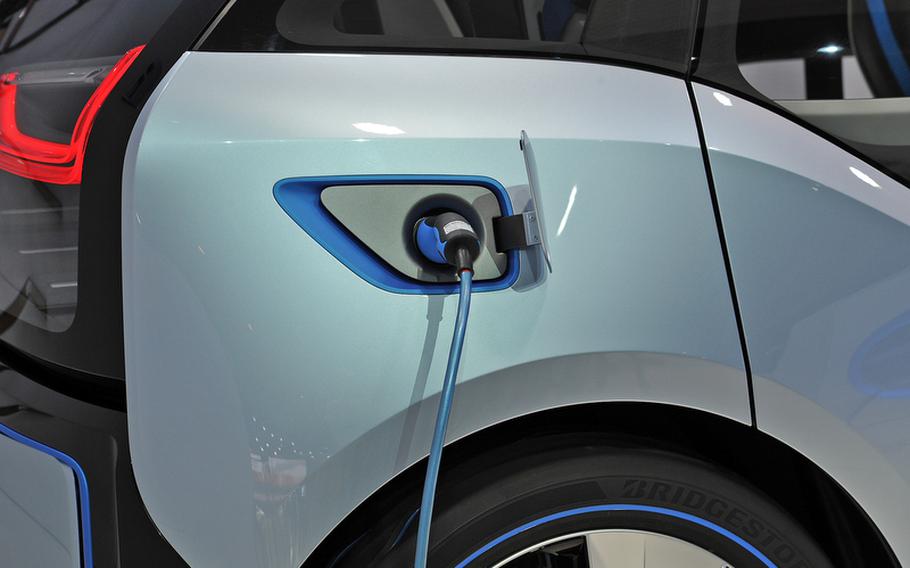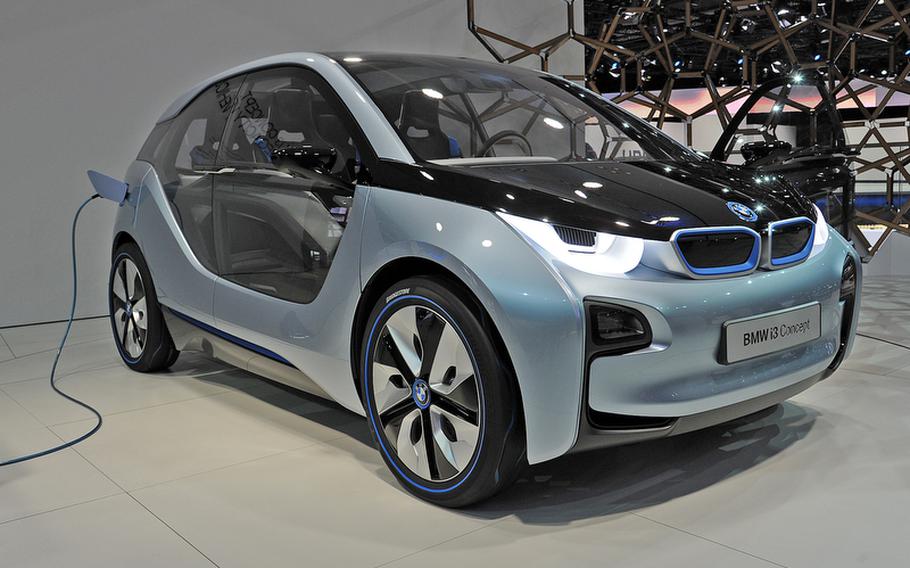 FRANKFURT, Germany — Automobile manufacturers have seen less than remarkable sales and customer enthusiasm for electric cars, but car companies at the Frankfurt auto show say they're hoping to change that.
Industry experts say technology geeks and those in favor of green technology have been slow to make the switch to electric transportation. Market analysts have attributed this in part to gas prices remaining too low for consumers to make the switch and concern over the technology's limitations and costs compared to conventional combustion-engine vehicles.
At the 64th International Motor Show in Frankfurt, automobile makers are showcasing a new generation of sleek, small and affordable vehicles in hopes of attracting urban drivers seeking compact and cheap transportation to navigate city streets.
Instead of fretting over current limitations on the driving range before electric vehicles need to be recharged, many auto companies are readjusting their marketing to target drivers who have a short commute.
It's no surprise that the manufacturers from the show's host country have some of the most visible and talked about urban transportation concepts on display.
Volkswagen is touting its single-seat electric NILS concept, which was developed with the support of the German Federal Ministry of Transport, Building and Urban Development.
"It's a car for commuting and it's our new interpretation of urban mobility," Rudolf Krebs, Volkswagen group chief officer for electric traction, said of the NILS.
Developers say NILS can operate about 40 miles on one charge. Krebs said the limitations shouldn't affect most people, especially those living in the city.
"Sixty to 80 percent of people will not drive more per day," said Krebs. Volkswagen hopes the technology can help ease crowded streets, reduce accidents and lower emissions.
The futuristic looking vehicle with outward wheels has a top speed of 80 mph.
Audi is also optimistic about its entrance into the city-driver category with the introduction of its Urban and Urban Spyder electric car concepts.
While the Urban may look like a go-cart designed by Speed Racer, the two-seat vehicle is surprisingly stylish, with scissor doors that rotate vertically instead of outwardly.
"We think this is our answer for the city, sporty and fun, something with energy and power," Audi interior designer Christoph Kölle said.
While there is no word on when the Urban and NILS will hit the market, one company is already taking orders for its entry into electric city models.
French automaker Renault is taking orders at the Frankfurt show for its electric Twizy car. With a top speed of about 50 mph, the Twizy isn't designed for the autobahn. It's a bare-bones electric vehicle that provides the convenience of a scooter with a bit more mobility, but still features an open-air design. The Twizy starts under $10,000.
Perhaps the most surprising commuter car on display at the Frankfurt show comes from a traditional British sports car juggernaut, Aston Martin.
The Cygnet is slated to hit showroom floors at the beginning of 2012, according to company spokesman Philip von Roemeling. Although the Cygnet is a pretty big break from the company's traditional offerings, the price tag isn't. The tiny Cygnet starts at about $55,000.
"Most of our customers don't need 500 horsepower to drive from one stoplight to another," said Roemeling. He said the Cygnet is a Toyota-iQ model that Aston Martin receives and then rebuilds to the luxury standards Aston Martin is known for.
One of the more attractive offerings at Frankfurt is the RAKe concept from Vauxhall/Opel. The two-seater resembles a motorcycle from the rear and looks like something Batman would drive around Gotham City.
Powered by a lithium-ion battery pack under the passenger seat, the RAKe has a top speed of 75 mph, a range of 60 miles and a target price of around $16,000.
Gerhard Weihl, planning manager for the vehicle, said it was important that they set the top speed high enough so the RAKe could travel on the autobahn.
"This concept is very close to a production version," said Weihl, who added they are looking for final market feedback at the Frankfurt show.
Peugeot is displaying its futuristic EX1 concept, a two-seater that has broken several records for acceleration from a starting point for an electric vehicle. Not surprising, given its 0-62 mph in 3.58 seconds.
Not to be outdone, BMW is touting its i3 concept. While not as small as some of the other electric offerings, BMW says by making the passenger cabin out of carbon fiber, it has "resolved the contradiction that an electric car has to weigh more because of heavy batteries."
It's not just the city vehicles that are looking to make the most out of space. Many cars feature scissor and butterfly doors that open toward the top as well as doors that open toward each other, optimizing interior space.
Only time will tell if the city vehicles being touted at the Frankfurt show will be the next big thing, or if they'll suffer the same fate as the Segway motor scooter, which was also hyped to be the ultimate city commuter, but never really caught on with the public.
If you go ...Location: Frankfurt fairgrounds, Frankfurt, Germany.
When: 9 a.m. to 7 p.m., Saturday through Sept. 25.
Costs: Saturday-Sunday, 15 euros; Monday through Friday, 13 euros. Children up to the age of 5 are free. Visitors in wheelchairs, and one person to assist them, also receive free admission. Some reduced admission prices are available after 3 p.m. on weekdays and for students.
Food and drink: There are plenty of food and drink stands scattered throughout the show.
Website:www.iaa.de, with an English option.
Directions: Autobahn exit Frankfurt West/Messe or other exits following IAA signs. Roads to the allocated car parks are also signposted. To get directly to the visitors parking lots at the Rebstock grounds, enter one of the following addresses in your navigation system:
Old navigation systems: "Ursinusstrasse"
New navigation systems: "Zum Messeparkhaus Rebstock"