Maj. Gen. Longo, deputy USAREUR commander, retires
---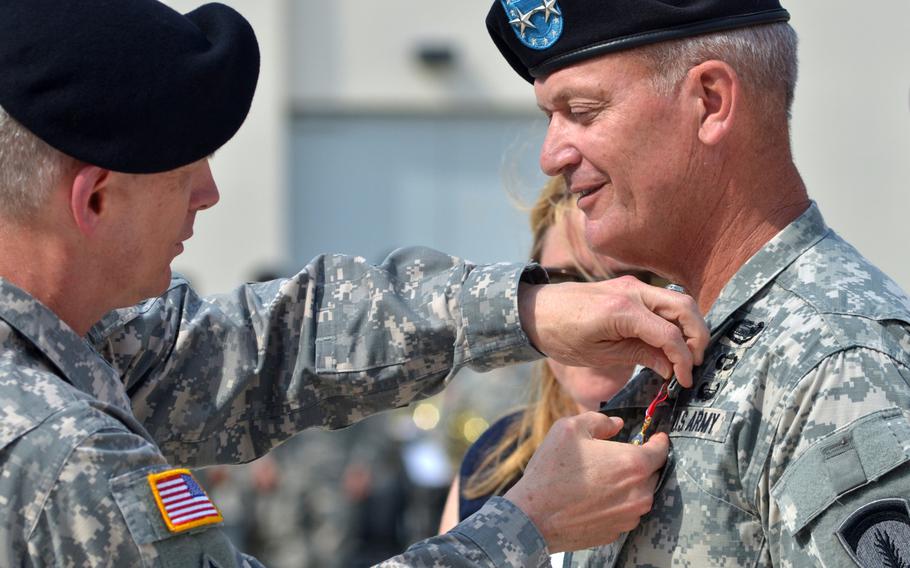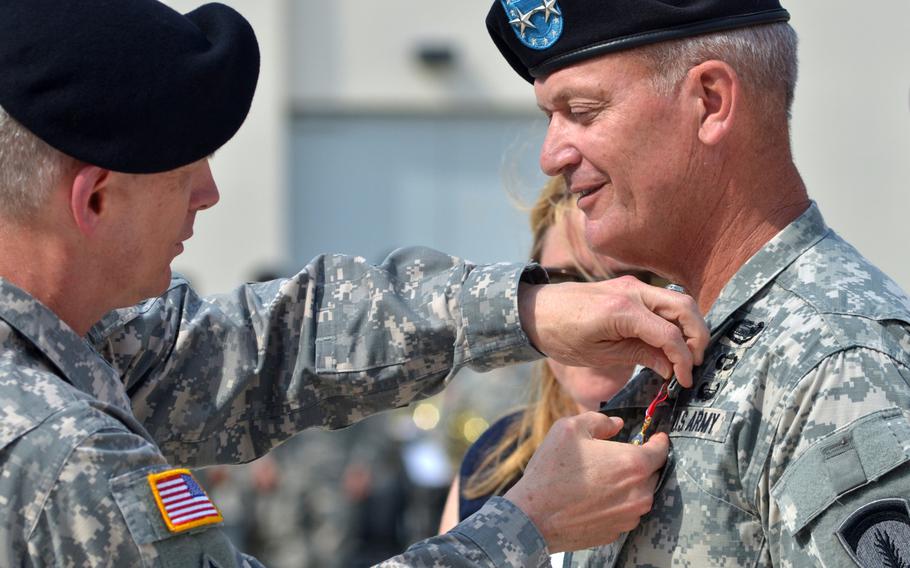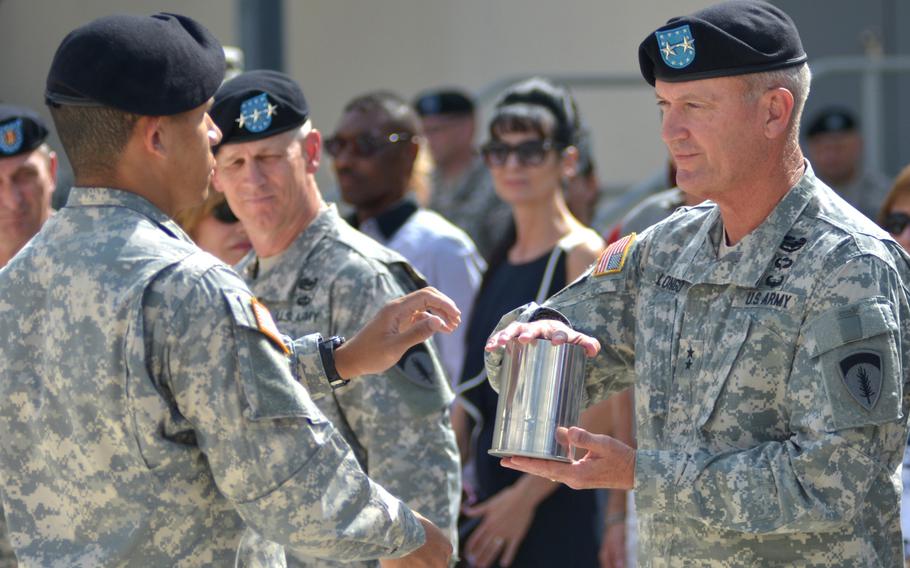 This story has been corrected.
WIESBADEN, Germany — A career that began more than 34 years ago in Germany ended Tuesday with a farewell celebration for Maj. Gen. Richard Longo, who has served as deputy commander of U.S. Army Europe since June of last year.
Longo entered military service in 1980 as a second lieutenant and platoon leader with 333rd Field Artillery, based in Germany, after receiving a commission at Furman University. Most recently, his positions included commander of the Combined Joint Inter-Agency Task Force-Afghanistan; chief of staff, U.S. Army Pacific; and commander, Division Artillery, 1st Infantry Division, U.S. Army Europe and Operation Iraqi Freedom.
"The world and our Army have changed significantly over 34 years of his service, and I would make the case that changes and advances are in large part due to innovative, engaged, and positive leadership," USAREUR commander Lt. Gen. Donald M. Campbell Jr. said in his remarks.
Longo praised all those he has worked with, military and civilian: "the officers, the noncommissioned officers, the enlisted soldiers, the civilians and the family members."
Campbell presented Longo, who plans to retire in Park City, Utah, with his wife, Dianne, the Distinguished Service Medal.
Maj. Gen. Walter Piatt, who handed over command of the U.S. Army 7th Joint Multinational Training Command to Brig. Gen. Christopher Cavoli in a ceremony in Grafenwöhr, Germany, Monday, will succeed Longo as USAREUR deputy commander.
CorrectionThe original version of this story had the incorrect rank for Donald M. Campbell Jr. Campbell is a lieutenant general.
---
---
---
---