Long-range rocket launchers arrive in Europe
by
Martin Egnash
September 11, 2019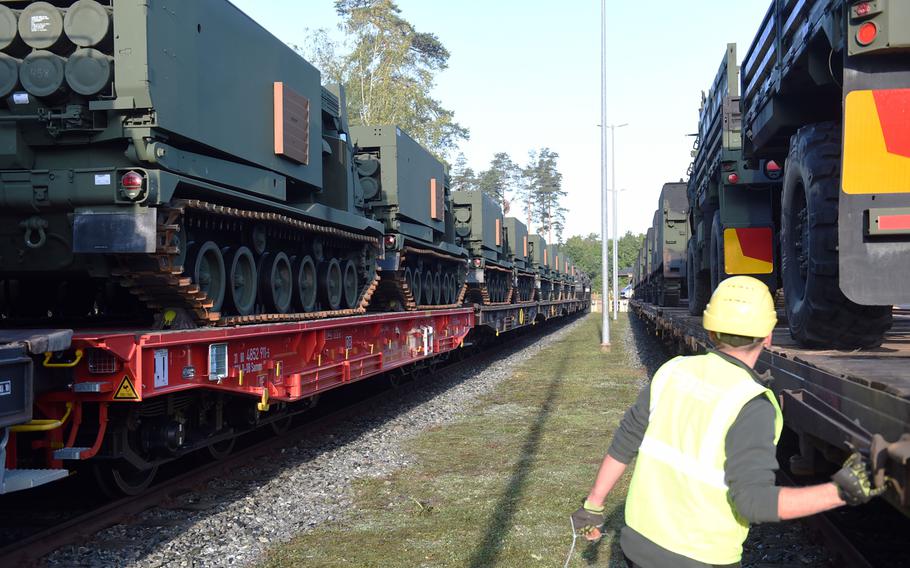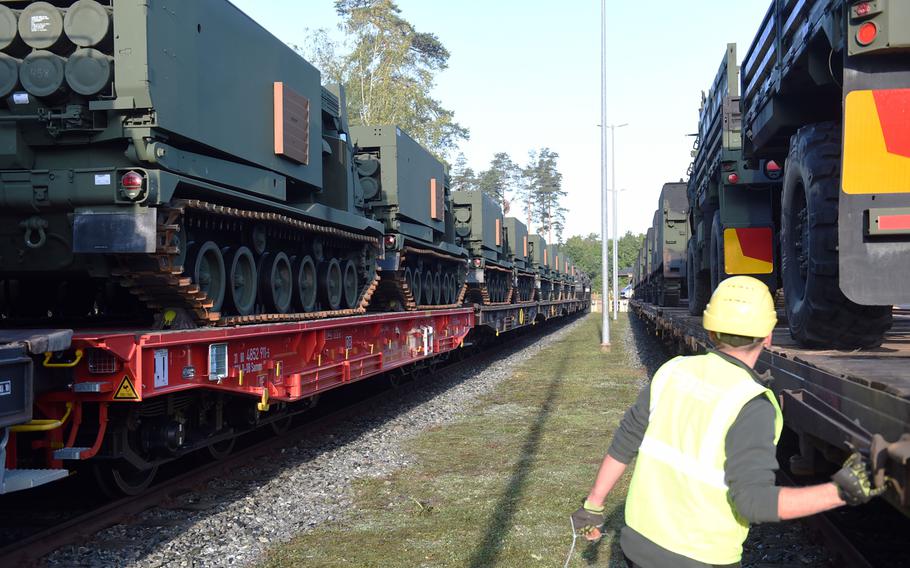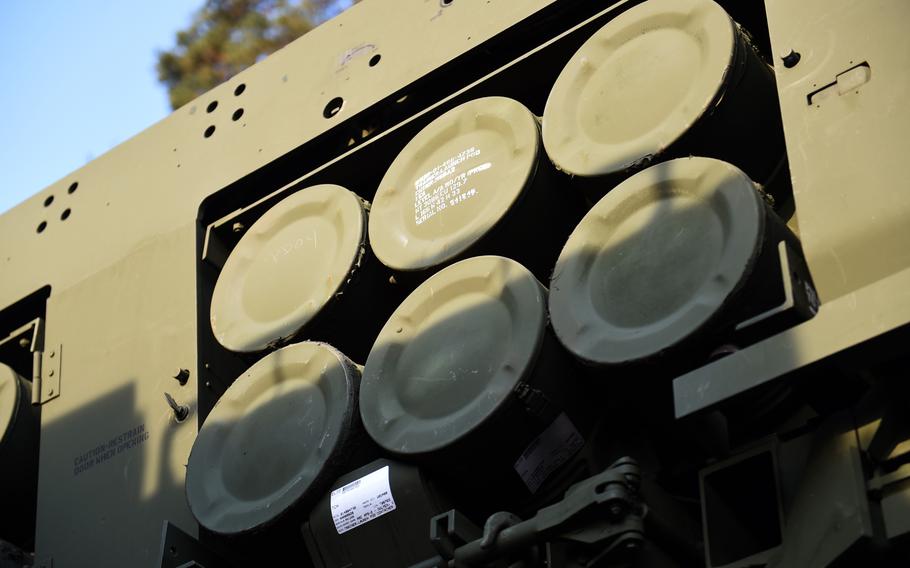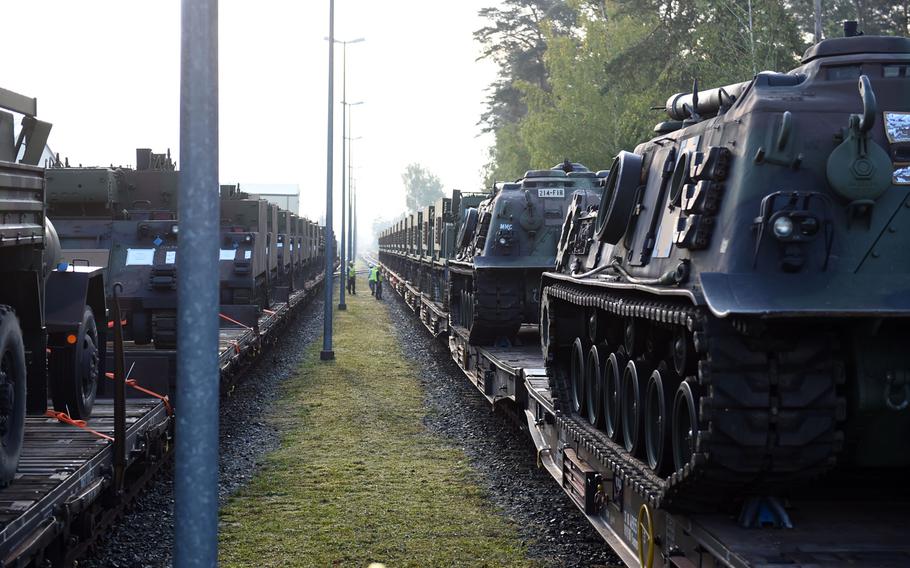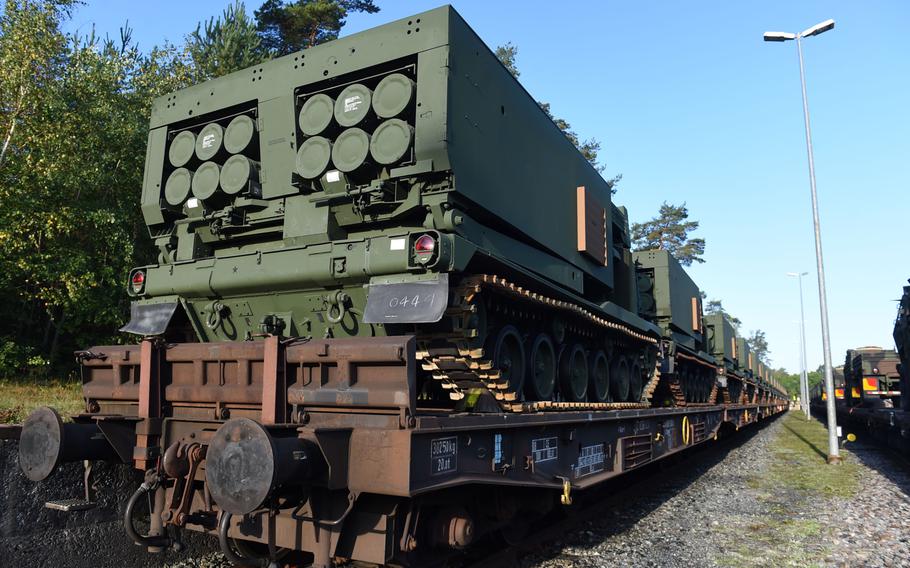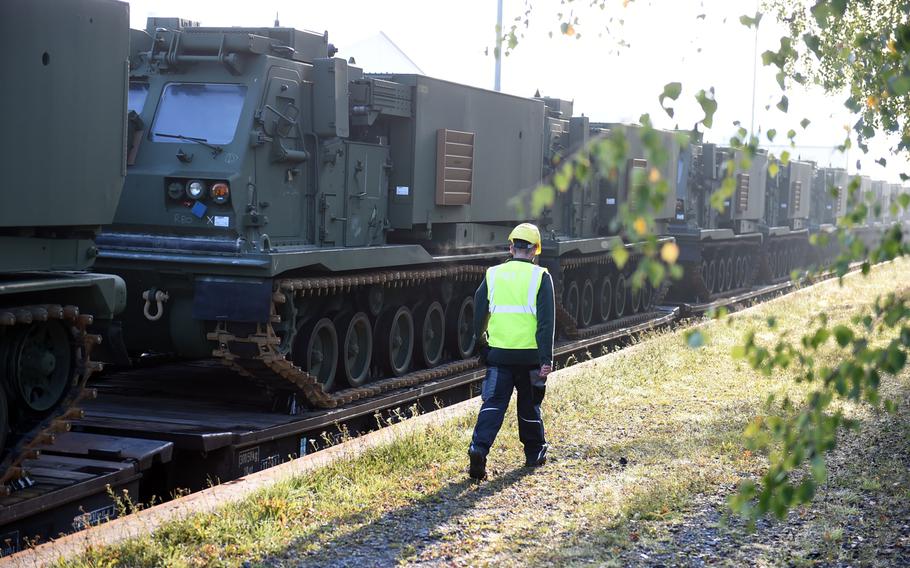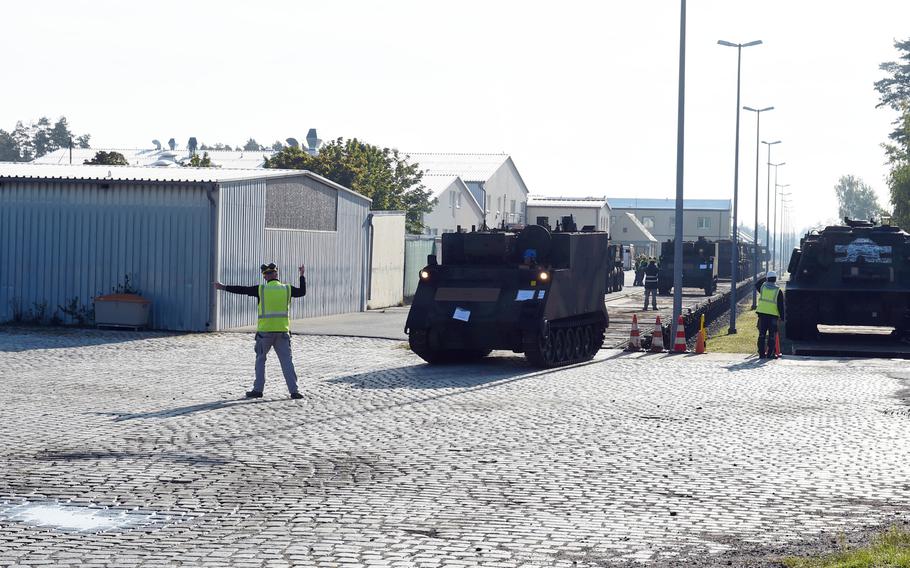 GRAFENWOEHR, Germany — The first contingent of U.S. rocket artillery vehicles began arriving in Europe on Wednesday to outfit a unique American brigade on the Continent.
The 41st Field Artillery Brigade, which activated in November, received the shipment of 16 M270-A1 multiple launch rocket systems, or MLRS, along with several support vehicles. Built atop an M2 Bradley Fighting Vehicle chassis, each MLRS is capable of firing 12 long-range precision rockets in less than a minute.
The newly-armed brigade is composed of two MLRS battalions and one support battalion, and is the only U.S. rocket artillery brigade in Europe. But officials declined to say how many MLRS the unit will be outfitted with in total.
The system was developed in the late 1970s and first saw combat during the Persian Gulf War in early 1991, when they began dropping what surrendering Iraqi soldiers dubbed "steel rain," the U.S. Army has said. The rockets they fired released thousands of bomblets on the battlefield to fragment enemy formations.
In Europe, the rocket launchers will drastically increase the Army's artillery firing range.
Howitzers used by the Army's 2nd Cavalry Regiment and 173rd Airborne Brigade stationed in Europe have a range of less than 20 miles. The MLRS vehicles can launch rockets at a range of more than 40 miles and can be armed with up to two Army Tactical Missile System pods, each capable of firing a projectile at a targets over 100 miles away.
"It's a great weapon system," brigade commander Col. Seth Knazovich said of MLRS. "We're happy to be here, providing long-range fires in Europe."
The additional firepower comes after the U.S. European Command last year told Congress they needed a long-range fires brigade added to the permanent force structure in Europe.
The force structure change is a result of the 2017 National Defense Authorization Act, which directed the Army to increase its numbers in Europe in order to defend NATO allies and deter aggression.
Placing the new units in Germany is "a display of our continued commitment to NATO and our collective resolve to support European security," an Army statement said.
egnash.martin@stripes.com Twitter: @Marty_Stripes