Long-Range bombers in UK for Ample Strike 16
---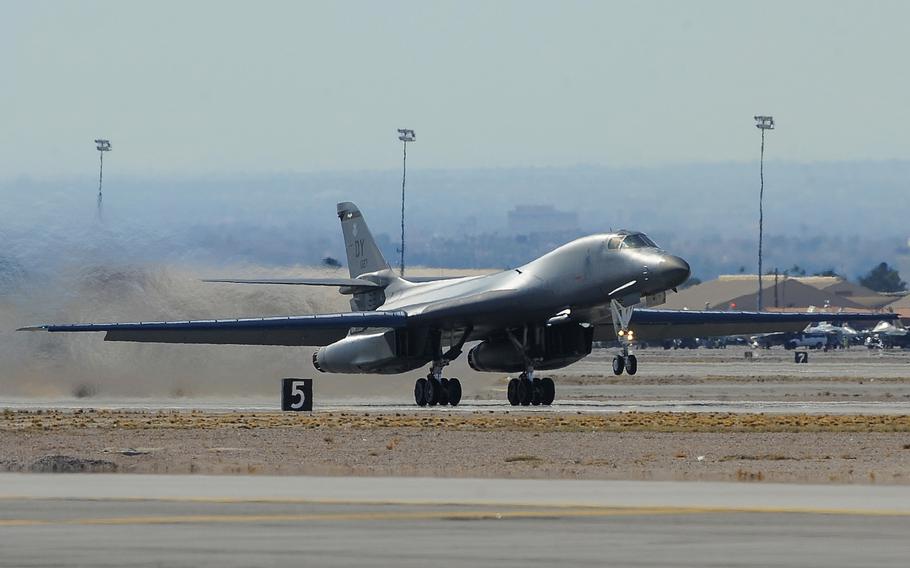 Three long-range U.S. Air Force bombers are now in the United Kingdom to take part in a NATO war game intended to exercise alliance air power, U.S. European Command said.
Two U.S. Air Force B-1B Lancers arrived Friday from the 7th Bomb Wing out of Dyess Air Base, Texas, joining an Air Force B-52 Stratofortress. The bombers will take part in Exercise Ample Strike 16, an annual Czech Republic-led exercise that began Monday and will run until Sept. 16.
During Ample Strike, the B-52, B-1Bs, and airmen from 2nd Air Support Operations Squadron, Vilseck, Germany, will conduct day and nighttime operations to improve the ability of alliance forces to fight together, EUCOM said in a release.
The B-52 Stratofortress has been in Europe since Aug. 24, participating in the Slovak International Air Fest at Sliac Air Base, Slovakia, The long-range bomber then redeployed to RAF Fairford, United Kingdom.
The deployment of long-range bombers to Europe has been relatively rare during the post-Cold War-era, but such rotations have become somewhat more routine during the past two years as the U.S. intensifies the pace of its operations in the region amid concerns about a more aggressive Russia.
news@stripes.com
---
---
---
---