Lakenheath squadron wins honors after flying 2,000 missions against Islamic State last year
by
Christopher Dennis
September 3, 2019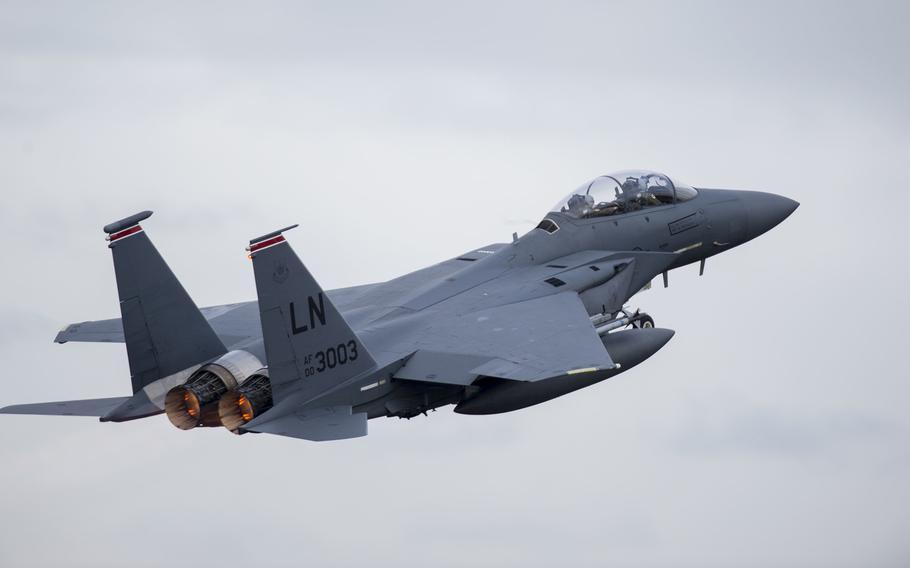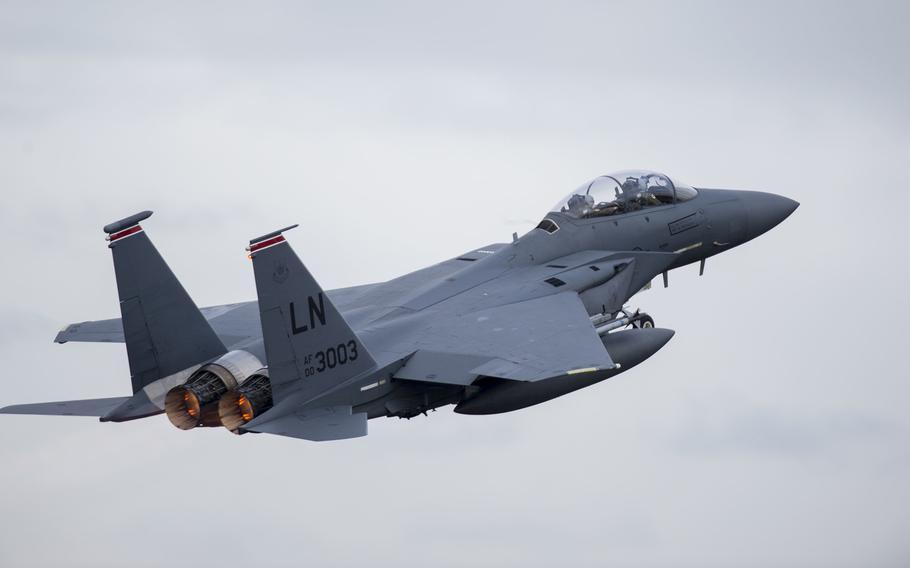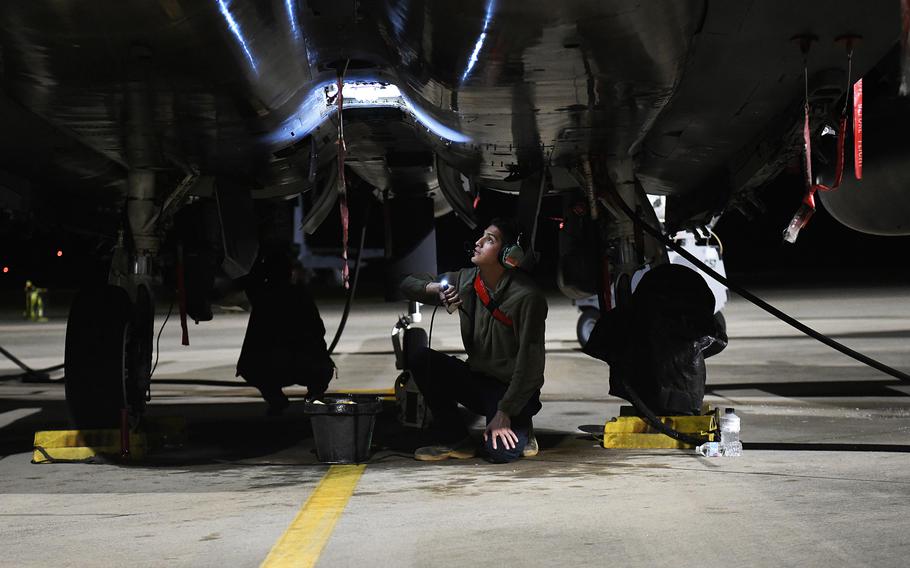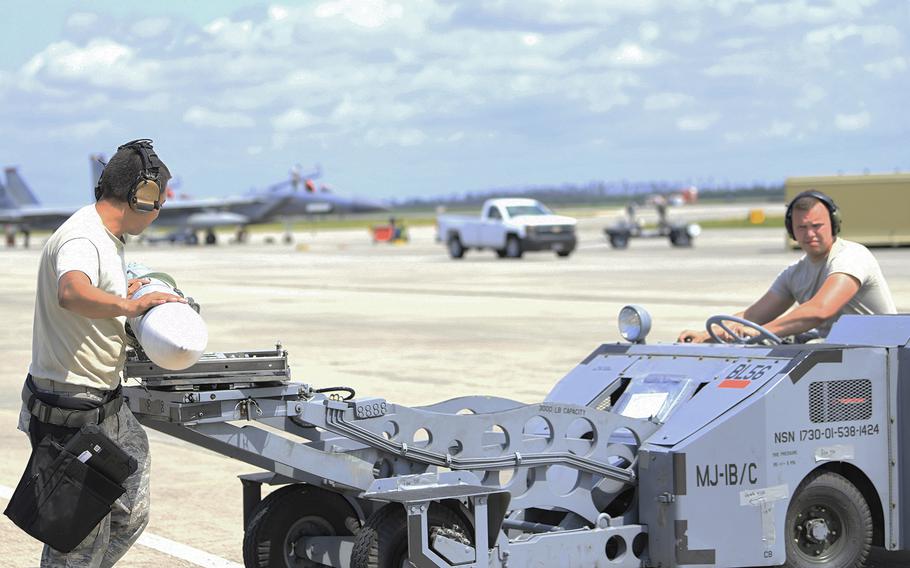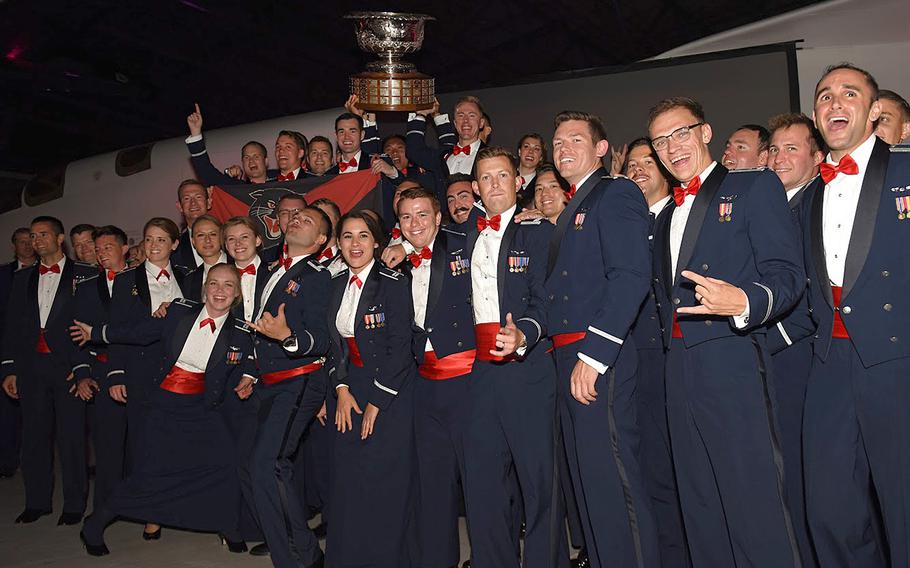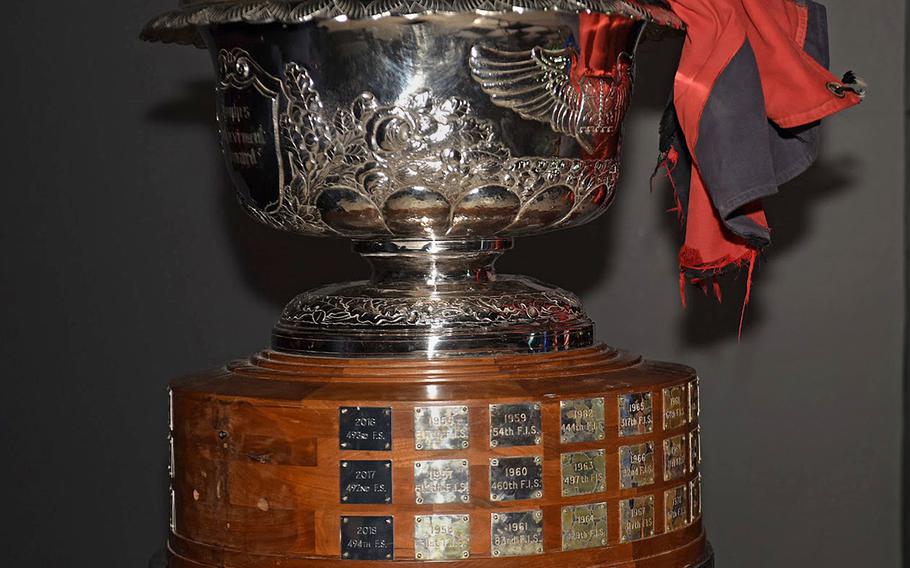 RAF LAKENHEATH, England — A U.S. fighter squadron that flew thousands of hours fighting the Islamic State group last year has received the Raytheon Trophy, marking the third time in a row a Lakenheath unit has won the honor.
The 494th Fighter Squadron received the 66-year-old trophy, a servicewide award sponsored by defense contractor Raytheon, for its overall performance and in recognition of its six-month deployment to the Middle East last year.
"In the spring of 2018, when things in Syria were heating up, 494th was deployed in support of Operation Inherent Resolve," current squadron commander Lt. Col. Jaina Donberg said. "They set records for the amount of sorties in a 24-hour period and the most defensive counter-air sorties."
While deployed with the 332nd Air Expeditionary Wing, the "Panthers" completed nearly 10,000 flying hours and over 2,000 missions while dropping more than 500 bombs during operations against ISIS, according to a 2018 statement.
The F-15 squadron also completed its deployment in the midst of a crowded and complex airspace.
"When there are Russian and Syrian fighter bombers and small unmanned aerial vehicles you have to run intercepts on, they were always within a short amount of time having to make decisions about engagements," Donberg said.
Four years ago, Raytheon opened up eligibility for the trophy to all top fighter squadrons in the Air Force, said Wes Kremer, president of Raytheon Missile Systems. Previously, the competition was open only to air-to-air fighter squadrons. The Air Force runs the selection process, Kremer said.
The squadron submitted its achievements, which included inspection records, competitions, mission reports, how the squadron aligned with the national defense strategy and more, Donberg said.
The previous two years the award went to the 493rd and 492nd squadrons out of Lakenheath. This is the first time the 494th has claimed the award, which was first introduced as the Hughes Trophy in 1953.
The silver trophy will stay in England with the 494th Squadron for the year before going to the next unit to earn it. Some in Lakenheath don't think it will go far.
"I'll tell you, I think we're the front runner for a fourth year," said Col. Jason Camilletti, the operations commander for the 48th Fighter Wing.
dennis.christopher@stripes.com Twitter: @chrisbdennis