Koalas for a cause: Kaiserslautern military community raises funds for Australia fire victims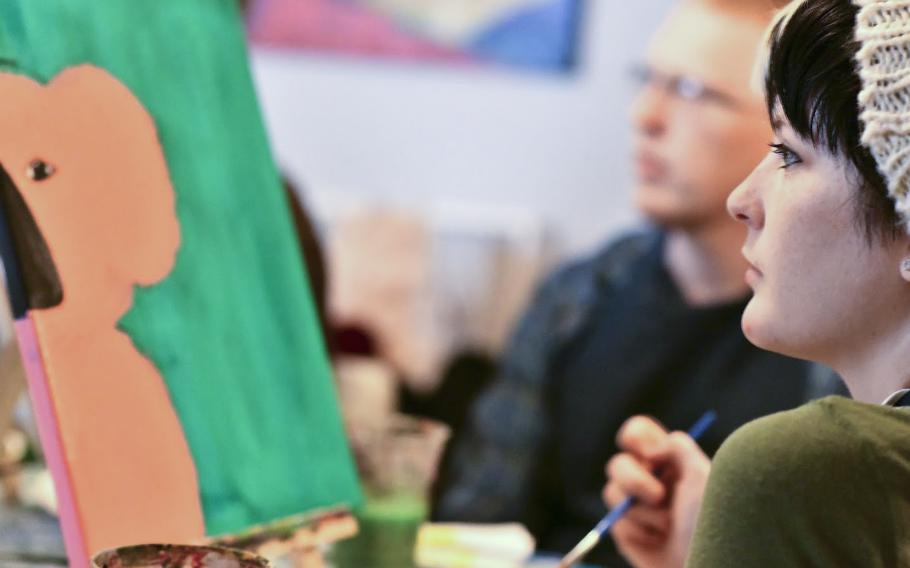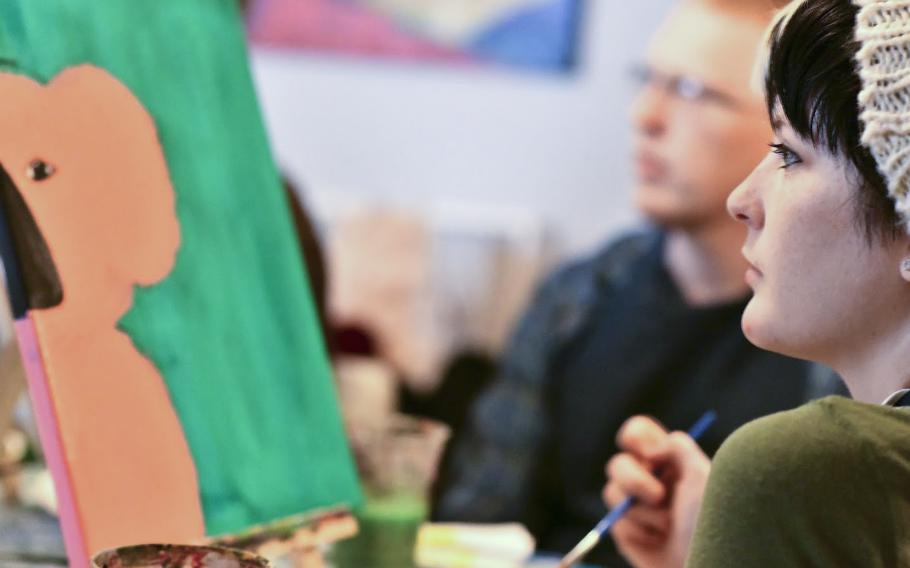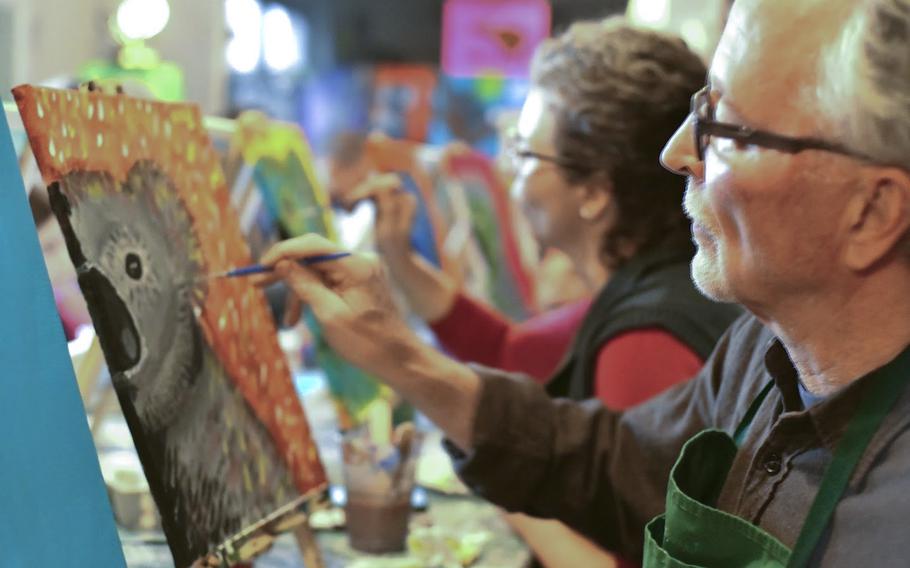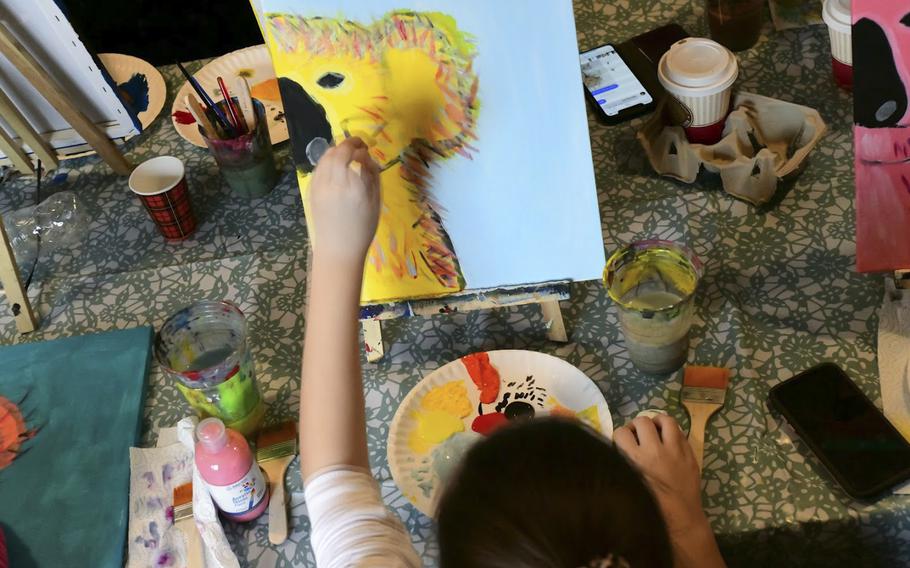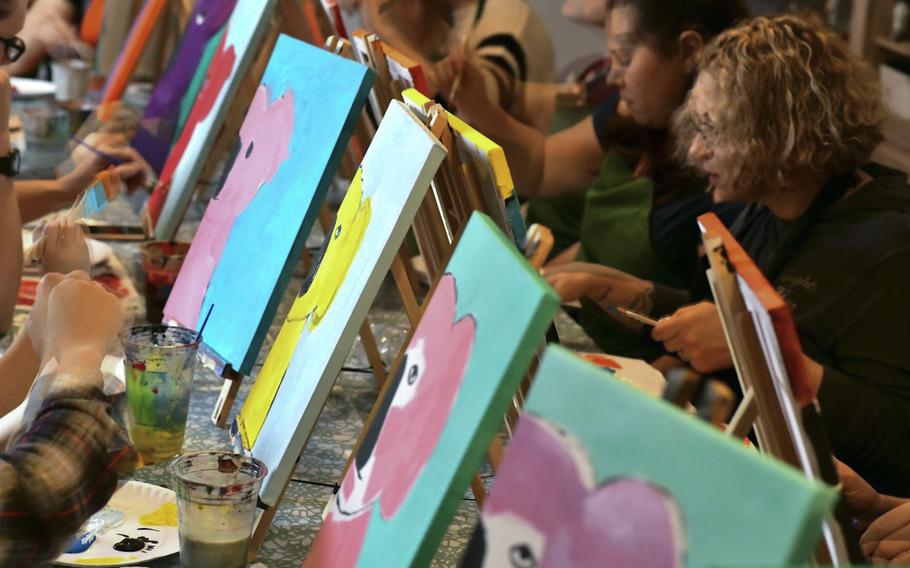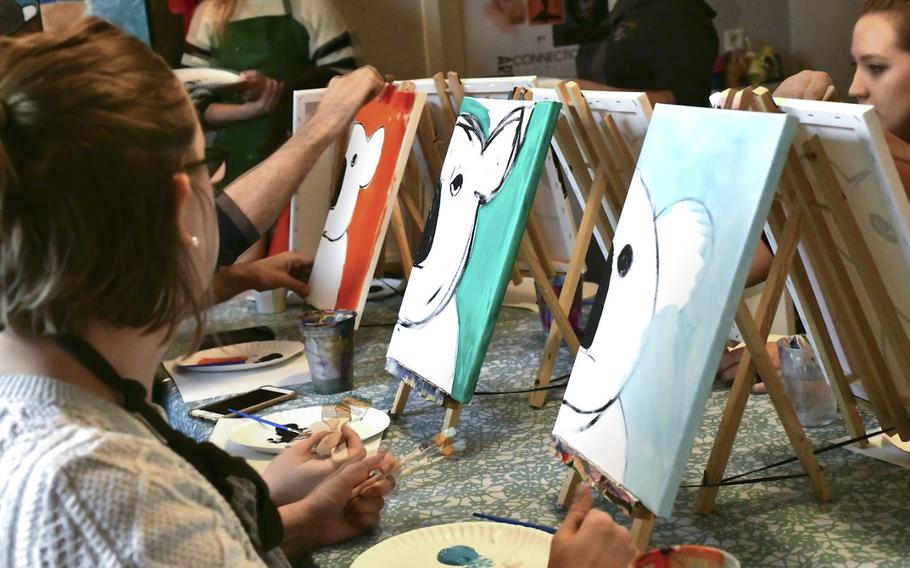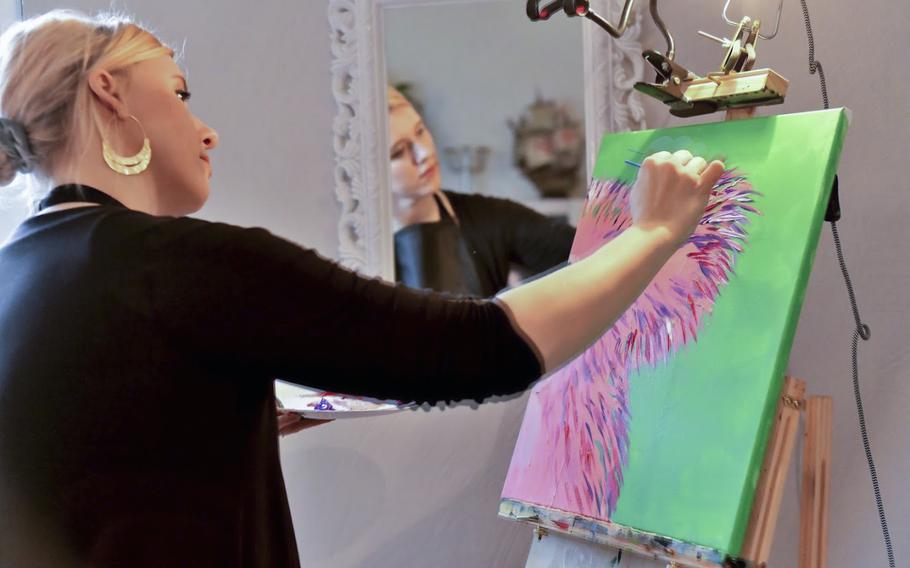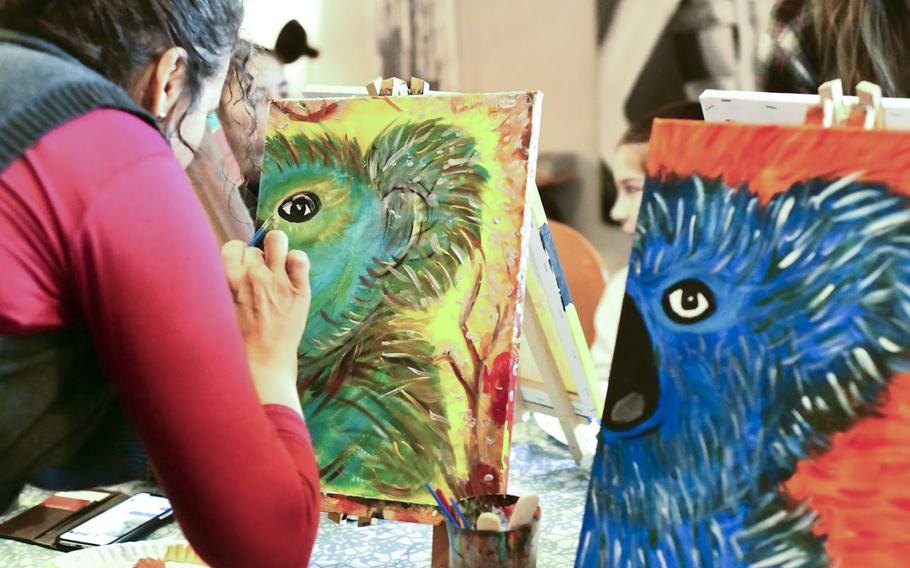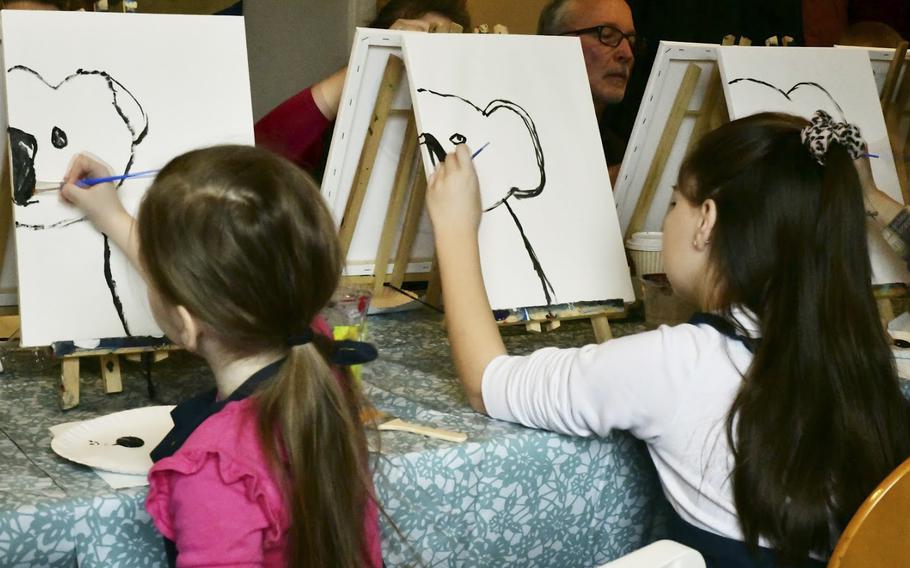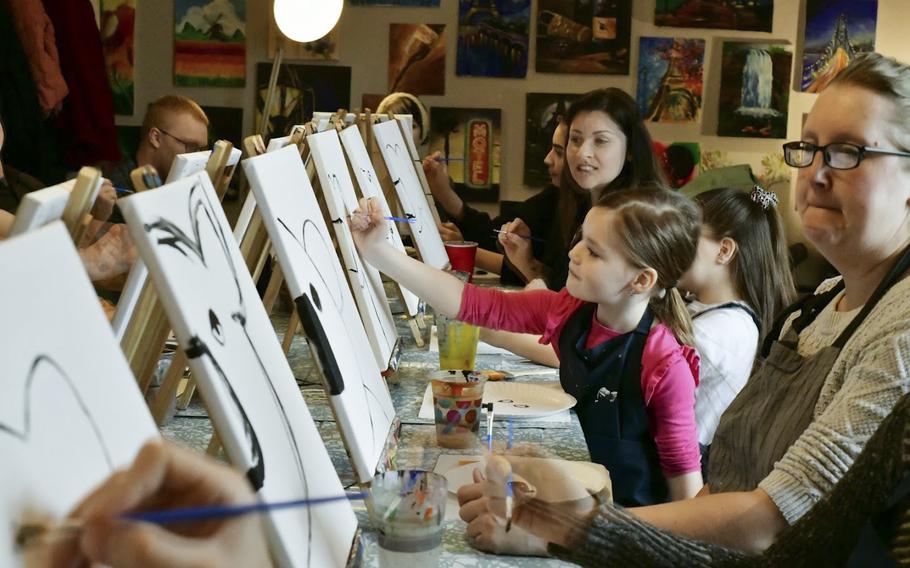 LANDSTUHL, Germany — Michaela Olthoff signed up right away when she saw an unusual Facebook post in early January: Paint a portrait of a koala and help raise money for animals that have been severely burnt or had their habitat destroyed in the Australian bushfires.
"I wanted to do what I could to help and this seemed like a fun thing to do with my husband," said the 24-year-old from Great Falls, Mont., who has lived near Ramstein Air Base for the past year.
The wildfires in Australia have devastated large tracts of the country's southeast, killing more than 30 people and, according to an estimate by University of Sydney ecologist Chris Dickman, more than a billion animals.
Days before Olthoff, her husband, Air Force Staff Sgt. Cody Olthoff, and 14 other members of the Kaiserslautern military community picked up paintbrushes in artist Beatrice Gentry's packed studio in Landstuhl, Capt. Ian H. McBeth died along with First Officer Paul Clyde Hudson and Flight Engineer Rick A. DeMorgan Jr. when their tanker plane crashed as they fought the wildfires.
McBeth, 44, was also from Great Falls. "We didn't know him but it makes being here even more meaningful," said Cody Olthoff.
Gentry had the idea for the fundraiser after sending a small donation to a charity supporting victims of the Australian wildfires and "wishing I could do more because it hurt so much to see what was happening," she said.
The fundraiser sold out within three hours, she said.
The nearly $40 paid by each of the 16 amateur painters to attend – or around $640 – will be sent by the end of the month to an Australian charity, along with the proceeds from an online auction of paintings, including a colorful koala painted Saturday by Jizela Dutka-Chirichetti, who attended the fundraiser with her husband, Paul.
The auction is dedicated to the memory of the three Americans who died in the tanker plane crash, Gentry said. All three were veterans.
zeitvogel.karin@stripes.com Twitter: @StripesZeit