Kaiserslautern police looking for suspected child molester
---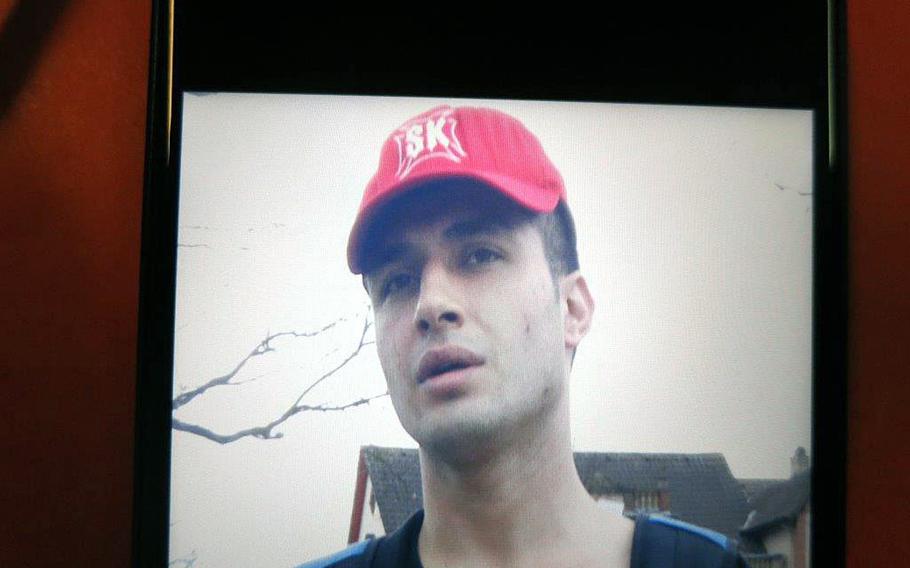 KAISERSLAUTERN, Germany — Police are searching for a young man suspected of molesting three children Monday afternoon in Kaiserslautern.
In each instance, passers-by intervened or the children managed to run away, preventing him from possibly carrying out further acts, police said in a statement. They were still searching for the man Tuesday morning.
In the first instance, the man approached a girl at about 3 p.m. near Adolph-Kolping-Platz. Her father heard her scream and ran to her. He managed to take a picture of the suspect, police said. At about 6 p.m., the suspect was spotted on Mainzerstrasse and an hour later on Rauschenweg. In each case, he made physical contact with children, but the children ran away. Police did not give the ages of the children.
Police were distributing the photo of the suspect, described as in his mid-20s, between 5-foot-9 and 5-foot-11, with short black hair and a vertical scar on the right side of his face at the level of his nose. He was carrying a black backpack and wearing a red baseball cap with the initials "SK" on the front.
Anyone with information is asked to call police at: 0631-369-2620.
---
---
---
---