GALLERY
Kaiserslautern exhibit shows conflict through eyes of fallen war photographer
by
Matt Millham
April 9, 2015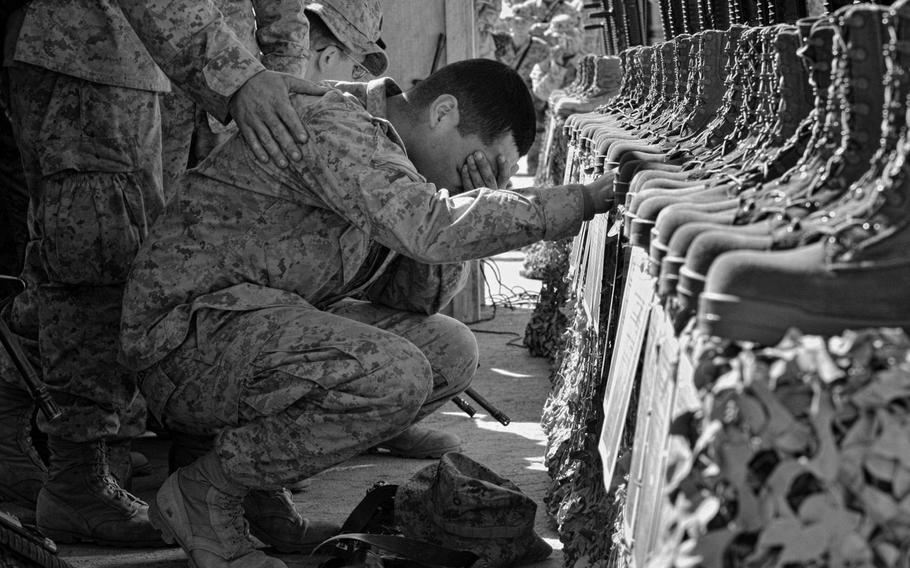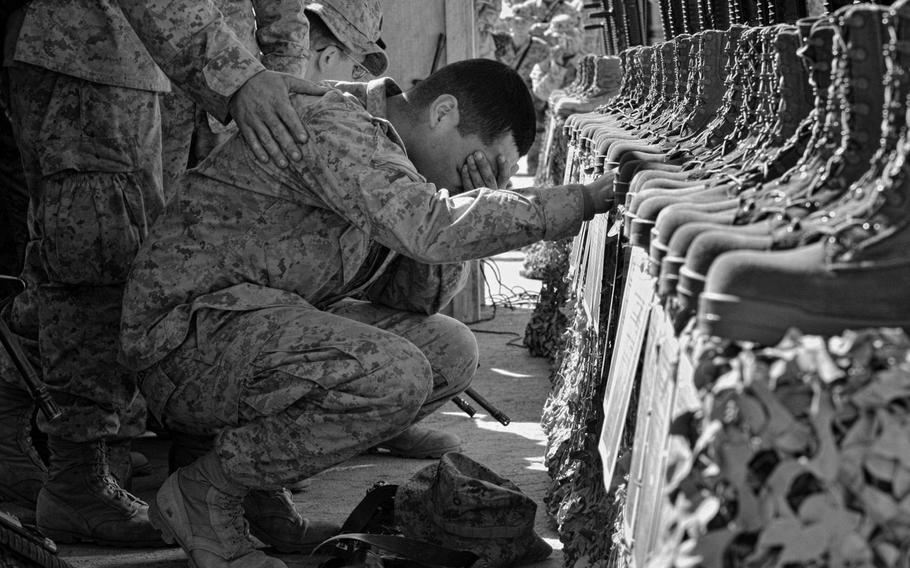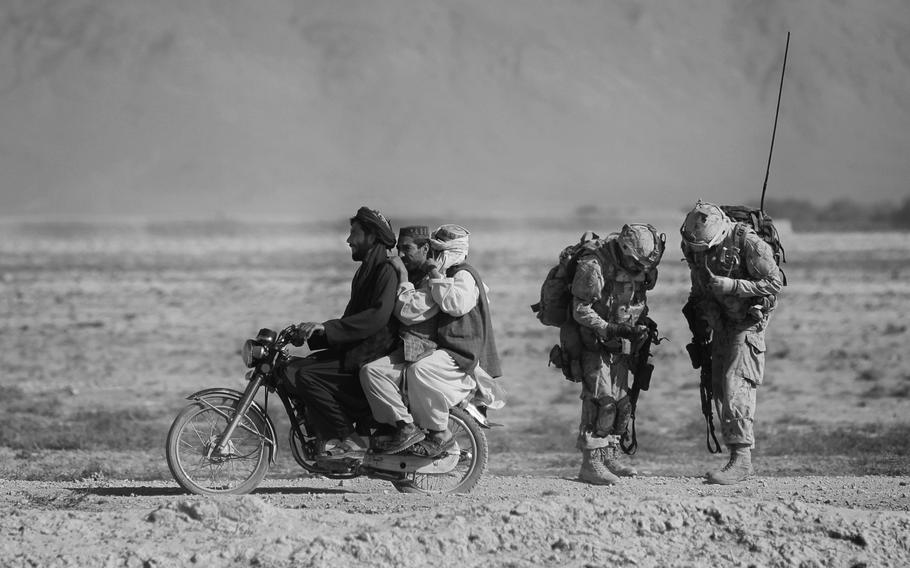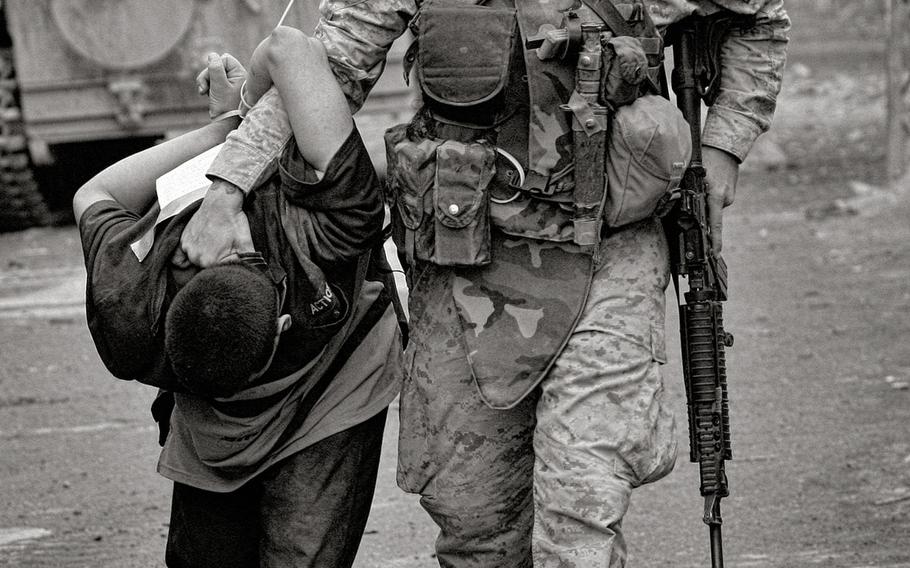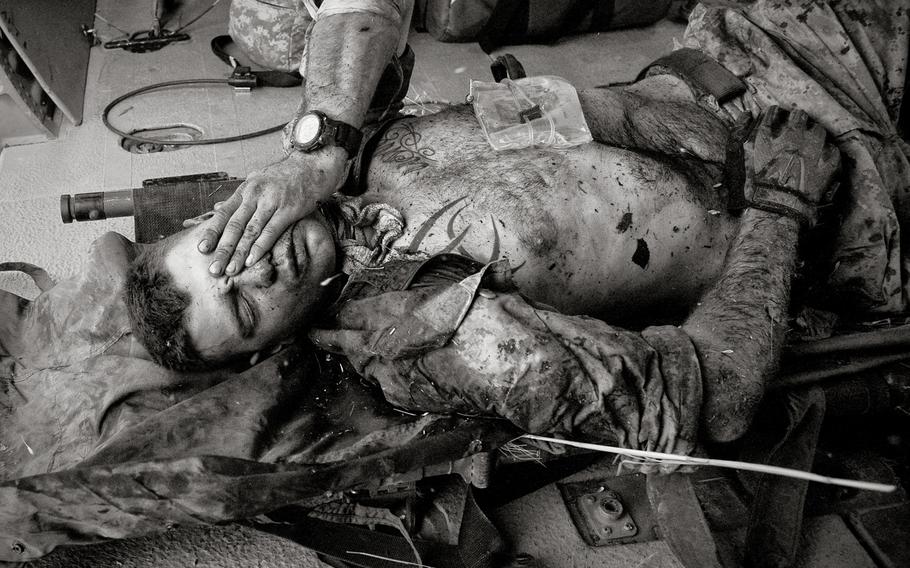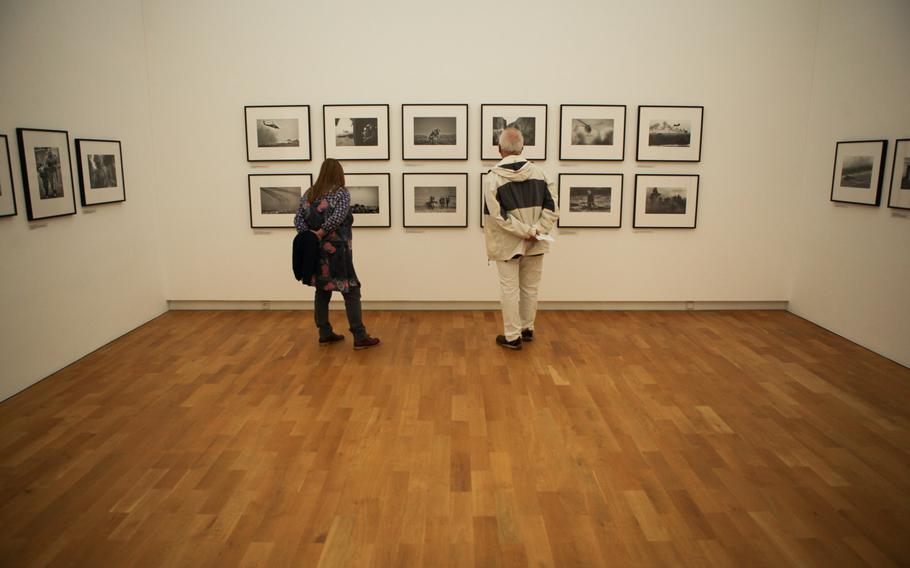 KAISERSLAUTERN, Germany — A collection of photographs by an Associated Press war photographer gunned down in Afghanistan a year ago is on display at the Pfalzgalerie through April 26.
German-born Anja Niedringhaus, who won a Pulitzer Prize for her work in Iraq, spent more than two decades covering conflict around the world. She was shot dead April 4, 2014, by a policeman while covering preparations for Afghanistan's presidential elections.
The exhibit, which contains more than 70 photographs, deftly captures the horror and humanity of the wars Niedringhaus covered. Haunting images from Balkan graveyards are intermixed with shots of playfulness, pain and fear from the wars in Iraq and Afghanistan, Gaza and the Arab Spring in Libya.
A young girl's eyes pierce the lens as a U.S. Marine searches a house in Baghdad's Abu Ghraib district.
A child waves a toy gun while riding a merry-go-round at a festival in Kabul.
A bloody Marine clings to life as he is airlifted off the battlefield in Kajaki, Afghanistan.
Just one of the photos at the gallery is in color: Scores of nearly monochrome Marines in desert camouflage stand and squat in a horseshoe formation in the Kuwaiti desert in December 2002, waiting for the invasion of Iraq to begin. At the bottom of the photo, a bright red Santa Claus addresses the crowd.
Photos from the U.S.-led wars in Iraq and Afghanistan make up most of the collection. The exhibition also includes images of the fighting between Israel and the Palestinians, the breakup of Yugoslavia, the turmoil in Libya and other conflicts.
Two dozen more pictures by Niedringhaus are on display at Kaiserslautern's Pfalztheater and can be viewed for an hour before performances.
The Pfalzgalerie is open 11 a.m. to 8 p.m. Tuesdays and 10 a.m. to 5 p.m. Wednesdays through Sundays. Admission is 5 euros each or 10 euros for a family ticket. The Pfalztheater's schedule is posted at www.pfalztheater.de. For more information on the exhibit, go to www.mpk.de.
millham.matthew@stripes.com Twitter: @mattmillham
---
---
---