Joint Ukraine-NATO military exercise starts in Bulgaria
by
Matt Millham
March 21, 2014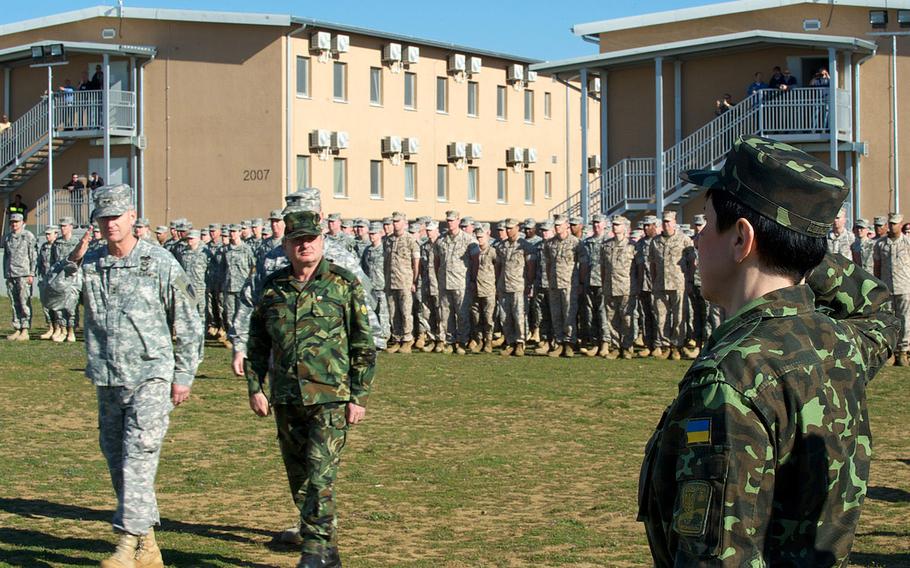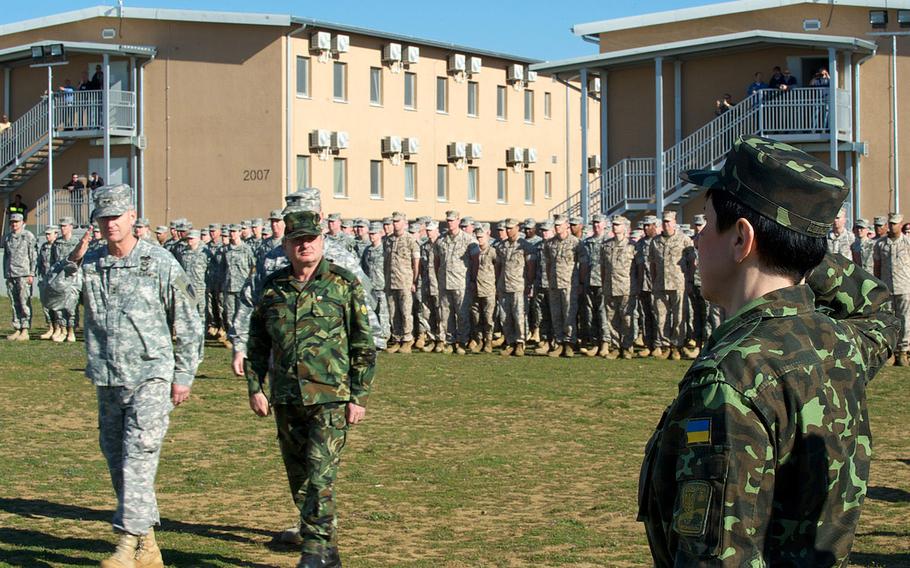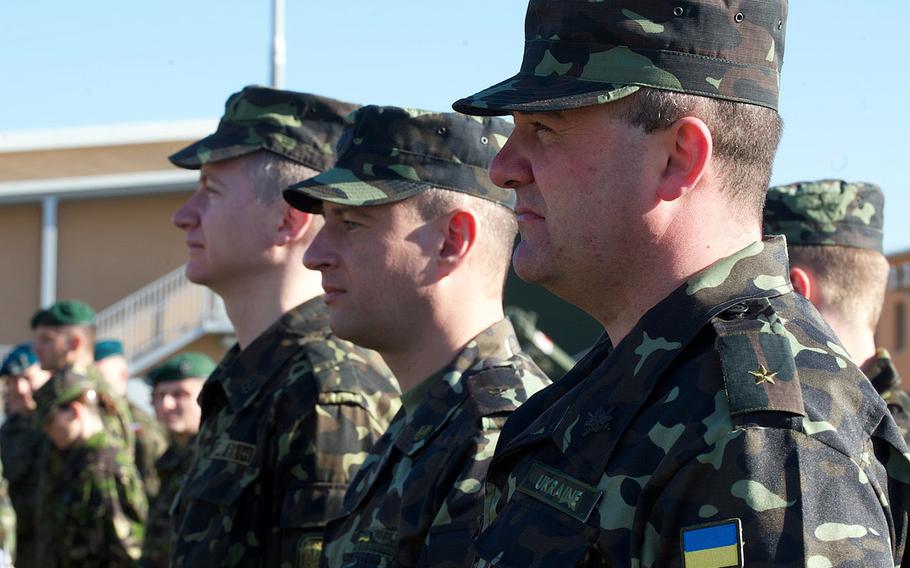 KAISERSLAUTERN, Germany — More than a dozen Ukrainian military officers joined U.S. and NATO troops in a two-week military exercise that started Friday in Bulgaria as Russian President Vladimir Putin signed a bill finalizing his country's annexation of Crimea from Ukraine.
Planning for the exercise, which involves roughly 700 troops from 12 nations, has been in the works for about a year, said Jesse Granger, a spokesman for U.S. Army Europe.
"It just so happens that the execution date coincided with recent events," he said.
Dubbed Saber Guardian, the exercise at the Novo Selo training facility in eastern Bulgaria includes personnel from Armenia, Azerbaijan, Belgium, Bulgaria, Georgia, Moldova, Poland, Romania, Serbia, Turkey, the United States, representatives from NATO and 15 Ukrainian staff officers. The inclusion of the Ukrainian officers was planned before the outbreak of tensions between Russia and Ukraine over Crimea, Granger said.
The exercise involves peace support operations and humanitarian assistance and is aimed at senior-level staff, Granger said. The movement of units that would conduct those operations is done by computer simulation.
Host nation Bulgaria's eastern border on the Black Sea is roughly 260 miles from the Crimean port city of Sevastopol, where pro-Russian self-defense forces on Wednesday stormed a Ukrainian naval base following a Russian-backed referendum to separate Crimea from Ukraine. Putin finalized Russia's annexation of Crimea on Friday as the U.S. threatened to increase sanctions and the European Union considered imposing penalties of its own on Moscow.
"While some countries threaten stability in this very region, our peaceful, humanitarian-focused exercise will help bring stability to this geopolitically significant part of the world," Maj. Gen. Richard Longo, USAREUR's deputy commander, said in a news release announcing the start of the exercise.