Italian workers protest job cuts on bases
by
Lisa M. Novak
July 7, 2010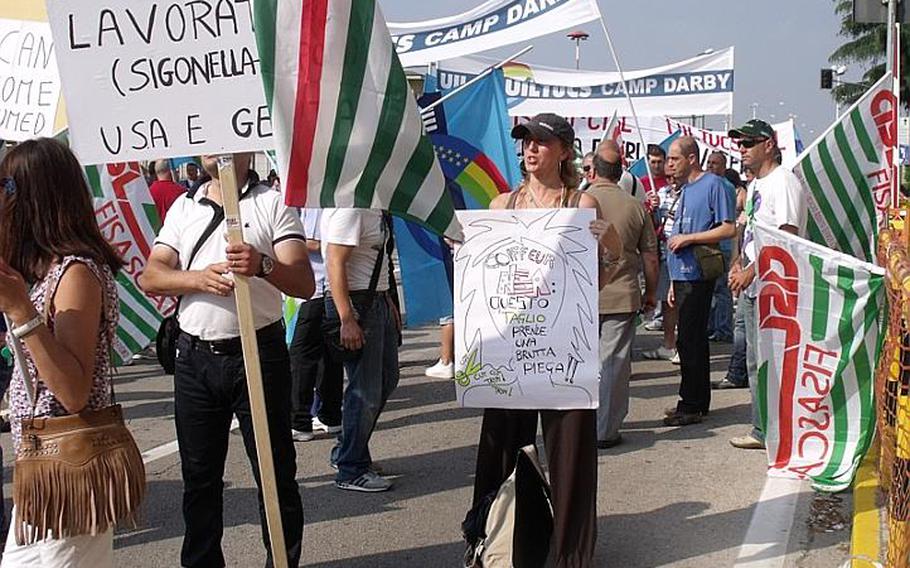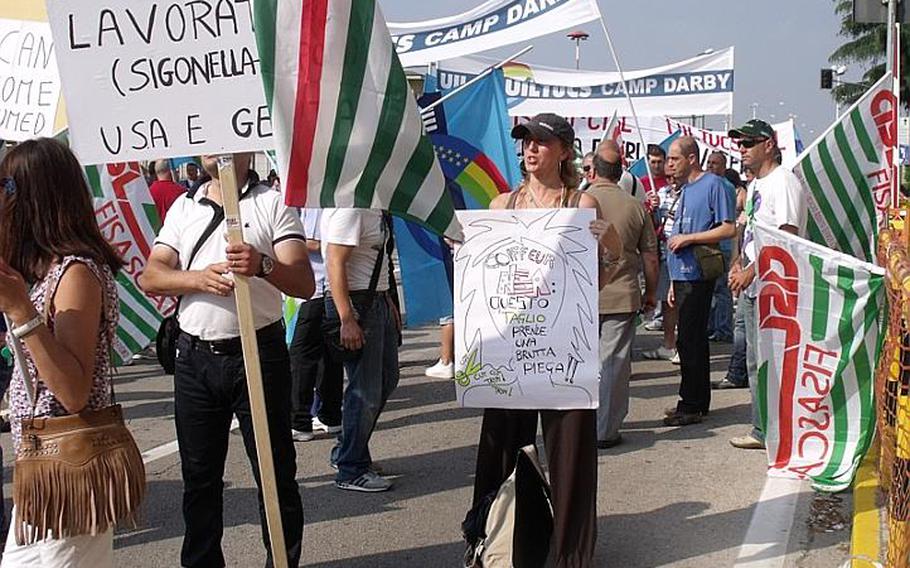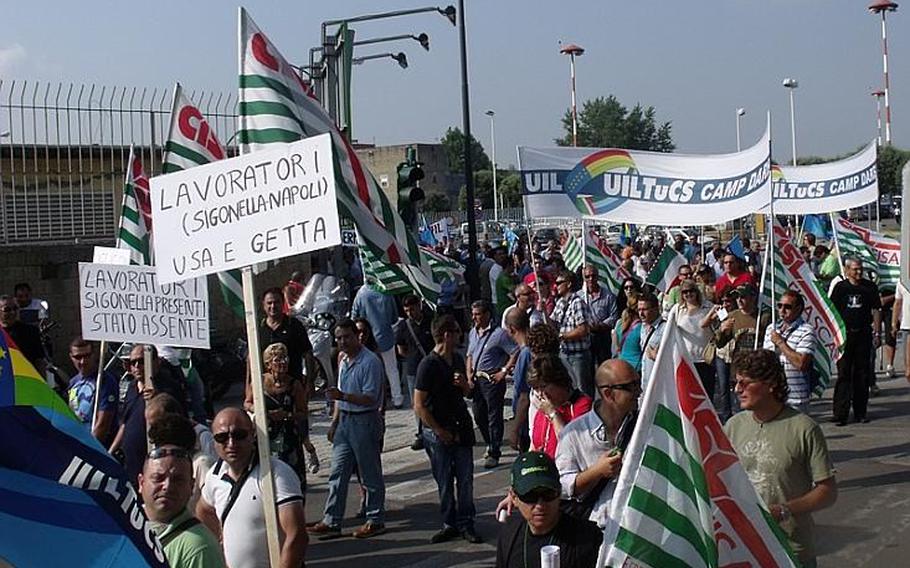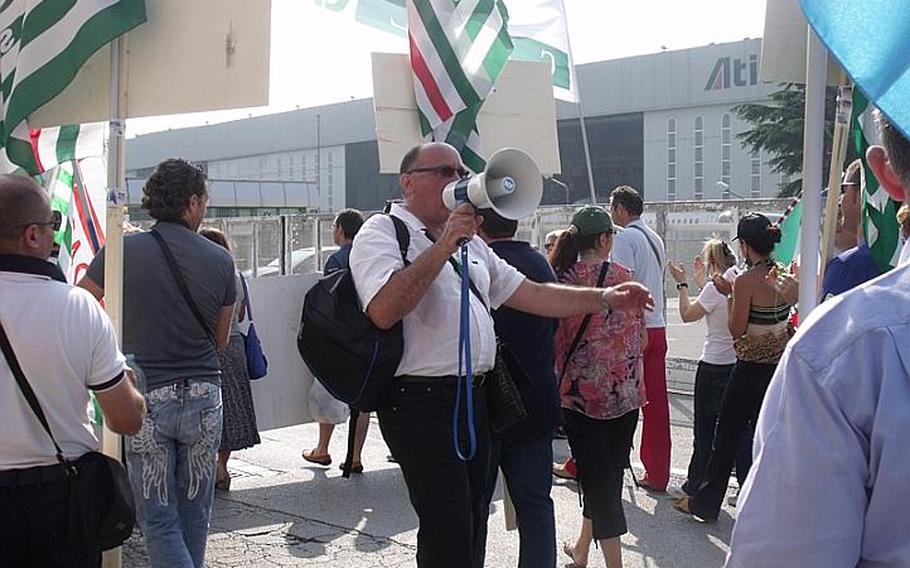 NAPLES, Italy — Hundreds of Italian employees from military installations throughout Italy marched outside U.S. installations Wednesday morning, protesting pending job cuts in Naples and Sigonella.
The main protests were at the front gate of the Capodichino Navy base in Naples, where Navy headquarters units are located. Striking workers blocked access to the main gate for most of the work day. The back gate of the base remained open.
The Navy support site in Gricignano, where housing, the commissary and other support services are located, also were affected by the strike.
"Very few local nationals showed up for work today," said Lt. Matt Gill, a spokesman for Naval Support Activities Naples. The commissary was closed along with some recreational facilities and administrative offices. Other departments had reduced operating hours, Gill said.
A few dozen Italians held up union flags or signs outside the main gate at Aviano Air Base. Eugenio Sabelli, the local CISL union representative, said they were demonstrating in support of their fellow workers to the south, but also were concerned about potential job losses of their own. Base officials said U.S. military members pitched in to do some jobs normally handled by Italian workers.
More than a dozen Italians were on strike outside the gates of Camp Darby, base officials said. Naval Air Station Sigonella officials said about 20 protesters demonstrated briefly Wednesday morning in front of NAS 2, the main operational base, with no impact to base operations.
The 24-hour strike was called because of job cuts announced in February, most held by Italian employees. Since then base and union officials have not come to an agreement on how staff reductions will take place.
Union leaders are trying to buy more time for affected employees – around 29 from Naples and 61 in Sigonella – to either find other positions or become eligible for retirement by the Sept. 30 deadline when the job cuts go into effect.
"If we have more time, we can find solutions," said Biagio Montefusco, a base employee and a representative for the CISL FISASCAT union who serves as a national coordinator for Italian employees in Naples and Sigonella.
Navy officials set the deadline to meet workforce requirements by the end of the fiscal year. The reductions are part of a military-wide effort to reduce costs.
The Navy offered a monetary incentive of up to 18,000 euros based on seniority, for individuals in affected positions to voluntarily leave their jobs, said Cmdr. Chris Harris, regional director for manpower and the Navy's foreign labor representative. Workers may also be offered other jobs if they become available, or retrain for other positions.
Protesters also said American contract workers are taking Italian jobs, but Navy officials say that is not the case. Rather than retaining permanent staff positions, individual jobs are contracted out as needed, as a cost-savings measure.
"We just have to be more efficient in how we do our operations and we have to right-size the region based on the current footprint that we have, not living in the past … we just can't do it that way anymore," Harris said.
Several strikers said they planned to travel to Rome to take part in a similar demonstration next Wednesday designed to grab the attention of the Italian government.
Stars and Stripes reporter Kent Harris contributed to this report.