'It's not a joking matter': Soldier wants Ramstein commissary worker fired for 'I can't breathe' comment
by
Jennifer H. Svan
June 9, 2020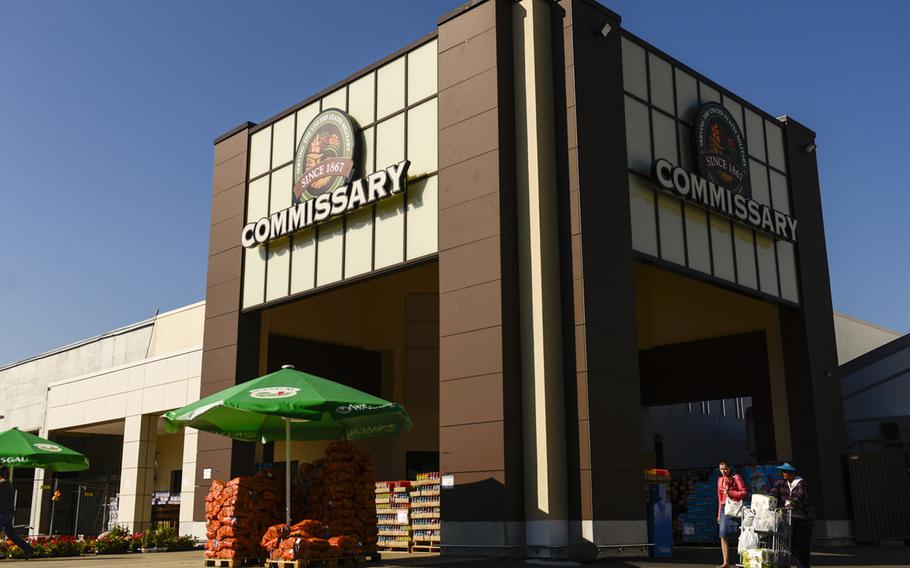 KAISERSLAUTERN, Germany — A Ramstein commissary employee's comments are being investigated by store management after an Army sergeant overheard jokes he made about George Floyd's death and reported him.
"'I can't breathe, I can't breathe,'" Andera Peeples said she heard the employee say to someone behind the glass customer service window at the front of the store June 5, as she waited in line to check out.
"My first reaction was, 'What's going on?' I'm a medical professional. Do I need to help somebody? Because I'm obligated to do so," Peeples said.
Then, she heard the employee laugh and say, "Put your knee on my neck,", said Peeples, a respiratory technician at Landstuhl Regional Medical Center.
Video footage captured Floyd, an African American, repeatedly saying "I can't breathe" as a white Minneapolis police officer kneeled on his neck for nearly nine minutes, eventually killing him. Floyd's death May 25 has sparked worldwide protests against racial injustice and police brutality.
The commissary employee appeared to be joking, said Peeples, who is black, but his words were loud enough to be heard by her and other customers, and what he said was deeply offensive and hurtful.
"Somebody lost their life. Black, white or indifferent — it's not a joking matter," she said.
Peeples' first inclination was to 'just let it go,' she said.
But "it just didn't sit right with me," so she reported the incident to management.
"We take this very seriously and we are investigating the matter," Kevin Kegler, the Ramstein commissary store director, told Stars and Stripes. "We have zero tolerance for accounts of derogatory statements. Whether it's a joke or not, we do not take this lightly whatsoever."
Peeples, 34, posted about the incident on her Facebook page, and a friend reposted it to the Ramstein/KMC Spouses page. There, Peeples was verbally attacked and her account of what happened was questioned.
Some thought the story was far-fetched, that "this couldn't happen on a military post," Peeples said.
"This sounds like a blatant lie, you should be ashamed of yourself," someone else commented.
Others questioned Peeples' credibility because she referred to the employee as a bagger in her original post, she said – but no baggers were working at the commissary at the time due to the coronavirus pandemic.
"The individual was grabbing carts and baskets. In my mind, he was a bagger; he wasn't a cashier, he wasn't behind the register," Peeples clarified.
"I was accused of being a troll," she said. "I was called so many things, it was unbelievable."
The moderators of the Ramstein/KMC Spouses page removed the post but later put it back up, with an apology, after Peeples wrote in an updated Facebook post that commissary managers said the employee had admitted making the comments and apologized, and another person corroborated Peeples' version of events.
"I was at the commissary when it happened. I heard him say it. I made a comment to my husband that somebody was about to go down," that person wrote on the spouses' page.
Resolving the incident is at "the top of our priority list," Kegler said, adding that an investigation has been launched. "This is so heartbreaking for us, as a community, as a commissary," he said. "I feel very confident it was an isolated incident."
But a number of people, and even religious groups, have contacted the commissary demanding tough action be taken against the employee, Kegler said.
"He needs to be relieved of his duties. It's just not acceptable," Peeples said.
svan.jennifer@stripes.com Twitter: @stripesktown