gallery
Intergalactic visitors land at Ramstein for Exchange 'Comic Con' event
by
Chad Garland
September 23, 2019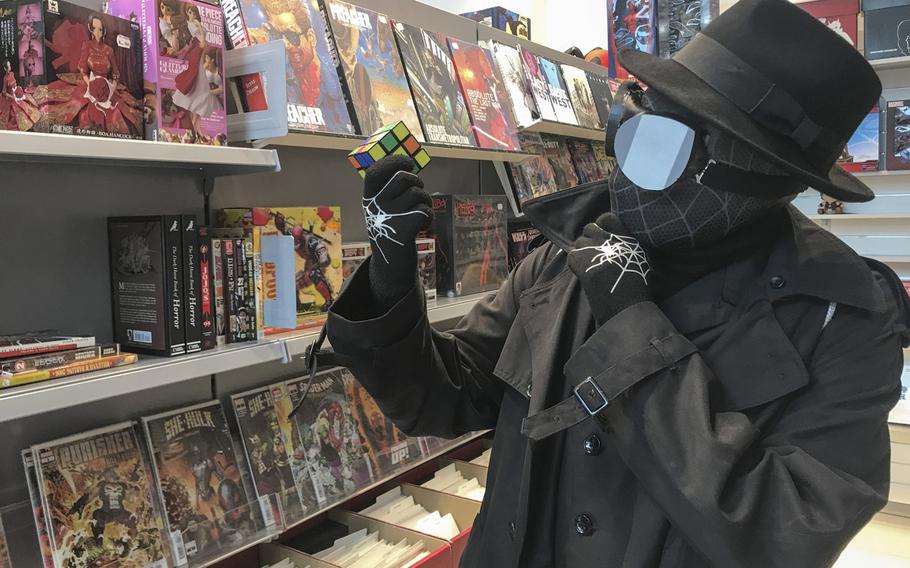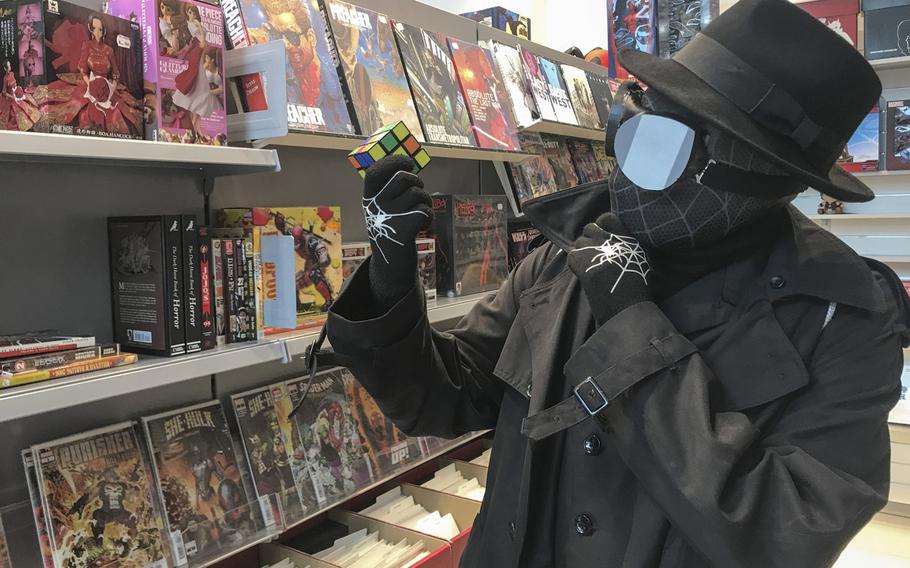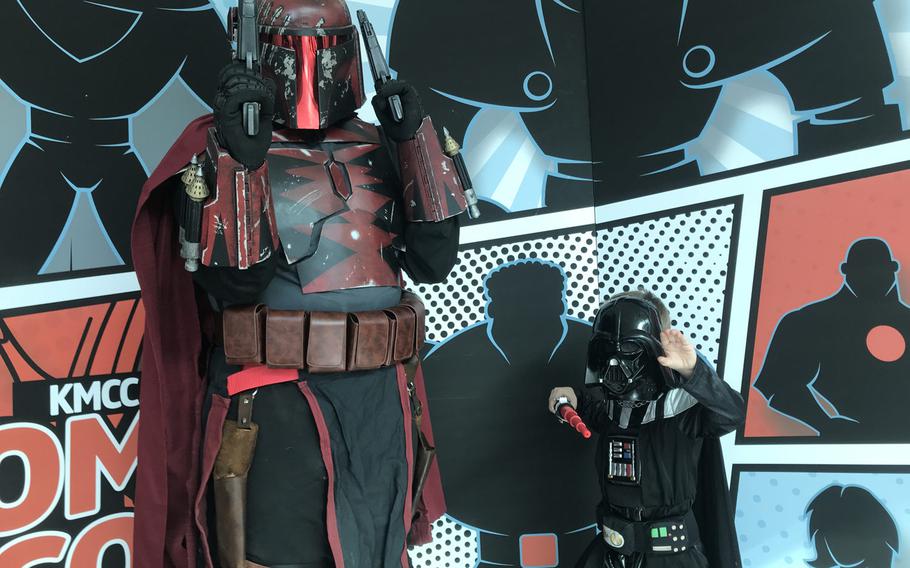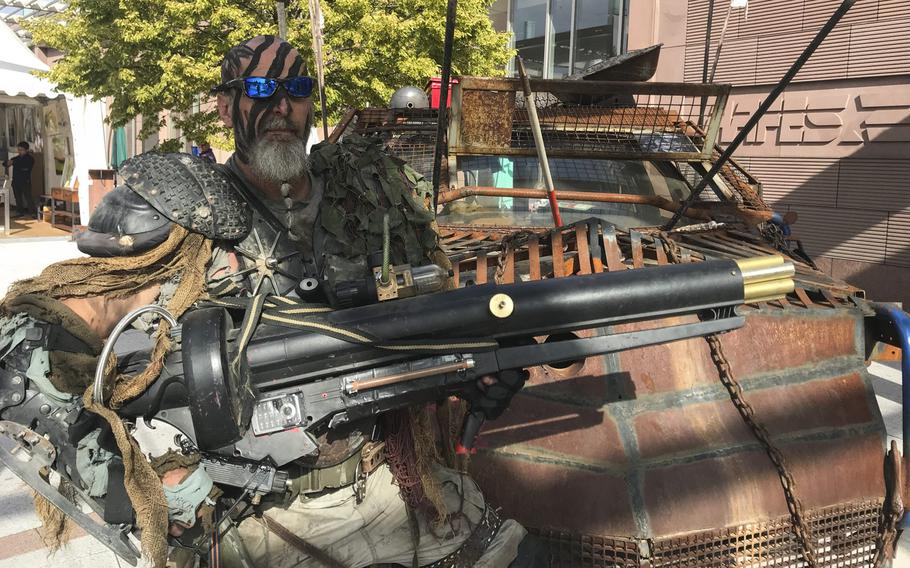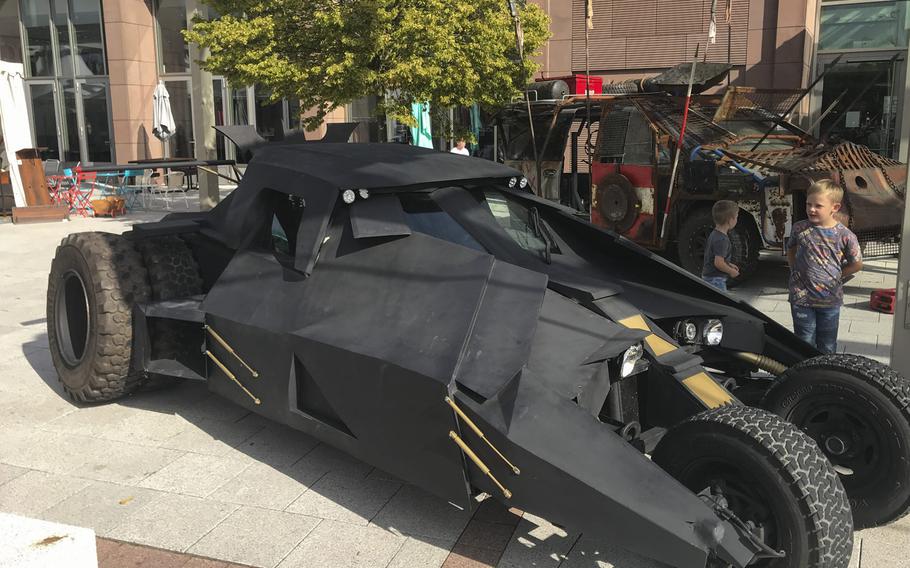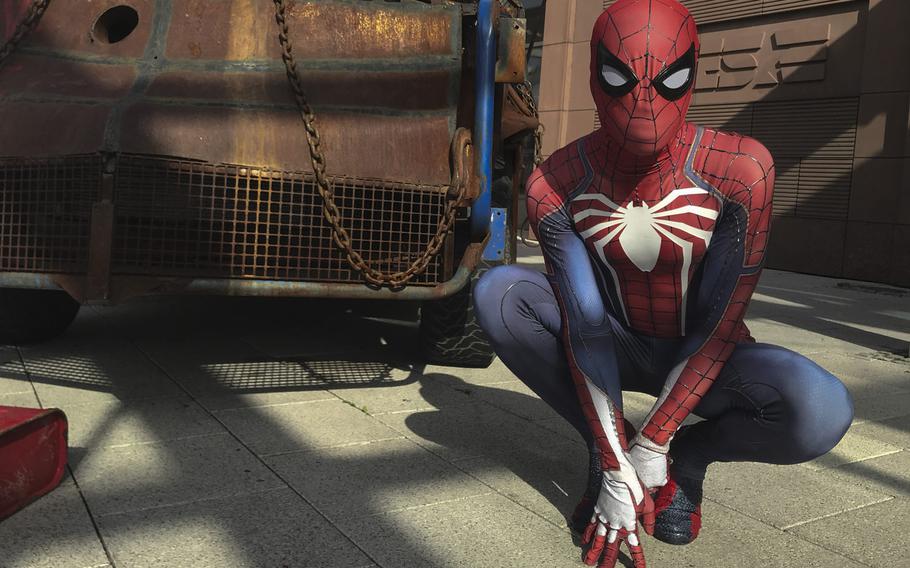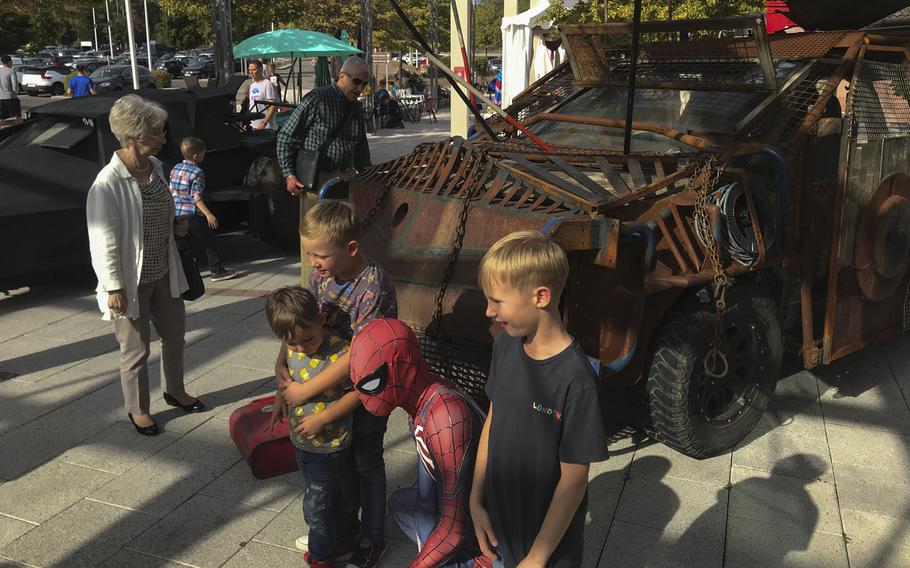 KAISERSLAUTERN, Germany — Kids high-fived Wookiees, hugged Jawas and posed for photos with Spider-Man at the main exchange on Ramstein Air Base over the weekend, as the mall celebrated its 10th anniversary.
Balloons filled with special discounts were dropped as part of the mall's birthday, but the aliens, superheroes and other characters descended on the shopping center in part to promote the grand opening of a new comic book shop.
"They've got some cool stuff in here," said Vic Malone, 18, who stopped into the X-Comics shop Sunday dressed as Spider-Man Noir, his favorite alternate-reality web-slinger from the 2018 animated movie "Spider-Man: Into the Spider-Verse."
In addition to individual costumed fans, members of more than a dozen groups, such as the 501st Legion for "Star Wars" enthusiasts, also attended the two-day "KMCC Comic Con" in full gear.
Logan Hinton, 31, an imagery analyst with the Air Force and a member of a local chapter of the Mandalorian Mercs costume group, came dressed in homemade armor similar to that worn by the "Star Wars" bounty hunter Boba Fett. His son Silas, 4, was outfitted as Darth Vader.
More than 60 costume group members attended the event, which featured giveaways, a costume contest and a parade, said Air Force veteran Brian Sachs, 54, a civilian employee at the base who worked with the Army and Air Force Exchange Service to organize the gathering.
Sachs, who came dressed as a post-apocalyptic warrior in armor made of "junk," displayed his film-inspired vehicles in front of the mall, including a 1996 Plymouth Voyager he bought for about $100 on eBay and modified to look like a vehicle from the 2015's "Mad Max: Fury Road."
Also parked outside was a Tumbler-style Batmobile – from the Dark Knight series – that Sachs had found online and refurbished, giving it a prominent red button to speed-dial Catwoman, in addition to switches and buttons that are standard in Batmobiles, to activate gadgets and weapons.
Hanging out and posing for photos nearby with awed youngsters, 22-year-old Army veteran Justin Torres was dressed in a Spider-Man costume he'd sewn together and customized. He'd seen the event advertised and swung by on his own.
"A lot of people look up to Spider-Man," Torres said. "It's cool to see kids meet their favorite superhero."
garland.chad@stripes.com Twitter: @chadgarlan