Information sought on missing Heidelberg High School teacher
---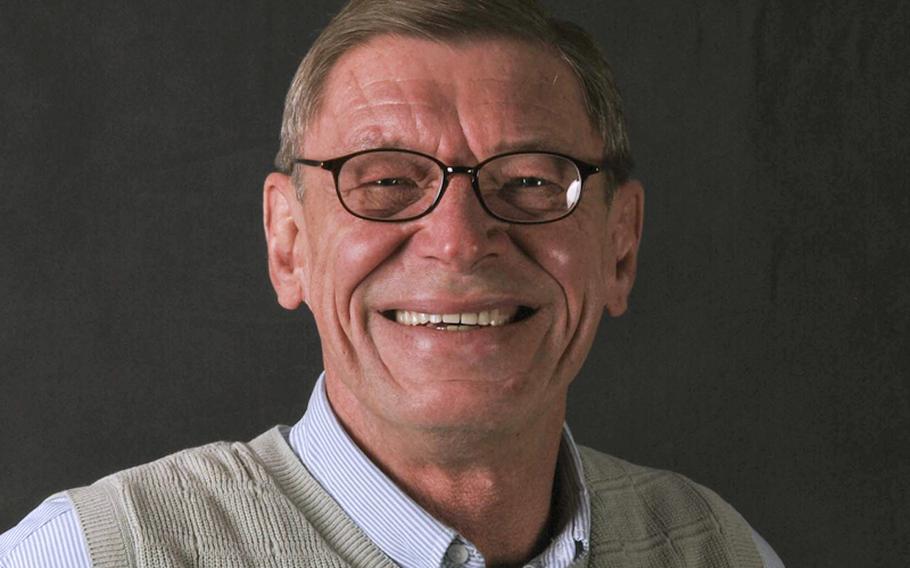 A Heidelberg High School teacher has been reported missing by the Department of Defense Dependents Schools-Europe a week after he failed to return to his classroom after taking personal leave.
Social studies teacher Tom Davenport had been on leave from Feb. 22-25, but failed to return to work last week, said Bob Purtiman, a spokesman for DODDS-Europe.
Davenport was "supposed to be back at work Feb. 28," Purtiman said Tuesday.
The 60-year-old teacher had told colleagues he would spend his time in the United States, according to Purtiman.
Davenport also submitted another leave form for mid-April to attend "a memorial service for my mother," said Staff Sgt. Andrew Strouse, who is investigating the case for the U.S. Army in Heidelberg.
Davenport's mother died Dec. 20 in La Crosse, Wis., according to a local newspaper obituary.
Strouse said the memorial service had first been planned for February but was delayed until April, and that Davenport probably decided to keep his February days off.
DODDS officials are working with U.S. and German police, as well as the U.S. State Department consulate in Frankfurt, Purtiman said.
German and U.S. Army police visited Davenport's home Monday, but found no evidence of foul play. "It appeared he packed his bags and left," Strouse said.
"It looks like he left on his own accord." Beverly Eads, Davenport's former wife, said she believes his disappearance might be medically related.
Davenport had two minor seizures in early February, though doctors found nothing that could explain them.
"He would never, ever not report to his job," Eads said. "He's not that kind of person. His job is everything to him."
The consulate checked all American-owned air carriers to see whether Davenport appeared on any flight manifests, but found nothing indicating he had flown, Strouse said.
German officials can expand the manifest check to include non-U.S. carriers, but won't until there is compelling evidence of a possible crime, Strouse said.
"Nobody knows where he is," Strouse said, but there is currently "no evidence to think there is anything wrong."
While Davenport's friends and colleagues have told police it is "not in his character" to disappear, Strouse said it isn't enough yet for German authorities to launch a formal investigation.
Strouse said that Davenport bought gas on base Feb. 18 and added value to his gas credit card, but hasn't been seen or heard from since.Eads said Davenport drives a gray, four-door 2004 KIA with license plates HDL 5426.
"We really think it is something medical, not something otherwise," Eads said. "It's a matter of finding the vehicle."
If anyone has seen Davenport in the last week or knows of his whereabouts, contact the school at DSN 370-8004 or civilian: 06221-57-8004.Strouse said people can also call the U.S. Army Garrison Baden-Württemberg's provost marshal's office at DSN 388-2222 or 06221-678-2222.
---
---
---
---