In tense exchange with Trump, Macron stands by his 'very, very nasty' comments about NATO
by
John Vandiver
December 3, 2019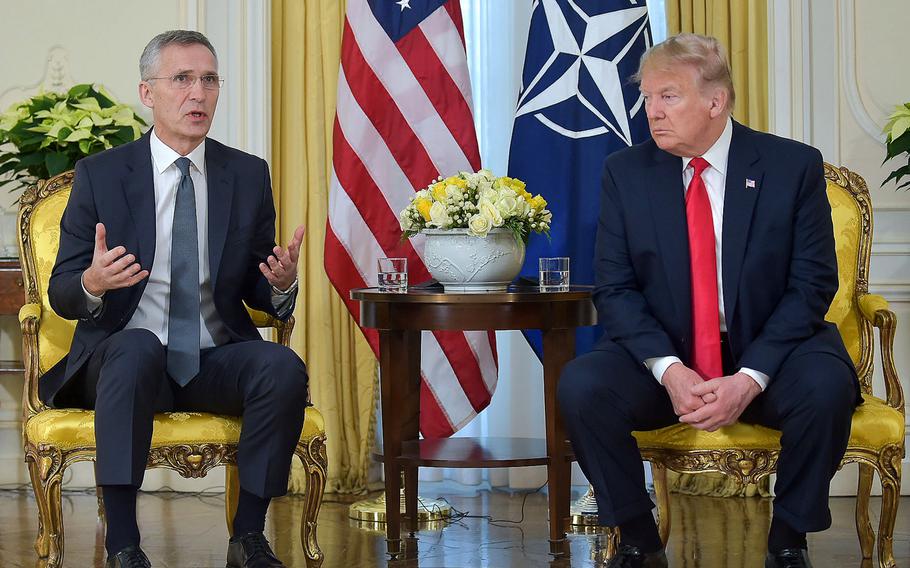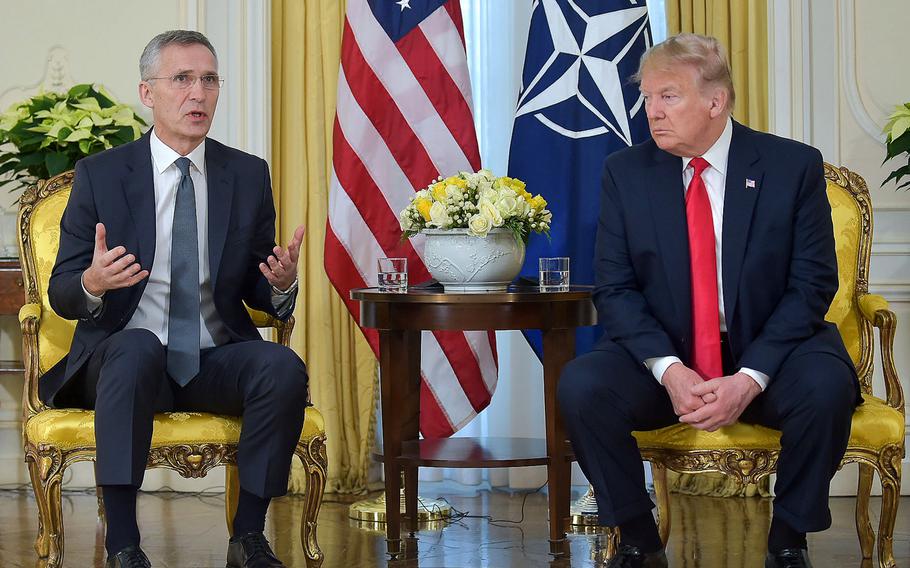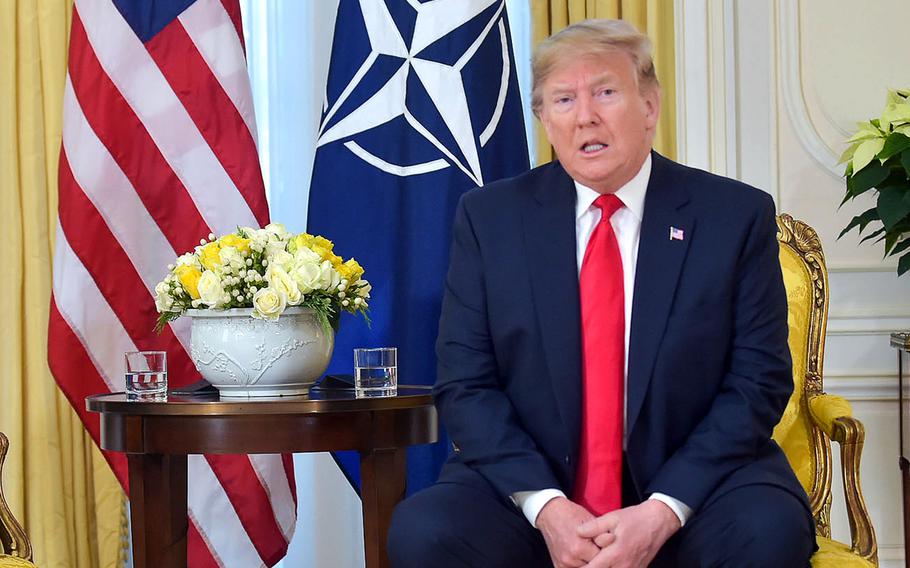 President Donald Trump and his French counterpart Emmanuel Macron clashed on key security and diplomatic issues Tuesday at the NATO conference in London, hours after Trump blasted the French leader for making "very, very nasty" comments about the alliance.
Trump, who has a track record as a NATO skeptic, and Macron were in London to mark the alliance's 70th year and meet with other alliance leaders for security talks.
In opening remarks Tuesday morning, alongside NATO Secretary-General Jens Stoltenberg, the American president repeated gripes about lackluster European defense spending and then launched an attack on Macron, who said in a recent interview that NATO suffers from "brain death."
"Nobody needs NATO more than France ... It's a very dangerous statement for France to make," Trump said.
Macron caused a stir last month when he said in an interview that NATO is in bad shape and suggested that U.S. leadership under Trump was a big reason for the alliance's decline. Trump seized on the comments and in so doing took on the unlikely role, for him, of NATO defender.
"You can't go around making statements like that about NATO. It is very disrespectful," said Trump, who in 2016 called the alliance obsolete.
In addition to the "brain death" comment, which he called a "very, very nasty statement," Trump criticized Macron on issues such as trade and taxes, and took shots at France's high unemployment rate.
At a tense news conference later Tuesday, where the two men sat side by side, Macron refused to back down from his comments about NATO.
"I know that my statements created some reaction," he said. "I do stand by [them]."
Macron went on to criticize Turkey for targeting Kurdish forces that were partners of the U.S. coalition against Islamic State in Syria, and voiced concern about efforts to prevent ISIS fighters escaping prisons in the country.
In response, Trump suggested sending some of the "tremendous amount of captured fighters" to France, claiming "they're mostly from Europe."
"Would you like some nice ISIS fighters?" the American president quipped to Macron.
"Let's be serious," Macron answered. "There are a large number of fighters you have on the ground, ISIS fighters coming from Syria, from Iraq, and the region."
Only a "tiny minority of the overall problem" were originally from Europe, he said.
Asked during the meeting about NATO's relationship with its historic foe, Russia, Trump said: "I think we get along with Russia."
Last year, Trump accused Germany of being a "captive" of Russia because of a natural gas pipeline venture between the two countries, and lashed out at allies over insufficient defense spending. Trump's comments during that gathering later forced a closed-door emergency session to deal with his demand that military spending levels increase at a faster pace.
This year, he repeated complaints about Germany not being on track to meet a spending benchmark set by NATO that would have each member spend 2% of their economic output on defense by 2024.
But he also praised Stoltenberg for helping to guide a NATO turnaround that will see allies increase spending levels for the fifth consecutive year.
"It (defense spending) was going down for close to 20 years," Trump said. "We wouldn't have had a NATO if it kept going that way."
Stoltenberg, meanwhile, heaped praise on Trump.
"Your leadership on defense spending is having a real impact … This is making NATO stronger," he said.
On Wednesday, allies will hold talks on issues ranging from defense expenditures to Russia and countering a rising China.
Trump said he expected a "tremendous couple days ... a tremendous spirit."
vandiver.john@stripes.com Twitter: @john_vandiver