Icy German roads and Australian wildfires derail Navy vet's world run
by
John Vandiver
January 7, 2020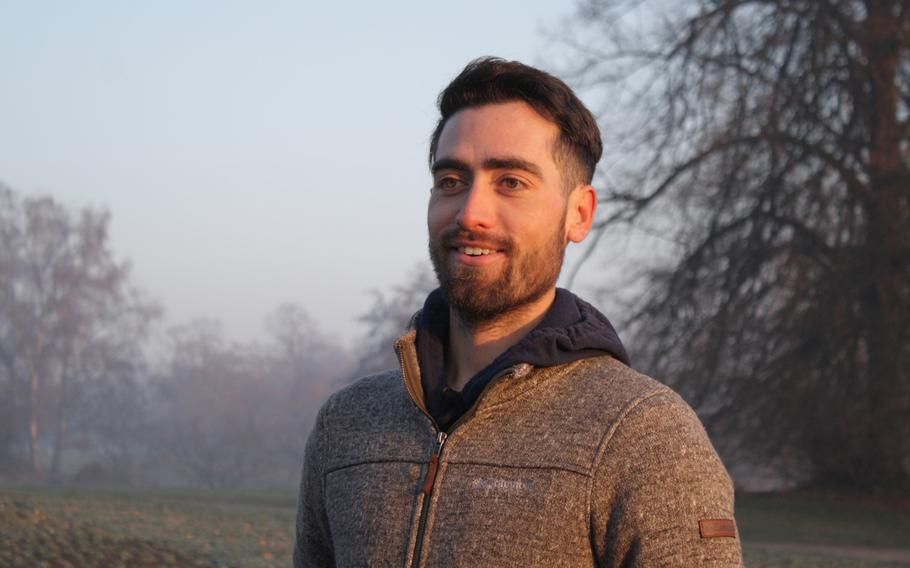 STUTTGART, Germany — Navy vet Dustin Johnson hit a patch of ice and some bad luck during his recent attempt to run nonstop from Stuttgart to Berlin, one part in a larger effort to become the first American to circumnavigate the earth on foot.
Johnson was more than 6,000 miles into his run to raise awareness about veteran suicide when he began his trek to Berlin on Jan. 1.
About 85 miles after leaving Stuttgart, he jumped out of the way of a car that crossed the center line.
He landed in icy grass by the side of the road, which "resulted in me continuing to slide and landing in the bottom of the ditch about 10-12ft down on some concrete," Johnson wrote in a Facebook post.
The fall injured his ankle. While his road crew provided support, he was forced to stop the run two hours later.
"It ways (sic) heavy on my heart that I had to stop but I had to make the decision because my body has already been through so much," he wrote.
The accident derailed the Missouri native's attempt to become the first American to run around the world. He's already crossed South America and half of the U.S., and he is in the middle of finishing Europe. Up next was Australia, but wildfires consuming swaths of the country have made it impossible to safely cross.
"Since I will only run 11,000 miles and only across 3 continents I will not be eligible for any of the records and I have come to be okay with that because of a few reasons," Johnson said. "My journey was about the cause and not the records."
During his stop in Stuttgart, Johnson said he was inspired to do the run after attempting suicide during his struggle with transitioning to civilian life.
The suicide rate among veterans is about 1.5 times the rate of those who never served in the military, according to Department of Veterans Affairs data.
Johnson hit rock bottom in January 2019 when his house burned down. But months later, he said he found new purpose when he hit the road, particularly during his grueling run across the Andes Mountains.
"So now I am 100% focused on helping others," he said.
While his run has been curtailed, it isn't over. After Europe, he plans to finish crossing the U.S., which will involve running from California to his Missouri home, where he began his journey last spring.
"This journey is coming to an end much quicker than I had originally planned but I believe I have made good headway with my wonderful and deserving cause," Johnson wrote.
vandiver.john@stripes.com Twitter: @john_vandiver