Hundreds of US, French citizens gather to honor thousands who gave their all
---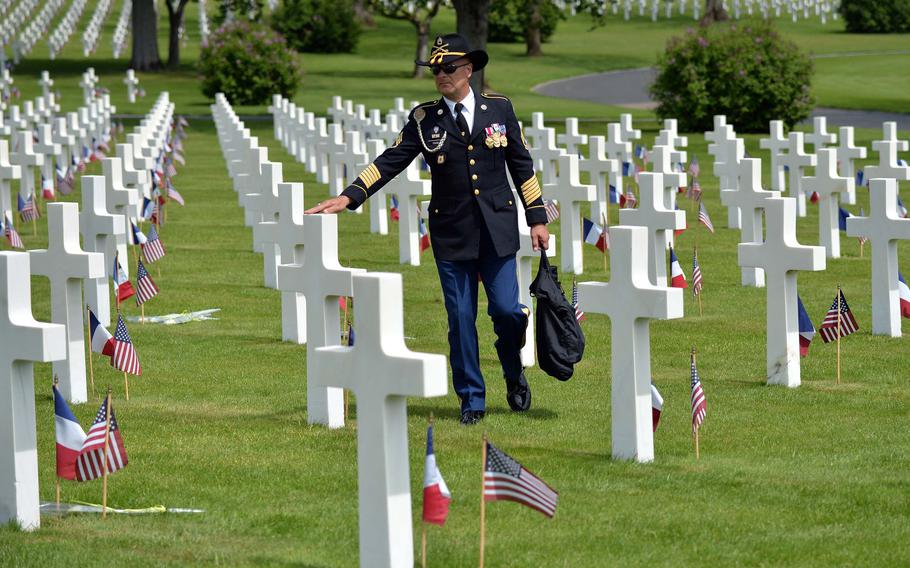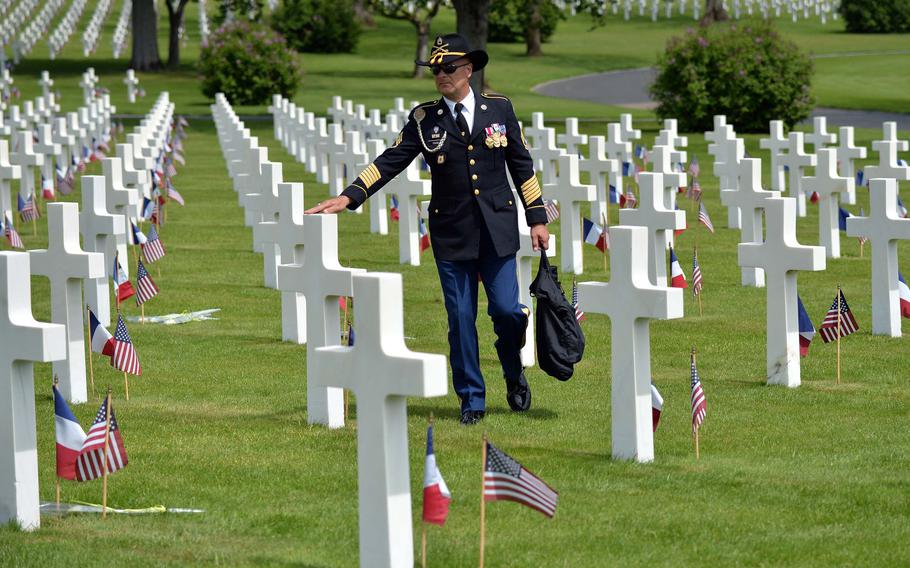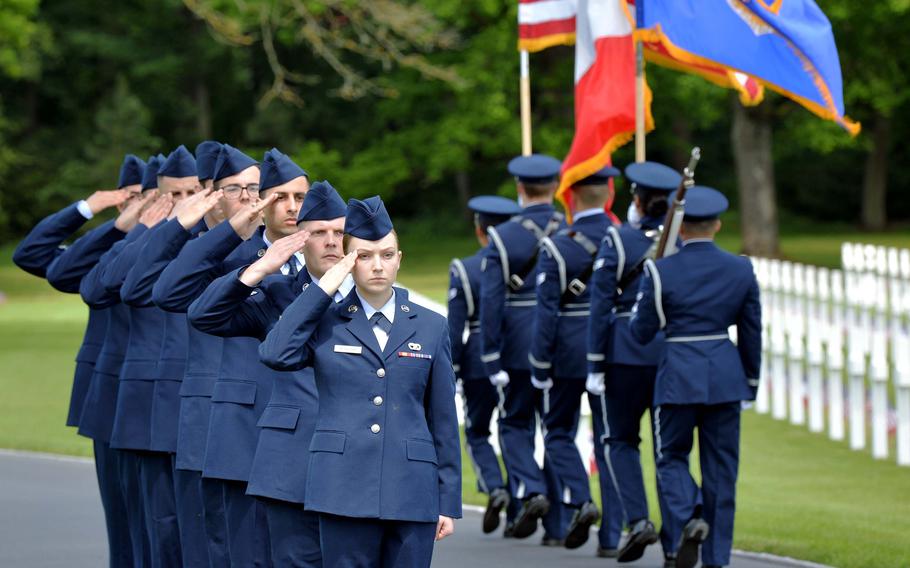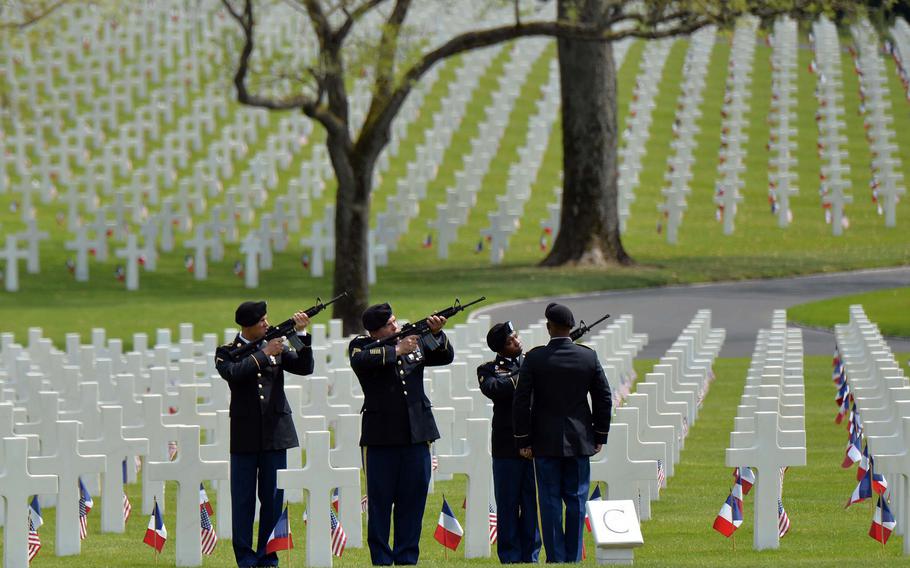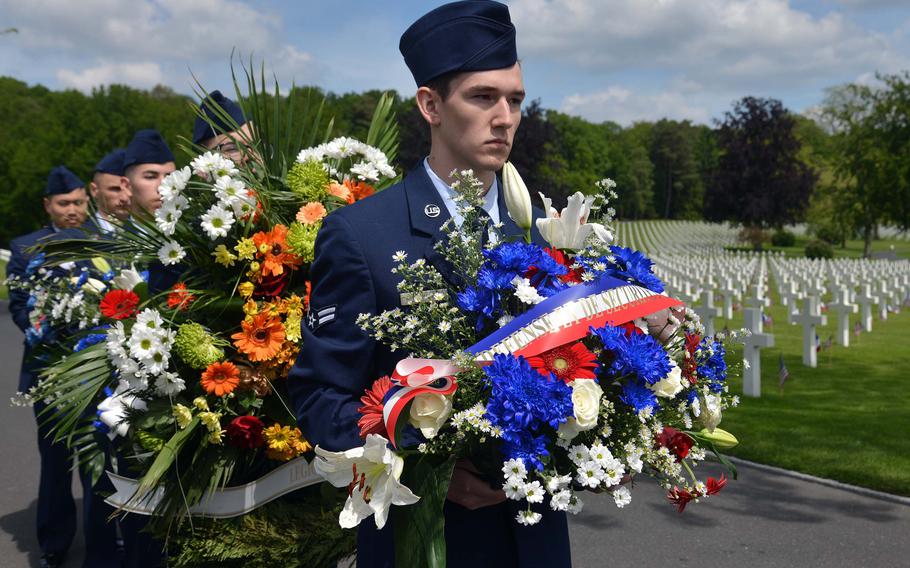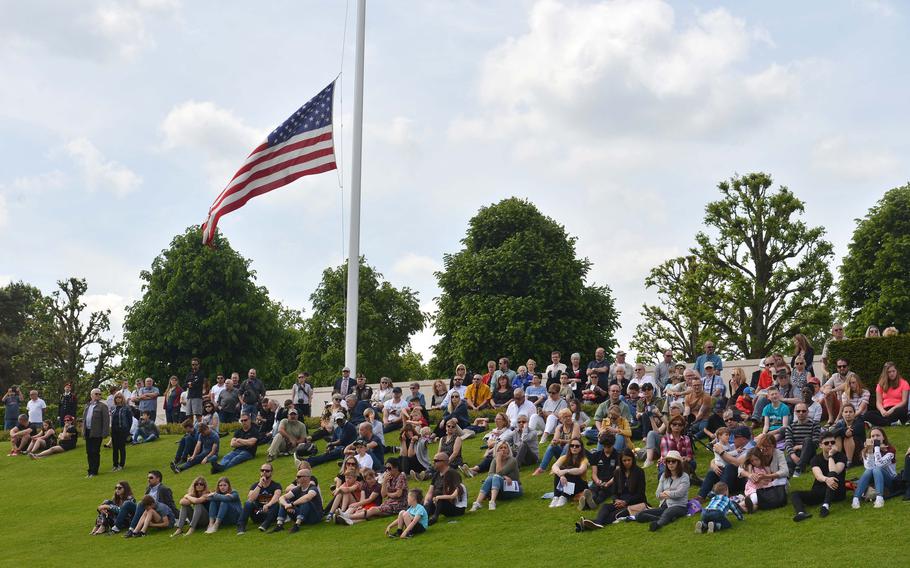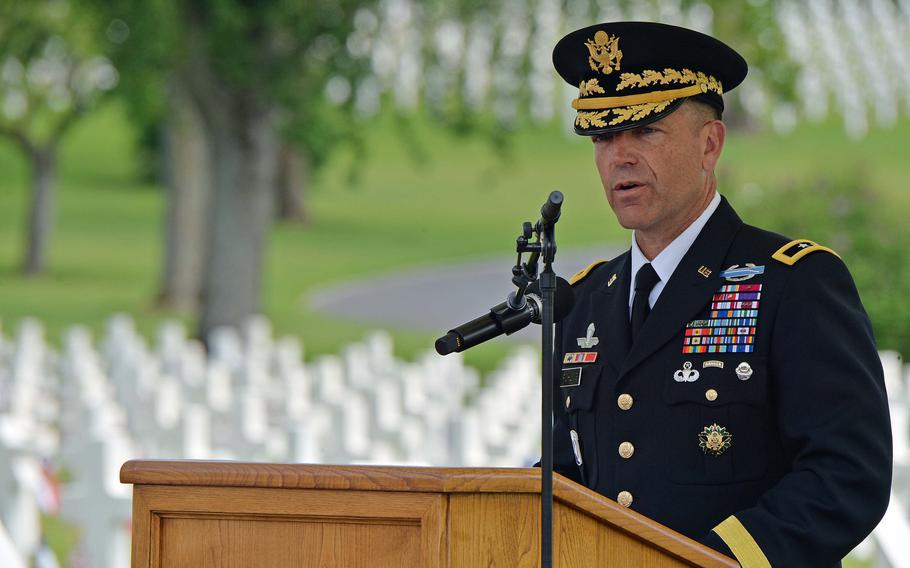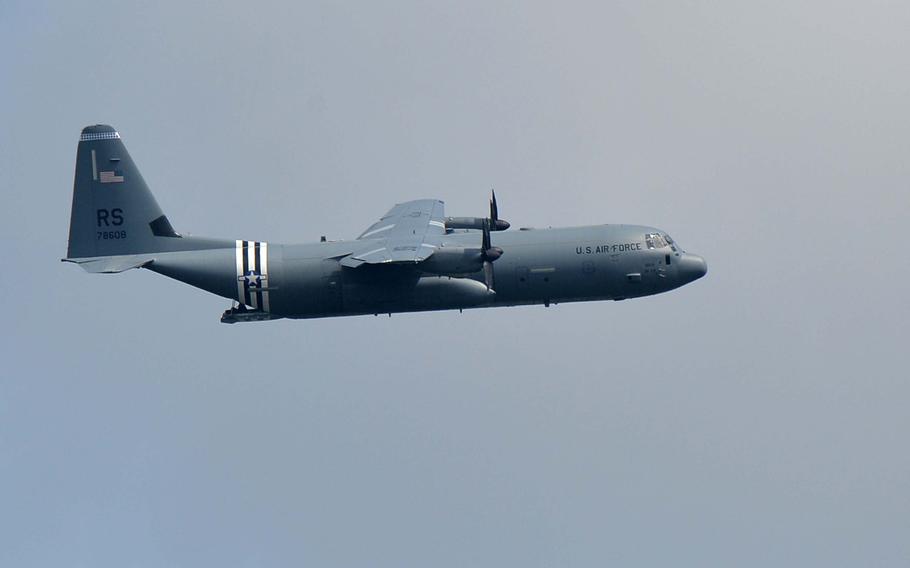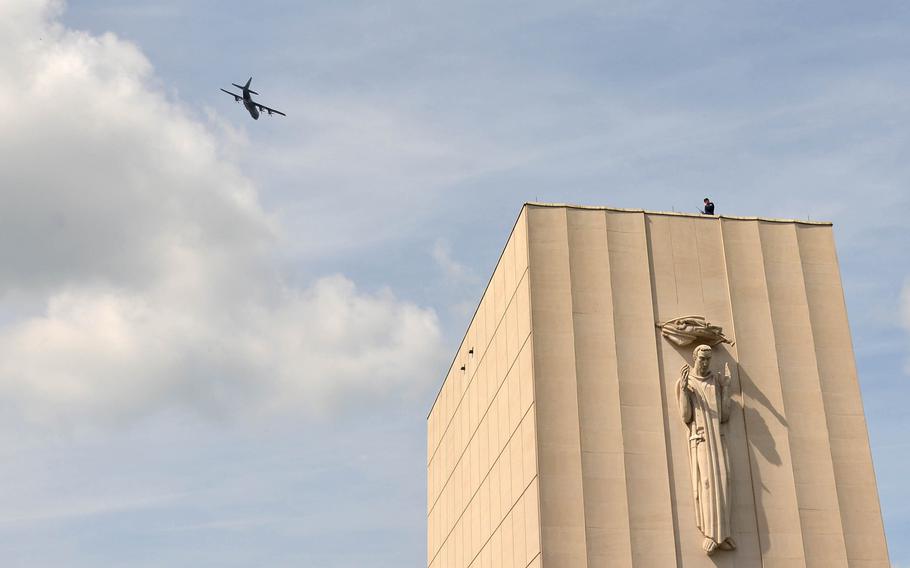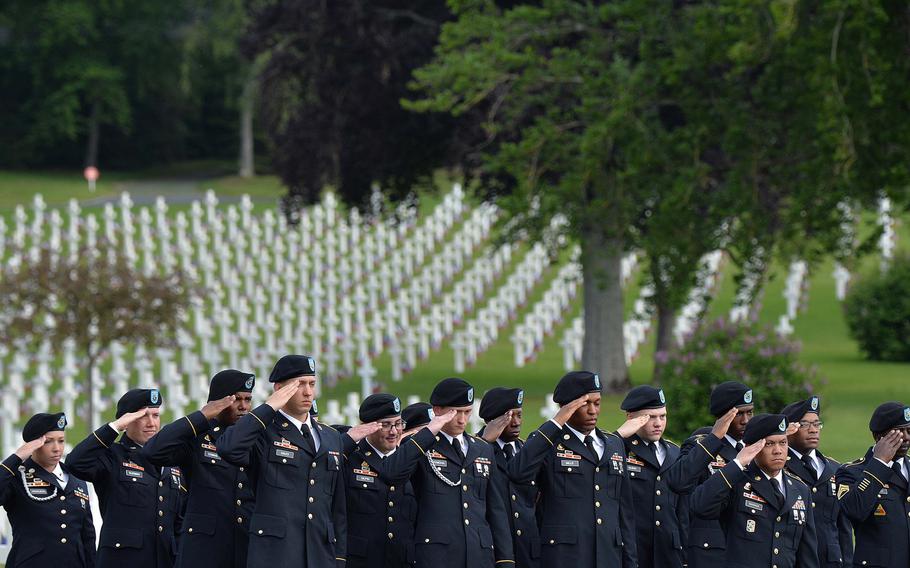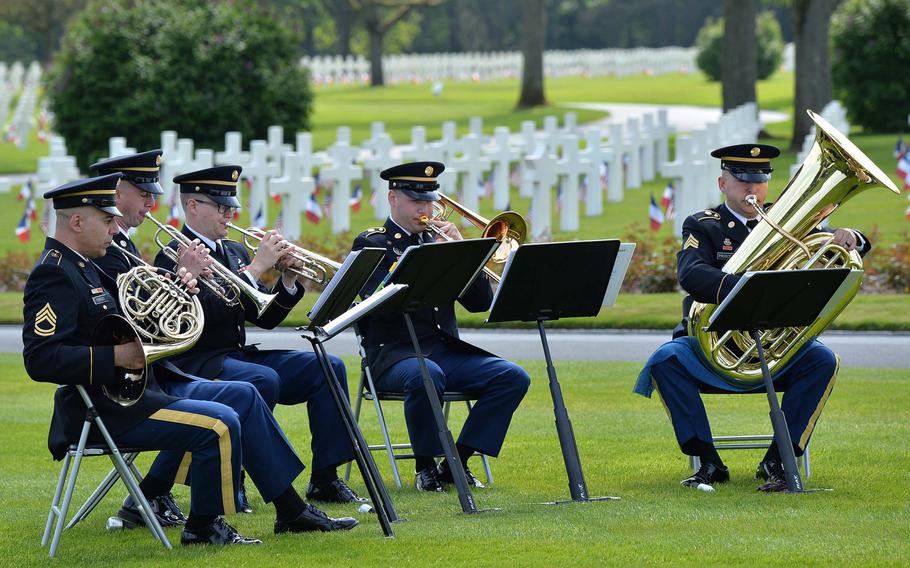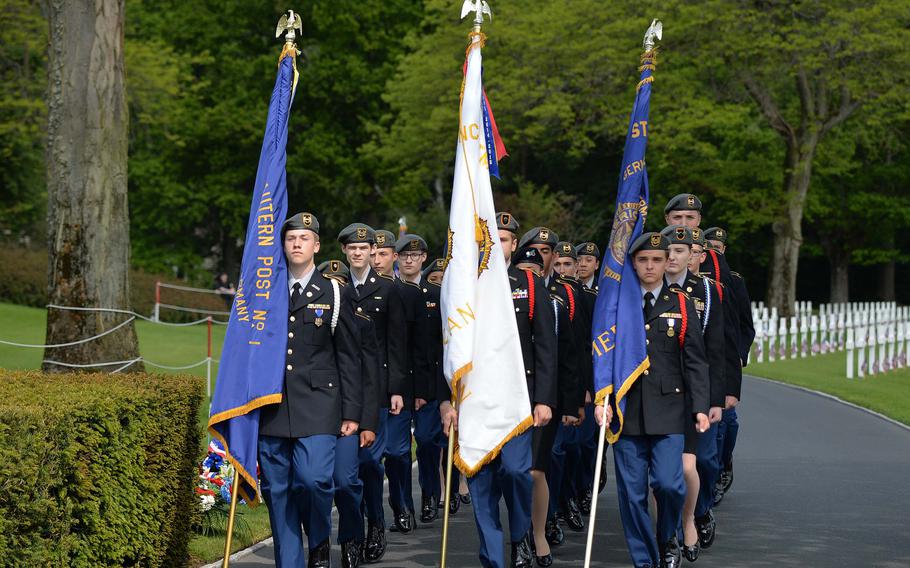 ST. AVOLD, France – American and French citizens marked Memorial Day and saluted the 10,489 people buried at Lorraine American Cemetery, the largest World War II cemetery in Europe.
The ceremony, hosted by the American Battle Monuments Commission, drew around 1,500 people.
Army and Air Force units from Germany participated in an event that featured speeches, a wreath laying, a flyover by a C-130 aircraft, the firing of volleys and a perfect rendition of taps.
Among the units participating were soldiers from Vilseck, Germany's 2nd Cavalry Regiment, Spangdahlem's 52nd Fighter Wing, Ramstein's 37th Airlift Squadron, the U.S. Army Europe Band's brass quintet and Stuttgart High School's JROTC chapter.
During his speech, Maj. Gen. Andrew Rohling, the deputy USAREUR commander, said: "We cannot measure or repay their sacrifice, but we can honor it by retelling their stories, we keep their memories alive."
Sacrifice and duty, and the friendship between the U.S. and France were common threads in all the speeches. Kara McDonald, the U.S. consul general, and Lilian Pfluke of the American Overseas Memorial Day Association also spoke as did local dignitaries.
"These timeless heroes gave their lives for freedom, for peace, for democracy and for human dignity," Rohling said.
For Sgt. 1st Class Donavon Pierre, a member of the 2nd Cavalry Regiment honor guard, "it was an honor to take part in the ceremony," he said. "We want to be sure we do it correctly, to honor the fallen."
Walking among the rows of white crosses and Stars of David – each decorated with French and American flags - Tom Favia, a retired Army sergeant first class, paused to touch some of them.
"I live across the border in Germany. I try to come out here for the ceremony every year," he said.
abrams.mike@stripes.com Twitter: @stripes_photog
---
---
---
---