Hohenfels-based soldier remembered as a mentor
by
Seth Robson
December 14, 2010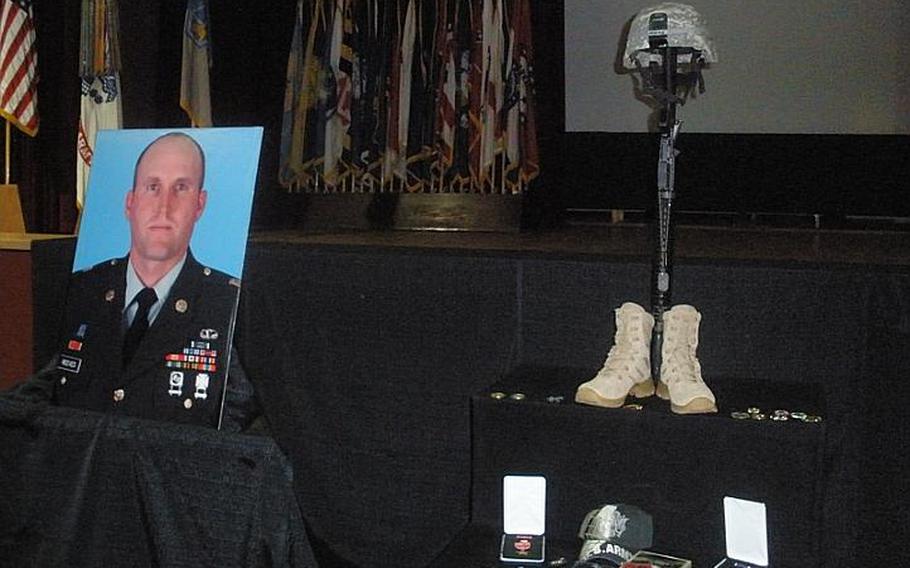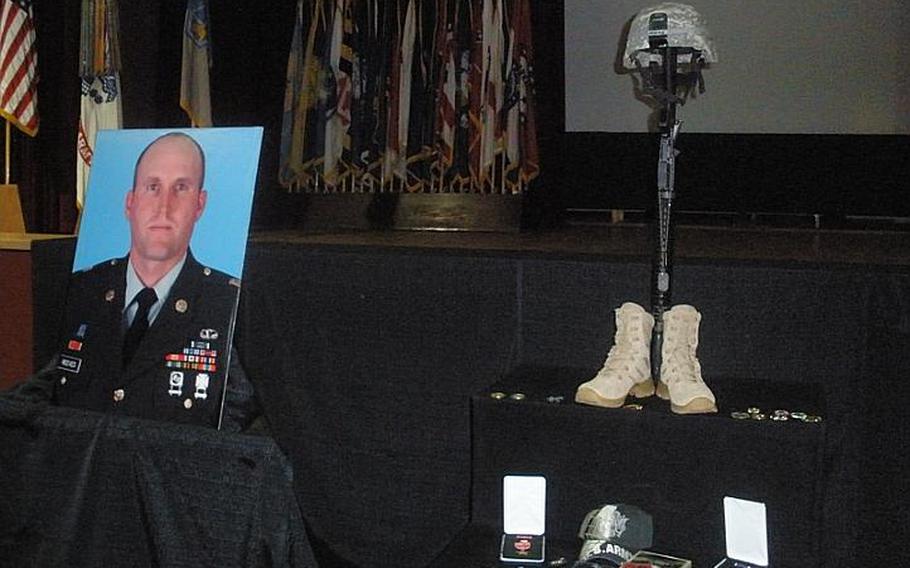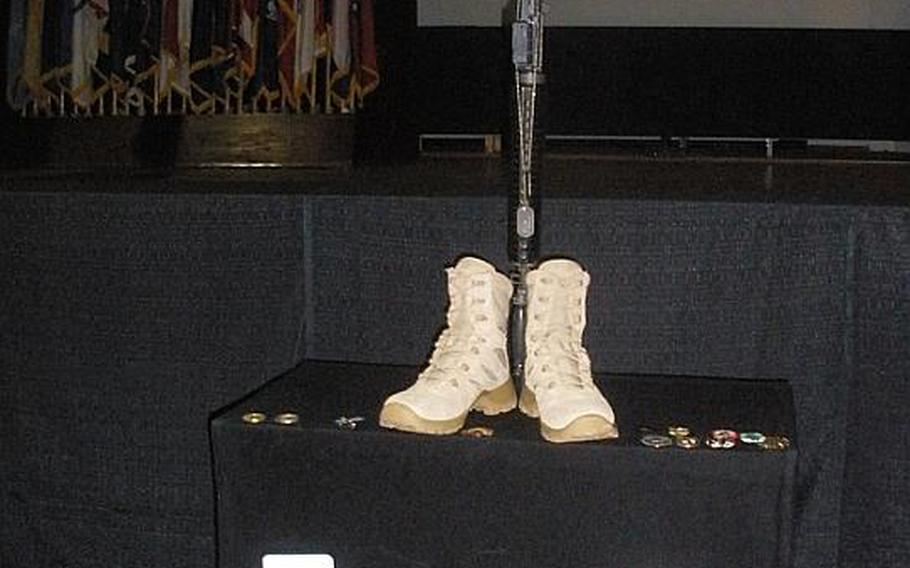 HOHENFELS, Germany — A member of the 66th Military Intelligence Brigade killed in action in Afghanistan was remembered as a mentor to the soldiers in his unit during a ceremony Tuesday at Hohenfels.
Staff Sgt. Jason A. Reeves, 32, a member of Company A, 2nd Military Intelligence Battalion, died Dec. 5 of wounds sustained in a blast in the Gardez district of Paktia province, according to a Defense Department news release.
Capt. Patrick Southerland, the Company A commander, told those gathered in the Hohenfels Post Theater, that Reeves had worked with Combined Joint Special Operations Task Force-Afghanistan since September 2010.
Reeves, "a capable and strong [noncommissioned officer] with concern for his soldiers," was part of a human intelligence team that had helped kill or capture more than 30 insurgents during his deployment, Southerland said.
An avid carpenter, Reeves, of Odessa, Texas, built his own shelves, bed and television stand, gradually replacing all the Army-issued furniture in his barracks room, Southerland added.
First Lt. Andrew Glubzinski, Reeves' platoon leader, recalled a soldier who smiled during their first handshake.
"He had the ability to tell jokes in any circumstances," Glubzinski said. He'd say: 'Well at least...' and then say something outrageous."
Reeves was more than a platoon sergeant, he said. "He was a teacher and a caregiver and a big brother to every soldier in our platoon," Glubzinski said.
Reeves was a skilled interrogator and mentored troops on signals, writing and listening, Glubzinski said.
"He loved his sister, Stacy (Roeber) and he loved all his soldiers the same way," he said. "He was my platoon sergeant and my main man. He was the main man for a lot of people"
Sgt. Jessica Hamilton, one of Reeves' friends from Company A, read from a letter she had written to him after she learned of his death.
"When the stress of everyday work was around you never failed to tell a joke and put a smile on everyone's face," she said, recalling their regular Sunday meals of kebabs and Reeves' plan to travel when he got back from his deployment.
Staff Sgt. Darian Ford, whom Reeves sponsored when he arrived in Germany with his family from Fort Hood, Texas, this year, recalled how he asked Reeves to help him rent a car until his own vehicle arrived. Instead, Reeves gave him the keys to his own car to use, he said.
Reeves is survived by his sister, Stacy, and parents, David and Ruthie Reeves, of Apple Valley, Calif.